As you know, the winter holidays are one of the busiest seasons for the Disneyland Resort.  Guests are either whisking their families off on a Disney adventure, coming to the Los Angeles and Orange County area spend the holidays with friends or local family members, or are simply just getting away from their families all together.   Whatever the reason you come to Southern California, you'll find there are many terrific annual events that will enhance your Disney vacation and give you a true holiday experience.
In Part 1, I'll be covering the holiday events found in the Greater Los Angeles Area.  You'll find some great options –  ice skating, snowy shopping, visiting the Grinch, and performances and sing-alongs at the Walt DisneyConcert Hall.  Simply click on the event names to link directly to the event websites.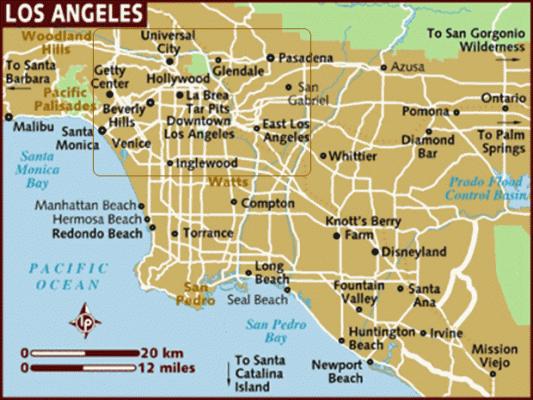 Let's start centrally with  Downtown Los Angeles.
Las Posadas on Olvera Street, Historic Los Angeles
The heart of the city and the first settlement of the City of Los Angeles – The El Pueblo de Los Angeles Historical Monument and Olvera Street – hosts an annual candlelight processional called Las Posadas.  This re-enactment of Mary and Joseph's search for lodging in Bethlehem, before the birth of Jesus, is a tradition for many Mexican and Latin American families.  The processional sings hymns in both English and Spanish as it knocks on the door of "Inn" – one of the Olvera Street merchants, requesting shelter.
December 16-24, 2011 Entertainment starts at 5:30pm and processional starts with a Pinata breaking at 6:30pm.
Free to the public
Pershing Square's "Downtown On Ice"
14th anniversary of this winter celebration at the largest outdoor skating rink, located in Downtown Los Angeles.
November 17, 2011 – January 16, 2012
Admission: $6.00         Skate rental: $2.00
Pershing Square's 12 Nights of Christmas
The 12 Nights of Christmas event that is part of the Downtown on Ice hosts different free concerts each night.  These concerts include Hanukkah and Kwanzaa festivals.
December 12-23, 2011, Concerts start at 8:00pm and 10:00pm.
If you are heading to the beach, the Santa Monica Pier, or the 3rd Street Promenade, Santa Monica is also hosting their annual outdoor skating rink.
November 11, 2011 – January 16, 2012
Admission: $12.00, which includes skate rental.
Walt Disney Concert Hall – Downtown Los Angeles
The Los Angeles Philharmonic Orchestra is once again hosting a series of holiday music events.  The Los Angeles Master Chorale will be performing Handel's Messiah, favorite Christmas Carols, and leading holiday sing-alongs on the weekends.
Other holiday performances include the Klezmatics, jazz guitarist/singer John Pizzarelli joins his wife, actress/singer Jessica Molaskey, and a holiday showcase featuring the amazingly fabulous Walt Disney Concert Hall Organ.
Check Website for concert dates and prices.
If you are heading up to Hollywood to see Disney's El Capitan Theater,  or into Burbank, Glendale, and the Valley for the Walt Disney Studios or Universal Studios Hollywood, here are some options:
Closed this year due to major utilities renovation in the park.  For 17 years, this annual activity (which is sponsored by LA Water & Power) allows visitors to walk, bike, or drive through holiday light exhibits.  From elves to William Mullholland surveying the LA Aquaduct, these Los Angeles themed lights are on display throughout the month of December.  Traditionally, only bicycle or foot traffic is allowed during the first part of the month.  When vehicles are allowed through the park, expect heavy traffic and long delays on the freeway off ramps
December 3rd, 4th, 5th, 10h, 11th, 12th and 15th through the 23rd – 5pm until 8pm – Ticket time reflects when you enter the museum gates.  They expect to sell out during the final five days, so get your tickets early.

Tickets: $7.00 (plus $.50 online service fee)

They have changed the format of the event. You no longer ride the train to Santa. There will be separate experiences – a Holiday Train Ride through the decorated Travel Town Museum and a chance to visit with Santa among old style railroad cars, fire engines and cars in the Travel Town Museum display building.
Universal Studios Grinchmas and Citiwalk's Holiday at 5 Towers
Event features real snow, photo opportunities with the Grinch and Max, the Whoville Celebration on the backlot – with a sing-along, and Grinchmas Tree lighting with celebrity readings of Dr. Seuss' "How the Grinch Stole Christmas" (Schedule TBA)
December 10,11, and daily from December 17, 2011 – January 1, 2012
Included with park admission
Whoville's Have a Heart Pet Adoption Fair – hosted by Max, outside the main gate on December 10 and 11 – from noon to 4:00pm
At the 5 Towers concert venue, a 40-ft Christmas tree is host to a new holiday light and music show, complete with snowfall.  Rockin' Santa will also be on hand for photo opportunities.
Now – December 25, 2011   Not performed on December 20, 2011 due to Chanukah celebration performances.
Holiday Light Show Performances every 20 minutes, starting at 6:00pm – 9:40pm  Rockin' Santa: 1:00pm – 9:00pm on the hour
Beautiful décor is always a plus to get you in that Holiday spirit and the top Los Angeles Malls near Hollywood and the Disney Studios are sure to please.
These two outdoor shopping venues are owned by the same parent company and both hold similar holiday offerings.  Both have dancing water shows, set to favorite holiday tunes, 100ft Christmas trees, carolers, live holiday brass bands, and more.  Snowfall will be every night at 7:00pm and 8:00pm, through December 31, 2011 and photos with Santa are available through December 24, 2011.  Each venue is also sending 5% percentage of your sales receipts to be donated to the school of your choice – see their websites for details.
The market will also be hosting a variety of Christmas and Hanukkah events.
A very special Hanukkah event will be held on December 20, from 2:30-5:00pm with the menorah lighting at 4:30pm.  Free traditional holiday songs, dreidel building, cardmaking, games, and more will round out the activities.
Christmas activities will be held from December 17-19 and 21-24, 2011.  Activities include carolers, live music, marionettes, arts and crafts, and more!
These great events are just the tip of the iceberg.  Late November visitors can see the Hollywood Christmas Parade and those staying until New Year's can take part in the Tournament of Roses Parade in Pasadena.  I'll discuss that in more detail in another blog!
Stay tuned for Part 2, where I show you some of the great holiday activities a little closer to Disneyland!
Category: Disneyland, News
Disneyland Podcaster for the DIS Unplugged