I love this time of year at Walt Disney World.  The theme parks and the resorts are decorated for the holidays. The resorts at Walt Disney World transform overnight into their holiday splendor.  We took the opportunity on Thanksgiving to tour many of our favorite resorts.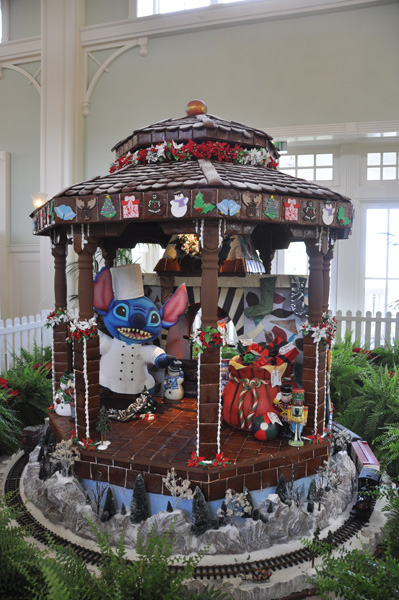 We first went to the Wilderness Lodge.  I love the tall tree in the lobby.  It just feels like you would love to just sit there and enjoy the lobby and the decorations for hours.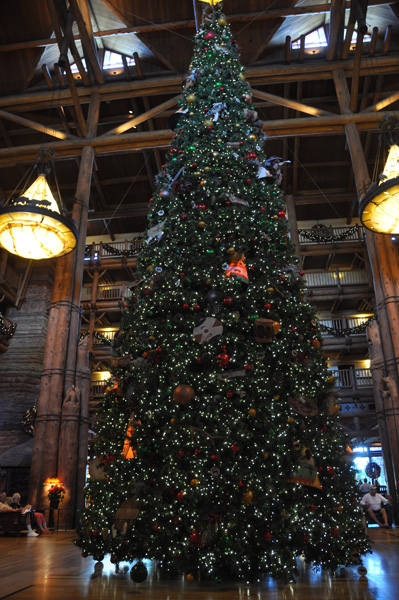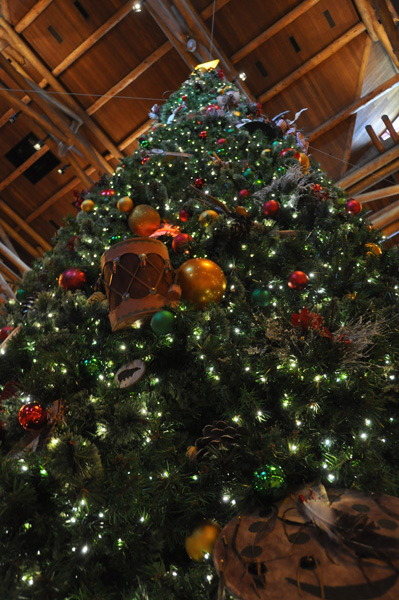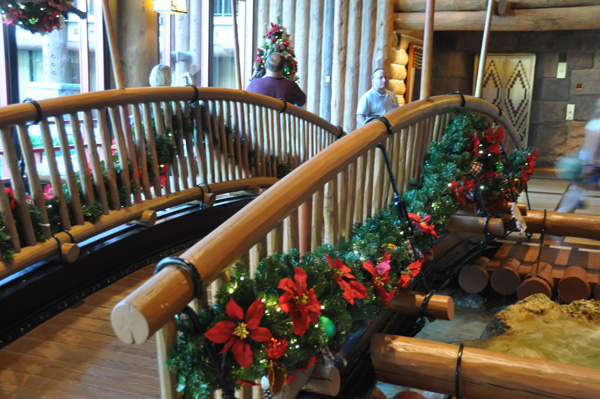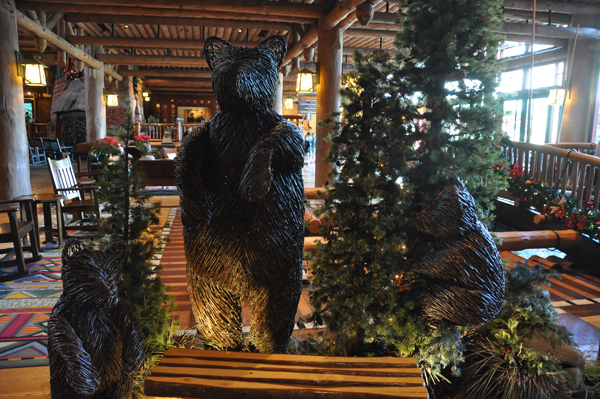 We then parked at the Ticket and Transportation Center and took the resort monorail to visit our first 3 resorts.  In years past the Polynesian had more decorations so I was a little sad that there was not more done.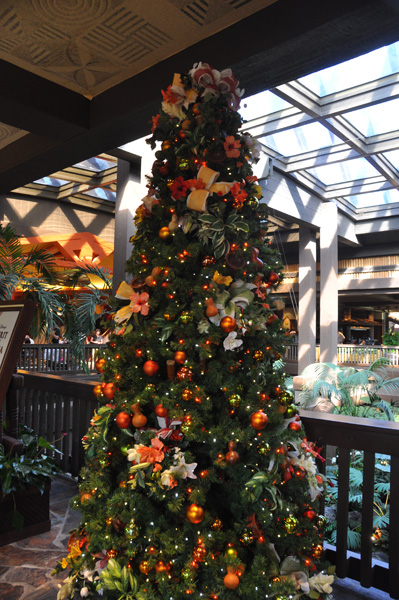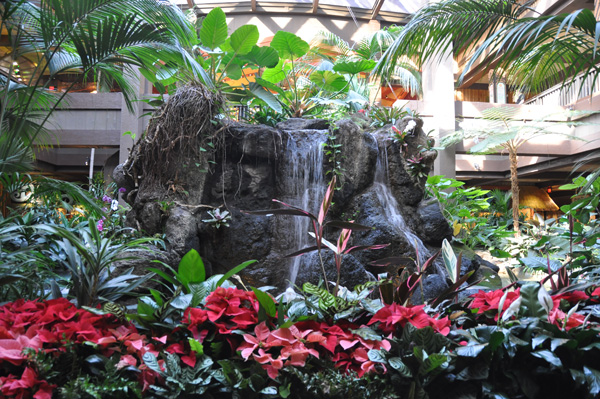 The next stop was at the Grand Floridian.  This resort is always so beautiful for the Holidays.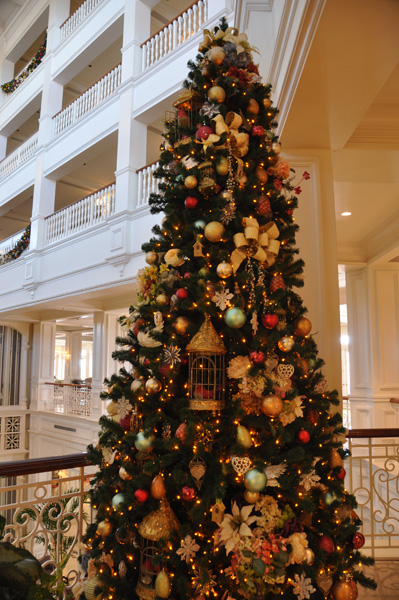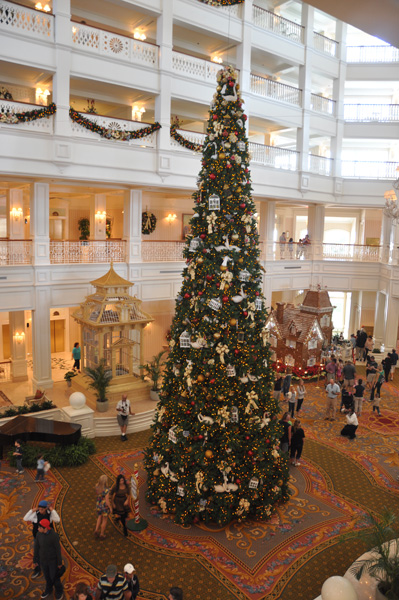 The highlight for me at the Grand Floridian is the Gingerbread House.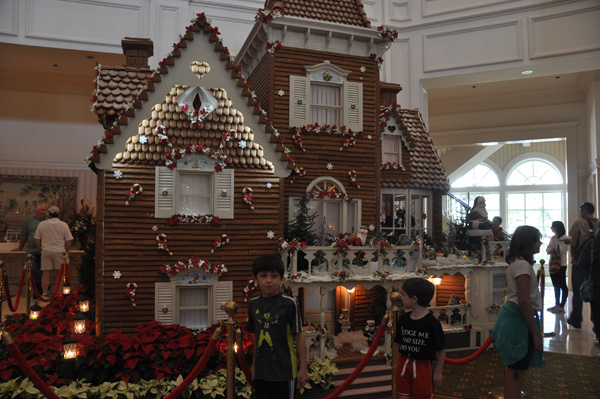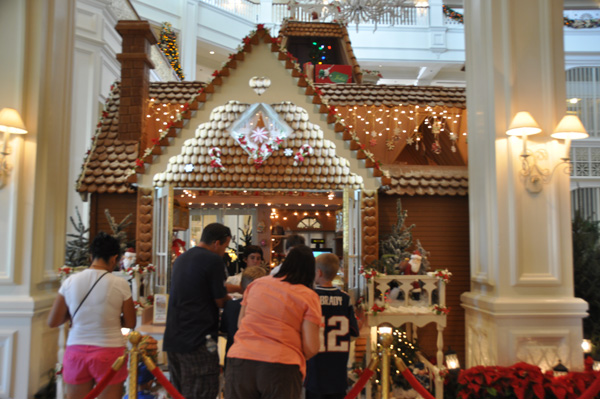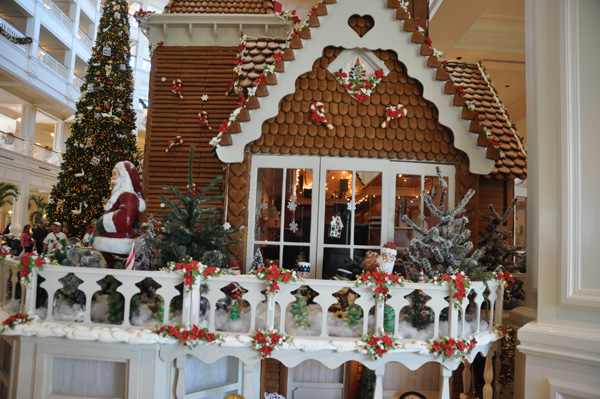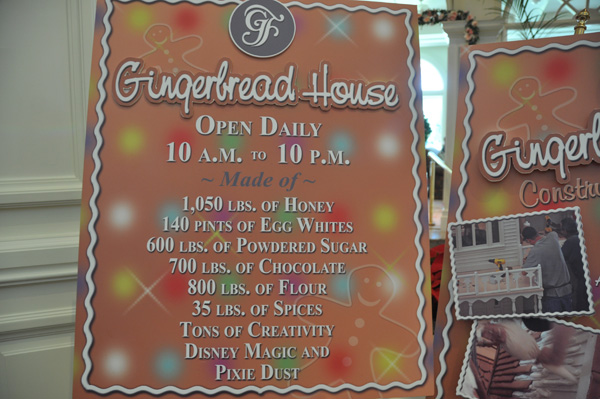 We heard Magic Kingdom calling us so we decided to visit the park for a short while.  The park is so festive this time of year.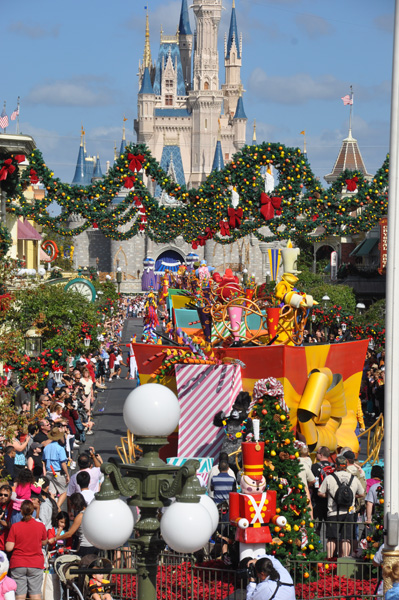 If you are looking for a cute souvenir from your WDW vacation you might want to buy some popcorn and take home one of these festive Mickey snowmen buckets.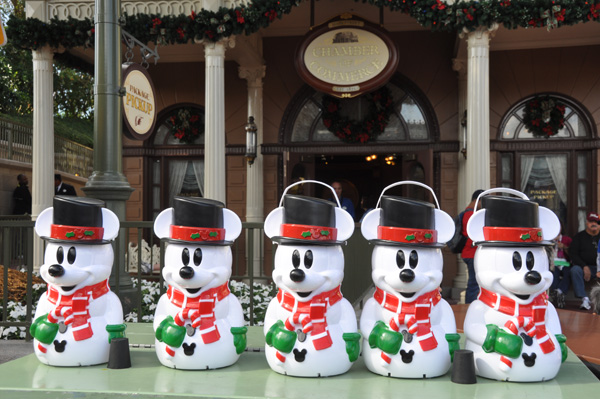 We got back on the monorail to go to the Contemporary.  This is one of those debates that many like to have – walk or take the monorail to the Contemporary.  The monorail won in our case.
At the Contemporary the decorations are on the 4th floor.  You would come down the escalators and you would find them on this level.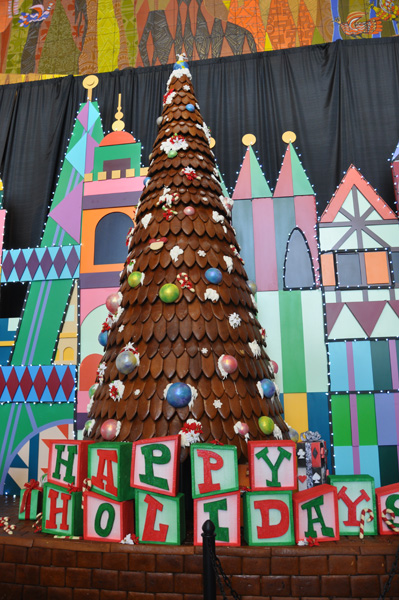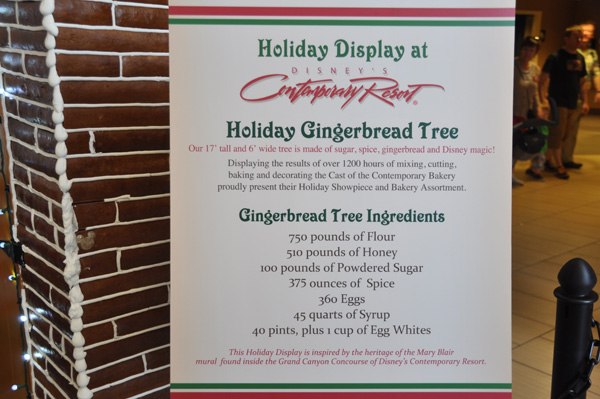 Our next stop was the Beach Club.  We valet parked here so we could spend some time on the Boardwalk and view the other Holiday decorations.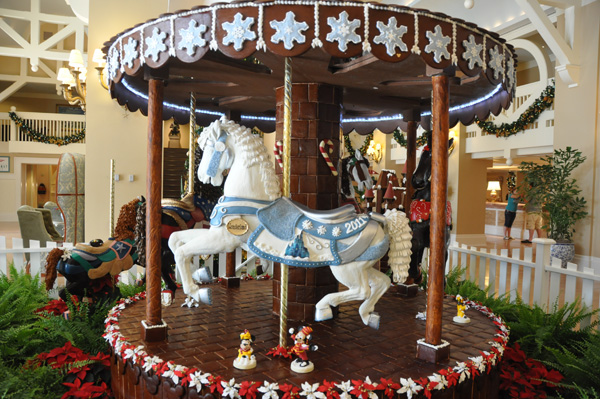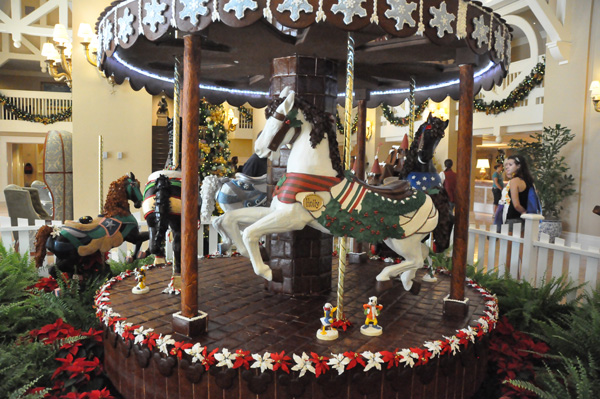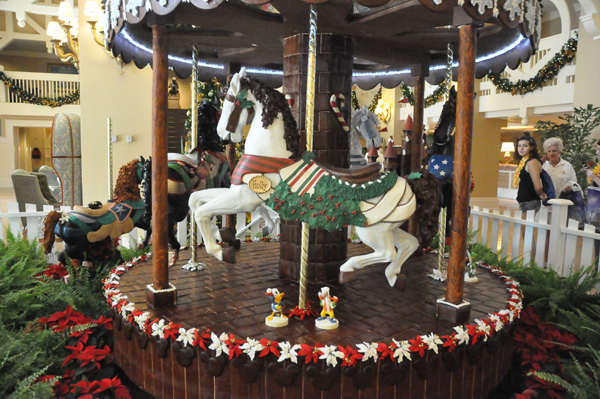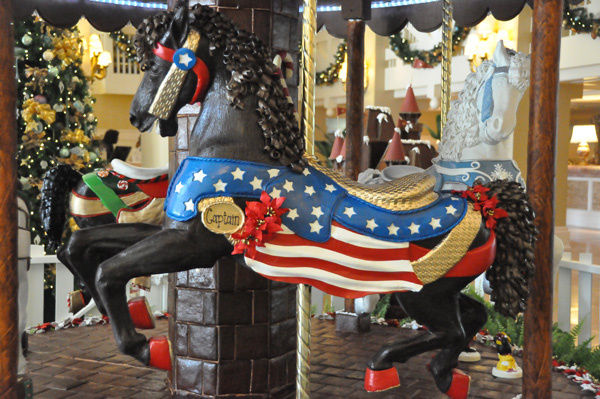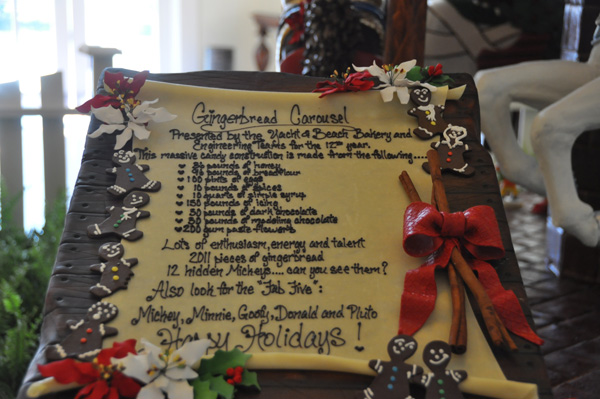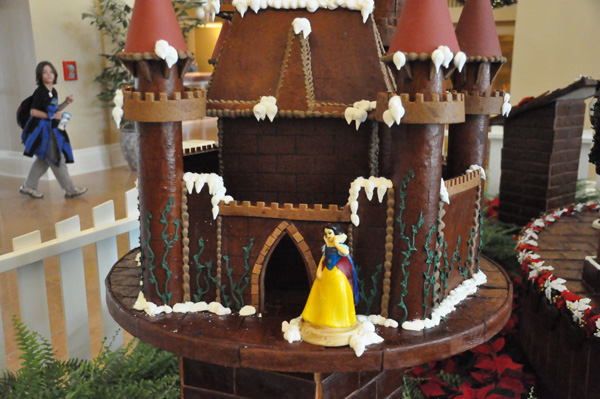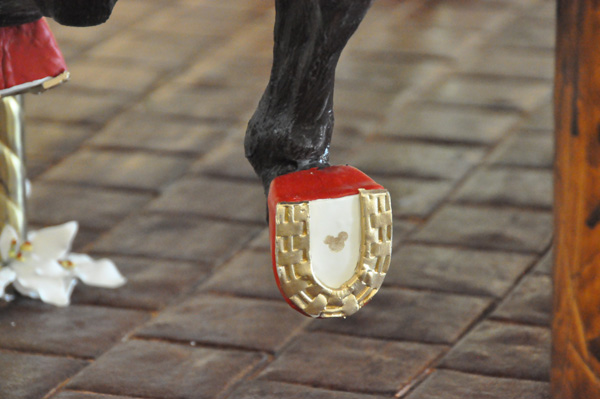 We took the Friendship Boat over to the Boardwalk Inn resort.  You can walk around the Boardwalk instead of taking the boat, it probably is quicker. There are signs indicating which side of the dock you should wait on for the boat.
Our favorite this year are the displays at the Boardwalk Inn. This is the resort we will be taking our Christmas photos at.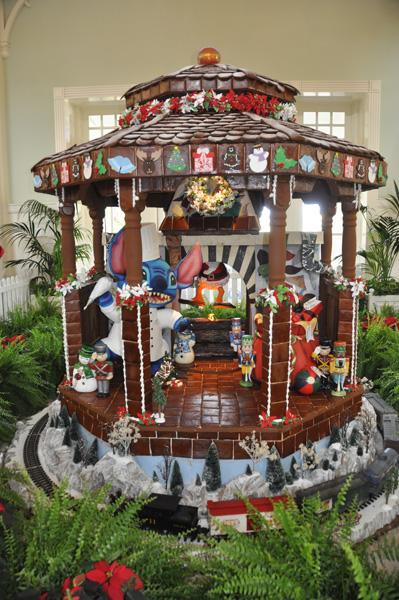 Look at the detail in the name tag.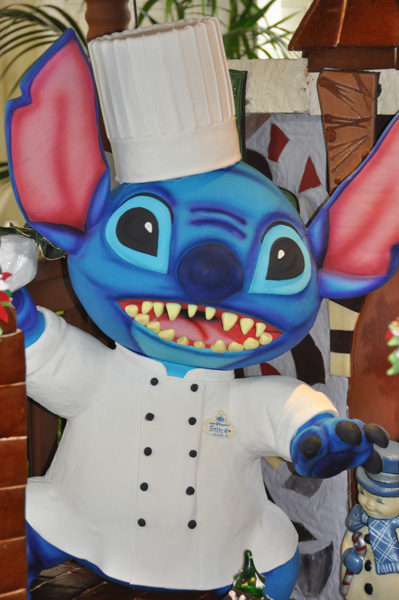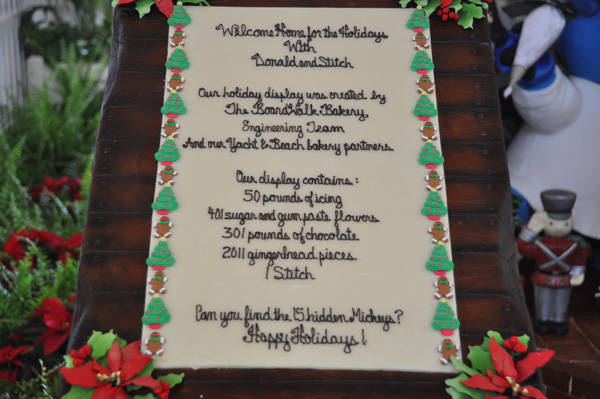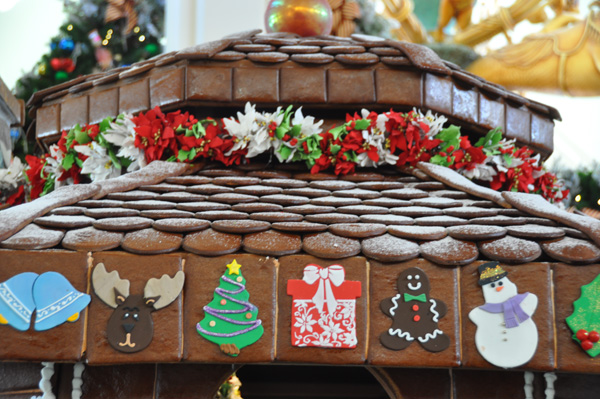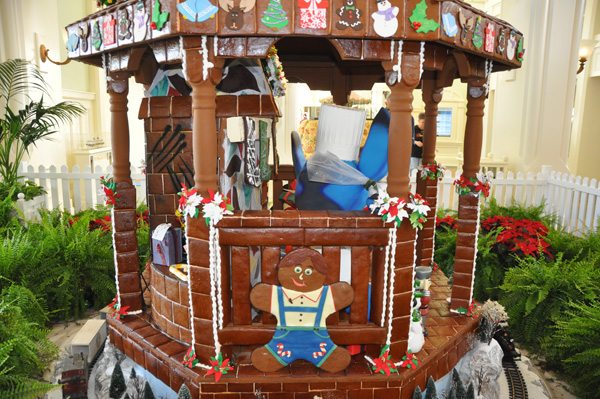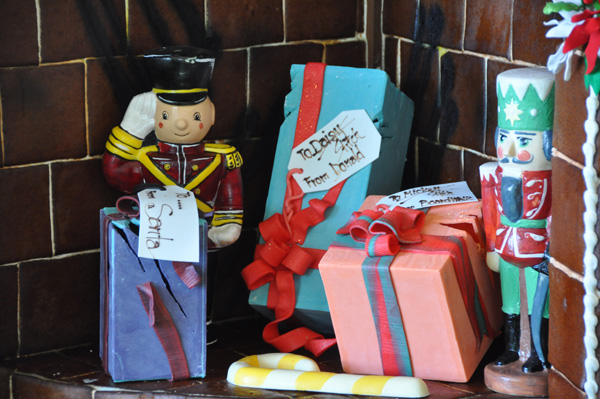 They have added something new this year.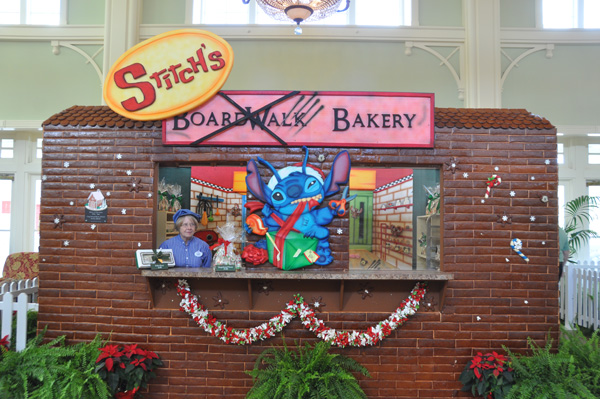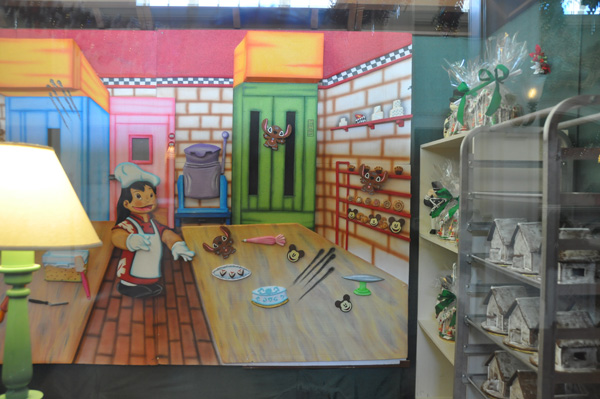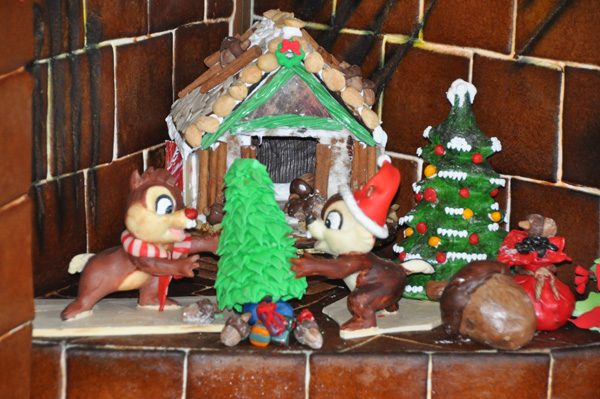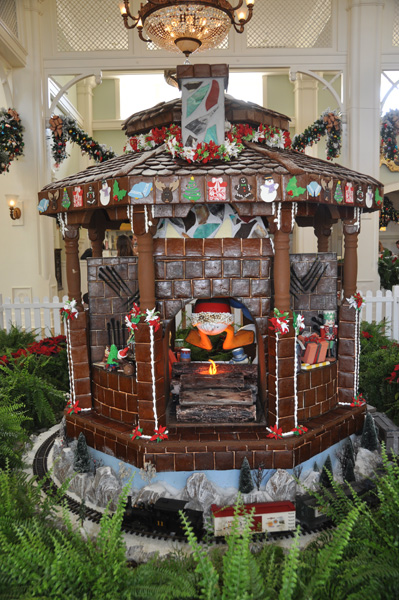 I was saddened to see that people had taken chunks off the display.  Why would you do this?  It is for everyone to enjoy, not to take a piece off to see if it is real or eat it! Some of the larger snowflakes were broken in half.  They were up higher so I don't think it was children that did this.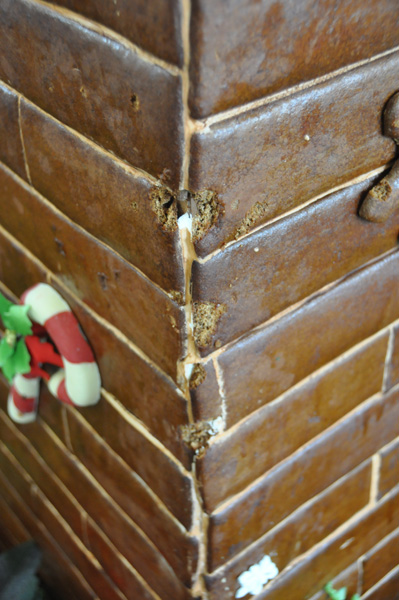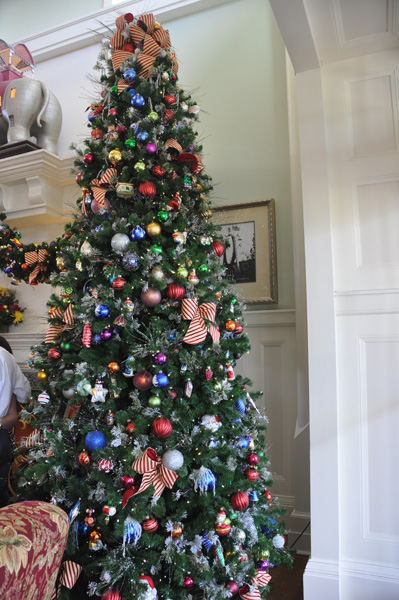 We loved the attention to detail on Donald Duck.  Be sure you walk around the back of the display!
Our final stop was at the Yacht Club.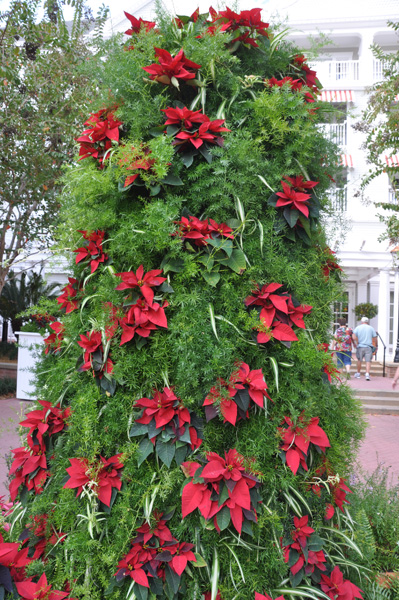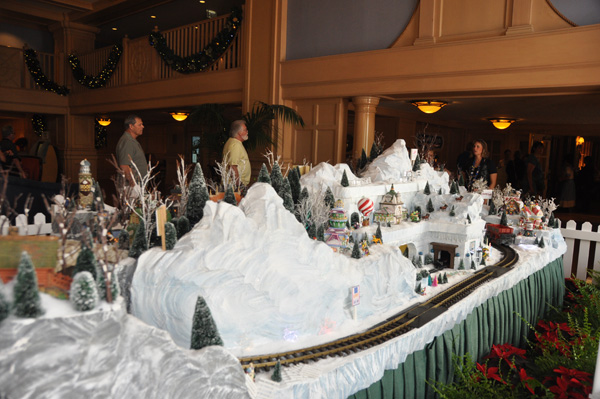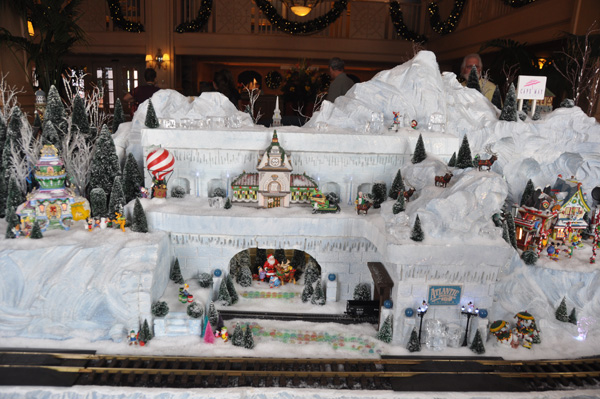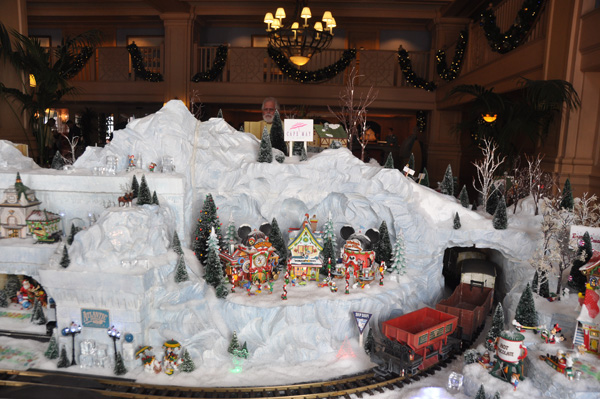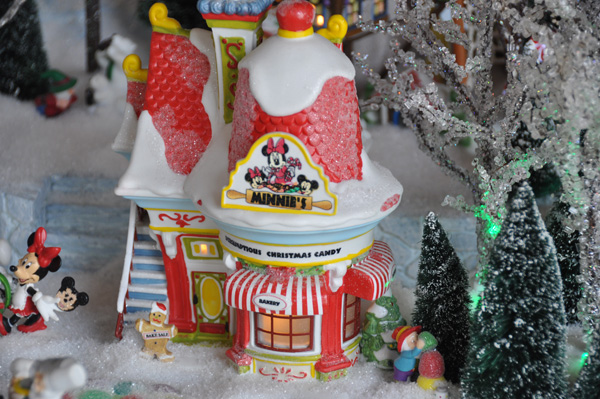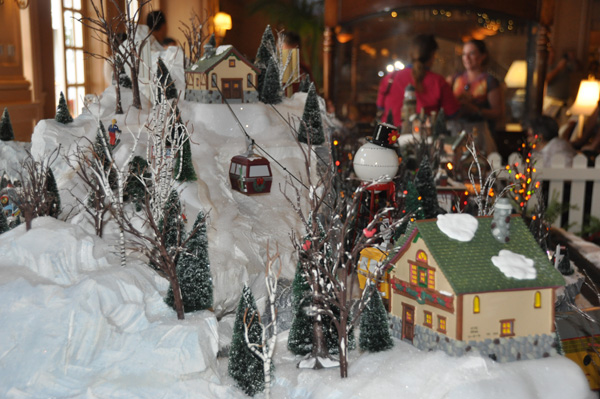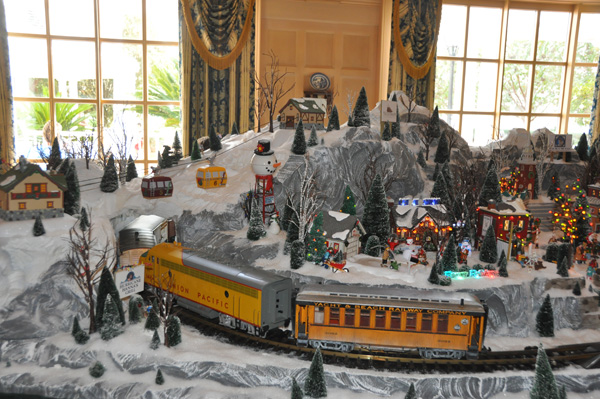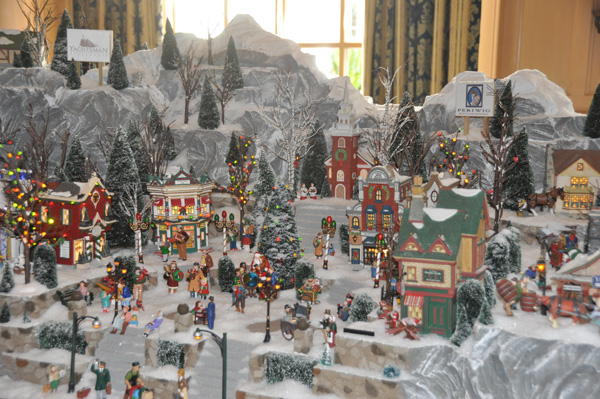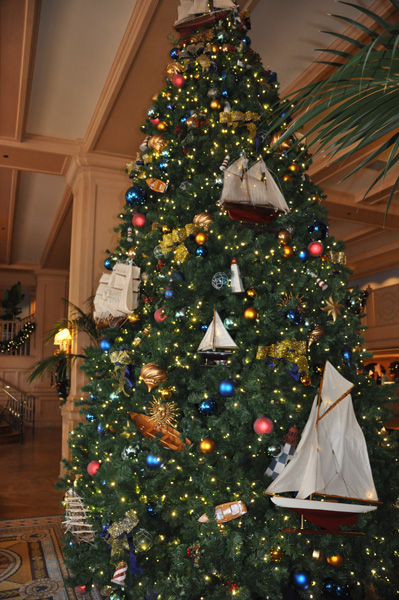 If you have visited the WDW resorts during the holidays, which one is your favorite?
Category: Disney World