When I sat down to write a Thanksgiving-themed blog, I thought about all the ways I could tie it in to Disney.  Should I cover the traditional-style, family dining?  Should I talk about the fall decor, or maybe even how to survive the holiday crowds in the parks?  Then, it occurred to me.

Thanksgiving at Walt Disney World, Disneyland, or on the Disney Cruise Line isn't really about any of those things.  It's about the joy of celebrating your life and the wonderment of the family experience.  Think back to every trip you've made and the memories that were shared with family and friends.
We are drawn to Disney because of how it fosters our bonds, through the sentimentality and joy of the adventures and discovery that the parks are imagineered to create.  You will always cherish taking that first Dumbo ride, having your head knuckled by a very bouncy Tigger, feeling the love that comes when a princess hugs her greatest admirer, getting those new sweatshirts because of that soaking on Splash Mountain, tossing your cookies after that whirl on the teacups, and turning for that last long glance at the castle as as you left for the evening.
This Thanksgiving, I look back on these memories (even the not so great ones) and am overwhelmed with how much joy, hope, and love that Disney has brought to my family, as well as those of my fellow bloggers and our extensive fan community.   We would never have congregated together in this forum had it not been for those bonding memories.  Thank you for allowing us into your day and making us a part of your own Disney experience.   We are truly grateful to be able to share our thoughts with you, as well as read what you share with us on the forums.
From the Staff of the DIS Unplugged Blog, we wish you and yours all the joy and blessings of this Thanksgiving season.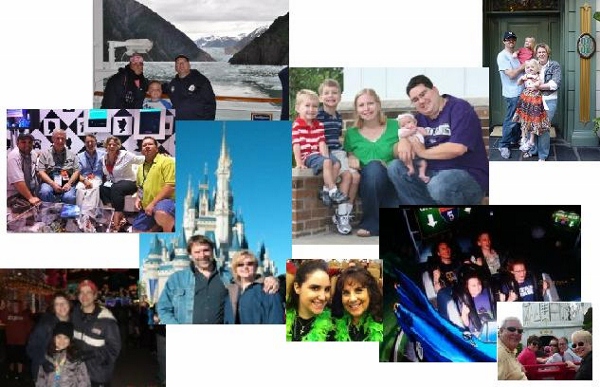 Category: Disney World, Disneyland, Editorials
Disneyland Podcaster for the DIS Unplugged