With Pixar's John Lasseter receiving a star on Hollywood's Walk of Fame November 1st, and the release of Cars 2 on Blu Ray/DVD the same day, it reminded me of the day our family took part in the World Grand Prix at Hollywood's El Capitan Theatre.  Continue after the break to see the level of detail Disney put into the outdoor attraction at the El Capitan, and why the theater's worth a visit during your Southern California vacation.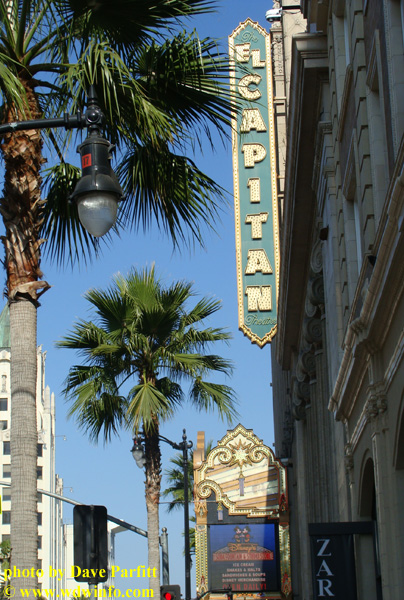 We flew into Los Angeles, CA for the start of our family vacation, and arrived exhausted after a long day of travel from Upstate NY.  We decided a visit to the El Capitan Theatre would be a great way to ease into our vacation.  We had not yet seen Cars 2 yet, we could take in a little of Hollywood Boulevard, and we could recover from the flight and time change.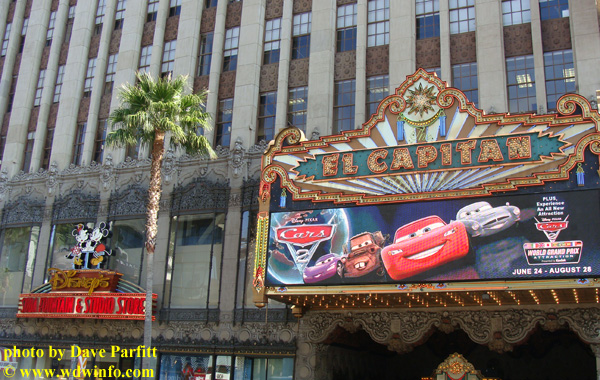 Once at the theater, General Manager Ed Collins gave us a tour, and explained the history of this venerable Hollywood movie palace.  The building dates back to the 1920s, and was the theater where Orson Welle's film masterpiece "Citizen Kane" premiered in 1941.  Our reserved VIP seats included a bucket of popcorn and soft drink for each of us, and we settled in to watch the movie.  It was wonderful to see a film in a grand, old, Hollywood movie house, and think of all the movie stars, producers, and directors who sat in these same seats.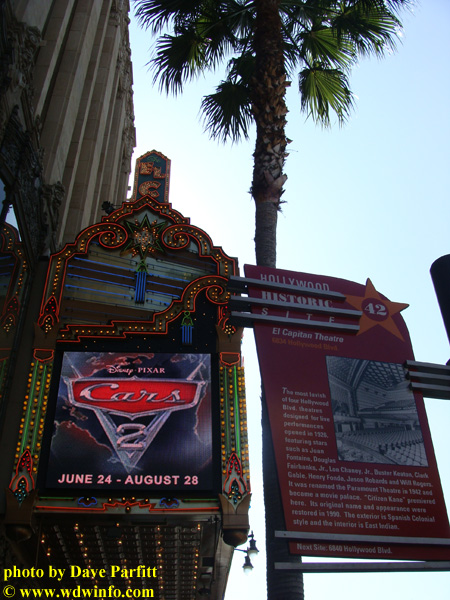 However, once the end credits rolled, it wasn't the finale of our El Capitan experience.  Our ticket also included admission to the World Grand Prix Attraction constructed behind the theater.  After the movie, El Capitan ushers guests behind the theater to the Hollywood High School football field where an entire Cars-themed playground had been built.  It was wonderful to let the kids run free – especially after being confined in airports and airline seats the day before.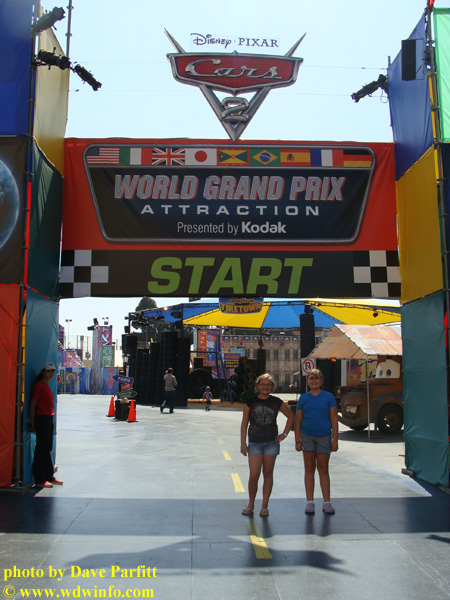 We were able to meet the stars of the Cars 2 including life-sized versions of Lightning McQueen,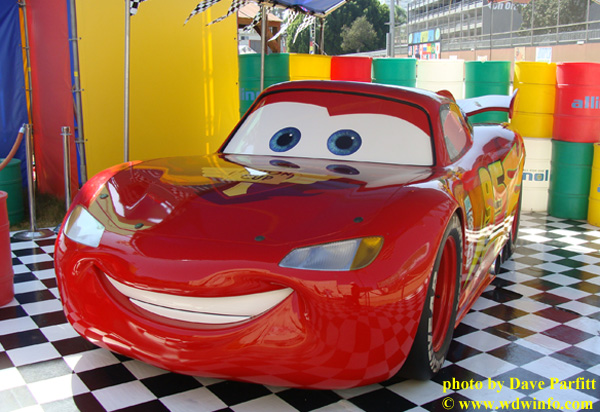 in LEGO form too…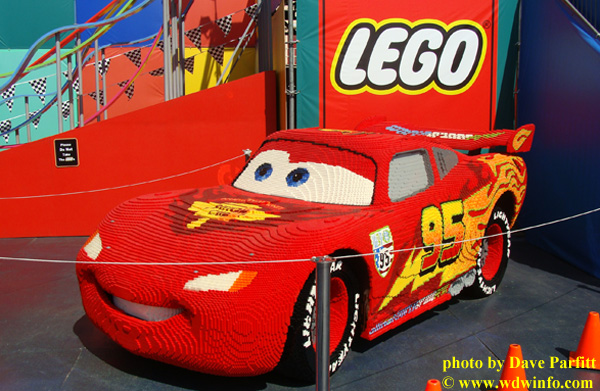 Tow Mater,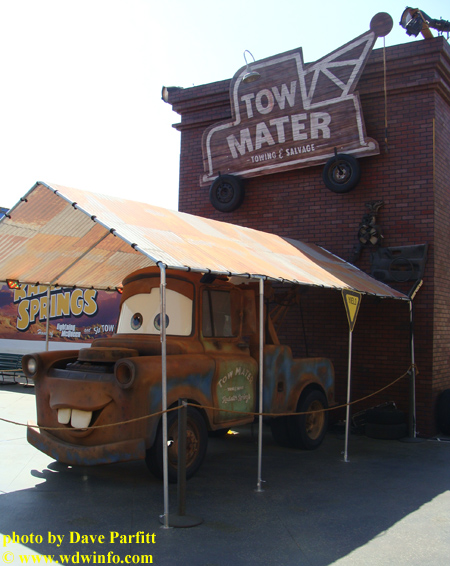 and Finn McMissile.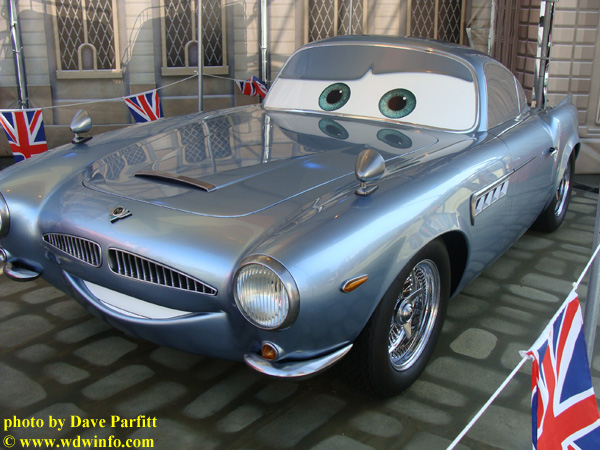 There were lots of activities for the kids to run around and burn some energy such as scaling the mighty pyramid of tires,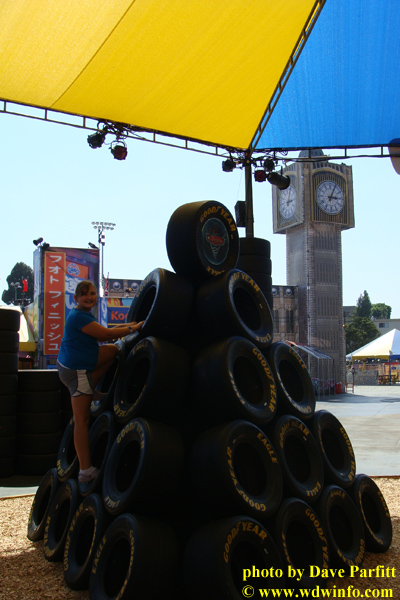 bouncing up and down on bungee cords to celebrate springtime in Paris (get it? Spring, Paris, bungee cords, spring?),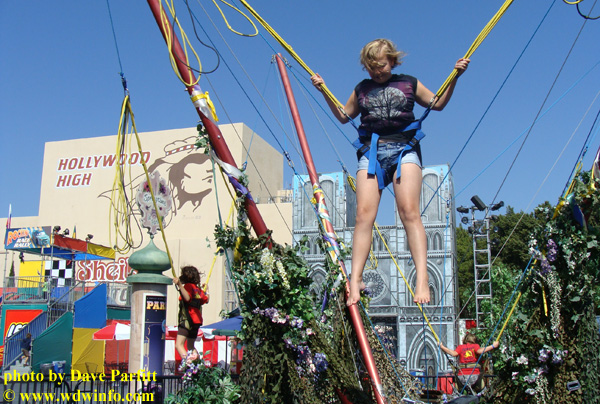 and racing each other in pedal cars and trikes on the Porto Corsa racetrack.  We had so much fun on this one, and laughed and laughed as I tried to out pedal my daughters while not smacking my knees into my nose.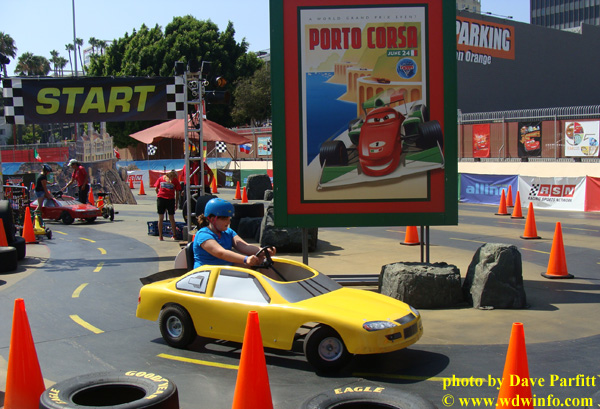 The entire area was incredibly well-themed with scrims decorated to recreate scenes from the movie such as London's Big Ben,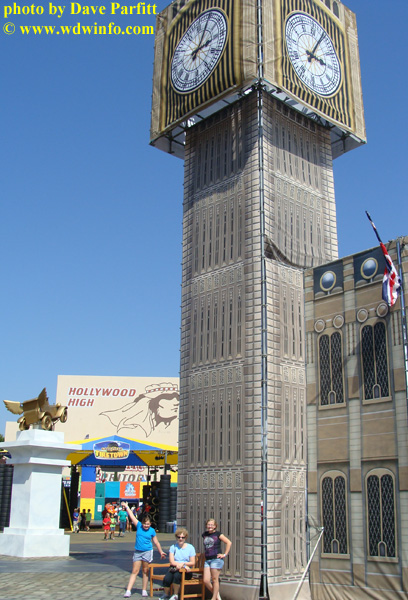 Paris' Eiffel Tower,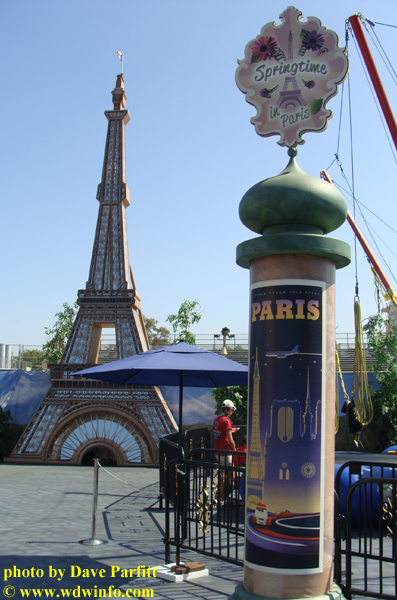 and Notre Dame Cathedral.  Did you know there was a churro cart at the base of Notre Dame?  No wonder Quasimodo swung from the rafters, he was hopped up on sugar.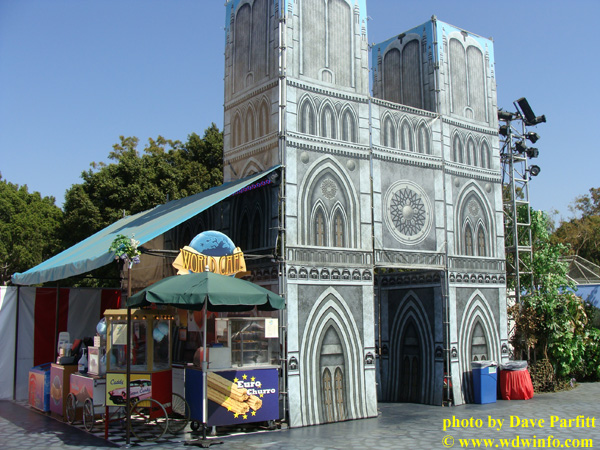 All in all it was a perfect afternoon under an incredibly gorgeous Southern California sky, and a wonderful way to transition into the start of our vacation.  We relaxed to a movie, played and immersed ourselves into the Cars world, and how did we top it off?  By going back around front to the Disney's Soda Fountain attached to the El Capitan Theatre.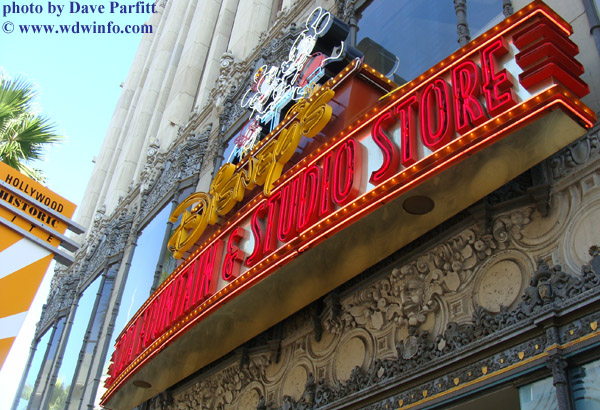 If you're flying into Los Angeles for a Disneyland vacation, the El Capitan is the perfect way to start, see a little Hollywood, and prepare your family for vacation ahead.  The Cars 2 attraction may be closed, but the El Capitan always has something extra with its offerings.  For example, it's a Hollywood Halloween tradition for "The Nightmare Before Christmas" to play in glorious 4-D at the El Capitan with Pumpkin King dinners also held on select nights.  "The Muppets" are coming in November and before each show Kermit the Frog and Miss Piggy lead a holiday sing-along, and on select days a "Most Sensational Muppet Party" will also be held.  So if you're a Disney fan and find yourself in Hollywood, it's definitely worthwhile to take some time to soak in the "Old Hollywood" atmosphere at the El Capitan Theatre.
Disclosure: As of December 2009, the Federal Trade Commission requires disclosure of any payments or considerations.  The El Capitan Theatre provided 4 tickets to attend a showing of Cars 2 and the World Grand Prix experience.
Category: Disneyland