Up, up, up and away!  People love to reach higher levels.  This is true in life, but not necessarily with physical heights.  Raise your hand if you're afraid of heights.  Okay, back on point.  This is a Disney blog after all.  One of the questions many Disney park enthusiasts ask themselves months before a Disney vacation is where to stay.  In some cases you may need or want to move to another Disney resort.  Maybe the resort you chose is sold out after 4 days of your 7 day trip, or you just want to experience a differently themed resort to spice-up your vacation.  No matter the reason how should you handle this conundrum?  Should you start at a moderate resort and move to a value resort, or go from a value to a deluxe?  It's your vacation and your choice, but there are compelling reasons on how you should handle this situation.  To learn more about hopping from Disney resort to resort and other vacation circumstances continue through the page break.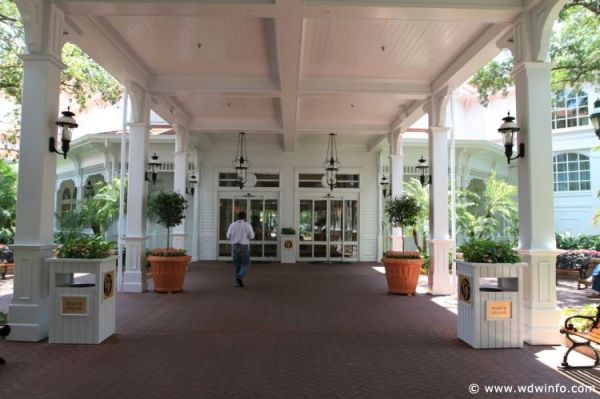 Don't ask me why, but it seems appropriate to consult Carmine "The Big Ragu" Ragusa and the Fonz from the 1970's hit sitcoms 'Laverne & Shirley' and 'Happy Days'.  Tell us Carmine, how should we organize our Disney World vacation?
Hold on one darn second Carmine!  I think you do want to go from rags to riches when it comes to moving from one Disney resort to another.  Let's examine why.
Disney Resort Split Stays
So, you've decided to split your Disney vacation among two or even three resorts.  That's very courageous of you.  Believe it or not the order you stay at your resorts can have a big impact on your vacation.
I was reminded how important your resort category switch can affect your vacation.  During a recent stay at a 3 bedroom grand villa at the Animal Kingdom Villas – Jambo House I had to check out and move to a standard room at the Pop Century Resort.  This is possibly the biggest resort downgrade in Disney World history.  Imagine leaving a 2300 sq. ft. villa with all the comforts of home (even a pool table room) and moving to a 300 sq ft. room at Pop Century.  Ouch!  Talk about riches to rags.  No disrespect to the Pop Century Resort, but those rooms are good for a bed and a bathroom.  A place to get ready in the morning and to sleep at night.  That's about it.  As I walked out of the 3 bedroom grand villa I waived a somber goodbye knowing full well what was waiting for me at Pop Century.  Not only was I moving to a much, much smaller room, but there were no savannas or table service restaurants waiting for me at Pop Century.  But, I digress.  I was still at Walt Disney World and excited to still be able to enjoy the parks.  However, there was still a piece of me that wanted to stay in the grand villa.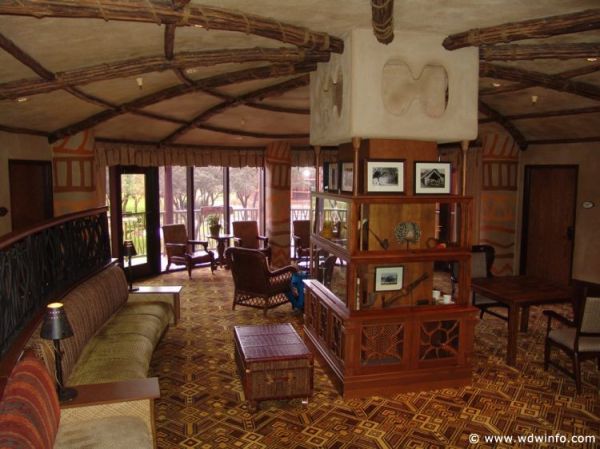 As you can see leaving top notch accommodations for something less exciting can affect your mood during your vacation.  If I was leaving Pop Century for the AKV grand villa I would have been much more excited.  The anticipation would have been greater.  So much so I probably would have found my jet pack and took to the air to get to AKV.  Okay…my imagination is running wild again, but you get the picture.  There's something to be said about upgrading your resorts as you move through your vacation.
Recommendation – When possible always try and upgrade your accommodations as your vacation progresses.  Your anticipation level will have you and your family's attitude moving in the right direction.
Walt Disney World versus Disney Cruise Line
Oh no…another decision to be made.  Let's keep things in perspective, this is a good problem.  Should we take our Disney Cruise Line vacation first and then head to Walt Disney World to complete our vacation or vice-versa?  Hmmm…I always 'wonder'ed about this until I had the chance to experience it firsthand about 3 years ago.  Let me jump right to the point about this decision.  The order you choose your cruise line vacation versus your theme park vacation depends completely on you.  Do you enjoy the parks more than a Disney cruise, or a Disney cruise more than the parks?  For me personally I enjoy the parks more.  This is why I chose  to enjoy the cruise first and then the parks second.  I like the idea of enjoying the best part of my vacation at the end.  The same principle of hopping between resorts applies.  You always want to move to something better or you enjoy versus leaving it for something less exciting.  Not to say a Disney cruise isn't exciting.  I've ordered enough Conch Coolers to prove that.  It just comes down to what you enjoy more; the parks or cruising.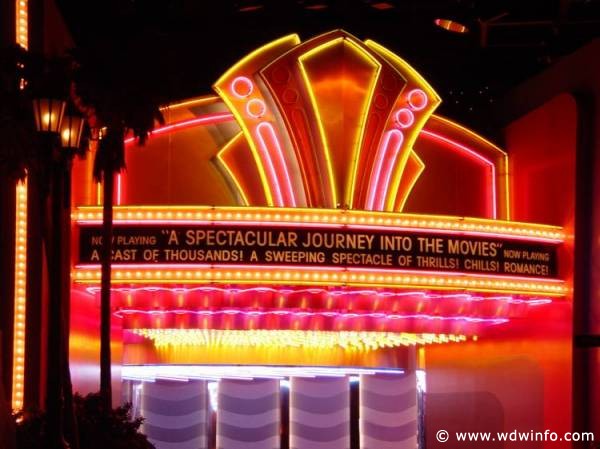 I've talked to other Disney fans who feel they'd rather move from the parks to the cruise line simply for relaxation purposes.  I get that.  After 3 or 4 days of hustle and bustle in the theme parks and resorts a nice relaxing cruise line vacation sounds very appealing.  Going from screaming to a relaxing "Ahhhhh!" may be the recipe for you and your family.  No matter what order you choose to enjoy your cruise line and theme park vacation segments you'll have it made in the shade.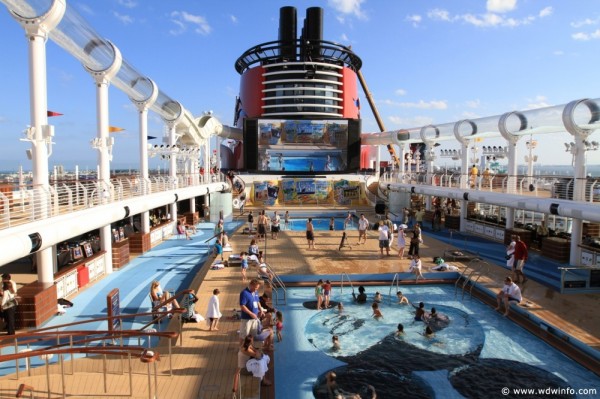 If you are lucky enough to have a very flexible work and home schedule you maybe able to take a more lengthy vacation.  If this is the case consider spending time at Disney World before and after your Disney Cruise Line trip segment.  Think of it like a Disney Cruise Line sandwich where visiting the parks is the bread and the cruise is the meat inside the bread.  Talk about having your cake and eating it too.  Wrapping a theme park vacation around both sides of a cruise line vacation maybe euphoria for Disney fans like us.
Recommendation – Choose the vacation component you enjoy less first and then go to the component you enjoy more second.  If you're looking for relaxation choose the Disney Cruise Line component second.
Visiting the Parks
Let's drill down a bit into our vacation and examine what order you should visit the Disney World theme parks.   If you are anything like me you probably have a day-by-day itinerary of what parks and restaurants you'll be visiting on specific days.  What's really nice about Walt Disney World is you have 4 theme parks to choose from.  Ultimately, this decision comes down to your family, or if you are traveling solo it's up to you.  The best way to decide is to choose your favorite park first.  It's hard to avoid visiting your favorite park first anyway.  Your excitement will almost take you there as you pass under the Disney World arches on World Drive.  For me personally I usually head straight to EPCOT to enjoy the atmosphere of World Showcase and the Future World attractions.  Simply put, EPCOT is my favorite park.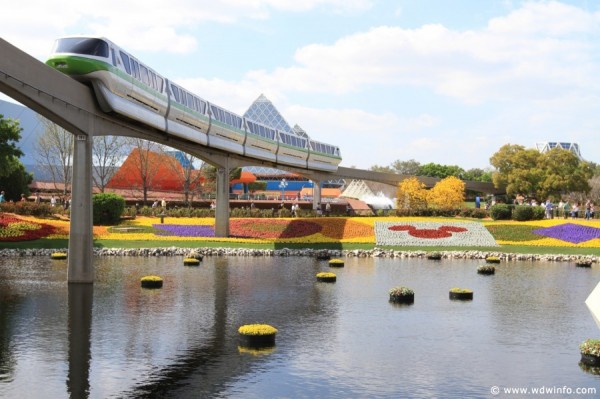 If you are a first timer to Walt Disney World you'll probably want to visit the Magic Kingdom first.  Most first timers believe the Magic Kingdom is perennial Disney.  It's all about the iconic Cinderella Castle.  Most first-timers don't realize the size of Walt Disney World and the scope of the other theme parks.    Inevitably, the Magic Kingdom will be the first park most vacationers visit when they arrive.  It signals to them they are at Walt Disney World.  It puts them in the vacation mood right away.  With this in mind you'll want to visit your favorite theme park first and then randomly choose what parks to visit later in the week.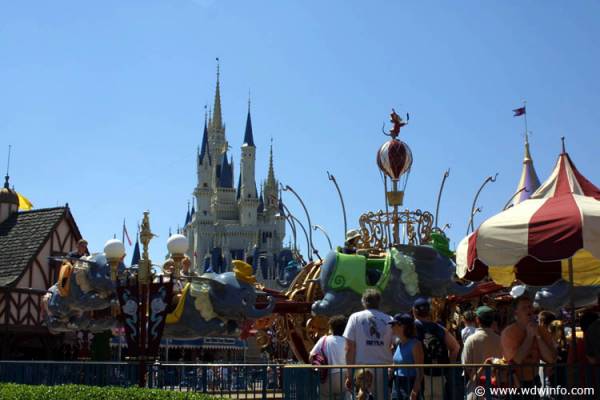 For the ultimate park hopping experience in one day read Tony Spittell's blog about his cross country Magic Kingdom trek.
Recommendation – Visit your favorite theme park first.  Then randomly select what parks to visit later in the week possibly based on crowd levels or your ADR schedule.
Conclusion
Rags to riches or riches to rags; it really depends on you and the specific scenario of your vacation.  It is your vacation.  You can choose to experience it however you wish.  The recommendations above are only recommendations.  You may desire that upscale experience as soon as your vacation begins by staying in a deluxe resort first and then moving to a value.  Just remember to keep that swing of emotions in mind when you go to switch resorts or experience vacation segments.  No matter how much you try to ignore it you'll inevitably feel it during your transition.
How do you choose to experience your Disney vacations?  Do you go from lower-end accommodations to higher-end accommodations, or cruise first and then visit the theme parks?  We'd love to hear what you do and why.  For more information about planning your Disney vacation make sure to visit the Disney Trip Planning forums at Disboards.com.
The next time you are planning your Disney vacation make sure to consider the order at which you experience it.  It will definitely have an impact on how you feel about your overall trip.  Just remember not to ask Carmine "The Big Ragu" Ragusa his opinion anymore.  He maybe able to sing Rags to Riches, but he's no Disney planning expert.
Friend Aaron on Facebook: I accept reader friend requests.
Category: Disney World