Disney announced the anticipated opening dates for their new Disney's Art of Animation Resort.  The 26th Disney hotel will open in phases with the Finding Nemo wing first to open on May 31, 2012.  The remaining three wings will come online throughout the course of year:
Cars wing – July 2012
Lion King wing – September 2012
Little Mermaid wing – December 2012
Continue after the break for more details along with Disney's video of Walt Disney Imagineers describing the story and concept of the new resort.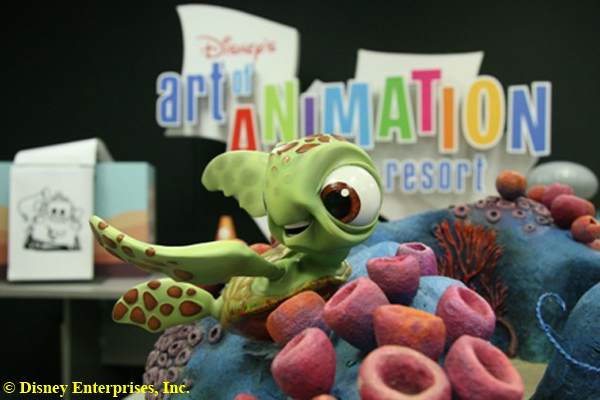 Disney's Art of Animation Resort will be in the "value" category similar to Pop Century and the All Stars, but 3 of the 4 wings will contain family suites (1,120 in all) with both a living room and bedroom.  The Little Mermaid wing will consist of 864 standard value sized hotel rooms.  Disney also reports the new resort will boast the largest swimming pool for a Disney-owned hotel at nearly 12,000 sq ft.  "The Big Blue" feature pool will be located next to the Finding Nemo wing, and two other smaller pools along with "Squirt's Righteous Reef" (children's splash ground) will also be located at the resort.
In the video, Walt Disney Imagineers Gary Hoffmann and Frank Paris show concept sketches and describe the story of the new resort.
Category: Disney World