In 2011, Disney entered into a partnership with the cable television network HGTV.  As part of this deal, HGTV was the presenting host for the Epcot International Flower and Garden Festival, and held a number of appearances by celebrity designers throughout the event.  The HGTV talent returns for this Fall's Epcot International Food and Wine Festival with weekend appearances on the HGTV Stage in the Festival Center.  I was able to speak with one of the HGTV Stars, Vern Yip, and it's clear he's a dad bitten by the Disney bug.  Continue after the break for my interview with Vern where we talk about his upcoming appearance, how Disney gave him his big break, and his love of Disney Parks.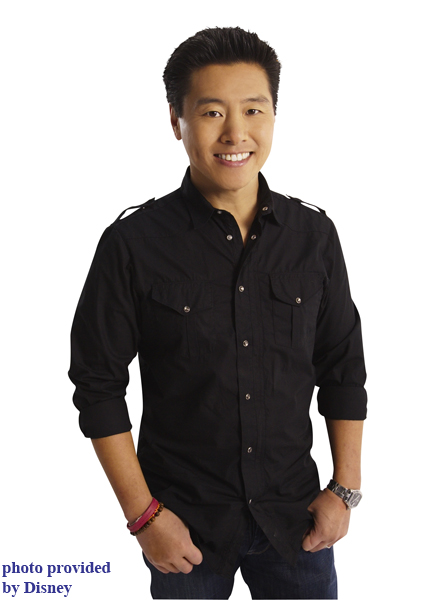 To listen to the complete interview with Vern Yip,

1. click here

.
Designer Vern Yip hosts HGTV Urban Oasis and also judges HGTV Design Star.  He will appear during the opening weekend of the Epcot International Food and Wine Festival, Friday, Sept 30 through Sunday, Oct 2.  Vern was also one of the HGTV guests at the Epcot Flower and Garden Festival and absolutely loved the experience saying, "it was my first time coming [to Disney] with my children.  I have a son who's 20 months old and a daughter who's 6 months old, and we just had a blast."
The connection between the Epcot Flower and Garden Festival and HGTV is a natural fit – "Garden" is in the title of the network after all.  However, I had trouble seeing the link to the Food and Wine Festival.  I asked Vern if he could explain the connection, and how his presentation will differ from this spring's.  Vern explained,
"Food and wine is such a critical core component of what designers do and what we work with.  You create spaces to support activity, and more often than not it's about food.  So this presentation is going to be focused on ideas that people can inject into their own homes revolving around the idea of entertaining, place settings, and creating that incredible dining room."
Vern's Walt Disney World appearance is coming full circle for his career – as one of his first design jobs was for Disney.  That job influenced not only his design career, but also helped him become a television personality.  As a design intern, he caught the eye of the interior design program's head, and she decided to give him a break.  She assigned Vern to design the corporate headquarters for Disney Cruise Line in Celebration, FL.  It was a huge opportunity for him, he was able to express himself creatively with the job, and it opened the world of interior design to him.  Vern added, "Disney always holds a special place in my heart because it was the beginning of the path that I am now on."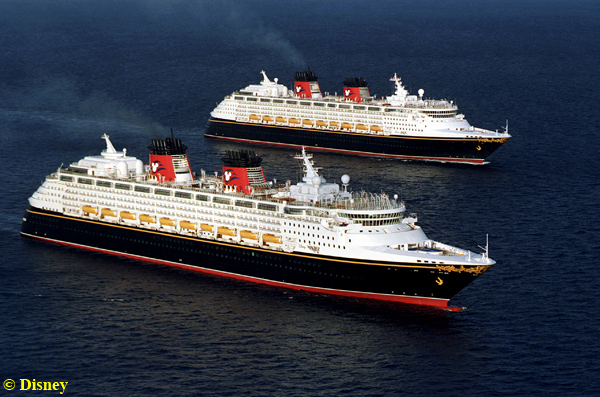 Next, he launched his own firm, Vern Yip Designs, and a year after going solo he won "Southeast Designer of the Year."  Because of this award, Vern was featured inside and on the cover of many magazines, one of which landed on the desk of the producers for TLC's Trading Spaces.  Vern ultimately agreed to design for the show and said the experience taught him, "design belonged to everyone – not just the top rung of the socioeconomic ladder.  Great design has the ability to impact everybody's life."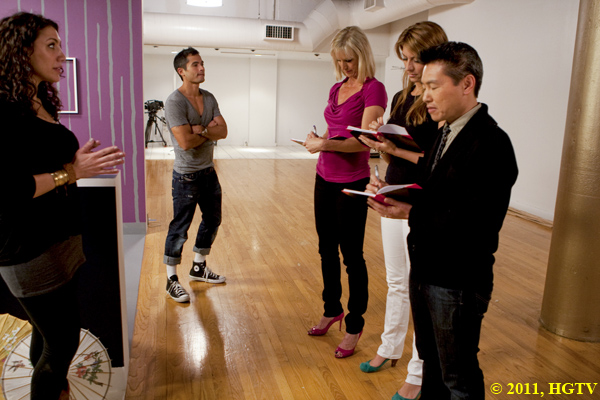 Image: Nina Ferrer and Courtland Bascon face HGTV Design Star judges Candice Olson, Genevieve Gorder and Vern Yip. © 2011, HGTV
Vern has now been a television host for 12 years, and just completed judging the 6th season of HGTV Design Star.  I asked if he could give a sense of how difficult it is for the designers competing on that show.  "It's extremely difficult," said Vern.  He added, the Design Star competitors have amazing time constraints and have to be very resourceful.  Just to be on the show the competitors have to be incredibly talented, but they also have to explain design in an entertaining way.  Vern elaborated, "it's not enough to be a great designer, you have to do it in a wonderful way that people can comprehend, and have a unique perspective on design that we don't currently have on the network."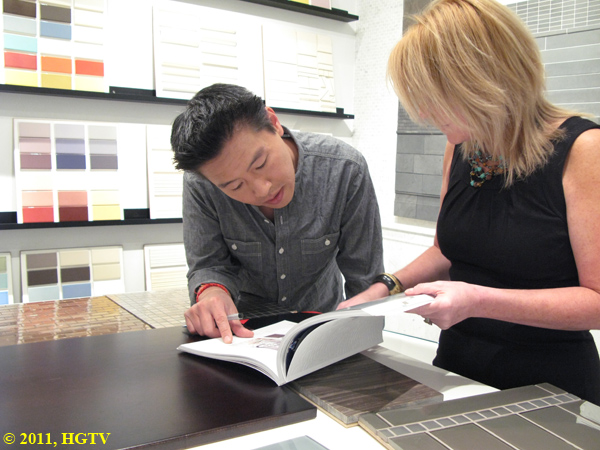 Image: Vern Yip working on the designs for the 2012 HGTV Urban Oasis. © 2011, HGTV.
Vern's other show on HGTV is Urban Oasis, where he designs a space based on the city where it's located.  Viewers can then enter to win this year's Urban Oasis – an 1100 sq ft home in Chicago.  This sense of giving and charity comes up again and again in Vern Yip's biography.  His first solo show for HGTV was Deserving Design, an inspirational show that helped families in need.  I asked Vern how he developed such a strong ethic to give back.  He replied simply, "I just think it's something that is really important to do as a human being."
He went on to say he thinks it's our duty to not just help ourselves but to understand we live in communities that sometimes also need assistance.  This philosophy is a strong motivator for Vern; in 2010 he was appointed a UNICEF Ambassador to help children around the world overcome poverty and reduce the number of preventable deaths.  He became involved with UNICEF before he became a dad, and was shocked at the number of children in the world who go without the necessities they need to survive.  Vern shared the statistic that 22,000 children die every day because they don't have access to vaccinations, clean water, proper nutrition, etc.  "That's unacceptable," he remarked and "it's something that has become even more important to me now that I'm a dad."  He went on to say that people would be surprised at how preventable many of these childhood deaths around the world are and added, "I'm going to do what I can to make a difference."
His passion for children came through in our conversation, and having two children under the age of two makes him even that much more excited for the HGTV partnership with Disney.  I asked if he would be able to bring his family with him when he comes to Epcot.  Without hesitation Vern said, "of course!  For me, they're my excuse to be excited for coming to Disney now."  He went on to describe his appearance during the Flower and Garden Festival when he got to experience Walt Disney World for the first time as a dad seeing it through the eyes of his children.  Vern gushed as he said,
"My daughter's eyes were a mile wide when we took her through it's a small world.  She had no idea the world could be that cool.  We had a picture with Mickey and Minnie and that was great.  My son was so excited he carries around a Mickey with him now.  He's going to be so blown away to be back again."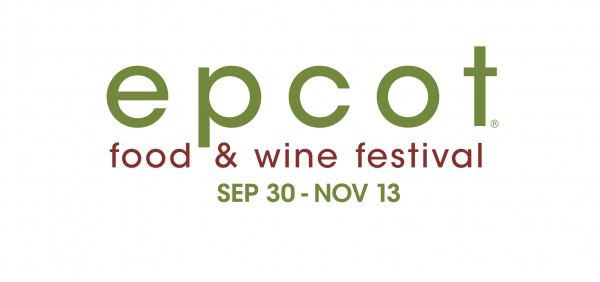 I want to thank acclaimed interior designer and television personality Vern Yip for taking time out of his schedule to speak with us.  If you'd like to see him in person, he will be giving two presentations per day at the Epcot International Food and Wine Festival Sept 30 – Oct 2nd.   
Category: Disney World