On Friday, September 16, 2011 Walt Disney Studios re-released "The Lion King" to theaters in 3D for a special two week run prior to the Blu-Ray release on October 4th.  It's been nearly 10 years since the film was in theaters, and I'm looking forward to my children seeing it for the first time on the big screen.  However, this won't be the first time we experienced this story in 3D.  Continue after the break to learn of a place where you can see The Lion King in 3D everyday – actually, multiple times a day.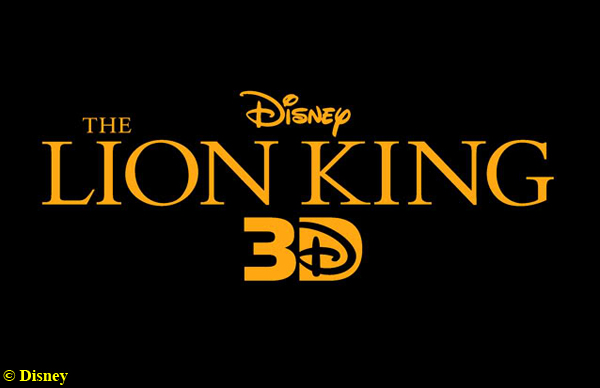 OK, for the Walt Disney World experts out there I'm sure it comes as no surprise I'm talking about the Festival of the Lion King show at Disney's Animal Kingdom.  This is one of the most popular live shows anywhere on Walt Disney World property, and is at the top of the list of "must-see" attractions when we visit Disney's Animal Kingdom.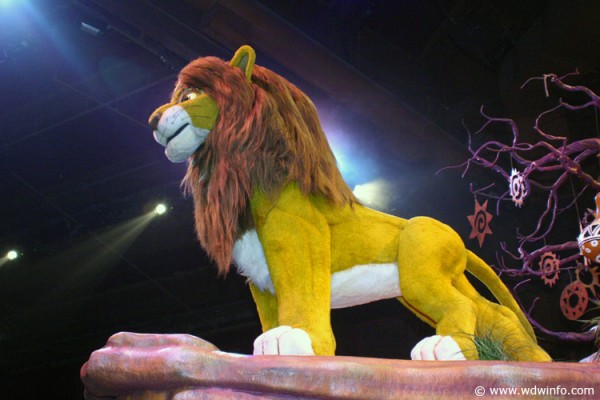 The performance has such an incredible energy to it with floats, puppetry, music, singing, stilt-walkers, trampoline, and high-wire trapeze acts.  It grabs your attention from the beginning, and holds it throughout the 30 minute show.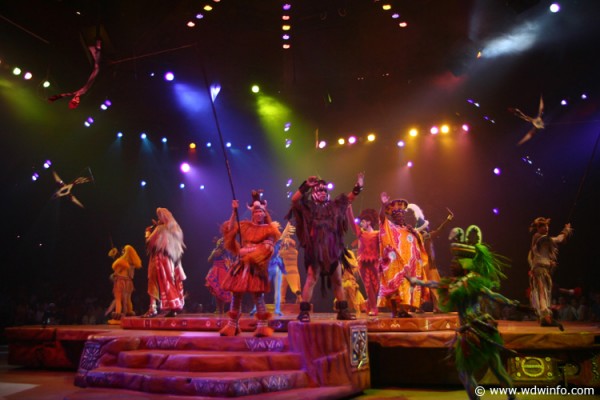 Readers of the DISboards give this show a 9.3 rating (out of 10), and 100% recommend seeing it.  DISer 2WDWFANS said it's "a great stage show for the entire family."  OLDTINK commented, "you really feel good when you leave this show."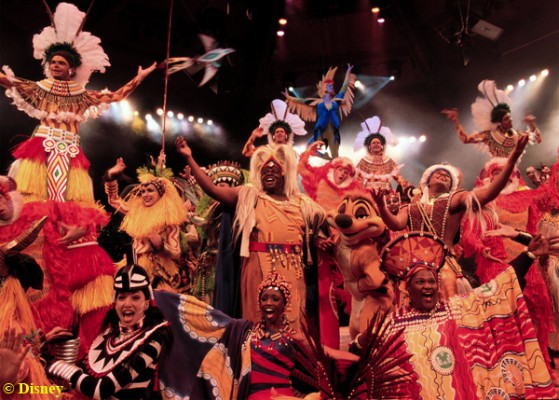 So while I may be heading to the theater this weekend to see "The Lion King" in 3D, my mind will wander back to Camp Minnie-Mickey and memories of our family vacation seeing this theme park spectacular.
Are you a fan of Festival of the Lion King?  Do you plan on heading to the theater to see The Lion King in 3D?  What are your thoughts and comments? 
Category: Disney World