Posters on the DISboards anxiously await new designs for Walt Disney World's refillable mug.  Many people wish Disney would bring back the "resort specific" mug where each hotel on property had its own design.  Well one Disney resort that does have its own mug design is Disney's Aulani Resort and Spa that just opened in Hawaii.  However, with that resort specific design comes a price – $32.99 to be exact.  Continue after the break for more thoughts and questions.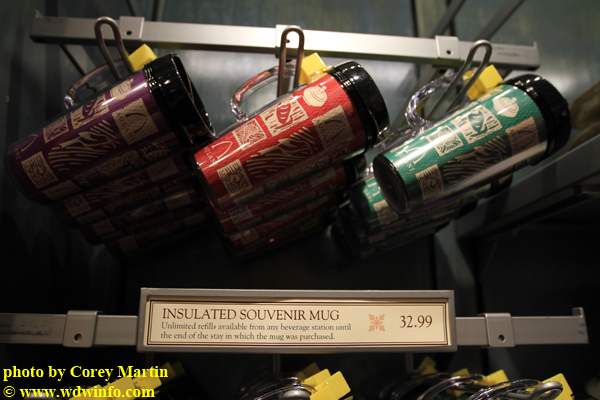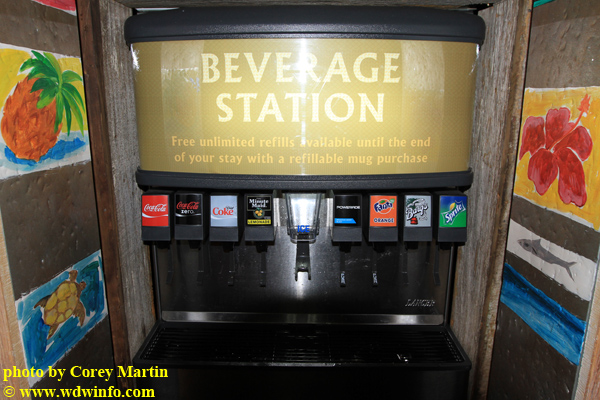 A guaranteed hot button issue on the DISboards is the Walt Disney World refillable mug rule/policy.  For some reason people debate Disney's wording that mugs are only to be used for the length of stay in which they were purchased.  Recently Disney's gone so far as to test a new electronic technology preventing guests from bringing back and re-using old refillable mugs.
Will the $33 price tag for Aulani's refillable mug encourage even more guest cheating?  Do you think we're ultimately destined to see price increases in the cost of the refillable mug at Walt Disney World?  How much would you be willing to pay for unlimited refills?  Right now the cost of a mug hovers close to $15.  Would you pay $20? $25? $30? $33???  If the cost of a mug goes up that high, do you think we are going to see more policing (maybe even by guests) at the drink station to make sure the rules are enforced?
Please leave a comment below to let us know what you think.  
Category: Disney World, Editorials, News