On the final day of Disney's D23 Expo, Walt Disney Imagineers Joe Lanzisero and Bob Zalk presented "Imagineering the Dream and the Fantasy: Designing for Disney Cruise Line."  They discussed how they used their background in animation and theme park design to create a 3D storytelling experience to captivate an audience for 3-7 days.  One of the highlights was when they showed a video of a new show for the Disney Fantasy's restaurant Animator's Palate.  Continue after the break to watch a portion of the video released by Disney Cruise Line.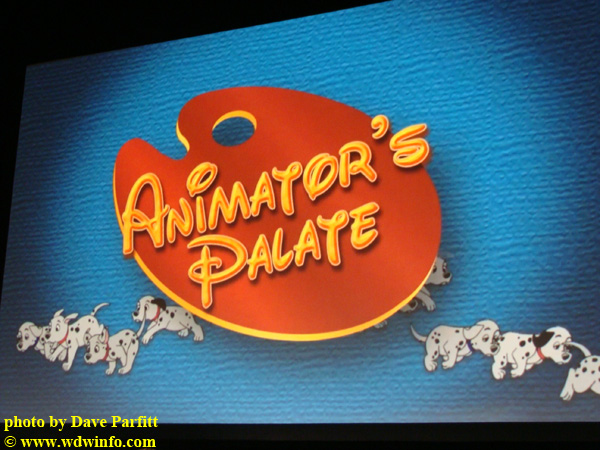 Animator's Palate is the "show restaurant" aboard every Disney cruise ship, and meant to be a "Disney Differentiator" that sets their ships apart.  On the Disney Magic and Wonder the entire dining room of Animator's Palate changed from black and white to color during the course of your meal.  The Disney Dream added Crush, the sea turtle from Finding Nemo, to the show as he "swims" around the restaurant interacting with the guests.  For the Disney Fantasy, the show begins when guests sit at their table to find a placemat with instructions to draw and name their own character.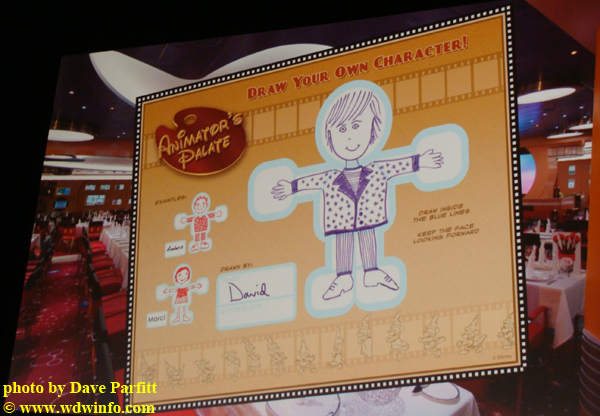 Servers collect all the placemats/drawings, and the images are incorporated by Sorcerer Mickey into a show called "Animation Magic."
The characters are incorporated into scenes from classic Disney films.  During the presentation we saw hand drawn characters dancing with Snow White, Tigger, Donald Duck, and Baloo in scenes from Snow White and the Seven Dwarfs, Winnie the Pooh, Three Caballeros, and Jungle Book.  The Imagineers also mentioned the dining room is designed so the drawn characters will be shown on video screens near the table that submitted the artwork.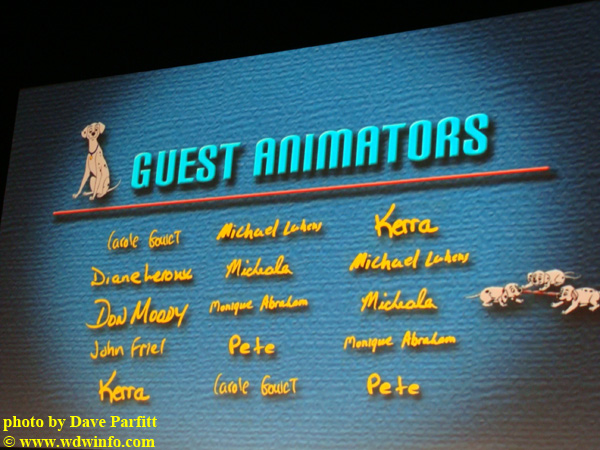 At the end of the show, credits roll, and guests see their own names listed as "Guest Animators."  Servers then return all the drawings, but now affixed with a special "Official Disney Animator" seal.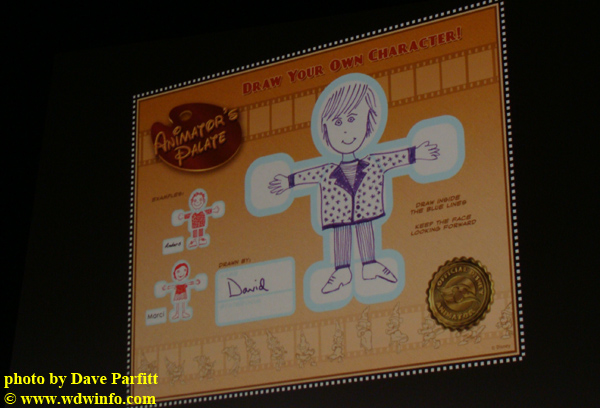 So what do you think of the new re-imagined Animator's Palate, and these interactive shows during dinner on the Disney Cruise ships?  Please leave a comment below, and share your thoughts.  
Category: Disney Cruise Line