Aulani Resort and Spa, Disney's Vacation Club property in Hawaii, officially opened August 29, 2011.  In conjunction with the opening, Disney released details on excursions guests can take from the hotel.  In addition to relaxing at the resort, Disney knows visitors will want to explore Hawaii.  There are a variety of tours ranging from simple shuttle transportation to typical Hawaiian tourist spots including hiking, plantation visits, Honolulu touring, etc.; to on-property experiences designed exclusively for Aulani guests focused on the storytelling around the resort; to an elaborate 3-day immersive experience (similar to an "Adventures by Disney" trip) exploring the sea, land, and connections between the two.  Continue after the break for a sampling of the activities in store for guests visiting Aulani.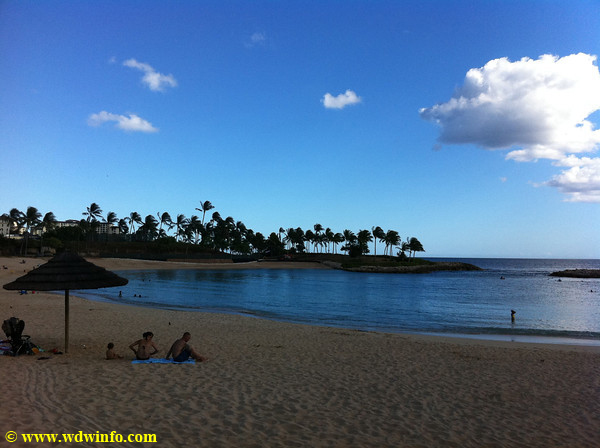 Disney will offer 3 "tiers" of tour excursions from Aulani:
Island Activities: Tours not exclusive to Aulani guests, no Aulani "guides" or cast members will be provided, and explore the island of O'ahu.
Adventures by Disney: Exclusive to Aulani guests, focus on storytelling of on-property locations, pieces of artwork, etc.  Maximum group size of 40 guests.  Hosted by both an Aulani Adventure Guide and local expert.
Adventures by Disney Explorer Package: Three themed days of excursions exclusive to Aulani guests.  Each day focuses on the land, sea, or connections between them.  Maximum group size of 40 guests.  Hosted by an Aulani Adventure Guide and local experts; cost includes some meals and one-of-a-kind collector's pins.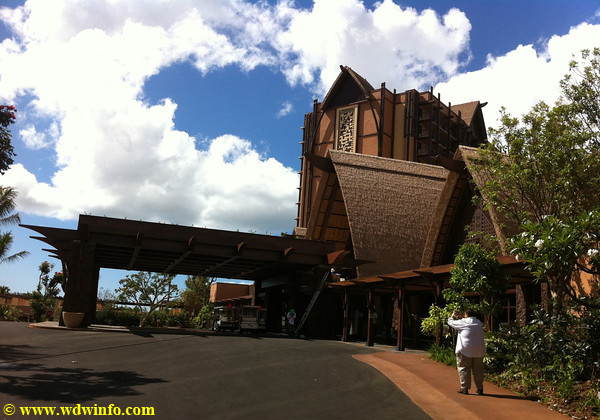 The types of activities for the Island Activities tours include nature hikes, water activities (surfing, sailboarding, kayaking, parasailing), boat tours (catamarans and dinner cruises), and cultural tours of the surrounding area (Honolulu, Pearl Harbor, pineapple plantations, etc.).  Adventures by Disney tours include all the activities offered in Island Activities except the group will be exclusive to Aulani guests, limited in size (40 maximum) and include a Disney Adventure Guide and local expert.  In addition to the Hawaiian attractions available to all visitors, Disney is designing exclusive activites for Aulani guests including: a Hawaiian cooking class with noted Hawaiian Chef Sam Choy (or his staff); an evening "ghost" tour along the Wai'anae Coast with Hawaiian storyteller Lopaka  Kapanui; and an exploration of the Waimea Falls area including a hike to the waterfall, traditional Hawaiian games, storytelling, lei making, Hawaiian language class, and lunch at Waimea Valley Grill.
The Adventures by Disney Explorer Package level of excursions are by far the most elaborate, and replicates an Adventures by Disney style of tour with 3 themed days of exclusive excursions accompanied by Disney Adventure Guides.  Here's a brief description of the day to day itinerary currently planned:
Day 1:  Makai – The Sea  (Catamaran Excursion)
Starts with a private breakfast at Aulani, followed by sailing on a catamaran and snorkeling accompanied by an Aulani Guide.  During the sailing and snorkeling you may see dolphins, sea turtles, and/or whales (depending on season).  Lunch will be provided on the catamaran.  During the trip, guests will experience traditional Hawaiian storytelling and music ('ukulele), and return to Aulani by early afternoon to spend time on their own.
Day 2:  Hawaiian Cooking Class (Connecting Sea & Land)
The day starts with a walking tour of Honolulu's Chinatown market, and experience a cooking class with Hawaiian celebrity chef, TV personality, and author Sam Choy.  This cooking class is followed with a lunch from the Hawaiian dishes prepared during class.  Chef Sam Choy will tell stories of Hawaii along the way, and guests will receive a keepsake apron and autographed menu book.  The afternoon is free for guests to plan their own activities.
Day 3:  Mauka – The Land  (Kualoa Ranch)
Kualoa Ranch, where the ocean meets the mountains, is considered a sacred place in Oahu.  Guests begin this 3rd day driving to the ranch, and are guided through the Ka'a'awa Valley on horseback.  In the "backlot of Hawaii", visitors will experience locations where film and television productions such as: Jurassic Park, Mighty Joe Young, George of the Jungle, Pearl Harbor and Lost were shot.  Following the day exploring the valley, a beachside barbeque will be prepared for guests to enjoy along with beach activities.  Everyone will return to Aulani by mid-afternoon, and gather in the evening for a Farewell Dinner (similar to Adventures by Disney).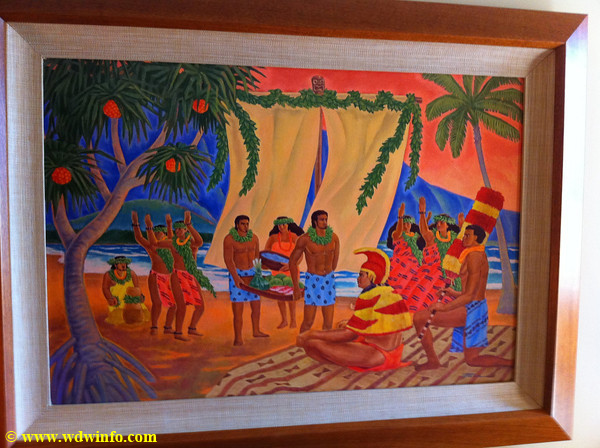 For more details on the excursions as well as pricing, call (866) 814-3569 or visit Holoholo Tours and Travel in the lobby at Aulani.  What do you think?  Does a Hawaiian vacation at Disney's Aulani Resort and Spa intrigue you?  Please leave a comment below, we'd love to read your thoughts.   
Category: Adventures by Disney, News