I wonder what my house looks like?  Given that this is my 7th trip this year, it seems like I'm never home.   Max the intern (who guards the homestead while I'm gone along with Max the Dog) has started replacing furniture and I hear he's picking out new drapes for the family room.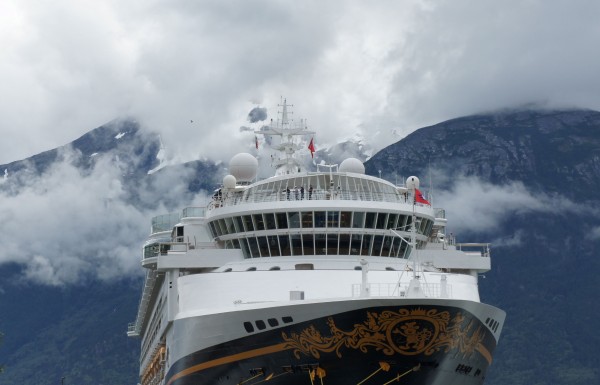 After completing our last Adventures by Disney Backstage Magic trip for the year, Walter and I were off to Vancouver to experience something he's wanted to do for a very long time – a cruise to Alaska. I specifically say that it's something "he's wanted to experience for a very long time". Me – not so much.
For those who listen to our show (the DIS Unplugged), it should come as no surprise to you that I'm not the outdoorsy type. After experiencing the Southwest Splendors ABD trip last October, I found out that I could definitely appreciate the scenery, it's the actual engagement with nature that doesn't appeal to me.   While I have heard countless stories about the scenery in Alaska being awe- inspiring,  I'm a little more concerned right now about the port adventures.  As with the Mediterranean sailing we were on in June, we've added the Adventures by Disney Alaskan Wonders package to our cruise.  This package takes the place of shore excursions, and along with two Adventures by Disney guides takes you on unique experiences at each port of call.   Among the 'highlights' that ABD mentions for this trip are such words as "hiking", "suspension bridge",  "sky bridge", "helicopters" and "dog sleds".  Oh, and for good measure there's something in there about "lumberjacks" – which for any Monty Python fan worth his weight, evokes fond memories of this….
For the 2011 season, the Disney Cruise Line Alaska sailings are leaving from Vancouver, British Columbia.  In 2012, these sailings will depart from Seattle, WA – eliminating the need for passports by US citizens. While I'm sure that Seattle will be a great embarkation port, I have to say the short time I spent in Vancouver left me wanting more.  This is a beautiful city with some terrific food , but since we only spent one night there prior to the cruise, we really didn't get to see too much.  It should be noted that one of Disney's approved hotels for this cruise is the Fairmont at Vancouver Airport.  It's a gorgeous hotel with excellent service, but its also located about 30 minutes outside the city of Vancouver, meaning you'd need a rental car to see any of the sites.   For that reason, I went with some of the recommendations on Trip Advisor and booked our room at the Wedgewood Hotel in downtown Vancouver, and it was quite the find.  While the hotel  is not on Disney's 'approved' list, it should be.  It was a good $100 per night cheaper than Disney's least expensive option and the room was simply stunning.  The only thing better than the room was the fantastic service.  I would not even consider another hotel should I find myself returning here in the future.  The hotel also had a wonderful restaurant called "Bacchus".  This is where I had my first taste of "Coq au vin" (Chicken braised in red wine).  How have I gone 46 years without trying this, I'll never know.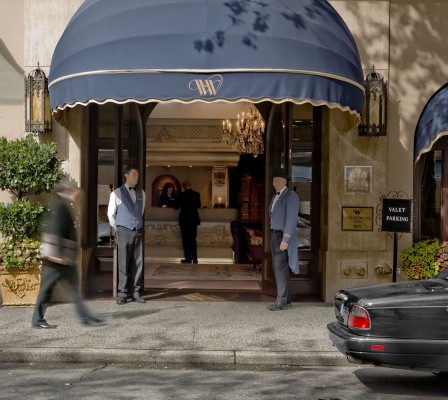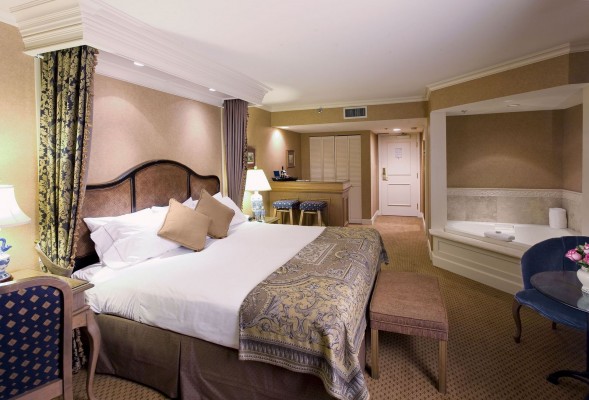 We only had a day to spend in Vancouver before the cruise and I was exhausted from our Backstage Magic trip, so we spend the day mostly lounging around the hotel, napping and visiting the Apple store (my external hard drive that I use to back up photos and video on my trips died on me).
While our first night in Vancouver was lovely, it was not without drama.  You know those mystery games people play, like Clue?  Well, turns out I got a chance to play a version of that myself.  About an hour after dinner, Walter and I were in the living room of our suite.   He was in a bathrobe listening to music on his headphones, I was, as always, on my computer checking emails and getting some work done.  Periodically, Walter would grab his carry-on bag that he had next to him and start feverishly looking for something in the bag.  Apparently not finding whatever he was looking for, he'd make some kind of grunting noise to denote his frustration – all the while listening to his music while never removing his noise-cancelling headphones.  This went on for about 30 minutes.  Eventually, I got his attention and asked him what it was he was looking for.  He mumbled something incoherent, and proceeded to rummage through his bag for what felt like the 30th time.   I went back to my computer, and a few minutes later I hear "STINKING PEANUTS".   Thanks to the noise-cancelling headphones, this Tourette's like pronouncement was of such  volume that I'm fairly certain that most of Vancouver heard it.  I asked him again what the issue was, and he proceeded to have what I now refer to as the Great Peanut Meltdown of 2011.   "I'M TOO STUPID TO KEEP UP WITH A DAMN BAG OF PEANUTS"  he declared.   Now, it has been 10 years that we've been together and I know his moods really well.  I've seen them all.  I know when he's tired, I know when he's agitated, I know when he's had too much to drink.  But this was different.  He was off – no question about that – and the whole peanut thing was just coming out of left field.  After a few minutes of interrogation, I ascertained that he had stored away a bag of peanuts from the plane, wanted to eat them, couldn't find them and this, for some inexplicable reason had brought about quite the nutty.   I pointed out to him that there was a perfectly good bag of peanuts in the mini-bar, but with arms flailing like a demented Endora from Bewitched, he repeatedly rebuffed the idea.  He wanted his coveted Alaska Airlines peanuts, because – well, you know – Alaska Airlines is really known for their peanuts.  People travel from all over the world to experience the epicurean delight that is Alaska Airlines peanuts.
He then marched out to the patio for a few minutes, returned to the room and proceeded to dump his carry on bag all over the floor.  Not merely turning it over – no.  He lifted it to the level of his head and turned it upside down, so that his laptop, along with everything else in the bag, crashed to the floor.   And by everything else I mean his medicine, his native American books that he likes to read, and assorted turn down chocolates from various hotels (there were about a dozen of them) – all this in a large pile on the floor.   After going rifling through the pile, the elusive peanuts still missing, he retired to the bathroom – where he flushed the toilet about 10 times for no apparent reason before going to bed.   I swear on all things good and holy I'm not exaggerating one word of this.
So, I finish what I was working on and go to bed, figuring he'd be in a better mood in the morning and perhaps more capable of an actual conversation than the monosyllabic grunting about peanuts that I'd heard the night before.   I woke up about 30 minutes before him the next day and proceeded to the patio to have a cigarette when I noticed what appeared to blood all over the patio.  I'm not talking about a few drops – it looked like a hooker had been shanked.  The only thing missing was the body outline in chalk.   I walk back inside and being looking through the pile of stuff dumped on the floor the night prior.  Among the pile were the empty wrappers of the turndown chocolates (apparently part of the meltdown involved an attempted chocolate overdose) and a bottle of muscle relaxers his Dr. had prescribed some months ago to deal with a worsening neck condition.   That's when I solved the mystery.  He had taken a muscle relaxer on the plane coming into Vancouver, had a few glasses of wine with dinner and bam – he turns into Dr. Jekyll and Mr. Peanut.    So, the answer to the mystery was Sacagawea on the patio with a muscle relaxer.  Needless to say I tormented him mercilessly for this the entire day, randomly shoving the mini bar peanuts at him while yelling "STINKING PEANUTS" – which everyone should now do to him whenever they see him.
Of course, the next night – stone cold sober, he swears he sees a blue crown on top of the moon.  I told him it was the sun reflecting off the lunar ocean.  Sometimes it's like watching a train wreck in slow motion right before your eyes.   While life with Walter is never dull and he unquestionably has his eccentricities – His heart is 24k gold and my life would completely suck without him.  So would my blogs.
Next entry – On Board the Wonder
Category: Adventures by Disney, Disney Cruise Line