On August 8, 2011, The Disney Company released its third quarter earnings statement to the public.    I have done other posts about Disney earnings statements (2011 Second Quarter and fiscal year 2010 earnings), and again, I won't try to cover all of Disney's divisions but will focus on how Disney's earnings might affect theme park guests.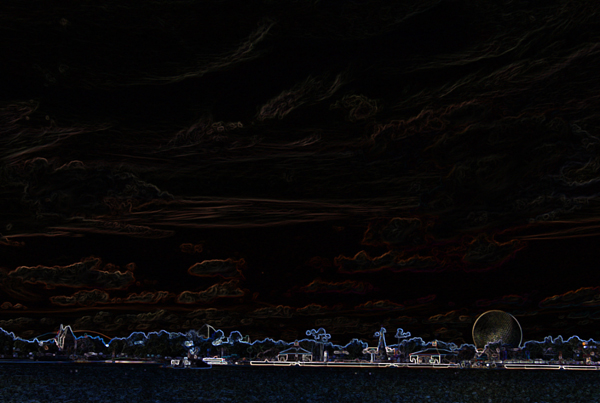 For the "parks and resorts" segment (which includes domestic and international parks, as well as Disney Cruise Line) revenues were up 12% and "operating income" (profit) was up 9% overall (as compared to the same quarter in 2010).   Some of this relates to the timing of the Easter holiday.  But, as Disney explained in the earnings statement: "Revenue at our domestic operations reflected an 8% increase due to higher average guest spending, a 4% increase from higher passenger cruise ship days due to the first full quarter of operations from our new cruise ship, the Disney Dream, and a 1% increase due to higher attendance. Higher guest spending was primarily due to higher average ticket prices and daily hotel room rates and increased spending on food, beverage and merchandise."  In short, guests are coming to, staying, and spending money at Disneyland, Walt Disney World and Disney Cruise Line.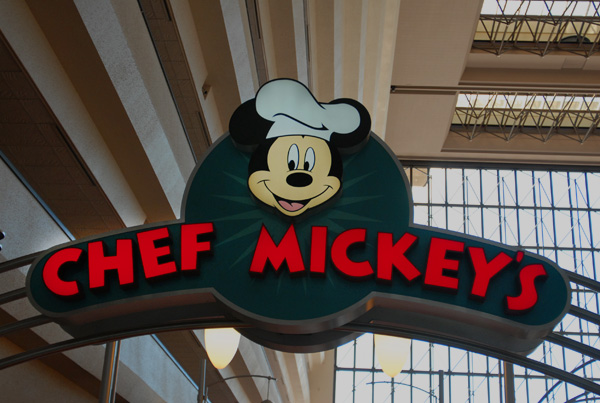 Domestic park attendance was up 2% while per capita spending increased 8%.  Hotel occupancy (which includes Disney Vacation Club rentals) is at 81%, down a percent from the quarter in 2010.  But the average "per room guest spending" (hotel, food, beverage and merchandise purchased at the hotel) rate for Q3 was $262 (up significantly from $230 in 2010).  Disney is quite content to trade lower occupancy for higher guest spending.
While revenue and profit is certainly higher in 2011 as compared to 2010, comparisons to the prior year can be somewhat misleading because, as I said in a prior post about 2010 earnings, 2010 was pretty flat:
2010 revenue for theme parks was all but flat; compared to 2009, revenue increased 1 percent.  2009, however, wasn't exactly a stellar year for Disney (or many other companies) as revenues were down 7 percent over 2008 (understand, however, that FY 2008 "delivered record domestic theme park attendance"). Operating income was even worse.  2010 operating income was down 7 percent from FY 2009 which was itself down 25% from FY 2008.
Putting it into a historical perspective, 2011 revenue for parks and resorts for the first three quarters is slightly greater than it was in 2008.  While operating income is lower (than 2008), that likely reflects Disney's significant capital expenditures for (among others) the construction of the Dream, Fantasy, California Adventure, Fantasyland expansion and costs for the Shanghai park.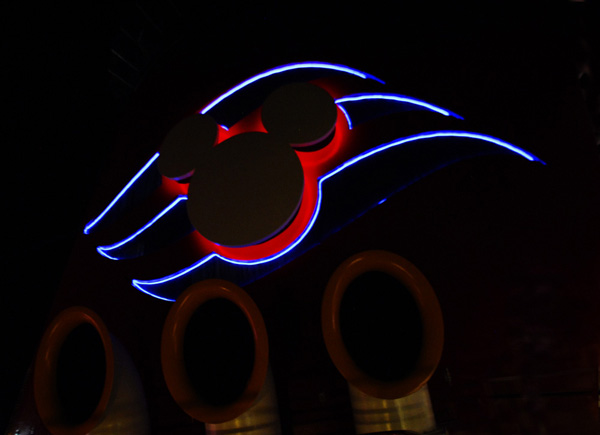 Disney CEO Bob Iger and CFO Jay Rasulo held an "earnings conference call" when the third quarter earnings were announced.  Their responses to investor questions revealed several interesting facts.  Remember that in the corporate world increasing revenue is the goal though Iger, in particularly, was very careful to emphasize the role capital expenditures play in increasing guest satisfaction.  Not surprisingly, with the revenue up at parks and resorts, Iger and Rasulo made it clear Disney had no present intention of reintroducing the kind of discounts seen in late 2008 and in 2009.  But when asked what they would do if the economy weakened, Rasulo explained,
"Would we reconsider promotion strategy? Yes, at some point we might. We will take a look at what impact a weakening economy has on us. As I mentioned at the beginning of my comments, so far, over the last few days, we really haven't seen that much of a change. Now, we are currently selling basically a shoulder period, mostly, which is the fall, where there is some discounting anyway. We will take a look at holiday bookings as the year progresses. It's way too early to predict whether we would be discounting or not. But my gut is, based on the trends that we've seen this past year, that it's not something I think we will necessarily have to do quickly.
Several questions focused on capital investment in theme parks, not surprising since fiscal years 2011 and 2012 will be "peak years" for capital projects.  Iger explained that the "redesign" of California Adventure was a "must, to not only increase length of stay and attract new visitors, but to correct a justified perception problem that the price to value relationship for this park was not what it needed to be."  California Adventure was, he later said, a "miss, creatively" and the redesign will let Disney price park tickets more "aggressively" even in slower periods.
One of the more intriguing statements Iger made concerned international expansion.   One question asked why Disney was buying out its partner in India's largest film company.  After Iger explained that Disney viewed the return on this investment very favorably, Iger said gratuitously added that Disney would continue to "deploy capital" to take advantage of growth in international markets, citing, as one example, Shanghai Disneyland.  In the next sentence, Iger said: "India clearly is another example of a high-growth market that we think investing in, at least in today's world, is a smart move."
The statement is too vague to read too much into it but the direct comparison between Shanghai Disneyland and investing in India is yet another tantalizing hint about theme park expansion.  Building a Disney theme park in India isn't new.  There has long been internet speculation about it but Iger's comment will certainly promote further speculation for several more years.  Given the capital expenditures currently under way, however, it would be surprising if Disney committed to this expansion before 2013.
Category: Disney Cruise Line, Disney World, Disneyland, News