Recently, more than 75 stars of reality television shows such as "Survivor", "Amazing Race", "The Bachelor", "Big Brother", and more, turned out at Give Kids The World Village to participate in the Hearts of Reality event.  This was a 3-day "Survivor Weekend" that raised over $10,000 for GKTW Village.  Russell Hantz of CBS' "Survivor" is a big supporter of GKTW, and said in a previous interview, "No matter how famous I get or how many shows I do, I will always go back to GKTW if I am lucky enough for them to invite me."  The "Survivor villain" was true to his word and on hand for this event.  Continue after the break for more photos and details of the special fundraiser weekend.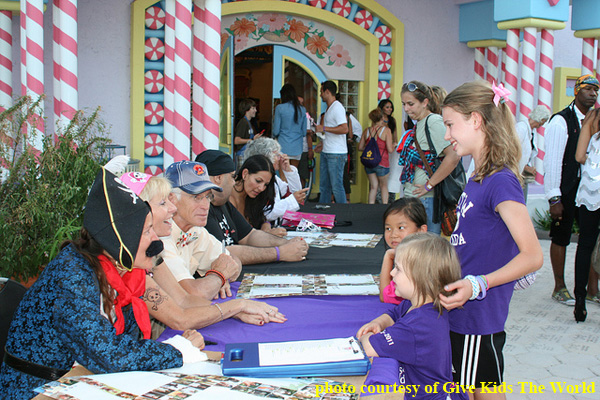 Image: Reality TV stars sign autographs for WISH families at GKTW
The event was held in Celebration, FL and featured a sidewalk sale, treasure hunt, autograph signing and party at Celebration Town Tavern.  All funds raised from the autograph signing and party were donated directly to GKTW.  The reality stars also took time to visit the Village, tour the new Gallery of Hope, sign autographs, and have dinner with the families in the Gingerbread House.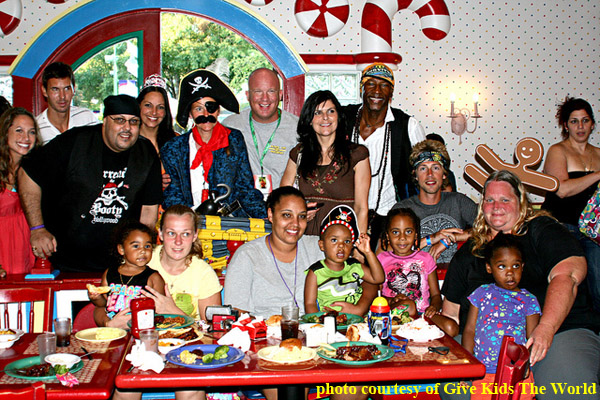 Following dinner, the Reality TV Stars became part of the evening entertainment and participated in the Pirates and Princesses Party in the "Park of Dreams" water park complete with 80-foot Pirate Ship Serendipity.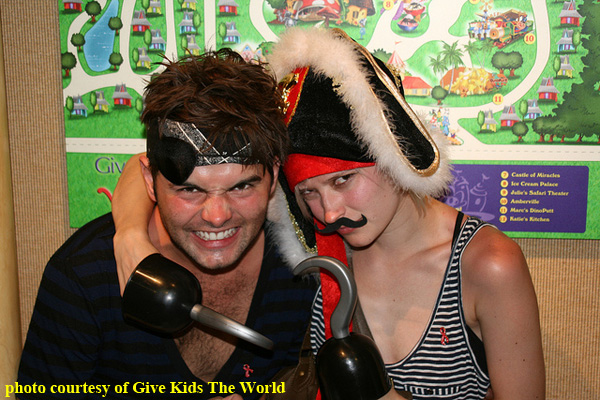 Image: "Survivor's" Todd Herzog and Courtney Yates prepare for Pirate and Princess Party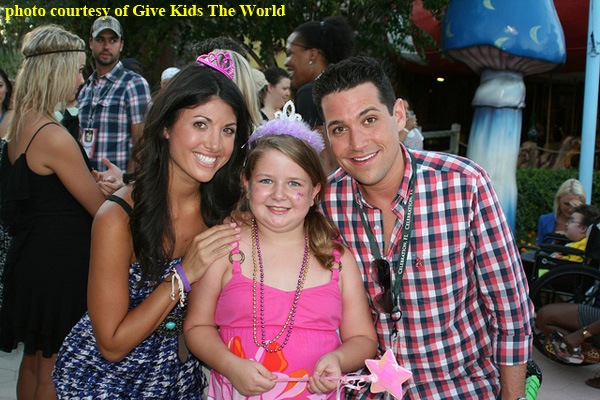 Image: Marissa May from "The Bachelor" and "Amazing Race" winner Jordan Pious pose with a Wish child at GKTW
Image: "All My Children" star Trent Garrett poses with a Wish child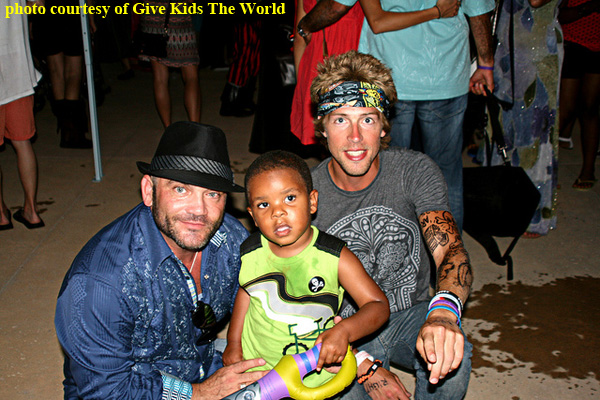 Image: "Survivor's" Russell Hantz and Eric Reichenbach with a Wish child
Image: (L-R) Jordan Pious, Orlando Magic Forward Ryan Anderson, "The Bachelor's" Gia Allemand, and Russell Hantz with a Wish child
GKTW's Colette Krahenbuhl said, "We are so appreciative that these stars are using their fame to help us raise awareness for GKTW."  She added, "we rely fully on the donations that we receive in order to provide cost-free vacations to children with life-threatening illnesses and their families."  Congratulations to all the Reality TV stars who donated their time and energy to this wonderful cause, and most of all, congratulations to the families at GKTW who were there to enjoy it.
If you'd like to learn more about an effort in the Disney fan community to raise money for Give Kids The World, please visit the website for the Power of 10: Give Kids The World $1,000,000 Challenge. 
Category: Disney World