"Hello, what have we here?"  Actor Billy Dee Williams is best known for the iconic role of Lando Calrissian in the original Star Wars trilogy.  Friday, August 19, he's appearing at the Disney's D23 Expo in conjunction with the debut of the newly re-imagined Star Tours – The Adventures Continue.  However, before Williams portrayed the gambling scoundrel Lando Calrissian, he trained as a painter and musician.  His artwork hangs in the National Portrait Gallery of the Smithsonian Institution in Washington DC; he's recorded a jazz album as well.  Billy Dee Williams combined his passions for art and music to create an exclusive work of art debuting at the D23 Expo. 
Update 8/11/11: We just received word from Disney's D23 that Billy Dee William's artwork will not be finished in time for the Expo.  However, Billy Dee Williams will still be appearing at the event to sign autographs and meet guests.
Continue after the break for details from a recent conference call where Billy Dee Williams discussed Star Wars, art, music, and his love of Disney.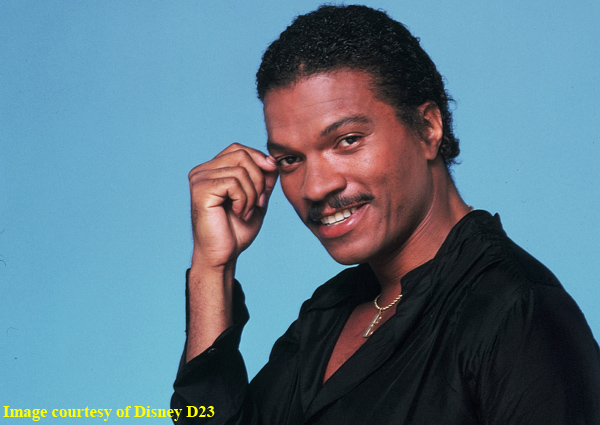 During the conversation, Williams revealed his whole life revolved around the arts.  He broke into show business on Broadway in 1945 (at 6½ years old), and graduated from a performing arts high school in New York City.  Next, he spent 2 years on scholarship at the National Academy of Fine Arts and Design, and, in his late teens, Billy Dee Williams was nominated for a Guggenheim Fellowship as one who demonstrated exceptional ability in the creative arts.  When asked how he characterized himself as an artist he replied, "I'm an eclectic person with eclectic interests."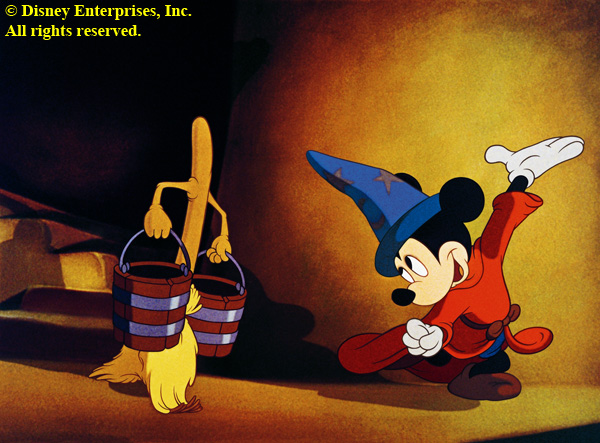 Those eclectic interests include Disney, Williams is a self-described lifelong Disney fan whose favorite Disney memory is Walt Disney's classic film "Fantasia."  Williams also admired Walt Disney's collaboration with the surrealist painter Salvador Dali that resulted in the short film "Destino" (recently released on the Fantasia/Fantasia 2000 Blu-Ray set).  These loves and memories are a natural fit for Williams given his interest in Disney, art, and music.  When Disney invited Billy Dee Williams to appear at the D23 Expo, he visited the Walt Disney Archives.  Once surrounded by all the Disney art he was inspired to create a painting of his own specifically for the event.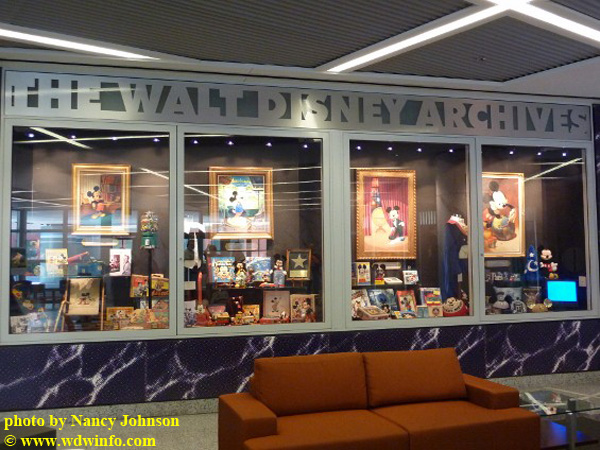 The acrylic and pencil painting for the D23 Expo is a simple, fun, piece with Mickey and the rest of the Fab 5 gang performing as jazz musicians.  Of course, Billy Dee Williams himself is right in the middle of the scene.  Minnie Mouse is singing, and Williams imagines the group is performing the jazz standard "Take Five."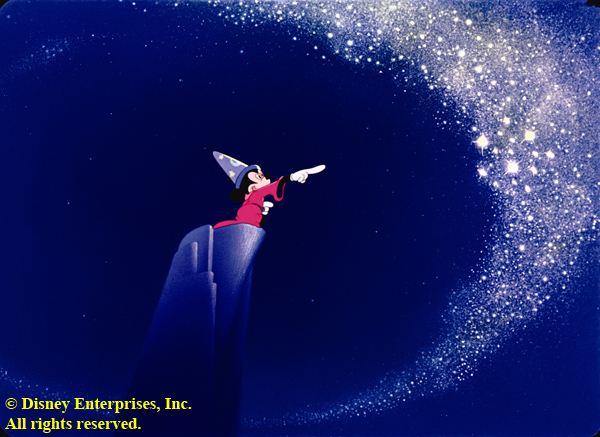 Billy Dee Williams added that Mickey Mouse has always been his favorite character, and he relates the most to Mickey, in part, because "he's an Oreo", Williams exclaimed.  Williams added,  Mickey Mouse doesn't appeal to just black or white, but to everybody, and Williams sees himself in that same way – as a "rainbow."  When asked specifically if Williams enjoys the Disney theme parks in addition to the animated films, he quickly said "yes, I'm amazed by all of it."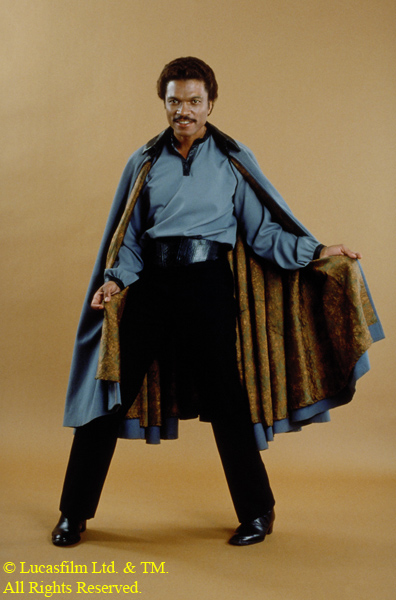 Of course, a conversation with Billy Dee Williams would not be complete without a few questions about his role as Lando Calrissian in the Star Wars saga.  Regarding how he reacted to first receiving the role for "Episode V: The Empire Strikes Back", he said "I was excited about it, especially when I saw that cape.  That was a real swashbuckling kind of role.  I thought that would be a lot of fun to work with."  Williams explained he had input into the direction of the character, and wanted to make Lando into a charming, roguish type of individual.  Billy Dee Williams did not have to dig too deep to find his inspiration.  "Lando Calrissian is me," explained Williams, "I think I'm a rather charming kind of a guy."  Even though I was on the other end of the telephone, I could almost see him winking as he said, "plus, I was pretty handsome in those days."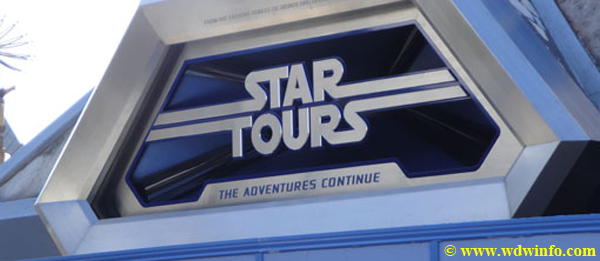 Billy Dee Williams said he was looking forward to his visit to the D23 Expo, meeting with the fans, and finally getting a chance to ride the re-designed Star Tours attraction in Disneyland.  He will appear at the Coolwaters Production booth #405 in the Collector's Forum from 11:00 am – 1:00 pm on Friday, August 19.  Billy Dee Williams will sign autographs and pose for photos (for an additional fee).  Guests may bring items from home to be signed or choose an 8×10 photo provided at the booth.  The limited edition poster created by Billy Dee Williams will also be available for sale at the Expo for $95.95 including his autograph.
I want to thank Disney's D23 for the opportunity to speak with Billy Dee Williams, and hope to get a chance to meet him in person at the Expo. 
Category: Disney World, Disneyland