I was recently invited by Sea World to attend this fun family evening at Sea World in Orlando. The day we went was rainy but there were still a lot of people streaming in late in the day for this event. Summer Nights happens nightly until August 14, 2011. They do offer special tickets to attend this event. Everything in the park is included with this admission ticket.  They also offer a special ticket that includes dining.  The park is open nightly until 10 PM.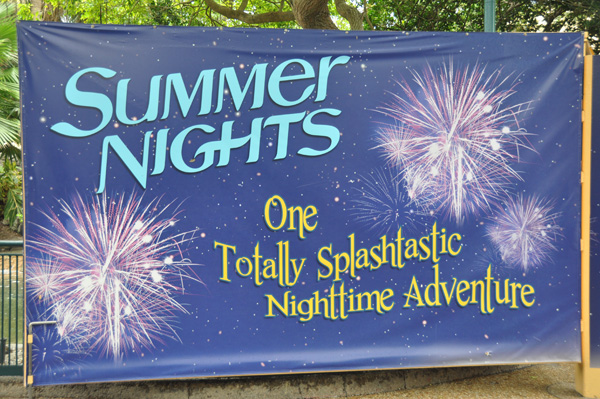 There are plenty of attractions and shows to enjoy at Sea World. I was especially excited to see the One Ocean Show at Shamu Stadium.  I had chills watching these beautiful creatures performing.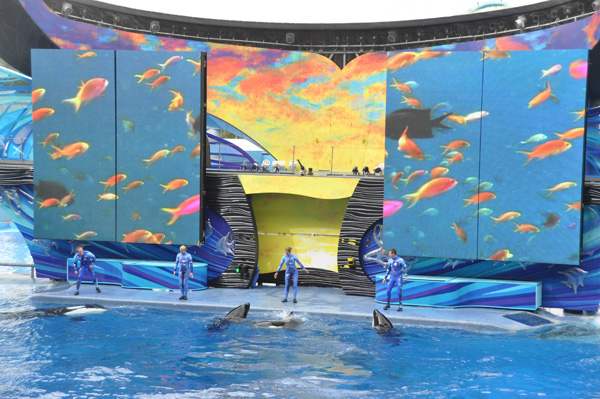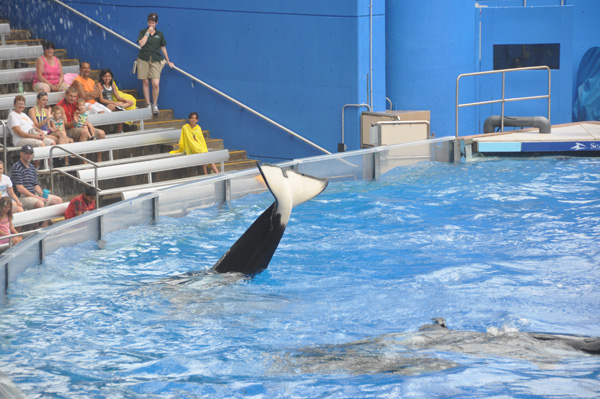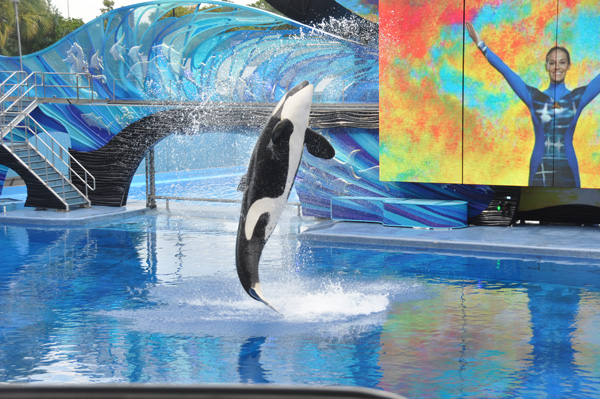 Later in the evening they perform Shamu Rocks.  It is a great high energy show that you shouldn't miss.  There is also have a special Clyde and Seamore show; these are the performing Sea Lions.  Get there early for the best seats and enjoy the Mime that works the crowd.
After 6 pm be sure to take a stroll through Summer Nights Central, the party area for the evening. This is along the walkway that leads to Bayside Stadium.  They will be offering beer, wine, frozen drinks for sale.  They had a live band playing the night we were there but most nights they have a DJ playing dance music for the entire family.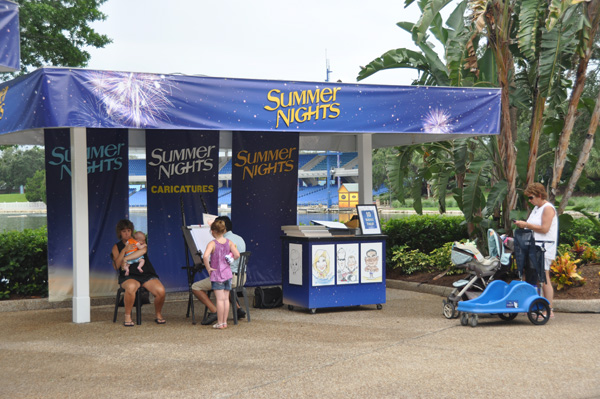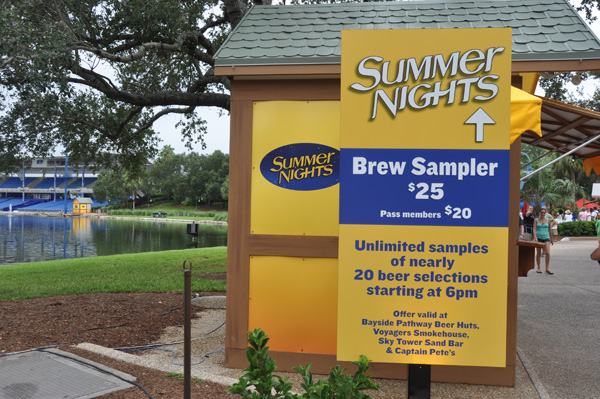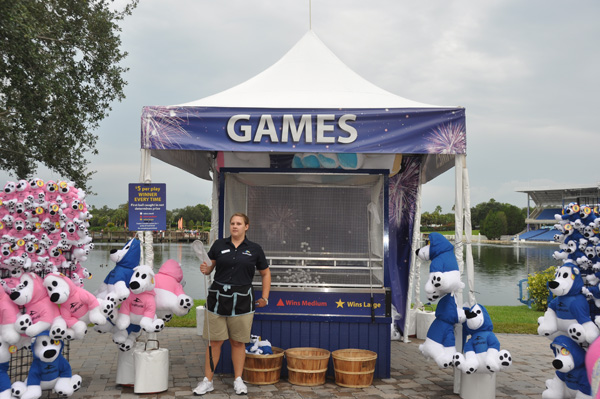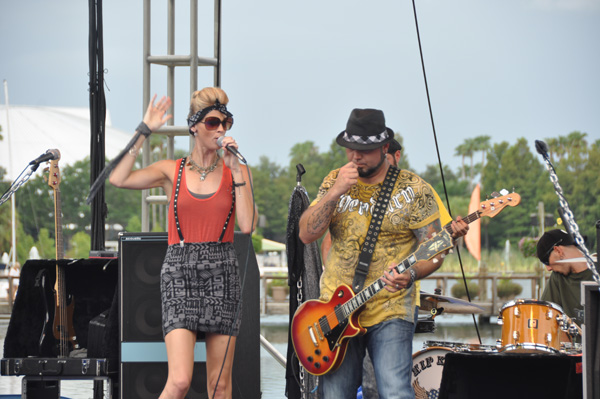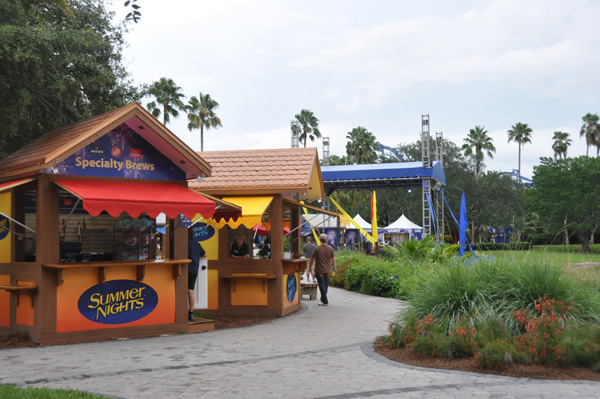 They end the evening with a fireworks and fountain show along the lake.  You can watch from your comfy seat in Bayside Stadium or anywhere along the water.  We had a great time and will be back again before this event ends.
We also talked about the event
.  If you visited Summer Nights let us know what you thought.
Category: Sea World