In less than one month, the curtain will rise on the second D23 Expo – an official fan convention sponsored by the Walt Disney Company celebrating all things Disney – from theme parks, to films, music, books and television.  August 19-21, the most fervent of Disney fans will descend upon the Anaheim Convention Center for a glimpse behind the curtain of the World of Disney.  Information about this year's Expo agenda has trickled out, and you can click here to read all of Disney's official press releases on the DISboards.  Continue after the break for more details on the Expo's schedule, and things I'm particularly looking forward to seeing.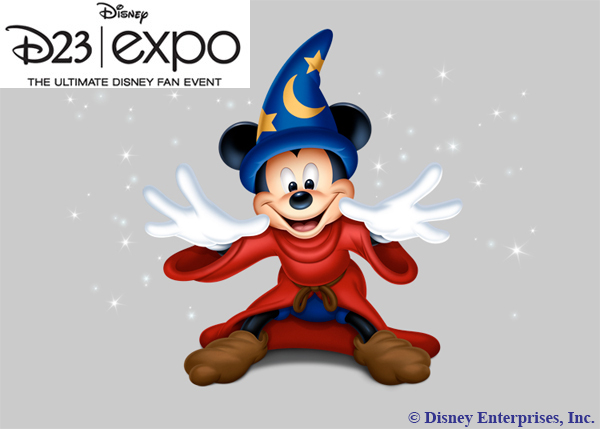 For those fans attending the D23 Expo, there will be Walt Disney Imagineers, Disney Legends, Theme Park and Studio Executives, and Movie Stars aplenty.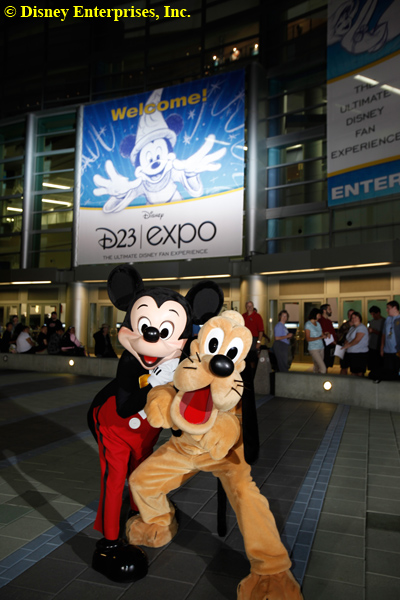 Image: Mickey Mouse and Pluto welcome fans to the 2009 D23 Expo in Anaheim
Inside the convention hall, an extensive show floor will be erected for the duration of the Expo.  This is where you can find exhibits from all segments of the Walt Disney Company including Disney Parks & Resorts, Walt Disney Studios, Disney Channel, Radio Disney, and Disney Consumer Products just to name a few.  Personally, I'm most excited for the "Treasures of the Walt Disney Archives."  I've yet to pilgrimage to the Disney Archives (although, I'm not sure they would let this crazy fan in once I arrived); therefore, I need to make do with this display.  However, I don't think I'm "just" making do; Disney plans a massive 12,000 sq ft exhibit of artifacts including: a 23-foot model of the Pirates of the Caribbean's Black Pearl, Walt Disney's limousine, and other props, costumes, concepts drawings, etc. from numerous Disney films, theme parks, etc.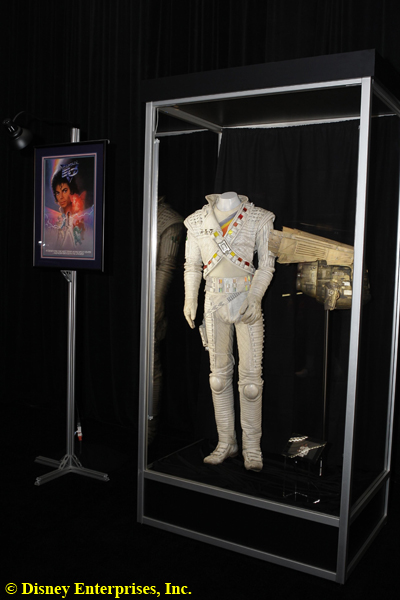 Image: Michael Jackson's Captain EO costume from 2009 Walt Disney Archives display
In addition to show floor displays, there will be presentations in the 4,000 seat arena, as well as smaller panels and discussions.  Friday, August 19th has two presentations I'm particularly excited about.  First, the Disney Legends Induction Ceremony will take place where a dozen celebrities including: Muppets Creator Jim Henson (posthumous honor), ABC Television's Regis Philbin, and Disney Princess voices Jodi Benson (Ariel), Paige O'Hara (Belle), and Anika Noni Rose (Tiana) to name a few, will receive the Disney Company's highest honor.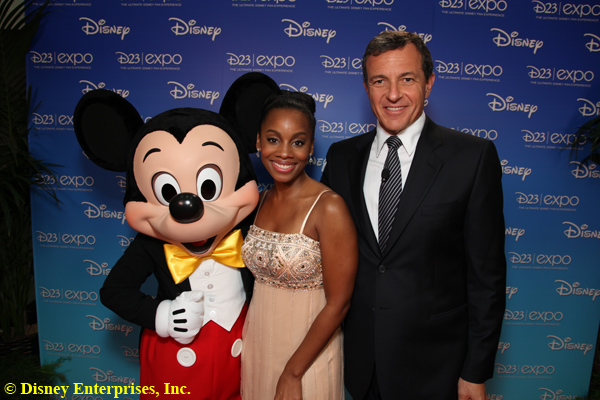 Image: (L-R) Mickey Mouse, Anika Noni Rose, and Bob Iger from the 2009 D23 Expo
Later that afternoon, Tom Staggs, Chairman Walt Disney Parks and Resorts, will give an arena presentation on what's new and what's coming for the theme parks.  D23's press release teased that this Parks and Resorts presentation (along with the show floor pavilion) will lead guests through a "Carousel of Projects" including: Disney's Aulani Resort and Spa in Hawaii, Disney Cruise Line's new ships the Dream and Fantasy, expansion of Fantasyland at Walt Disney World's Magic Kingdom, and the addition of Cars Land at Disney California Adventure.  However, the thing most Disney fans are waiting for are those surprise "bombshell" announcements that make our collective jaws drop.  What will that next big announcement include?  Could it be…
We'll just have to wait and see, but, personally, I want to hear the announcement of a whole new Lucasfilm Ltd. themed land with Star Wars and Indiana Jones attractions for Disney's Hollywood Studios.  Heck, I'd even take an attraction from Willow, if that's what it took.  Anyone listening?  Anyone?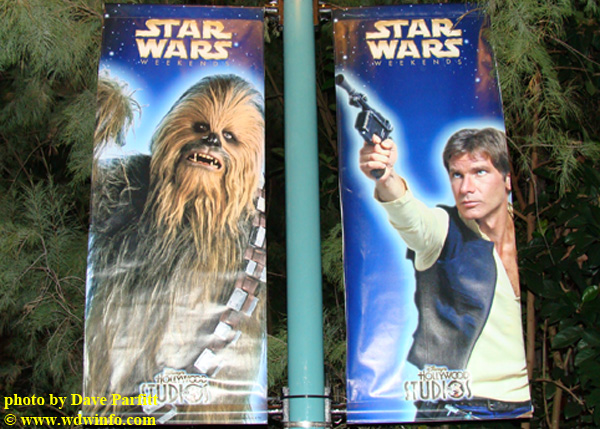 Even though I'm most interested in announcements regarding the Disney Parks, travel and destinations, the Walt Disney Studios will have a significant presence at the D23 Expo, and there should be lots of Hollywood stars in attendance to help promote upcoming Disney films as well as announce future projects.  At the 2009 event, Johnny Depp made a surprise appearance dressed in full Captain Jack Sparrow regalia to announce Pirates of the Caribbean: On Stranger Tides.  The Muppets paddled out on stage in a replica of the Disneyland Mark Twain riverboat to reveal their self-titled film coming out November 23, 2011.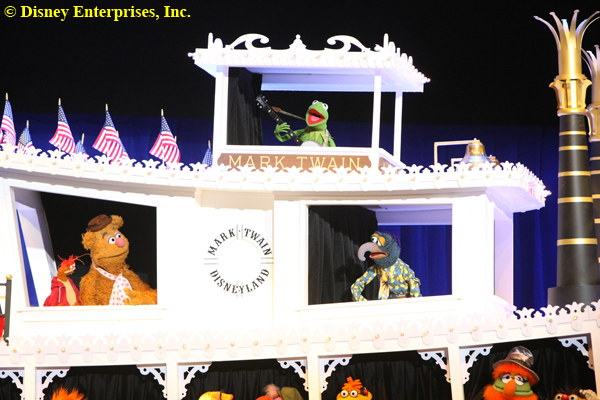 So what can we expect from the Walt Disney Studios at this year's D23 Expo?  At minimum, there will be sneak peaks of already announced films such as: "The Muppets", "John Carter" (March 9, 2012), "The Avenger's" (May 4, 2012), and Disney•Pixar's "Brave" (June 22, 2012).  At this point, we haven't heard what Disney's releasing for the 2012 holiday season, and the only film announced for 2013 is Disney•Pixar's "Monsters University" the sequel to "Monsters, Inc."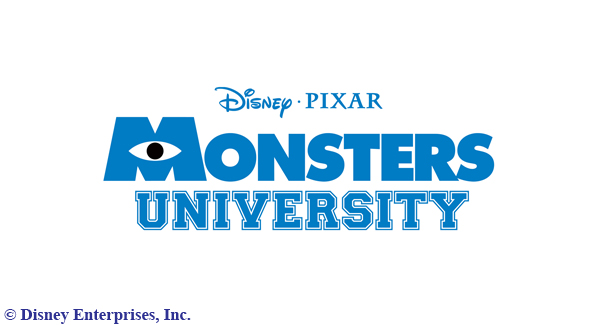 Potentially, there are many announcements and surprises that could come from Disney films in various stages of development such as: Guillermo del Toro's "The Haunted Mansion", Jon Favreau's "Magic Kingdom", a movie based on Disneyland's Matterhorn Bobsleds called "The Hill" , not to mentioned a rumored sequel to "Tron: Legacy" (i.e., Tron 3), and a speculated fifth Pirates of the Caribbean film.  Furthermore, Depp has been linked to a number of Disney films such as  "The Lone Ranger", "Night Stalker", and a Paul Revere period piece.  So there are many opportunities for Disney Fan Favorite Johnny Depp to reprise his 2009 D23 Expo on-stage appearance.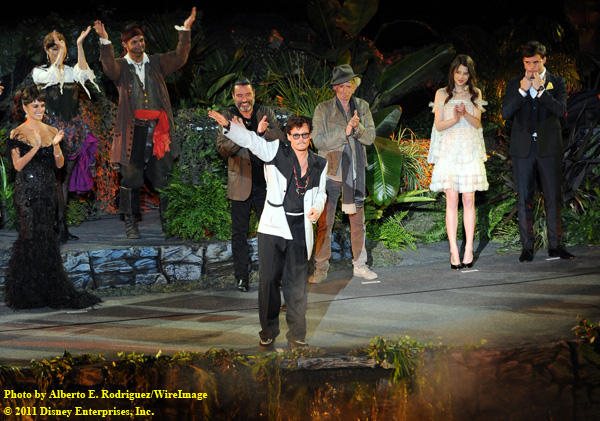 Image: Actor Johnny Depp onstage at the Disneyland world premiere of "Pirates Of The Caribbean: On Stranger Tides"
Aside from the grand arena presentations from Disney Destinations and Walt Disney Studios, I'm looking forward to the smaller, panel discussions and getting a chance to hear from present and past Walt Disney Imagineers.  D23 announced a Cars Land session led by Disney•Pixar's John Lasseter with a panel of Imagineers and Pixar creative talent.  In addition, Disney Imagineering Legend Marty Sklar will bring his affectionately-termed "liars club" (so called because no one's alive to discount them) of fellow Imagineering legends to the floor including Alice Davis, Orlando Ferrante, Bob Gurr, and Don Iwerks.  These legends will also be joined by current Walt Disney Imagineer Kim Irvine , art director for Disneyland.  Kim is the recipient of the Themed Entertainment Association "Buzz Price" Lifetime Achievement Award, and daughter of another Disney Imagineering Legend – Leota Toombs (aka, Madame Leota).  These Imagineers will be full of stories regarding the creation of the parks.
So there will be lots to see, lots to do, and lots of news coming from Anaheim for the D23 Expo, and the DIS Unplugged will be there to cover it all.  Tickets are still available, and you can click here to purchase.  Are you planning on going?  If so, what are you most looking forward to seeing?  What announcements are you hoping to hear from Disney?  Please share your thoughts in the comments below. 
Category: Adventures by Disney, Disney Cruise Line, Disney World, Disneyland