For the July 15th midnight premiere of Harry Potter and the Deathly Hallows: Part 2, the AMC Lowes Universal Cineplex movie theater at Universal Orlando CityWalk devoted all 20 screens to screening the film.  However, Universal had another surprise up their sleeve for those devoted fans who lined up to get the very first glimpse of the newest and last Harry Potter movie.  Immediately after the film, guests were told they would have exclusive, complimentary access to the Wizarding World of Harry Potter at Islands of Adventure from 3am-5am.  Watch Universal Orlando's video below to see and hear the shrieks and screams as fans found out about the once in a lifetime opportunity.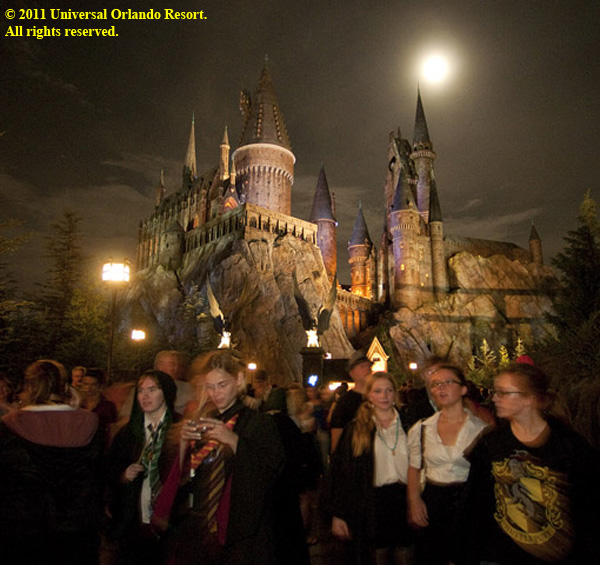 Approximately 3,000 guests visited the Wizarding World of Harry Potter to soak in the atmosphere, drink Butterbeer, enjoy the shows and wand experience, and ride Flight of the Hippogriff.  I have to commend Universal Orlando for creating this one-of-a-kind experience that I'm sure those in attendance will never forget.
Continue for more photos of the event provided by Universal Orlando Resort.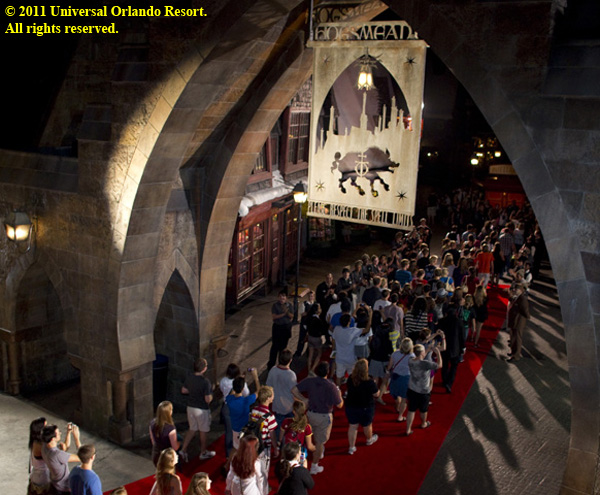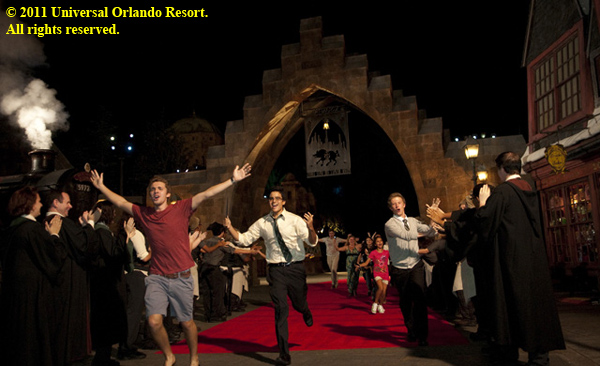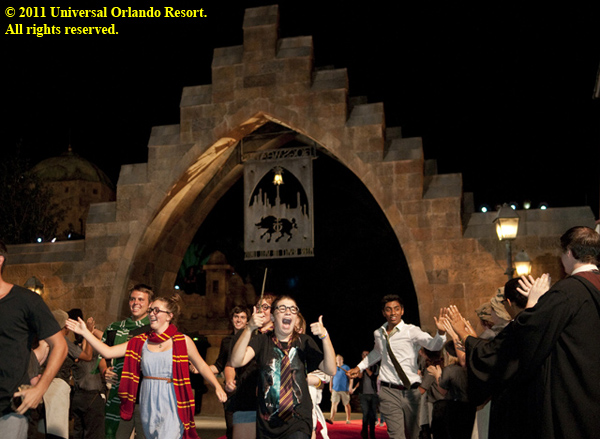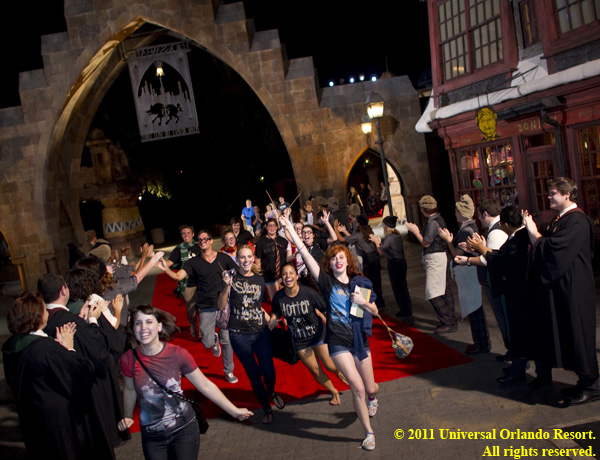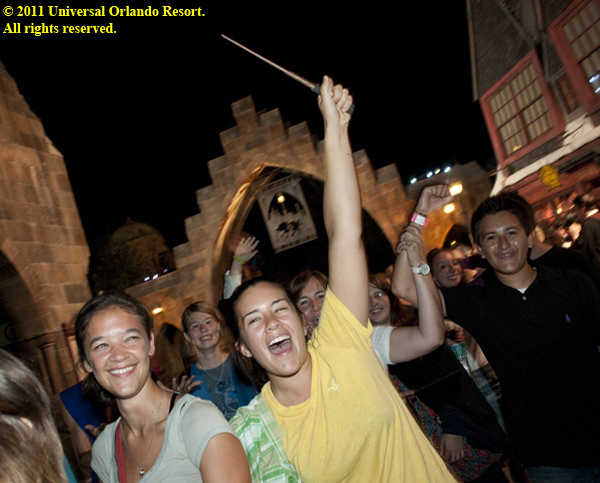 So what do you think of this promotion?  Were you one of the lucky fans who were able to experience this surprise access?  We'd love to know your impressions of the evening.  Please leave your thoughts in the comments below.
Category: Universal / Sea World, Universal Orlando