Recently, the Disneyland Resort in California opened 3 new attractions, including the highly anticipated The Little Mermaid: Ariel's Undersea Adventure at Disney California Adventure.  Disneyland Correspondent Wayne Toigo described this ride as "one of the most delightful attractions to come to the park", and well worth the wait.  Continue after the break for the DIS Unplugged's exclusive interview with the voice of Ariel herself – Jodi Benson.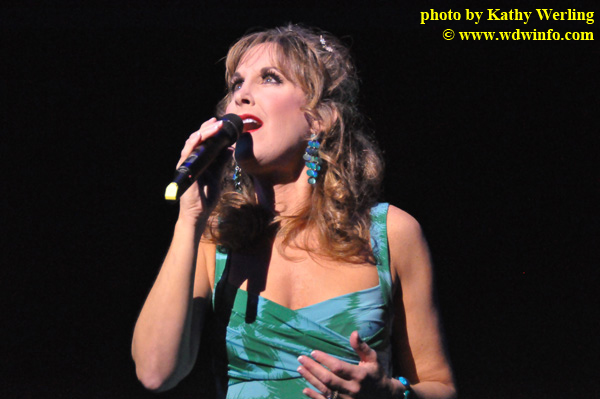 1. Click here

to listen to the complete interview with Jodi Benson.
As the voice of Ariel, of course, Jodi Benson was on hand for the Grand Opening of the new attraction.  She performed "Part of your World" as well as a medley of other songs from the film.  While she admitted her opinion is a little biased, she summed up her impression of the new ride with one word, "overwhelmed."  Jodi was captured and captivated by all the sights and sounds of the ride.  Valarie Sukovaty of the DisneyParks blog shared a short video of Jodi riding the attraction with Pat Carroll who voiced Ursula in the original film, and you get a sense of their excitement for the ride.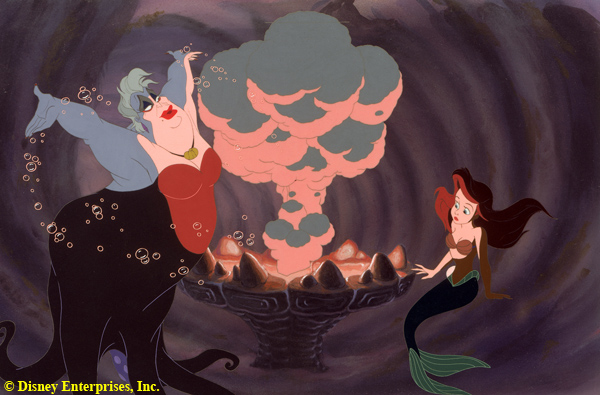 Jodi said over the course of the weekend she rode approximately 10 times with her family.  Her favorite part was watching everyone else experience the attraction.  That is one of the things she is most thankful for with her experience with "The Little Mermaid…"
I get to be a part of something that brings a smile and brings some joy to people, and I also get to watch them experience it.  That's just – the icing.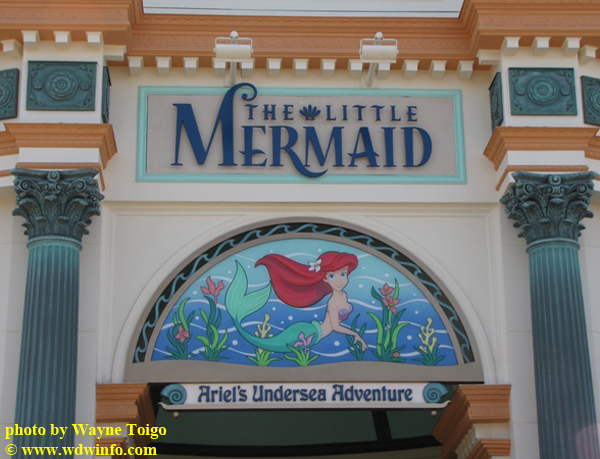 The grand opening celebration reunited Jodi with Academy Award winning composer Alan Menken – who wrote the music for the film – as well as Pat Carroll who voiced Ariel's on-screen nemesis Ursula.  Jodi enjoyed getting together with her "Little Mermaid" colleagues.  "It was like an old homecoming week," she said and then speculated how Howard Ashman (Academy Award winning lyricist for "The Little Mermaid") would have reacted to the ceremony.
Oh, he'd roll his eyes.  He'd be laughing right now at all this big hoopla and this production, but deep down inside he'd be jumping on that clamshell getting ready to go on the ride.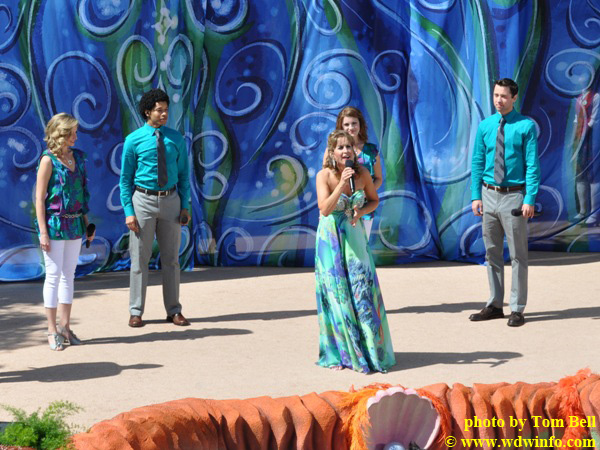 I asked Jodi why "The Little Mermaid" maintained its appeal over the years.  She attributed much of the success to Howard Ashman's clever lyrics and Alan Menken's music.  That combination gave it a contemporary adult appeal while the classic fairy tale pulled in the kids.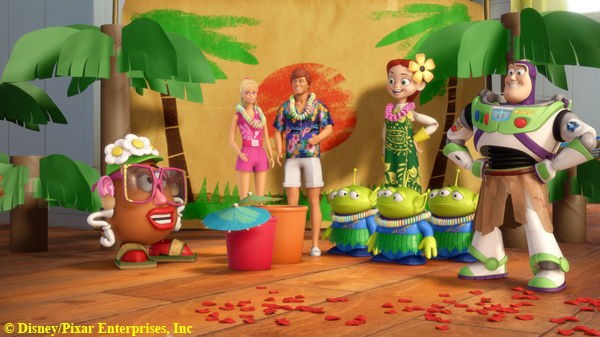 In addition to Ariel, Jodi Benson also voices the character Barbie from Disney/Pixar's Toy Story 2 & 3.  Barbie stars with Ken in the Pixar short "Hawaiian Vacation" released with Disney/Pixar's newest film Cars 2.  Jodi said Pixar was a little surprised by the popularity of Ken and Barbie from Toy Story 3, and wanted to develop a short featuring the couple.
On DIS Unplugged Podcast Cruise 2.0, Jodi mentioned she did not work directly with Michael Keaton (voice of Ken) for Toy Story 3, and it was no different for "Hawaiian Vacation."  In fact, for this Toy Story short, Jodi recorded the voice in Atlanta over the telephone.  Even for Toy Story 2 & 3 Jodi worked alone in Los Angeles to record the voice of Barbie, and would have loved to have the chance to work together with her co-stars to tap into that energy and create something magical.  Although she went on to say that Toy Story 3 was a successful none-the-less, winning the 2010 Academy Award for Best Animated Feature.  And what was Jodi's memory of that night?
I was stranded in a hotel, on Myrtle Beach, watching the Oscars, by myself, with no food – the restaurant was shut down, crying.  I was talking to my husband watching the show waiting for (the announcement), and then we win! And I can't believe I'm not there!  I'm not at the Oscars!  It was miserable.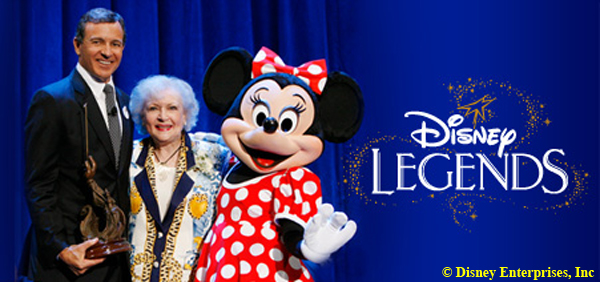 On June 16th, Disney announced Jodi Benson will be one of the honorees to receive the Disney Legends Award at a ceremony at the D23 Expo.  This is one of the highest honors the Walt Disney Company bestows, and she joins fellow Disney Legends such as her "Little Mermaid" colleagues Howard Ashman and Alan Menken as well as some of the biggest names in the entertainment industry including: Julie Andrews, Dick Van Dyke, Annette Funicello, Angela Lansbury, Robin Williams, Steve Martin, and Tim Rice just to name a few.  However her reaction to becoming an official Disney Legend was not what you might expect.  "I thought I was losing my job," she exclaimed.
There were some changeovers at the studio – shall we say, and I thought that when I got the call from the Studio, and they were so persistent in calling me 3x/day for 4 days in a row, I thought – I was losing my job.  And I thought, I can't believe this is happening, but maybe it's time… So we finally talk, and I have a pit in my stomach.  He tells me about Disney Legends and I don't say anything.  Because I was thinking they were going to fire me!
Once she eventually came around, Jodi was humbled and honored and still speechless – albeit for a very different reason.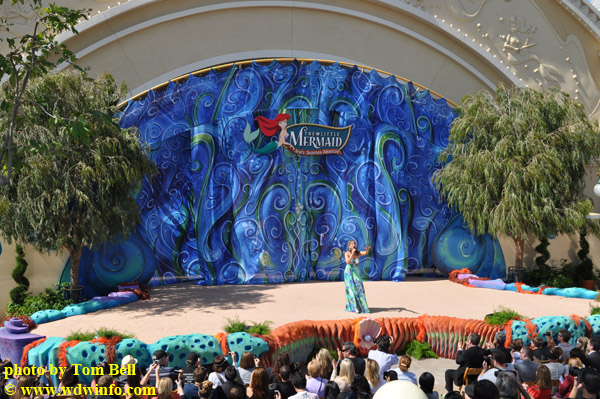 To wrap up our conversation, as our readers know, in January the DIS Unplugged launched a fundraiser to raise $1,000,000 for Give Kids The World.  We're calling it the Power of 10, because we're attempting to mobilize 10,000 people to ask 10 friends to donate $10 (hence $1M).  However, that's just one way we're raising money.  We've had a variety of online auctions, with the proceeds going to GKTW.  Jodi Benson has generously agreed to help out with our fundraiser, and autographed and donated a one-of-a-kind matted print of Ariel: The Little Mermaid embossed with "The Little Mermaid: Ariel's Undersea Adventure – Grand Opening 2011" at the bottom.  We are auctioning this print, you can place bids until Monday, July 18th, and 100% of the proceeds will go to Give Kids The World.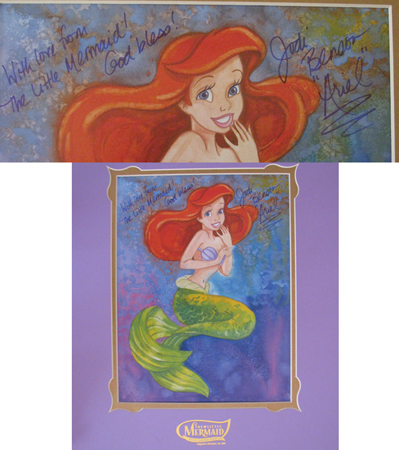 I want to thank Jodi Benson for taking the time to speak with us, and congratulate her again on the much deserved honor of becoming a Disney Legend. 
Category: Disney World, Disneyland