Are you ready to fly the Goofy way?  Well you're in luck. Goofy is now taking applications for student pilots.
Mulholland Madness, which opened in Paradise Pier with California Adventure in 2001, has reopened as Goofy's Sky School.  But are a fresh coat of paint and some new billboards enough to get this new attraction off the ground?  Read on to find out.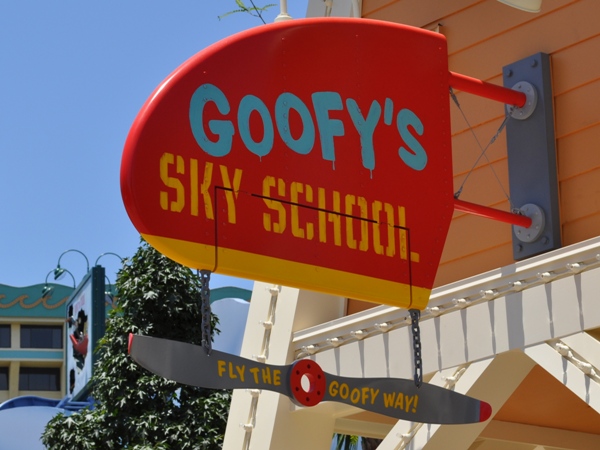 When California Adventure opened, it was evident that the budget for the park got slashed and Imagineers had to round out the park, especially the Paradise Pier area, with some off-the-shelf carnival rides.  Mulholland Madness was one of those rides.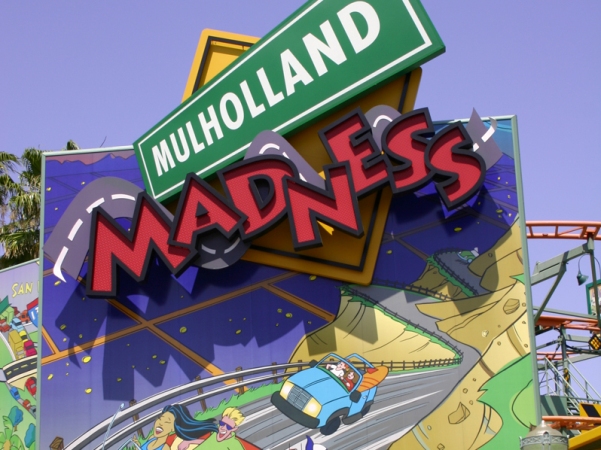 Fast forward to 2011…World of Color has brought life to Paradise Pier, Toy Story Midway Mania has become a guest favorite, the Sun Wheel is now Mickey's Fun Wheel, the Orange Stinger is now Silly Symphony Swings, the Maliboomer is no more…and now it's time for Mulholland Madness to get its Disney makeover.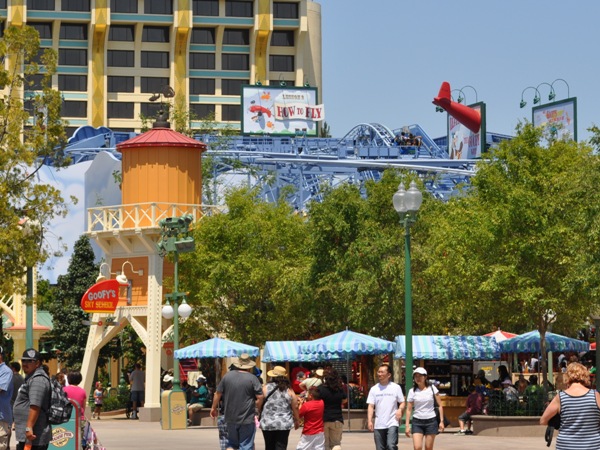 After several months of construction, Goofy's Sky School and the two rethemed restaurants of the Paradise Garden area opened quietly on July 1st, 2011.  The premise of the rethemed attraction is that Goofy has opened a flying school on his chicken ranch.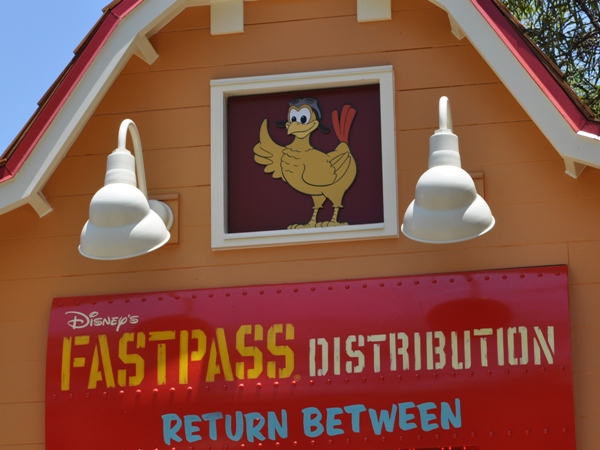 Guests take off in their "planes" and are given instructions via several billboards on how to fly.  The existing ride-vehicles have been repainted and a "propeller" has been added.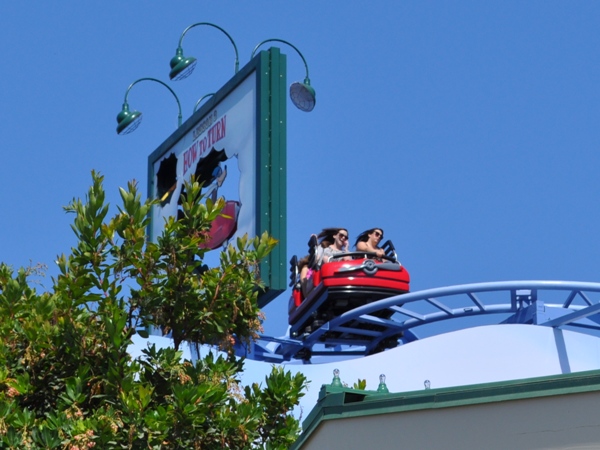 Luckily this is just a billboard and the planes don't really go upside down.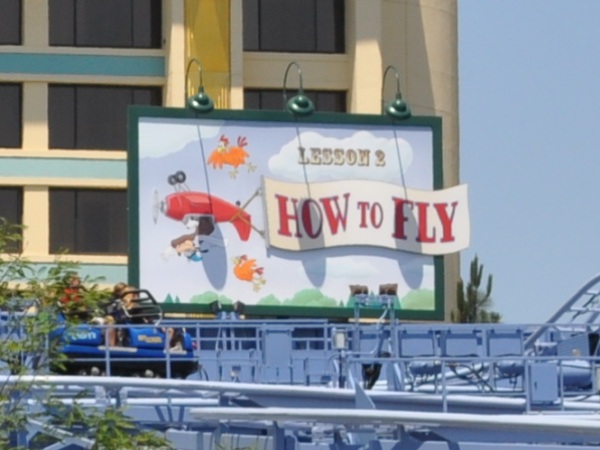 The rest of the planes know to watch out for you, because you're a STUDENT PILOT.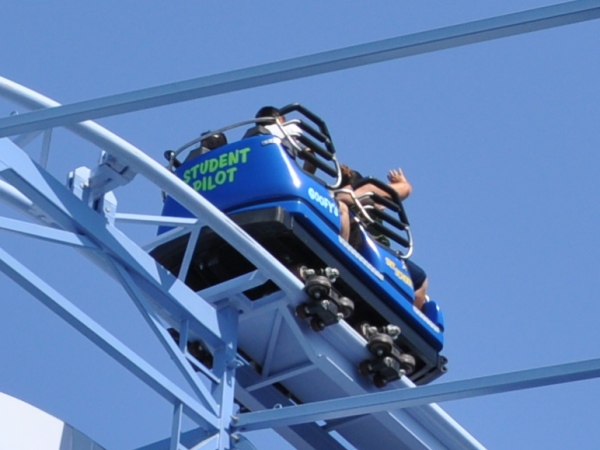 If you enjoyed Mulholland Madness, you'll enjoy this ride.  However, if you were looking for something new and exciting, you're going to be disappointed.  I was hoping for a few Imagineering "plusses" to this ride, but they weren't there.  We discussed our disappointments on a recent DIS Unplugged
, and the consensus we came up with was that a little music or audio could've saved this ride from being a total waste of money.  Just a Goofy yell here or there…maybe a narrator like in the Goofy how-to cartoons…we'd even settle for some music.
I'm not saying this isn't a fun attraction….it's just the SAME attraction as before with a fresh coat of paint and some new billboards…and still no Disney magic.  I'm hoping they step up their game and do something exciting with this area if/when we see Phase 2 of the Disney California Adventure renovation.
I've avoided any "egg laying" jokes so far, so I'll just end with this.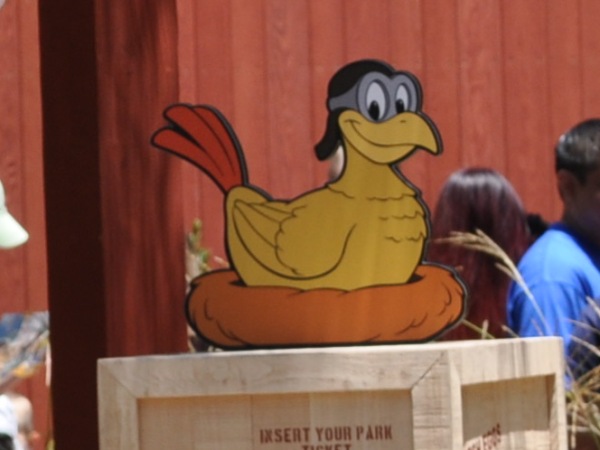 Oh, and use care when opening overhead compartments, as items may have shifted during flight.  Buh bye.
Category: Disneyland