For the past two years, I've led a college group on a service trip to Give Kids The World (GKTW).  One of our group activities is to see Yehaa Bob at Disney's Port Orleans Riverside Resort.  This year when leaving Bob's show, we joked – "We should bring Bob up to campus for a show."  Well, one thing led to another, and before I knew it I was picking up Walt Disney World's own Yehaa Bob Jackson at the Rochester, NY airport for a GKTW benefit performance.  Continue after the break to read more about this bit of Disney Magic that came to upstate NY.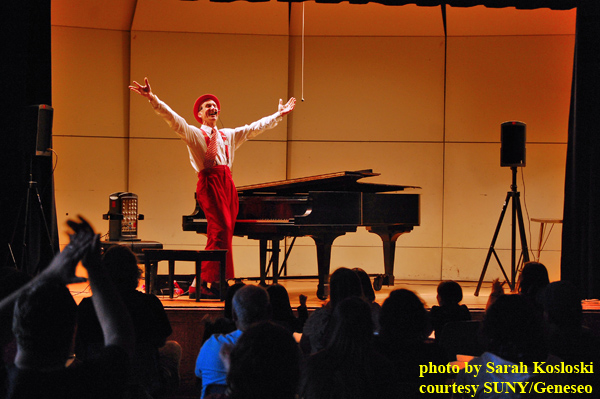 Bob arrived on a Sunday evening, bringing a little Florida warmth to our chilly, wet, Western NY spring.  He was scheduled for two sessions/performances the next day.  When he walked onto campus, Bob was thrilled to discover he would play a 7 foot Steinway grand piano.  Quite a change from the rockin' upright piano he regularly plays at Disney.  Of course, there'd be no rockin' of this piano…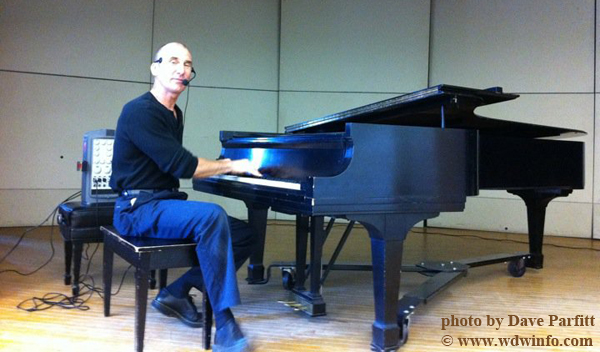 In order to justify bringing Bob Jackson to the State University of New York at Geneseo (SUNY/Geneseo), he agreed to do an afternoon session just for our faculty and staff.  Anyone that has gone to one of Bob's show knows he has a gift to quickly engage and connect with his audience.  Therefore, the afternoon faculty/staff session was titled "Engaging and Connecting with your Students."  It did not take long before Bob had the faculty members up out of their seats, beating their chests, and flailing their arms around to YMCA.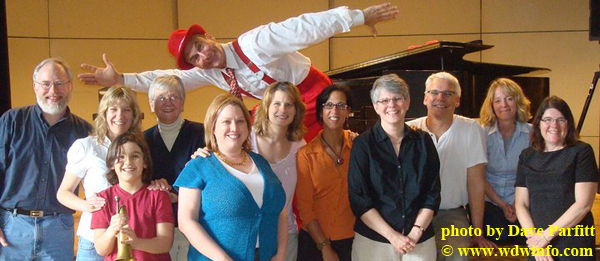 However, it was the evening performance where Yehaa Bob truly come to life.  The show started at 7:00 pm, and people arrived as early as 4:00 in the afternoon.  Some people drove from over 2 hours away and came from Buffalo, Niagara Falls, Rochester, Corning and Auburn, NY just to get this little taste of Walt Disney World right in their own backyard.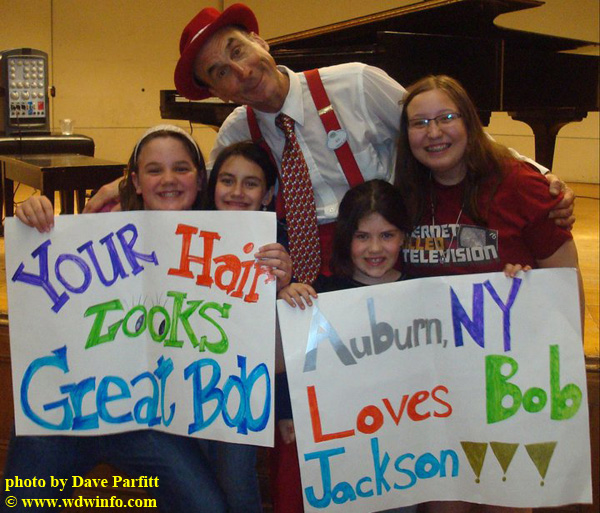 We drew the curtains, turned down the lights, and had cookies and drinks in the back.  If you shut your eyes, you could easily be transported to that small lounge at the Port on the banks of the Sassagoula.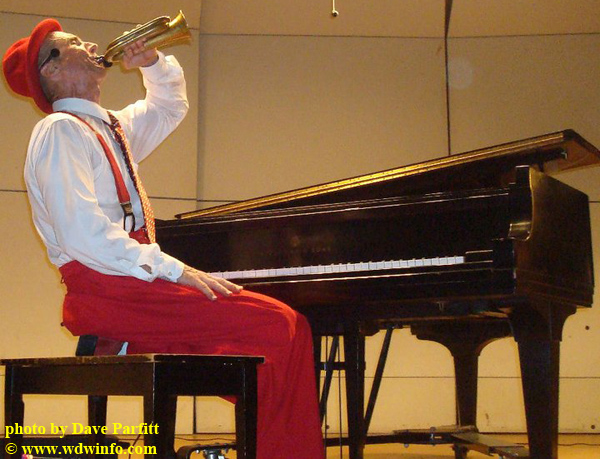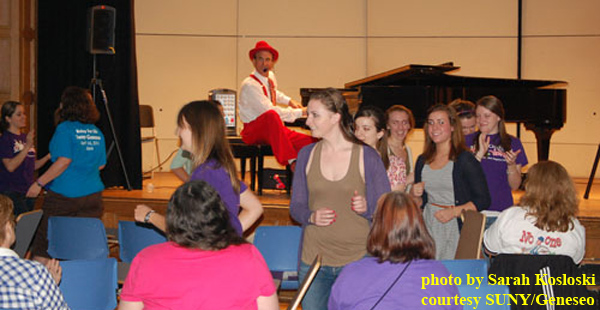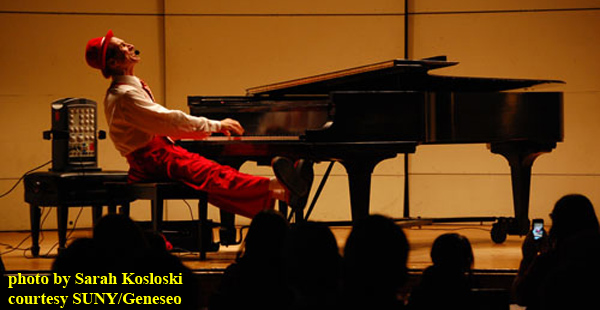 When Bob took an intermission, we talked about SUNY/Geneseo's work at GKTW, my students talked about the mission of GKTW and described the Power of 10: Give Kids The World $1 Million Dollar Challenge fundraiser.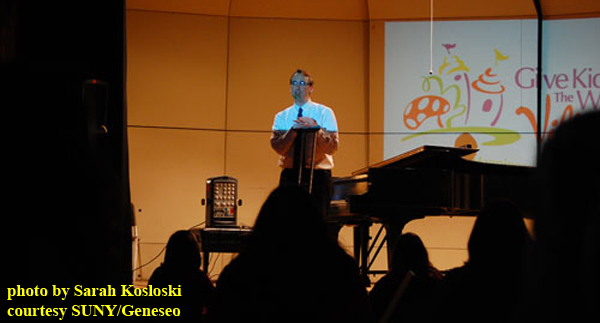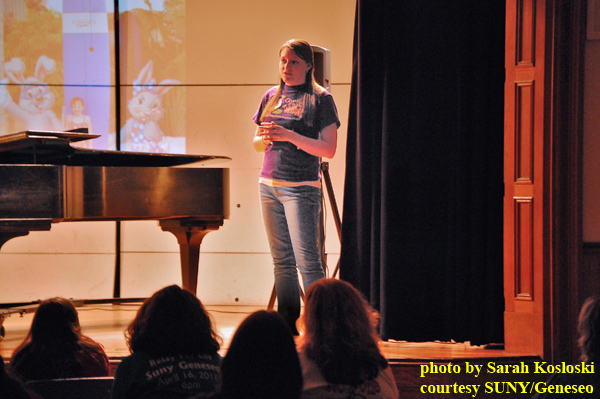 The audience generously donated to GKTW, and I even recruited some students for future alternative break trips.  Before too long we were back to having rip, roaring fun with Bob banging out the tunes on the Steinway.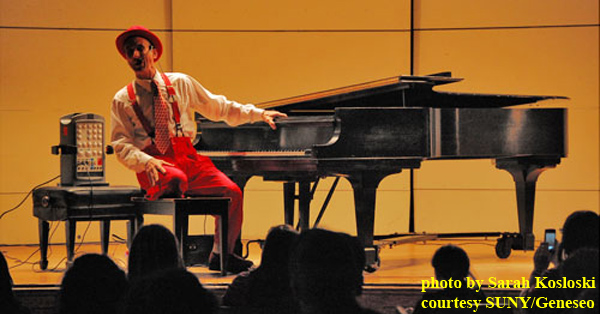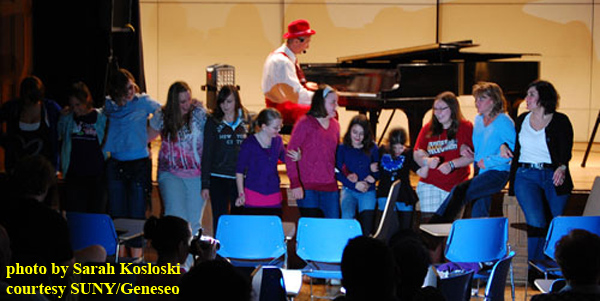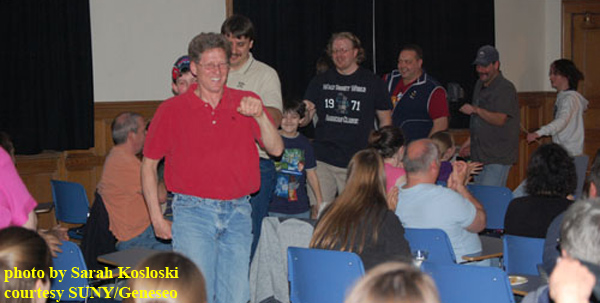 The evening concluded with one of my students leading the hand jive, just like she did on our January GKTW trip.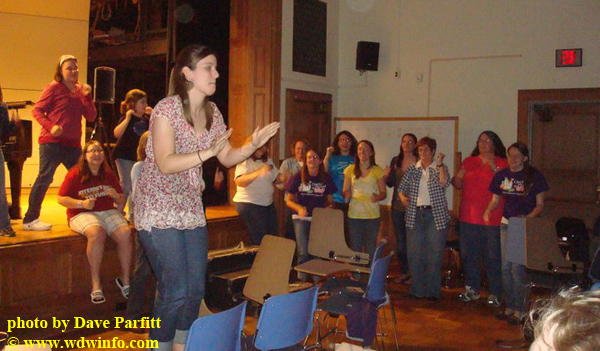 Here are some of my special students who gave a little of their time to volunteer at GKTW the past two years.  These students thought so much of their experience, they wanted to share a little with their classmates back at Geneseo.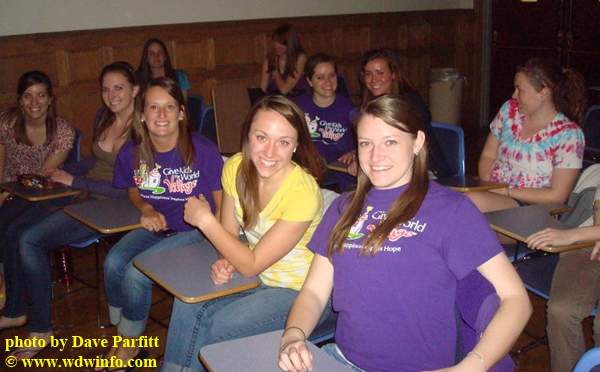 Thanks to everyone who came out to the show.  It was great to make so many new friends in the area!  At the bottom of the page, check out even more of photos of the evening.
To learn more about this effort of the Disney fan community to raise money for Give Kids The World, please visit the website for the Power of 10: Give Kids The World $1,000,000 Challenge.  Better yet, why not bring Yehaa Bob out to your area for a GKTW fundraiser?  Trust me, "no one will have more fun!"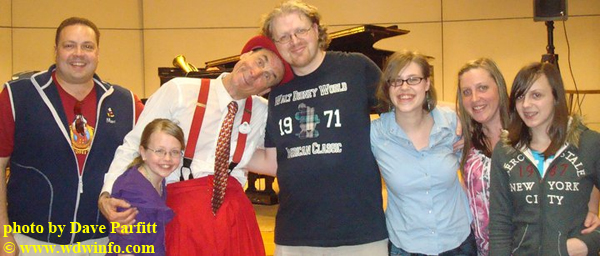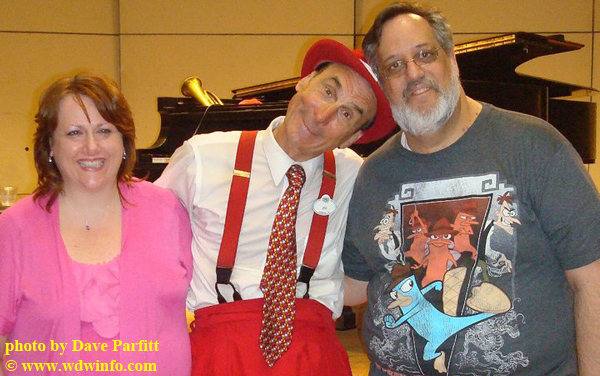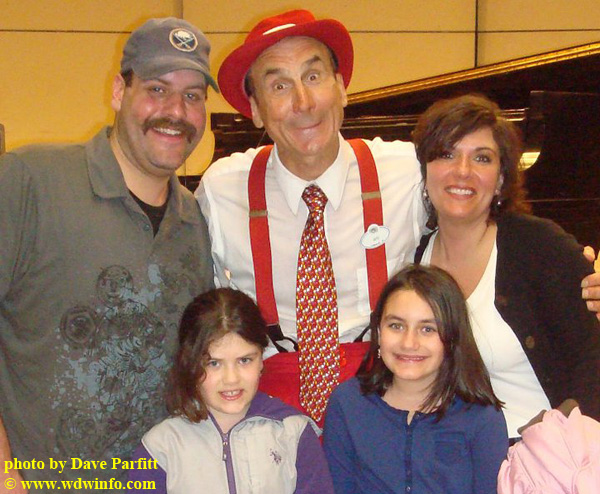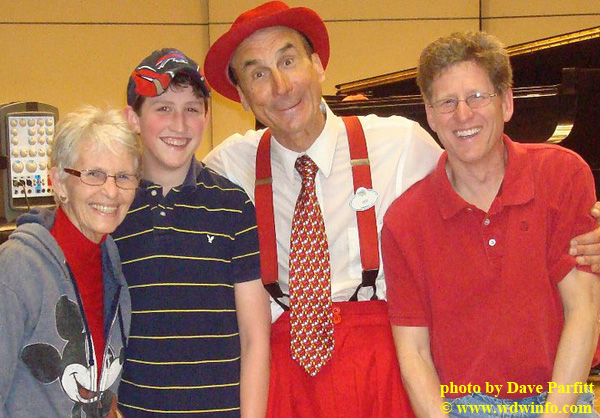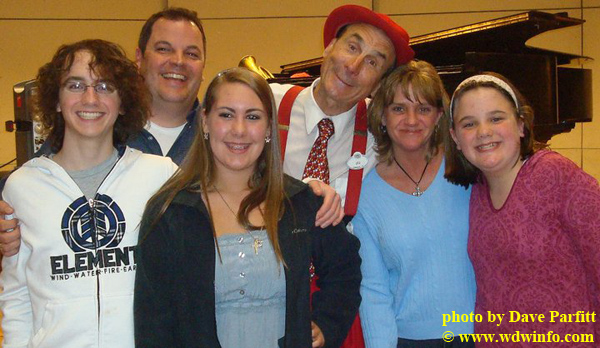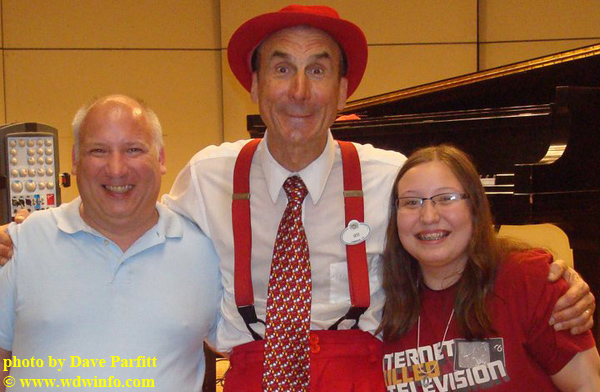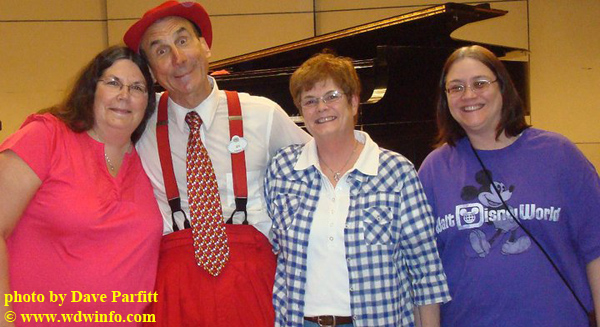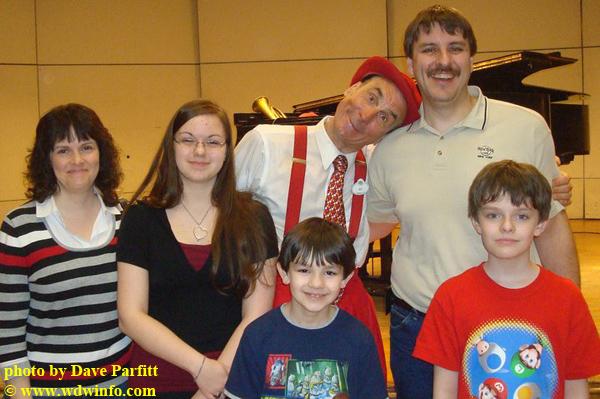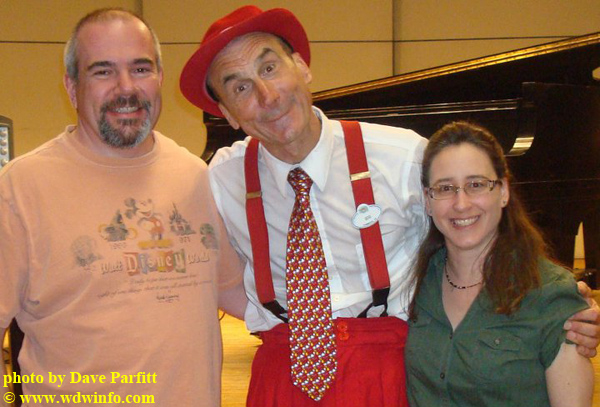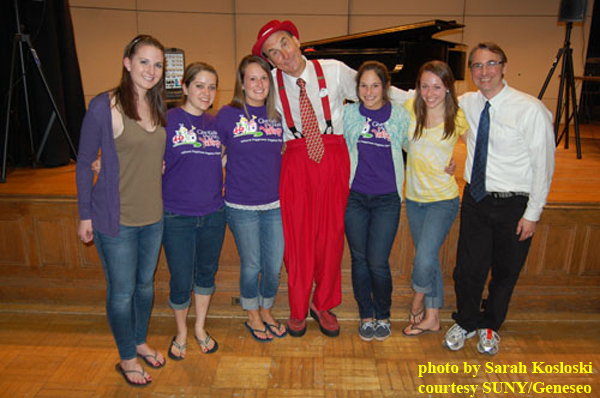 Category: Disney World