One thing we've said repeatedly, Disney knows how to throw a party.  After last month's star-studded World Premiere of Pirates of the Caribbean: On Stranger Tides at Disneyland, it was time for Disney•Pixar's Cars 2 to… um… err… "roll out."  On Saturday, June 18th Hollywood's El Capitan Theatre laid down a race track carpet for one of the most unique movie star processionals you'll ever see.  Continue after the break for more of Disney's photos of the event.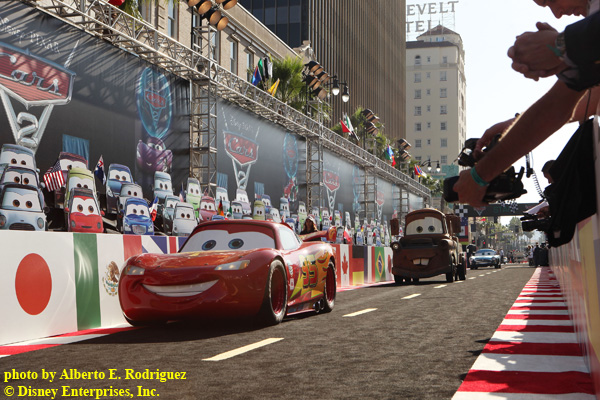 To coincide with Cars 2 "World Grand Prix" theme, a race track carpet was created complete with start and finish lines, grandstands filled with car spectators, and flags of all the international countries represented by the cars in the film.  As with any major sporting event, the Goodyear Blimp circled overhead.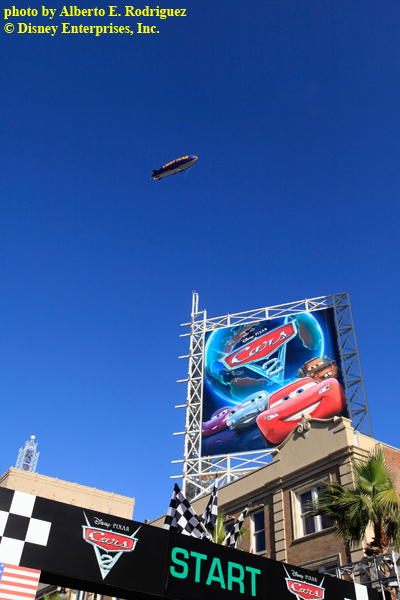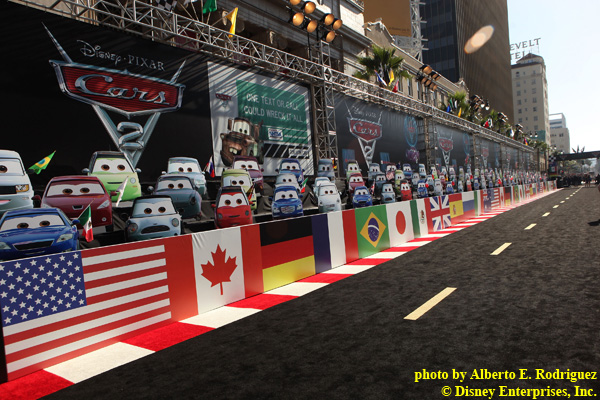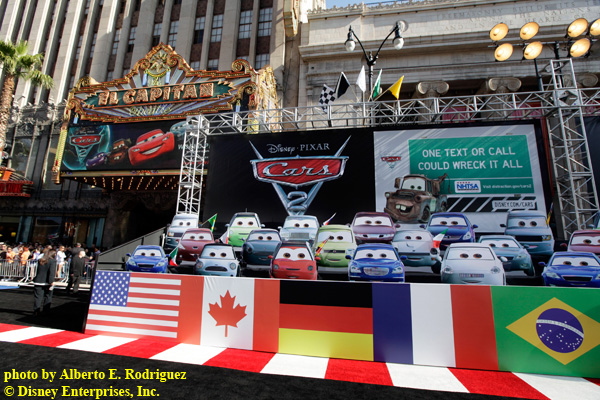 Soon it was time for the stars of the film to drive their way down the carpet.  The crowd honked wildly for appearances by Lightning McQueen, Tow Mater, and Finn McMissile.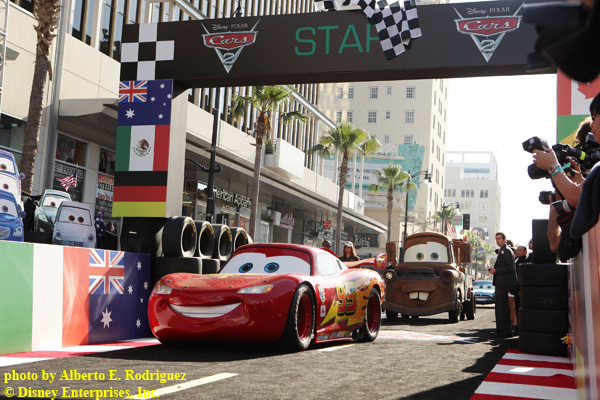 Unfortunately, rumor has it they did not stop to sign autographs.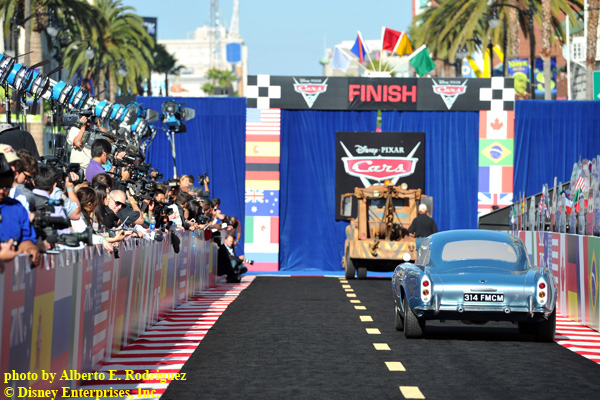 The stars did however come back on stage to pose for pictures.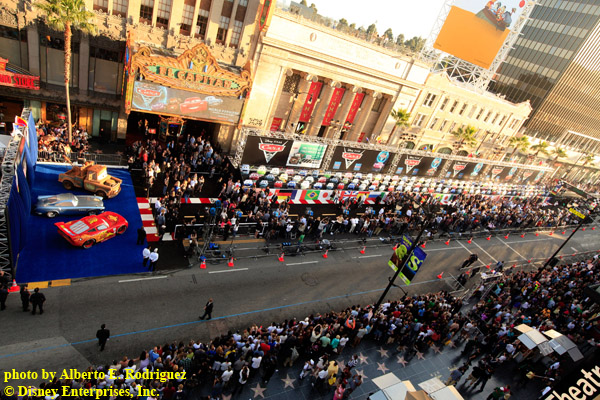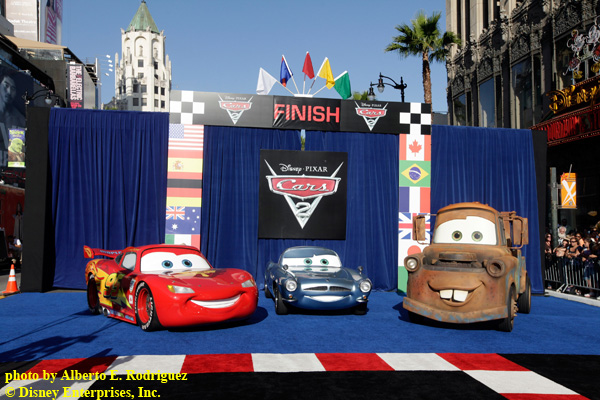 Including posing for many photos with this group of humans that can only be described as "super-fans."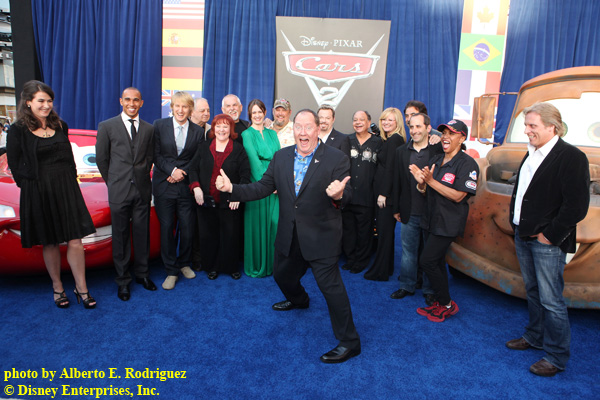 Image: John Lasseter (center), Chief Creative Officer at Pixar and Walt Disney Animation Studios and director of Cars 2, poses with the cast at the premiere.
Of course there were many more human fans who came out to catch a glimpse of the stars of Cars 2.  To see more photos from the event check out the Official Disney•Pixar's Cars 2 thread on the DISboards.  If you want to catch the stars yourself, Cars 2 comes to theaters on Friday, June 24th, or you can meet Lightning McQueen and Mater at Disney's Hollywood Studios at Walt Disney World and Disney California Adventure at the Disneyland Resort.  Next summer, Lightning McQueen and Mater will be setting up shop in the highly anticipated Cars Land – a new addition to Disney California Adventure with 3 new attractions and 2 new restaurants.  Stay tuned to the DIS Unplugged for all the details.
Category: Disneyland, News