Saturday, June 18, 2011, marked the one year anniversary of the Grand Opening of the highly anticipated Wizarding World of Harry Potter at Universal Orlando's Islands of Adventure theme park.  Universal marked the occasion with a small ceremony at 9:23 am, the exact time of the opening.  Some of the guests on hand enjoyed free Butterbeer, cauldron cakes, and chocolate frogs.  Continue after the break for Universal Orlando's video of the occasion, and for a chance to win a trip to visit the attraction.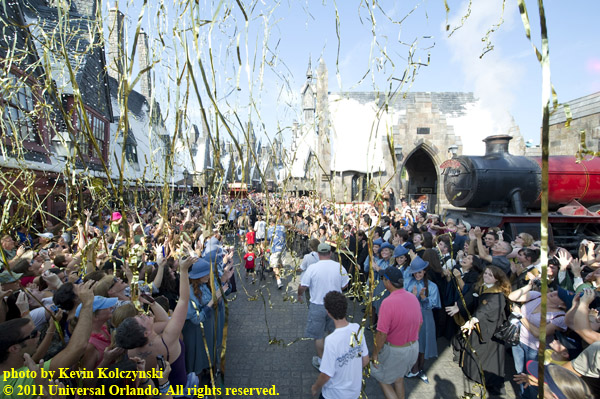 The DIS Unplugged will be hosting a private party in the Wizarding World of Harry Potter on December 10, 2011 from 9:30 pm – midnight.  DISapalooza 2011 will be a single night of magic where guests can enjoy all the attractions of the land including: Harry Potter and the Forbidden Journey, Dragon Challenge, and Flight of the Hippogriff.  There will also be a DJ on hand, the Frog Choir, and TriWizard Spirit Rally.  All stores will be open, and complimentary beverages will be served including Butterbeer and Pumpkin Juice.  Click here to find out more information or to sign up for the party.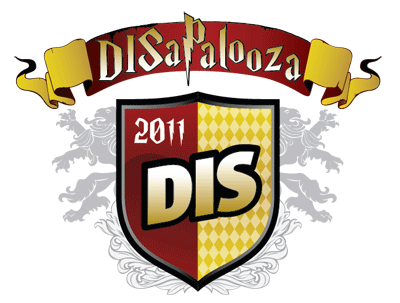 Universal Orlando is also holding a contest where fans could win a trip the resort this fall.  Go to Universal Orlando's Official Facebook Page, look for the "Share Your Story" tab, and share your favorite memory or why you desire to visit the Wizarding World of Harry Potter.  All U.S. residents who share a story under the tab will be automatically entered into the contest.
Category: Universal / Sea World, Universal Orlando