The grand opening of Aulani, the newest Disney Vacation Club property in Hawaii, is rapidly approaching.  Major construction has completed, and workers are finishing up interior details.  Disney released the video below explaining some of the storytelling that will occur nightly around a beachside firepit.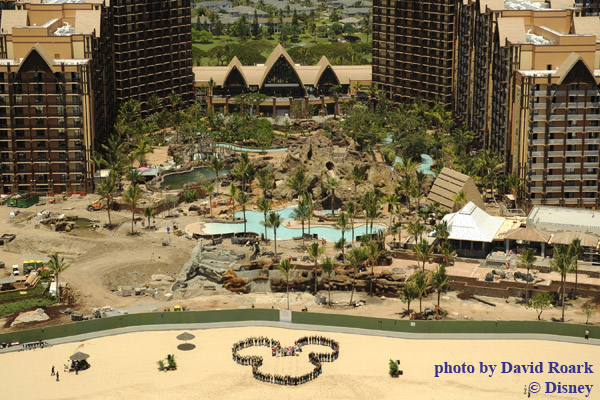 In this video, Imagineer Sayre Wiseman describes the beachside firepit where guests can gather to hear the stories of Hawaii and Aulani.  Wiseman explains how Walt Disney Imagineering wants to convey some of the Hawaii's history and culture such as how the mountains connect to the sea.
Walt Disney Imagineering has some of its best and brightest working on this newest Disney resort property.  Sayre Wiseman also served as Senior Show Producer for the wildly popular World of Color nighttime spectacular at Disney California Adventure.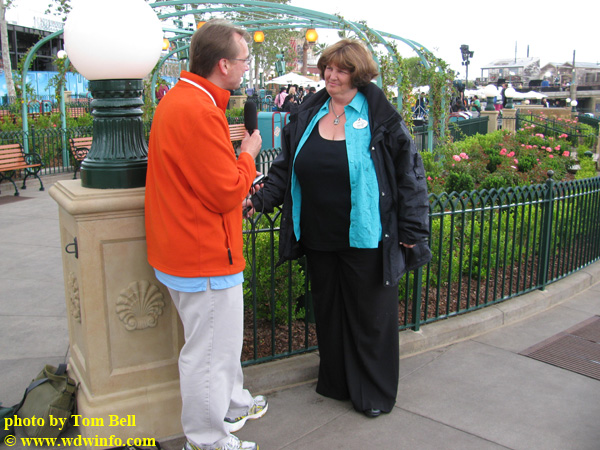 Image: Dave Parfitt (L) talks with Sayre Wiseman (R) during World of Color premiere
Aulani is set to open at the end of this summer, August 29, 2011, and reservations are already open for booking.
Category: News