Yesterday I was invited to visit the all new Grand Reef at Discovery Cove in Orlando, FL.  Discovery Cove is an all inclusive tropical retreat where you can swim with dolphins, snorkel and experience a beautiful under sea world of exotic fish and graceful sting rays, see exotic birds, or just relax and enjoy the beautiful beaches.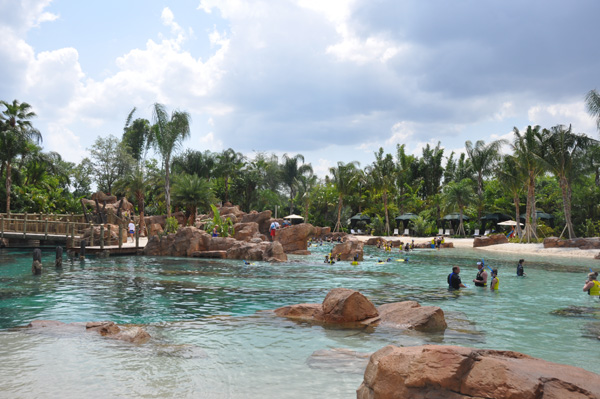 I felt like I had been swept away to a tropical island.  It's hard to believe that this attraction is in the middle of Florida.  The all inclusive  Dolphin Swim Day Resort package starts at $199 (rates for Day Resort Package without the dolphin swim experience and guests 3-5 start at $129).  The prices vary seasonally. The amenities include your meals, snacks and beverages throughout the day.  It also includes towels, wet suits and swim gear, plus a pass for unlimited admission for 14 days to either Sea World or Aquatica in Orlando or Busch Gardens in Tampa.  You do need to make your reservations in advance for Discovery Cove.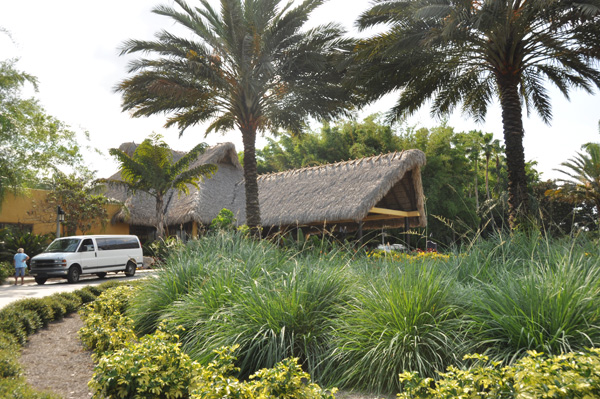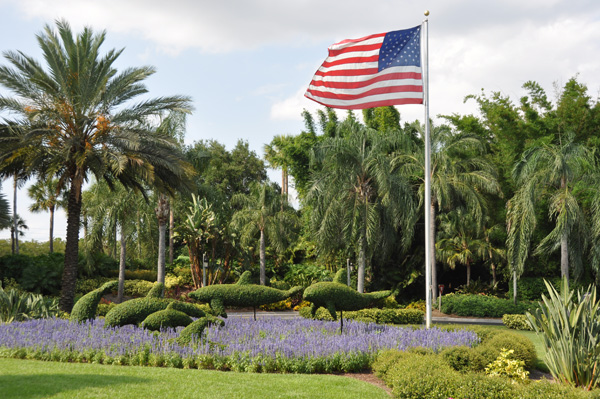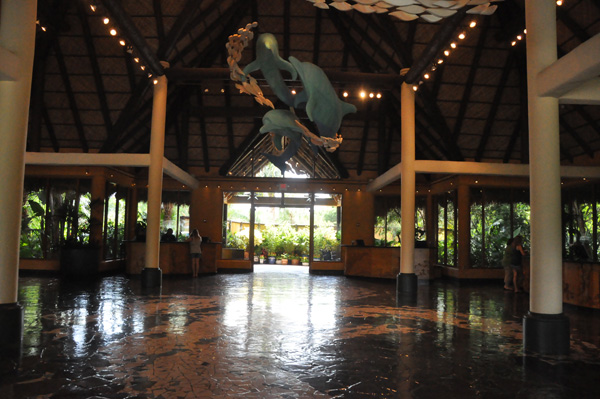 You check in at the desk, and receive your ID card on your lanyard.  You must wear this at all times.  You will also need to wear a vest or wet suit while you are in the water. There are free lockers for you to store the items you won't need. Just remember which area your locker is in when you are done for the day.  All the locker areas look the same.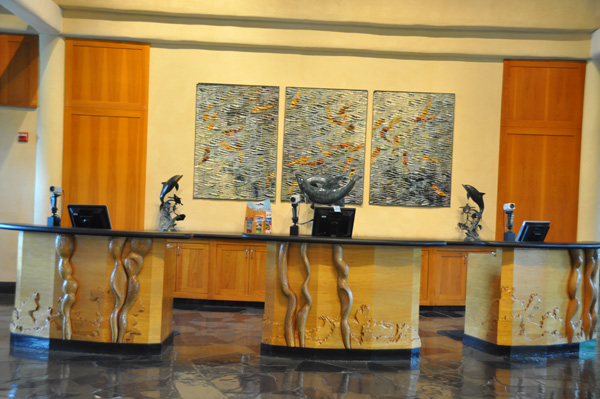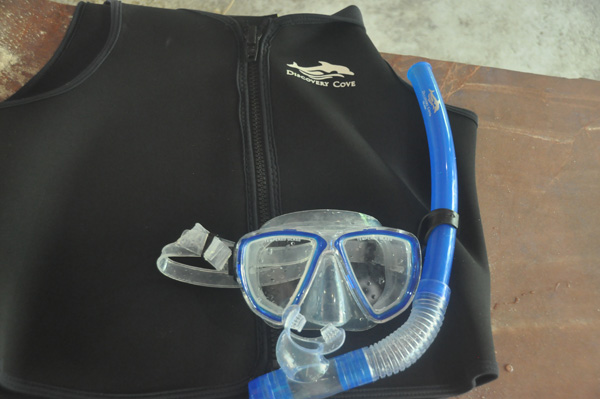 As we walked back to the Grand Reef you wanted to pause to enjoy the beautiful scenery.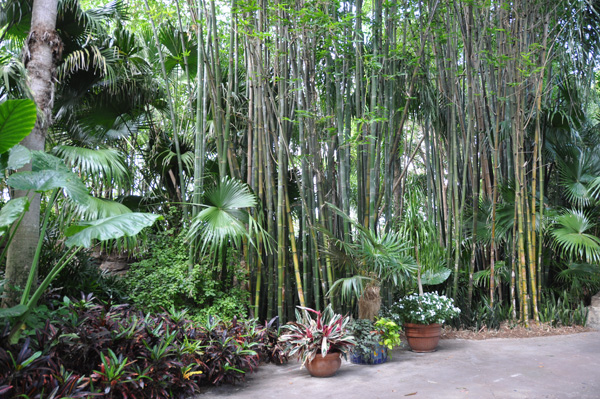 These are the beautiful outdoor showers.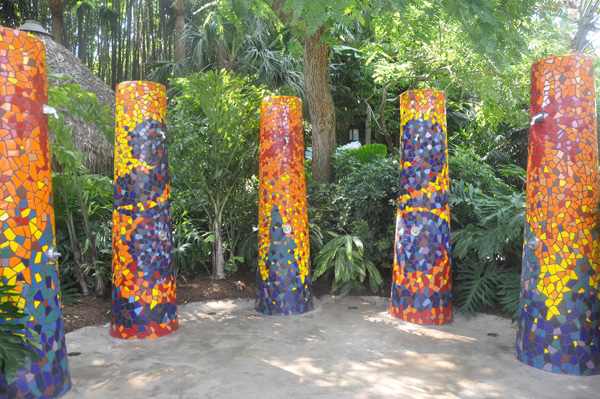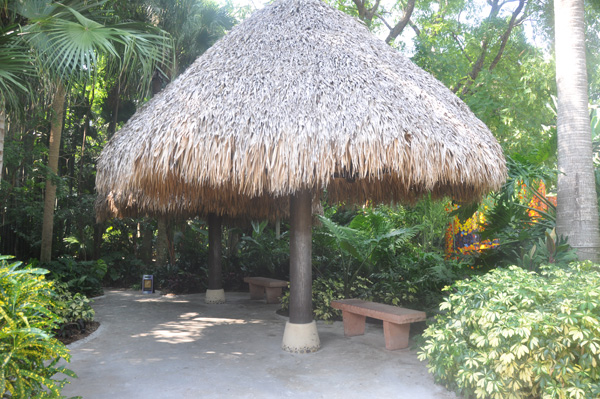 Finally we arrived at the beautiful Grand Reef area.  The water was a comfortable 77 degrees.  You are swimming in salt water here. As I walked into the water a beautiful ray swam by.  At first I was startled when one of these creatures swam by, but before you knew it I was seeking them out.
You are encouraged to take a fish spotting guide from the pots near the entrance.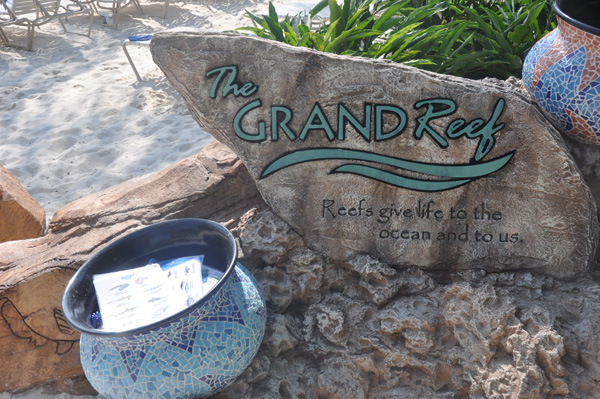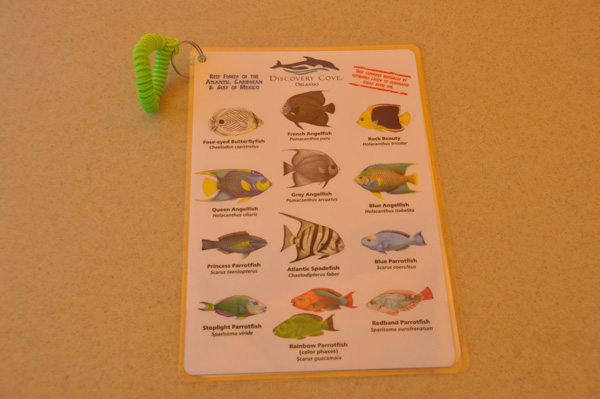 The reef has something for everyone.  It starts out shallow and gradually deepens to 15 feet.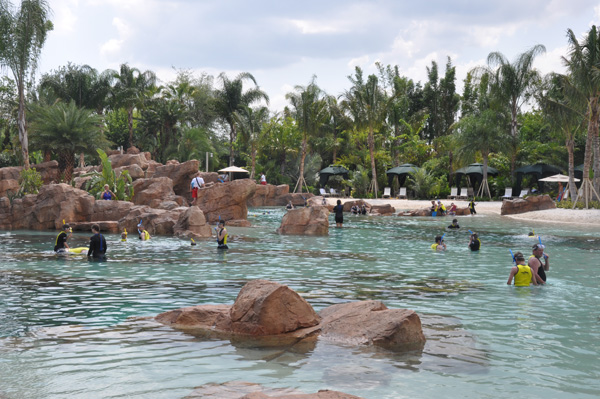 You can walk out to the bridges where you can look down on sharks, lionfish, eels.  They are safely behind glass and you can snorkel out to this area and view them also.
They were allowing people to feed the rays with shrimp. You were instructed how to hold the shrimp and then allowed to feed them.  These are remarkable creatures when you see them up close.  Before you start to worry the barbs are removed from these rays on the reef.
They also have 8 cabanas that are available for an additional fee.  They come complete with chairs, chaise lounges, towels, and I noticed a fridge. These would make a great place to relax for the family.
I learned that Discovery Cove uses a unique technology so that the man made coral maintains its vibrant colors.  Each piece of coral, most of them weighing at least a ton is inflatable.  The coral sections will float to the surface for easy maintenance and cleaning. The Grand Reef has over 90 pieces of colorful coral in 4 different sizes.
If you are looking for something new to do when you visit Orlando you might want to add Discovery Cove and the new Grand Reef to your list.  You can relax or have an adventure in a beautiful setting.  I know I will be back with friends and family.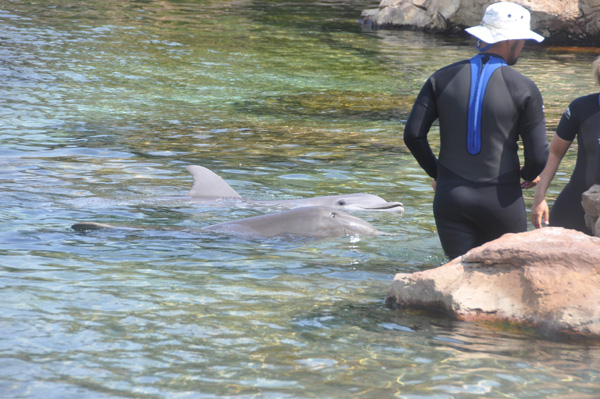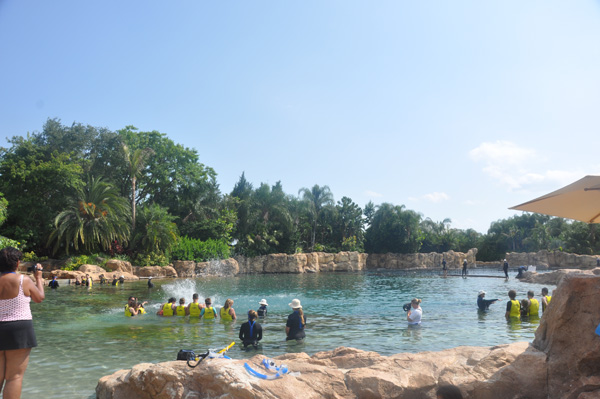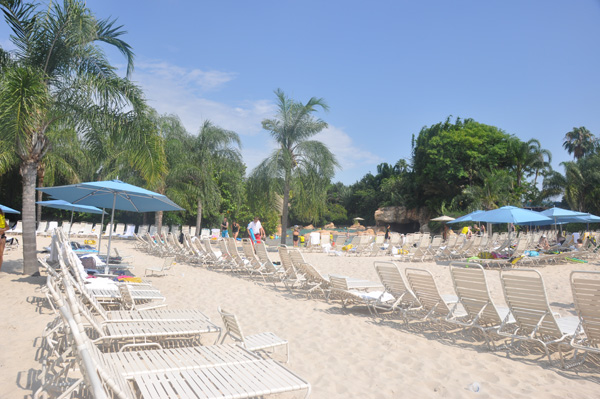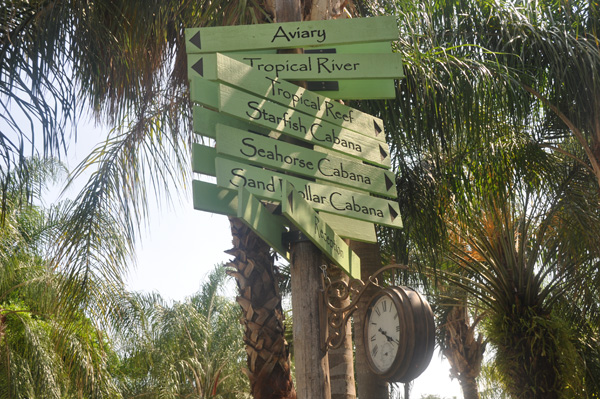 Disclosure:  Sea World paid for my entrance into Discovery Cove.
Category: Disney World, Sea World, Universal Orlando