On Friday, June 3, four Orlando-area gymnasts had their dreams come true when they received advice from 2008 Olympic Gymnast Nastia Liukin (gold medal all-around) in a private training session at the ESPN Wide World of Sports Complex.  One of the athletes, Olessia Dunaeva of Clermont, FL said, "She's my idol.  It's always a dream to work with someone you look up to in the same sport."  Watch the video after the break for Liukin's coy response about competing in the upcoming 2012 London Olympic Games.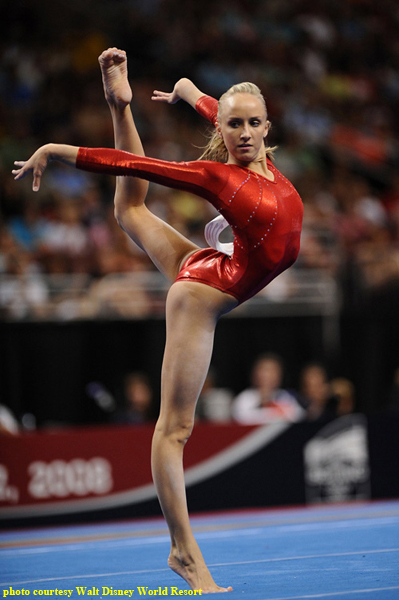 Nastia Liukin is on hand as part of the ESPN Rise Girls Showcase that will bring over 15,000 women athletes to Walt Disney World.  In addition to gymnastics, sports in the competition include basketball, martial arts, volleyball, and softball.  During her visit Liukin also spent time with the USA Basketball Women's under 19 team, and received some pointers on her basketball shot.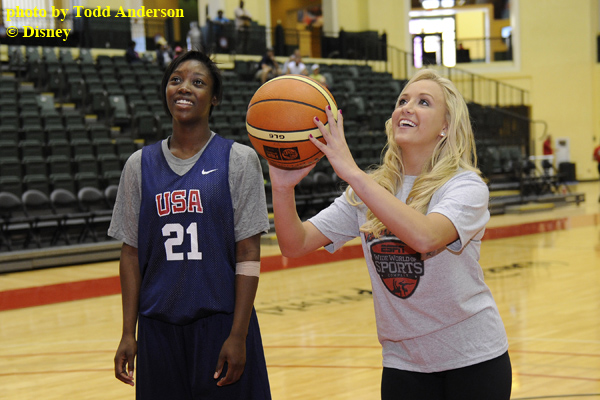 The ESPN Rise Girls Showcase continues from June 2-22.  The competition is open to the public, and tickets are available through the ESPN Wide World of Sports Complex.
Category: Disney World