The newly reimagined Star Tours: The Adventures Continue in 3D reopened May 20,2011 in Disney's Hollywood Studios.  Early this morning I was part of a group of lucky people that got to experience the ride during the Star Wars Meet Up.  I have always said that Disney knows how to throw a party. This morning was no exception.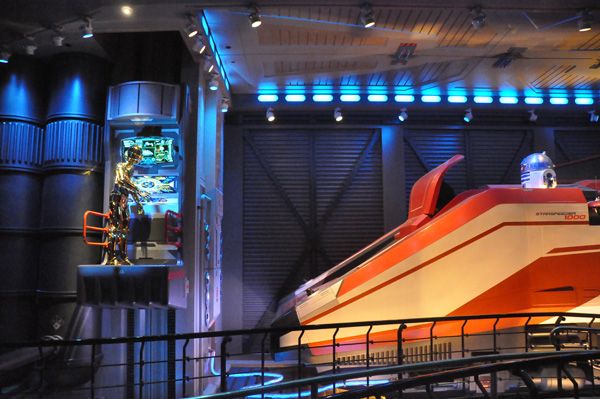 We all were told to meet at Blizzard Beach where we would be bussed backstage at Disney's Hollywood Studios.  They had a DJ to entertain the crowd while we waited to board the bus. You could feel the excitement in the crowd when the bus pulled out.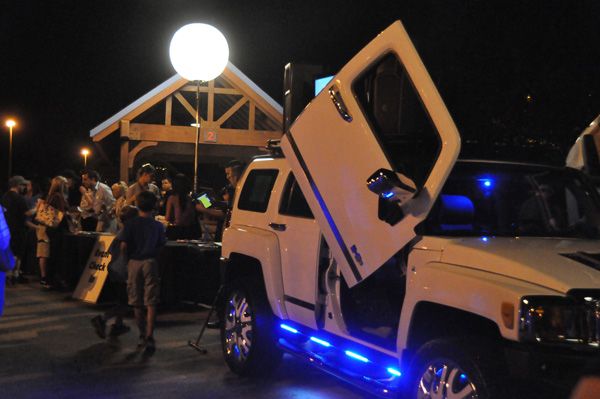 It was a short ride to the park where we were greeted by a red carpet.  They had so much fog at the end of the tunnel that you couldn't see where you were going.  It was a beautiful site when we emerged.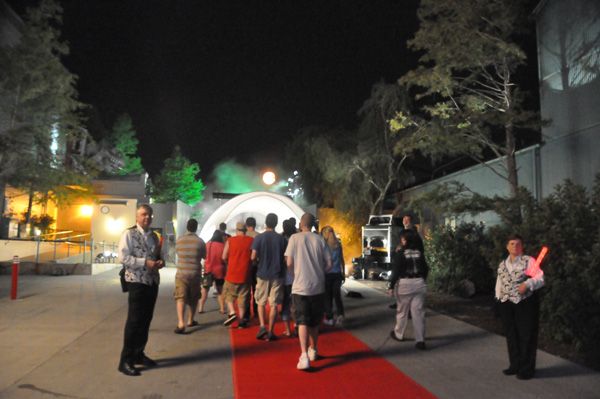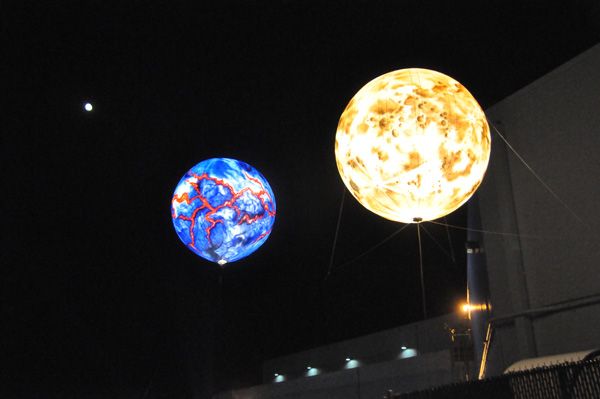 The person in the middle was the lucky person that got to officially open the new Star Tours attraction.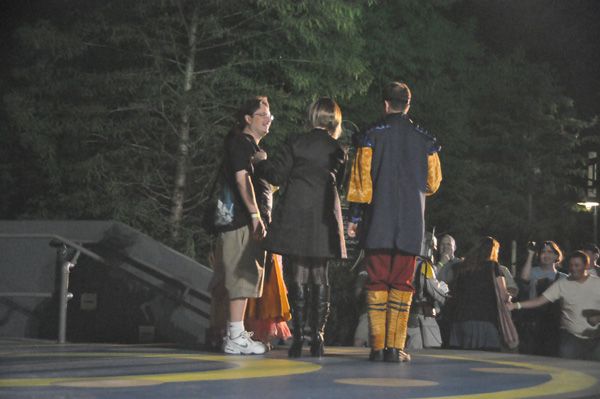 The new Star Tours has over 50 possible movie combinations so you may never experience the same ride twice.  I have ridden it 4 times now and experienced only one repeat section.  I am sure this is going to be a very popular ride so I would plan on heading there first and getting a fast pass if you are interested in riding.  I won't give away any of the secrets in the film but there is plenty to keep a Star Wars fan happy.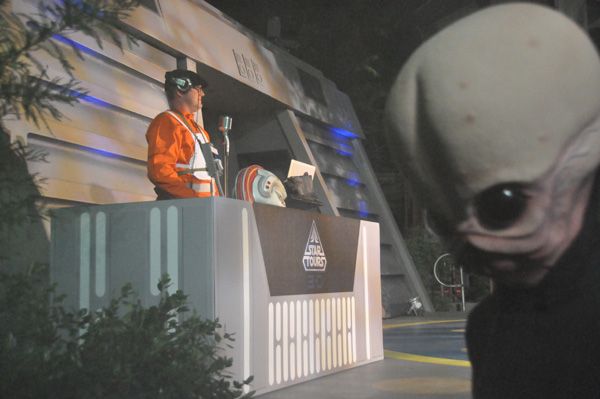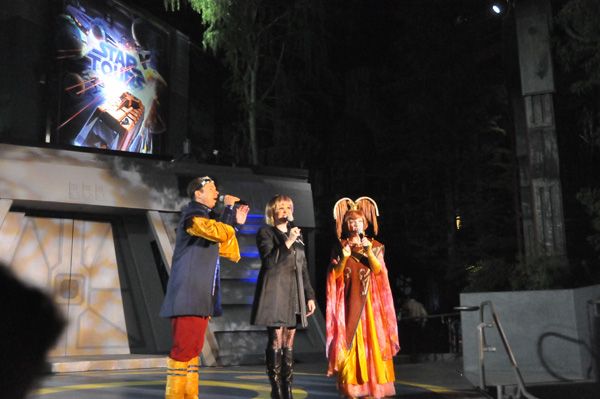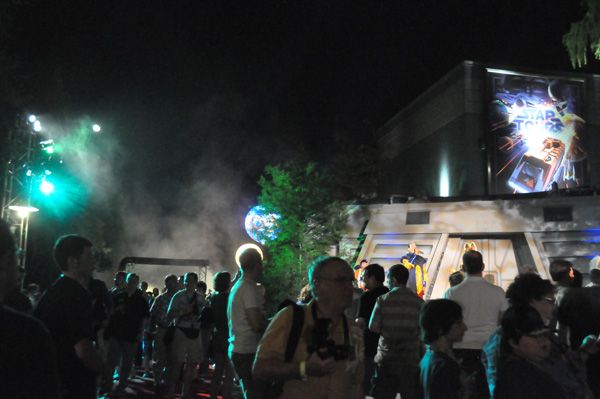 It was a great opportunity to see the Star Wars characters without having to wait in long lines.  There were plenty of eager characters willing to talk and have your picture taken with them.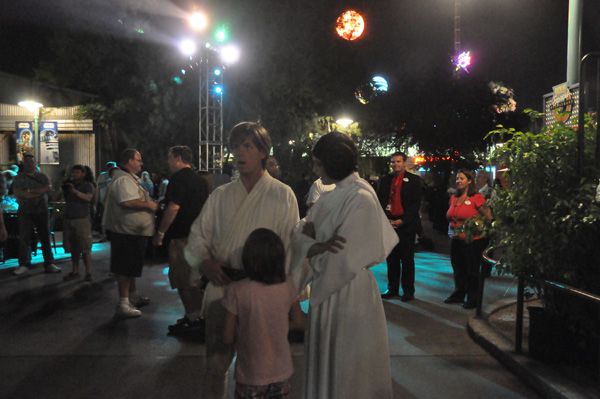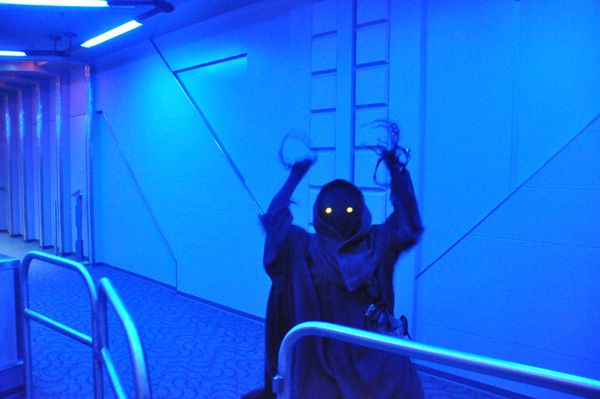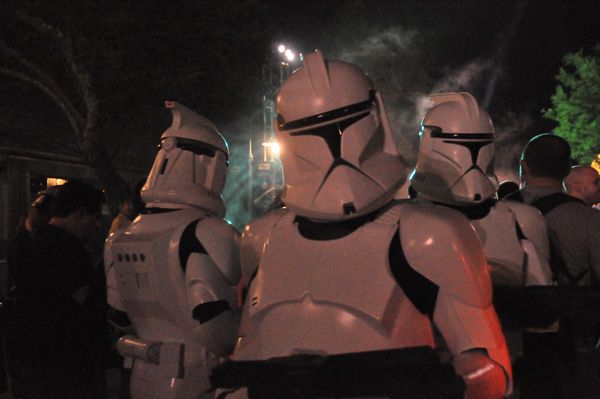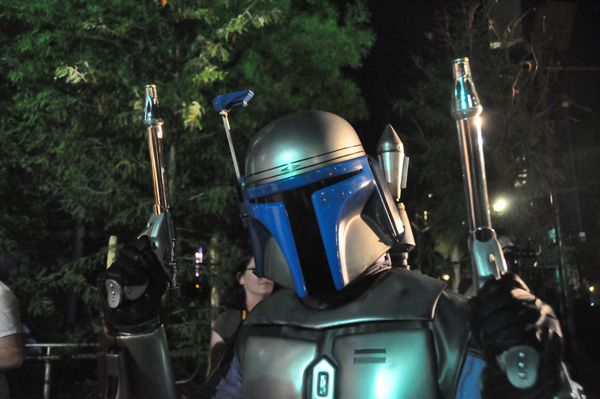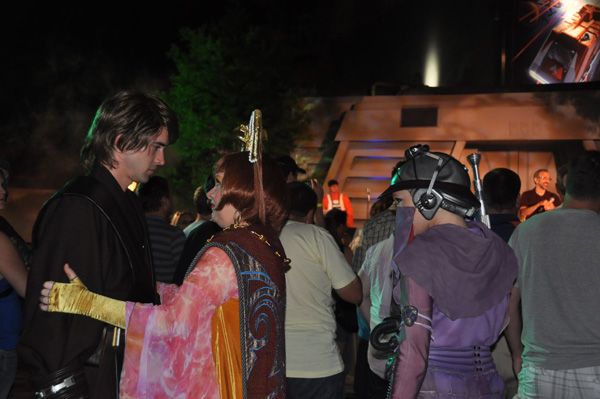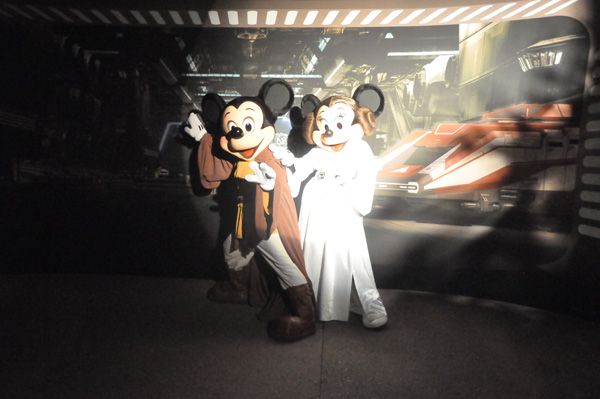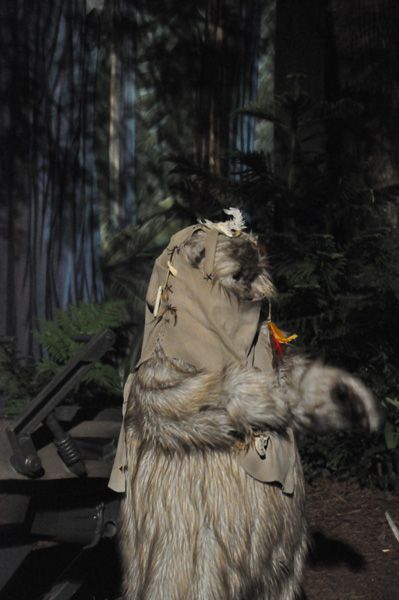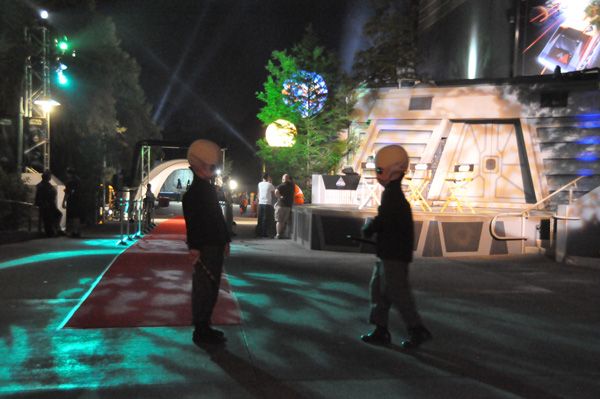 When you walk into Star Tours you will feel at home if you have ridden the original version.  They have changed some of the props so be sure to check them all out.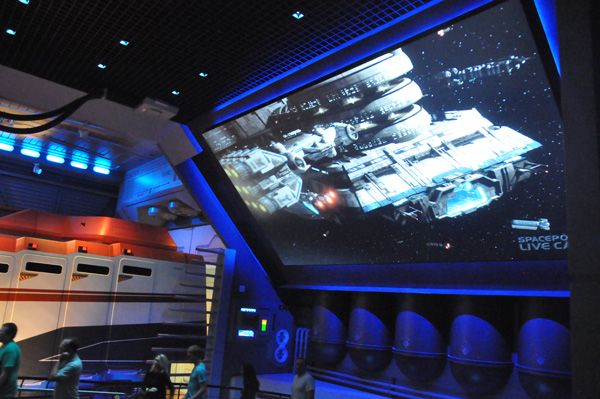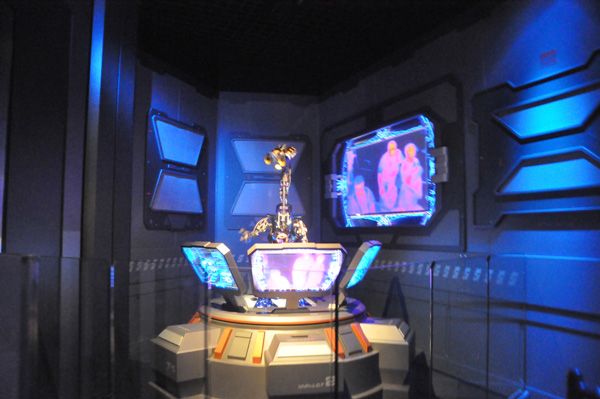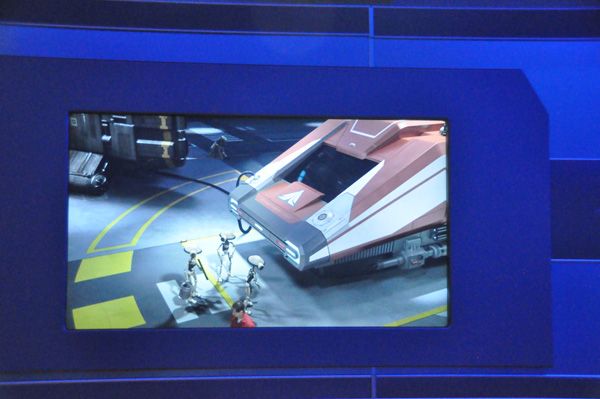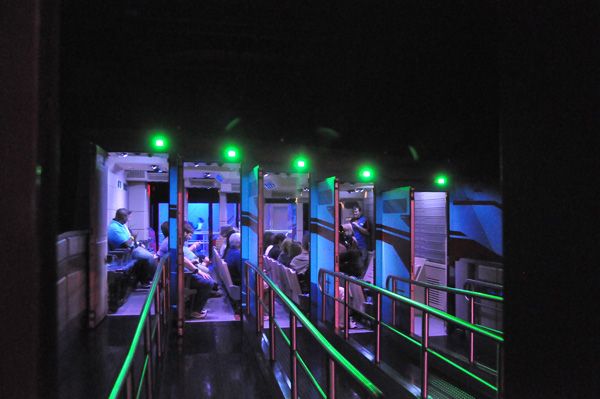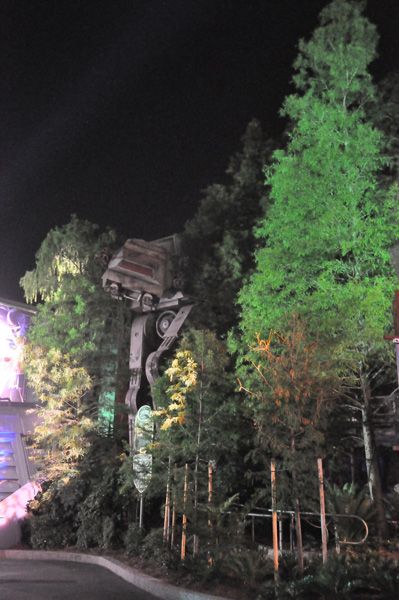 They also had a question and answer session with 2 of the Cast members that had worked on creating this new attraction. It was fun to hear that they were Star Wars fans before they came to work for Disney.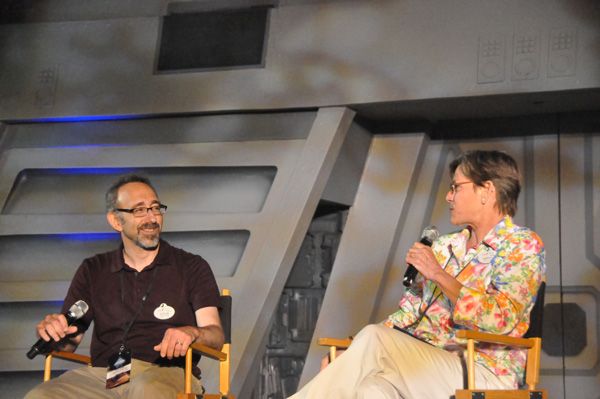 All too soon it was time to say goodbye to this special experience in Disney's Hollywood Studios.  I hope you all get the chance to check out this newly reopened attraction. I will be headed back to the park this weekend to experience Star Wars Weekends.  I will be back with photos from that event.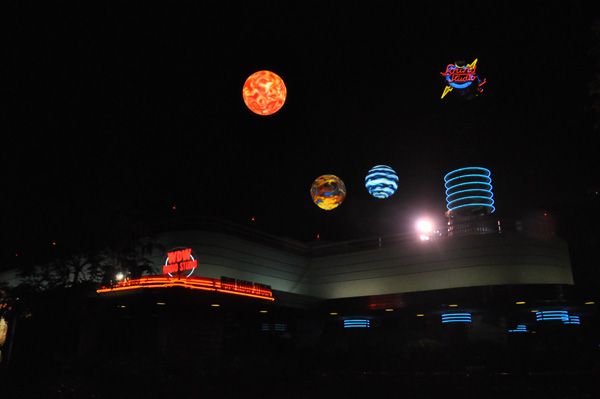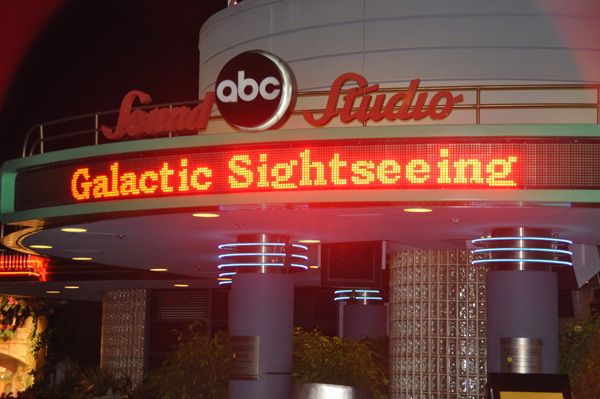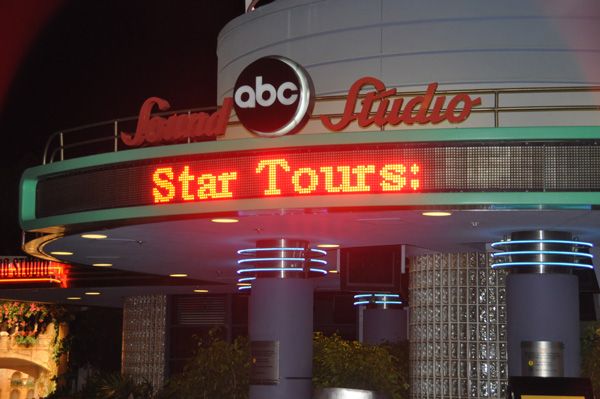 Category: Disney World