I am back with another construction update on the Magic Kingdom at Walt Disney World. It is exciting to see the progress that is being made on the new Fantasyland.  I am happy to say you can once again get that desired photo looking down Main Street U.S. A. without seeing any construction.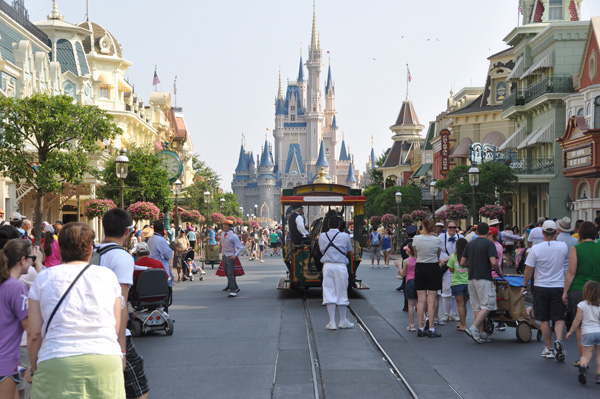 It is nice to see that they have taken down the construction walls around the Main Street Confectionery.  There is still a painted scrim on the upper floors but that shouldn't interfere with taking that priceless Main Street USA photo.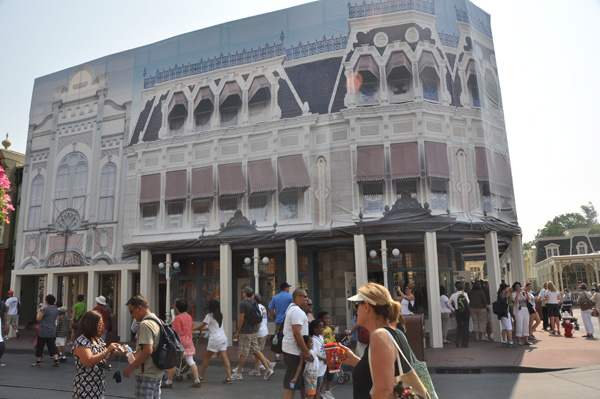 I headed back to Liberty Square and noticed the construction in front of the Liberty Square Riverboat.  You are still able to ride the Riverboat in spite of the construction.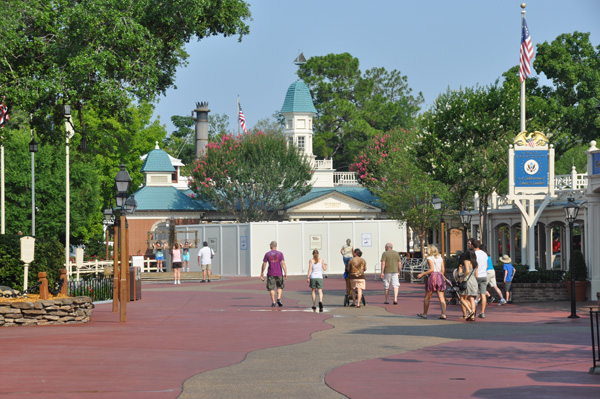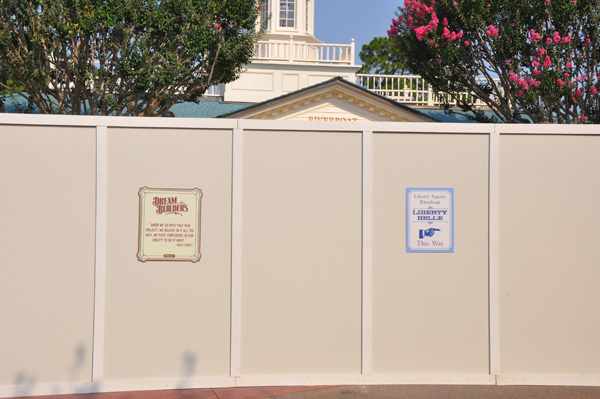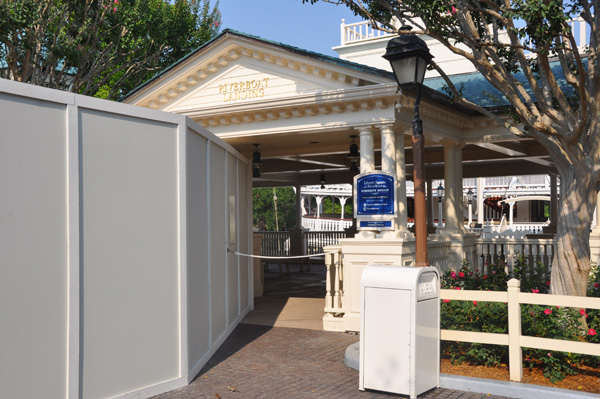 I also had a treat while I was in this area. I got to see something I had never seen before. It was the Frontierland Hoedown. This happens during the morning on Tuesday, Wednesday, Friday mornings and late afternoon on Sunday, Monday, Thursday and Saturday. It was a lot of fun watching families dancing with the characters.  The cast members come out from the different stores and restaurants to perform the hoedown.  The Hokey Pokey was a big hit with the families!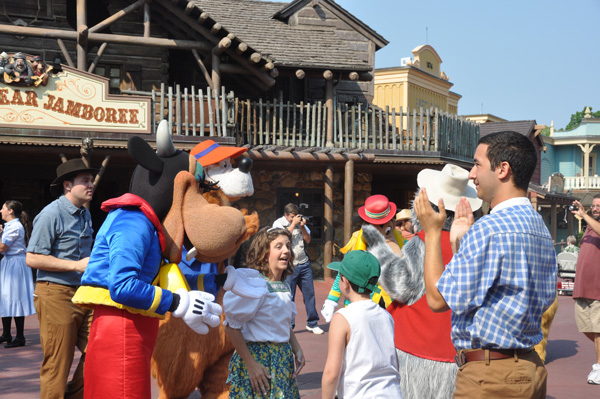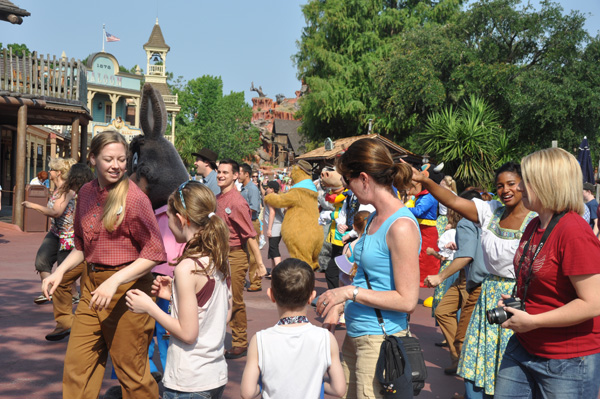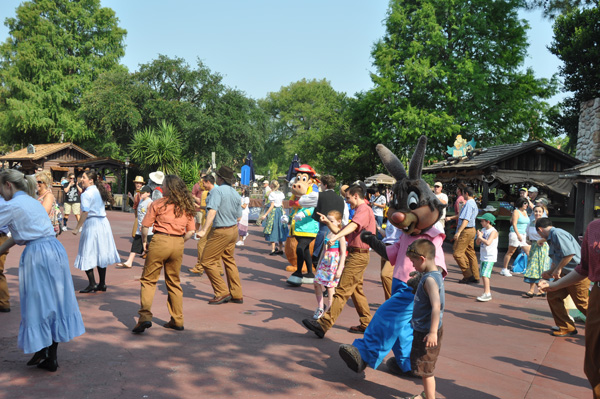 Disney had recently announced that they would be putting construction walls around the former Fantasyland Skyway station.  They aren't up yet so I grabbed the chance to take some photos of this area.  They will be demolishing this area for something new.  Rumor has it that this will be the location for some new restrooms.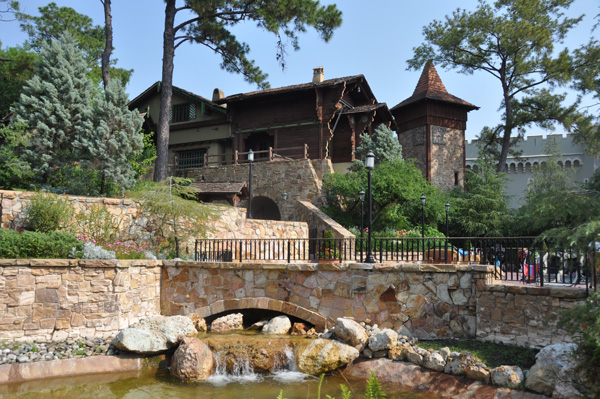 I was excited to see how much progress they are making on the Fantasyland construction.  You can really see the area taking shape.  I can't wait for this area to open!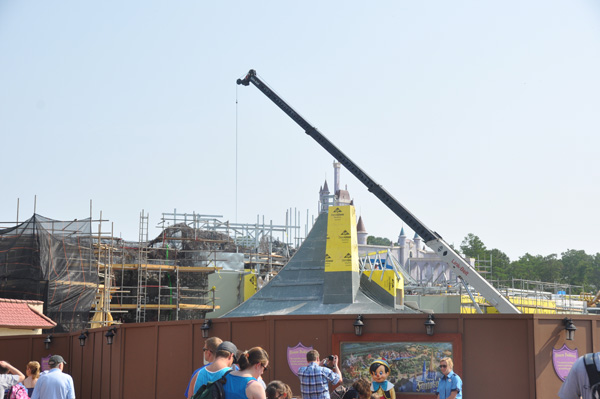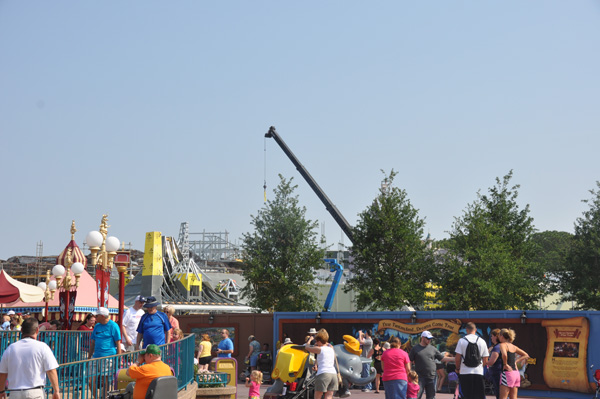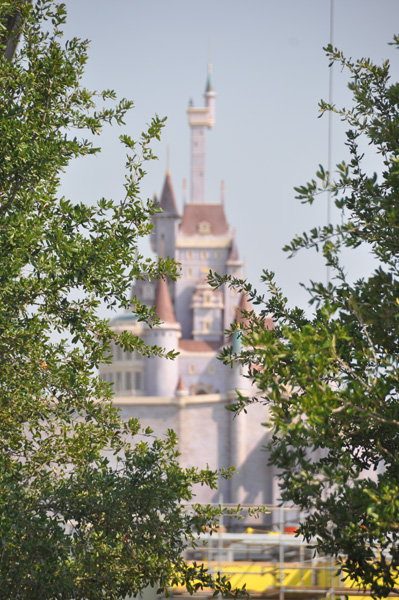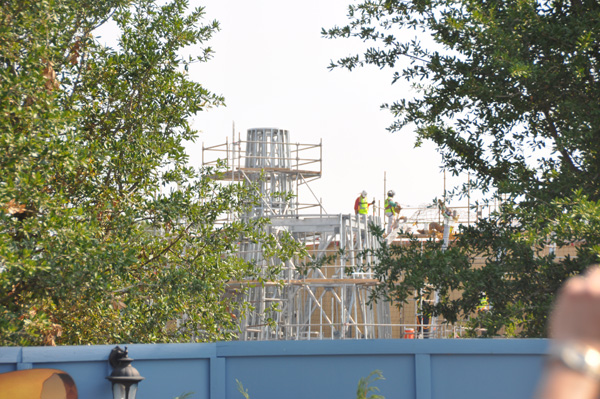 I continued around to where Toontown used to be.  You can see they are busy building in this area. A great place to see some of the work going on here is to ride the Tomorrowland Transit Authority.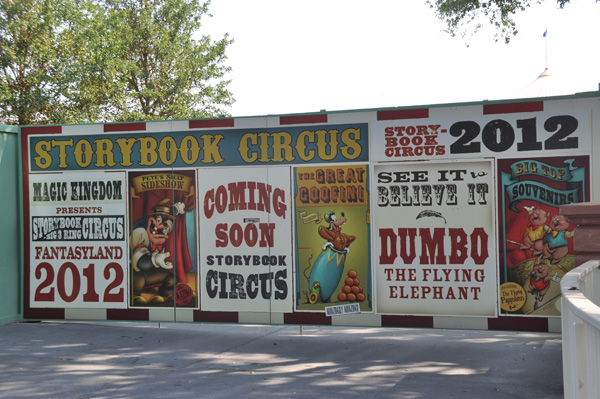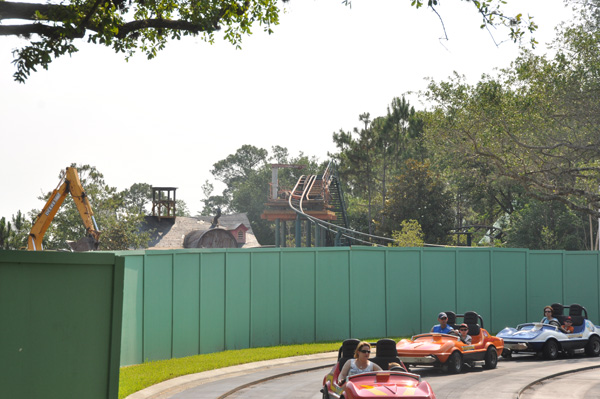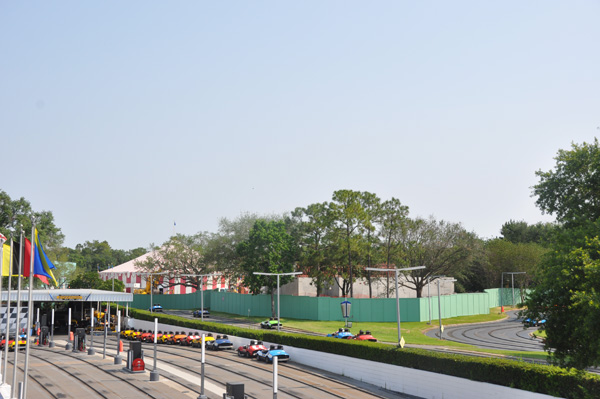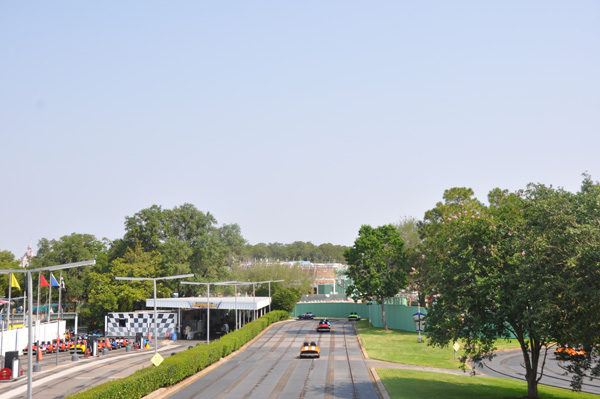 Finally, there were construction walls around the black globe that kids just love to move near The Lunching Pad. I am not sure what they are doing but there were yellow straps around the ball like they were going to lift it.
You can find a  list of current rehabs at Walt Disney World here.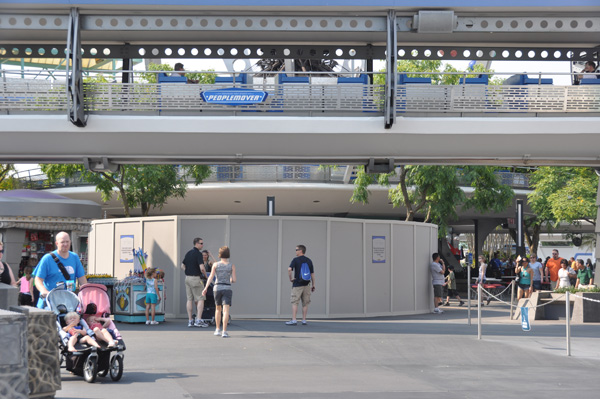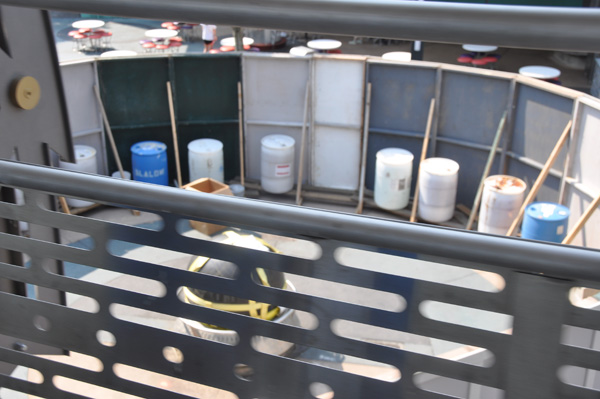 I know I sound like a broken record, but if this is your first time to Magic Kingdom or your once in a lifetime trip you will still have a wonderful time.  I still get a thrill when I walk into the park.  It is only going to be better once the construction is done. You will be able to get those precious family photos to remember your Walt Disney Vacation.
Let me know what you think by leaving a comment below.
Category: Disney World