Interview with Star Wars: The Clone Wars actor Ashley Eckstein, celebrity co-host of 2011 Star Wars Weekends at Disney's Hollywood Studios
It's the time of year on the Walt Disney World calendar when Storm Troopers, Jedi, Ewoks, droids, and all sorts of alien life forms make their way to Disney's Hollywood Studios for Star Wars Weekends.  I recently chatted with one of the hosts for this year's event, actress Ashley Eckstein, voice of Ahsoka Tano from the animated series Star Wars: The Clone Wars and founder of the Her Universe clothing line.
Now before you say, "I'm a Disney fan and could care less about Star Wars."  You should know that Ashley is as big of a Disney fan as they come – with growing up in Orlando, first job at Hollywood Studios, and wedding reception at the Grand Floridian, just a few of her relevant fan credentials.  Continue after the break to read and listen to just how much pixie dust runs alongside the midi-chlorians in Ashley Eckstein's veins.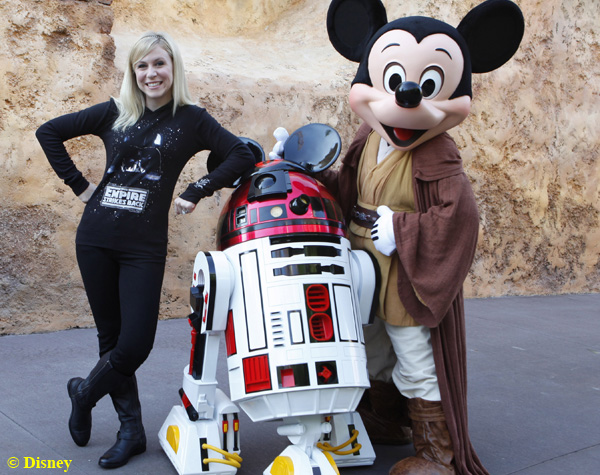 Click

1. here

to listen to the complete interview with Ashley Eckstein.
Star Wars Weekends is a celebration of all things Star Wars held at Disney's Hollywood Studios the last two weekends in May and first two weekends in June.  This year the event is "plussed" with the grand opening of the re-designed Star Tours attraction – now billed as "Star Tours 3D: The Adventures Continue."  For the 3rd year in a row, Ashley Eckstein returns as one of the celebrity hosts for the event.  She said her love of all things Disney and Star Wars is what keeps bringing her back.  "I couldn't imagine a better combination," Eckstein remarked.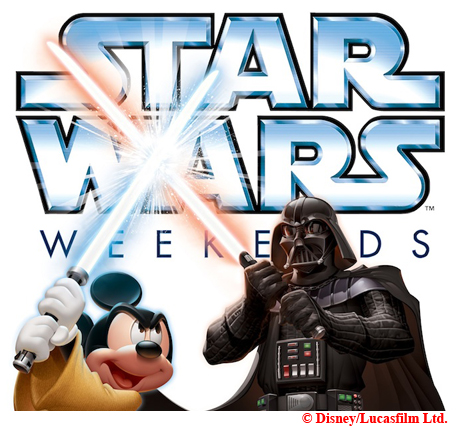 Ashley grew up in Orlando, and her father worked at Walt Disney World for 15 years.  "I grew up Disney, and was definitely a Disney kid," she said.  Besides her passion for Disney, she was also a Star Wars fan growing up, and her respect for Star Wars has grown the past 5 years working on Clone Wars.  Therefore, she's thrilled to host an event combining both of her loves: Star Wars + Disney.  As celebrity host, Eckstein attends all 4 Star Wars Weekends, moderates a 30 min show called "Clone Wars: Behind the Force", signs autographs, and appears in the celebrity motorcade.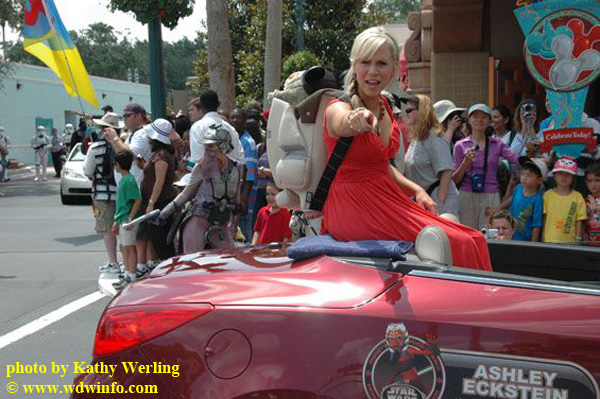 Regarding her affection for Disney, I asked if there was any specific visit or experience that converted her into such a fan of the parks.  She replied that so many of her favorite childhood memories revolved around Disney and the parks.  Ashley recalled early Christmas memories of visits with Santa Claus (going back to when she was 4 years old) at the annual Magic Kingdom private holiday Cast Member party.  She attended tapings of the "Mickey Mouse Club" in the late 80's/early 90's at (then) Disney-MGM Studios.  A birthday party included an advanced screening of "The Little Mermaid" complete with Michael Eisner present in the back of the theater.  The day she turned 16, Ashley rushed to Hollywood Studios to apply for her first job, and performed as a dancer/cheerleader in the "Hercules' Zero to Hero Victory Parade."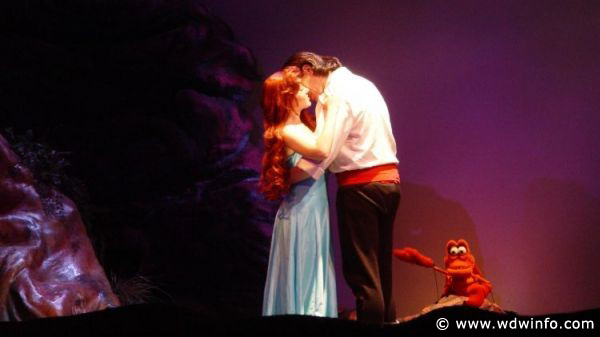 Because so many of her life's milestones were intertwined with Disney, it was only natural she would also get engaged and have her wedding reception at Walt Disney World.  Ashley shared how her future husband, professional baseball player and 2006 World Series MVP David Eckstein, proposed one night at Disney's Grand Floridian.  It turns out Ashley is a huge "Alice in Wonderland" fan.  While having dinner, David gave her a bag full of "Alice in Wonderland" gifts – Ashley continues…
"One of the things was a Cheshire Cat purse.  I looked at the purse, thought it was adorable and said, 'thank you so much!'  He goes, 'well, aren't you going to look in it?'  When I opened the purse, he was down on one knee, because the ring was in the purse.  Actually, I didn't even look at the ring.  I just threw the purse on the ground and said yes!"
At that point, Ashley said to her future husband, "You know we're coming back here for our wedding reception."  David never balked at having part of their special day on Disney property, and came back to the Grand Floridian for a Disney reception complete with Magic Kingdom ice cream and churro carts.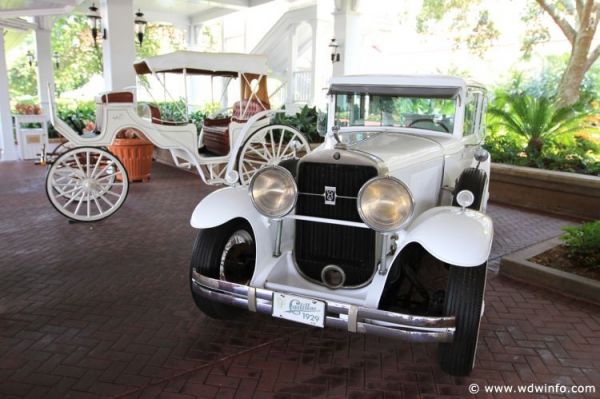 When talking about her start in acting, Ashley said growing up in Orlando helped prepare her for that eventual move to Los Angeles.  She built up her resume in Orlando, and thinks it's a wonderful place for people to start their acting careers with Walt Disney World, Universal Studios, and SeaWorld providing so many opportunities for young actors.  When describing how she landed the role of Ahsoka Tano for Star Wars: The Clone Wars, Ashley explained she was originally called in to audition for the role of Padme.  She was thrilled to have the opportunity but was concerned because she knew she sounded nothing like Natalie Portman.  The directors agreed; one sentence into the audition they stopped Ashley because her voice was "too young."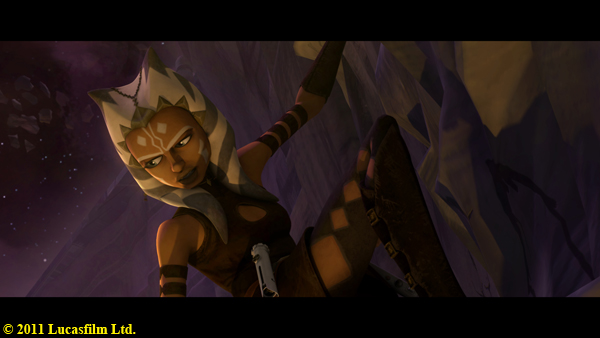 While Ashley didn't quite fit the role of Padme, Clone Wars producers mentioned there was a new character, a 14 year old girl, and asked Ashley to read some generic Star Wars lines.  When eventually told she got the part, Ashley was shocked.  "I thought I did horrible," she said.  It wasn't until Ashley showed up for work that first day when she finally found out she was playing Ahsoka Tano.  "Kind of a surprise, when it all happened," but to this day Ashley is very grateful for her part in a story and mythology with has such a large place in American pop culture.  I asked if she had much interaction with the creator of Star Wars, George Lucas.  She said she met Mr. Lucas a few times and described him as very kind, very down-to-earth, and very much involved in the show – so involved, the voice actors will receive detailed notes from Lucas about how he wants them to read their parts.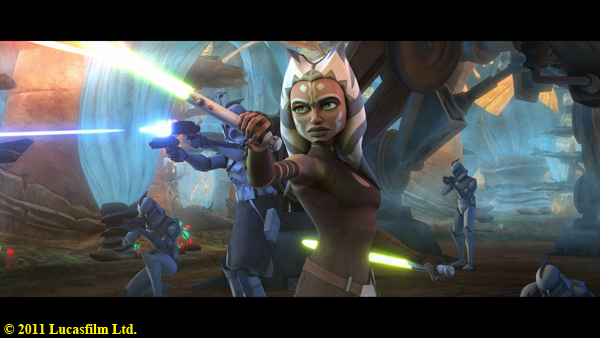 Ahsoka resonates with young girls, and I asked Ashley why she thought that was?  When she was growing up, Ashley said she was more of a "tom boy" who would rather be a baseball star instead of a princess.  Ashley said,
"I loved the Disney princess movies growing up, but that's not who I wanted to be.  I wanted to be the Jedi.  I wanted to play with the boys and use the lightsaber.  There's a lot of girls who would prefer to carry around a lightsaber than wear a tiara."
Ahsoka appeals to those lightsaber girls who want to be like her, and look up to Ahsoka as a role model.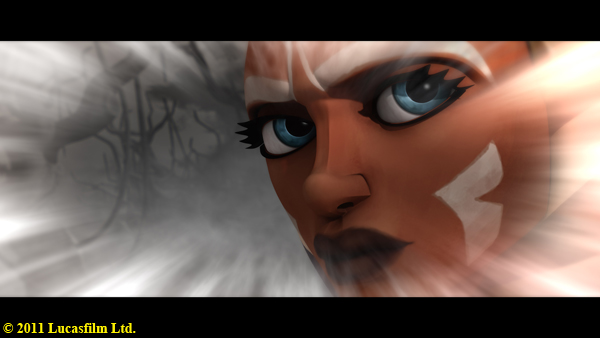 Speaking of role models for women, Ashley Eckstein has also created her own company and clothing line called Her Universe – targeted specifically at female sci-fi fans.  When asked the inspiration for Her Universe, Ashley replied that, selfishly, she was simply looking for Star Wars clothes to buy for herself.  Once Ashley got her part in Clone Wars, she wanted to show off her fandom, but found very little selection of Star Wars apparel for women.  She was surprised by this because every convention and event she attended, Ashley saw women fans everywhere.  Women and girls made up a large part of the Star Wars fan community, but there was very little merchandise targeted to them.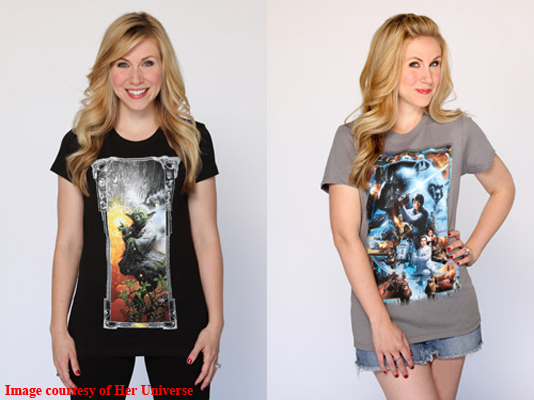 Her Universe will be 1 year old in June 2011, and Ashley is very thankful she secured her first character license from Lucasfilm Ltd. to create merchandise that "female Star Wars fans can wear proudly."  At Star Wars Weekend this year, Her Universe will unveil two new shirts.  Both new shirts feature the popular work Japanese artist Tsuneo Sanda – one featuring Jedi Master Yoda and the second with a montage of popular characters from the Star Wars universe.  Ashley Eckstein has come full circle from being a fan of the Disney parks, to working at Hollywood Studios, to hosting the large Star Wars event at the park, and now selling (and signing) her own t-shirts in Disney's Hollywood Studios.  Reflecting on this Ashley Eckstein gushed…
"At our wedding reception when my husband and I first walked in they played 'When You Wish Upon A Star.'  That song's always been very special to me because it's all about your dreams coming true.  Disney's played a huge part in my life.  It inspired me as a young girl.  Disney was where I had my first job.  I walked through Hollywood Studios at 16 years old and wanted so badly to be an actress, to design clothes, and all of this… and now to return, and actually be here as the host of an event and selling my t-shirts… it's crazy.  If you have a dream, go for it.  My favorite quote is, 'Don't dream it, be it.'  It's kind of ironic that my dreams are coming true AT Disney."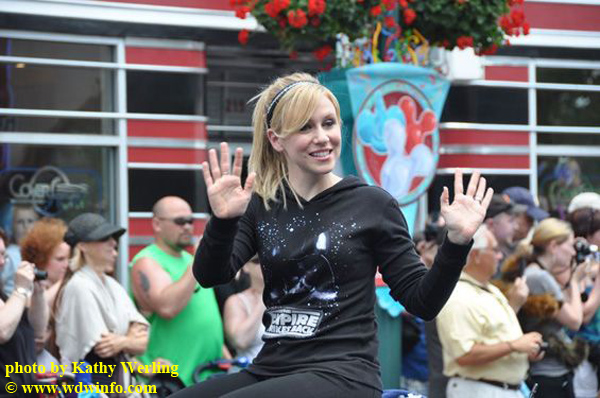 I want to thank Ashley Eckstein for taking the time to chat with us before her appearance at Star Wars Weekends May 20 – June 12 at Disney's Hollywood Studios.  In addition, Her Universe as agreed to donate one of each of their new t-shirts signed by Ashley Eckstein to auction at our Give Kids The World fundraising breakfast on May 22 – The Power of 10 Confronts The Power of the Dark Side.  If you're coming to Orlando for the first Star Wars Weekend and the opening of Star Tours, consider joining us for breakfast Sunday morning inside Hollywood Studios, before the park opens, at the Backlot Express Restaurant (right next to Star Tours).  All proceeds from the breakfast event will go towards helping children with life-threatening illnesses achieve their wish of coming to Walt Disney World.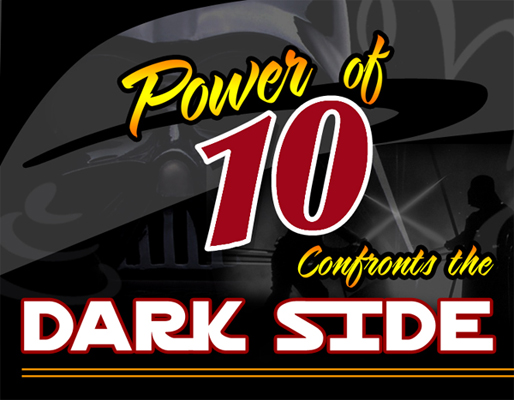 If you'd like to learn more about an effort in the Disney fan community to raise money for Give Kids The World, please visit the website for the Power of 10: Give Kids The World $1,000,000 Challenge.    Finally in honor of Star Wars Day, May the 4th be with you… always.
Category: Disney World