The Walt Disney World Swan and Dolphin Resort has hopped onto the Royal Wedding bandwagon in a big way.  Not only will the wedding between Prince William and Kate Middleton be broadcast live in the lobby of the Dolphin Hotel on Friday, April 29th, but now guests can get a glimpse of the future Queen of England's royal engagement ring… in sugar.  Resort Executive Pastry Chef Laurent Branlard recreated the 18 carat sapphire and diamond ring in sugar.  For those not following every detail of the royal wedding (i.e., me), the ring is the same one given by Prince Charles to Princess Diana upon their engagement.  Speaking of Princess Di, Chef Branlard also created one of her signature tiaras in sugar.  Continue after the break for more photos.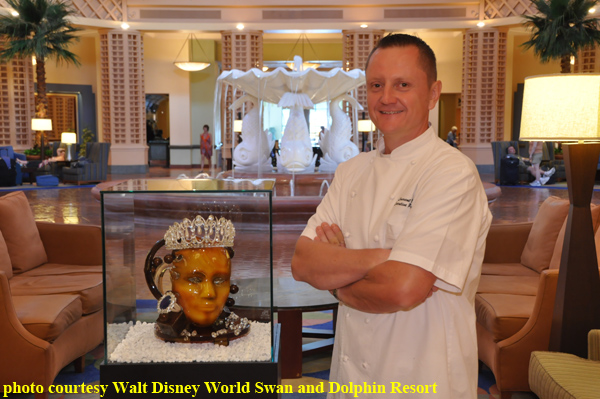 Image: Chef Laurent Branlard poses with his sugar re-creations of  the royal jewelry
The two sugar pieces took over 30 hours to create and are 100% edible.  They are currently on display in the lobby of the Dolphin Hotel until Friday's Royal Wedding.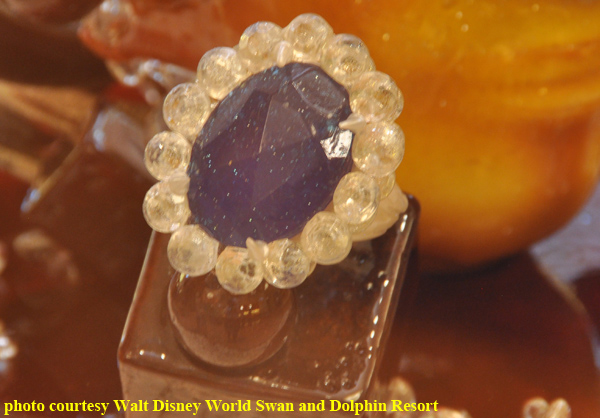 As previously mentioned, the Royal Wedding will be broadcast live in the Dolphin Lobby starting at 5:00 am (ceremony starts at 6:00 am), and is open to the public.  A complimentary English-style tea and breakfast will be available for guests to enjoy as they watch the event.  All activities for the viewing of the Royal Wedding are free to the public (not just resort guests).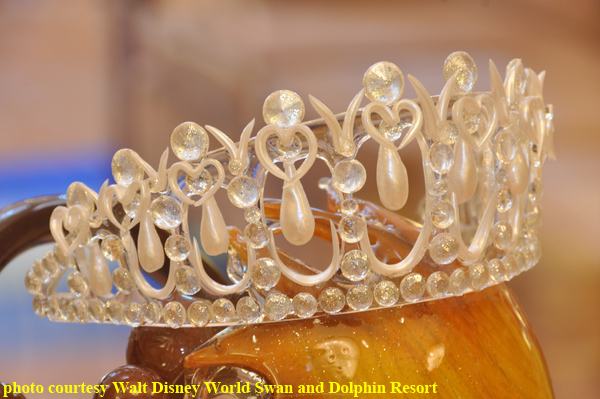 Executive Chef Laurent Branlard is one of the top pastry chefs in America, and holds the distinction of being the only 2x winner of the prestigious World Pastry Team Championship.  He is particularly known for creating elaborate chocolate showpieces and intricate sugar displays.  His previous creation was a life-size Santa Claus display made of over 1,000 pounds of various types of chocolate.
Category: Disney World