Disney announced that major structural construction work is complete for their Hawaiian Vacation Club property, Aulani.  On April 21, construction workers from Hawaiian Dredging Construction Company, Inc. handed over the property to the Disney Imagineers and Cast Members who will add the final details and theming to the resort.  Continue after the break for Disney's video and more details on the ceremony and property.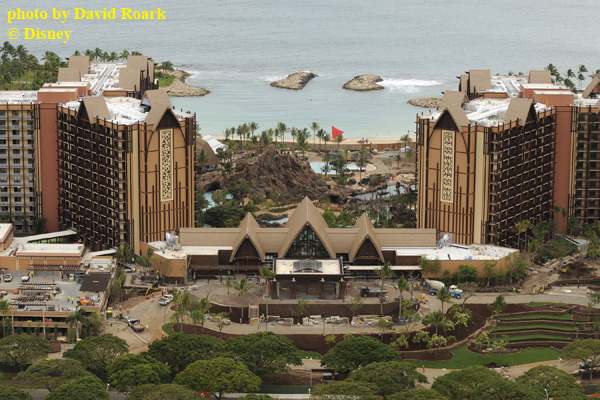 Key executives from Disney Vacation Club, Hawaiian Dredging Construction, and Aulani came together on the beach with crew workers and Disney Cast Members.  Everyone formed an arch, the symbol for Aulani, and then moved into a Mickey Mouse ears formation (M-I-C-K-E-Y).  Of course, a Disney ceremony would not be complete without an appearance by the "big cheese" himself, Mickey Mouse.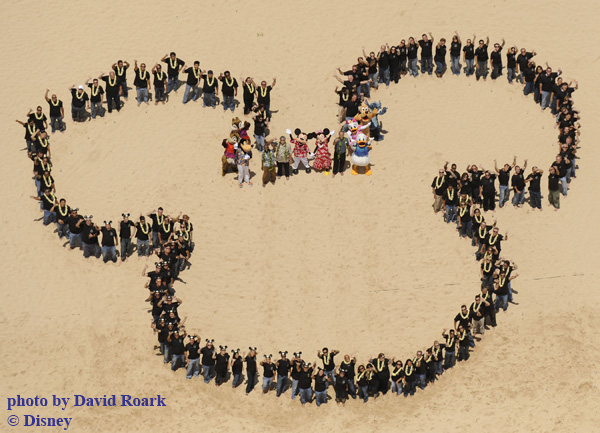 During construction's next phase, Walt Disney Imagineers will integrate the details and elements of story they created for Aulani.  Disney consulted with local experts, historians, and artists to attempt to create a resort representative of the people, customs, and traditions of Hawaii.  Included in the story will be the mischievous Menehune, a group of playful little people sprinkled and hidden throughout the resort.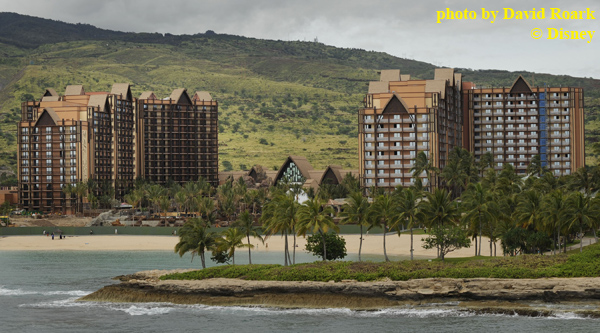 Aulani sits on 21 acres with its own private beach and lagoon in the Ko Olina area of Oahu.  The resort will contain 359 rooms and 481 two bedroom DVC villas.  Aulani will also contain an 18,000 square foot spa, and a variety of water activities including multiple pools, slides, lazy-river attraction, and snorkel lagoon.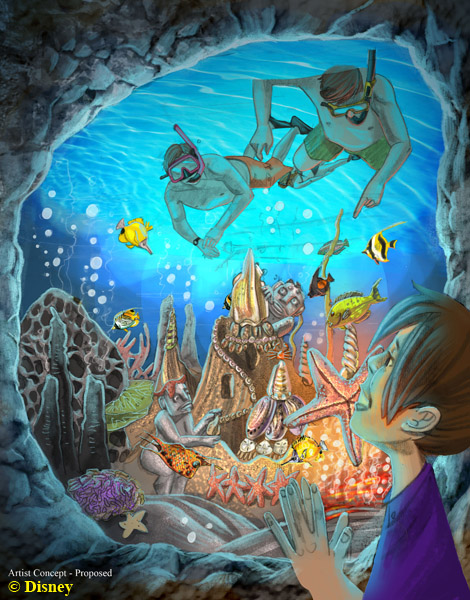 The resort will house two on-site restaurants including a character breakfast buffet offering.  In addition, similar to other Disney Deluxe hotels, there will be a signature kids club – Aunty's Beach House.  Imagineers envision children engaged in crafts and games all themed around various aspects of Hawaiian culture – thus, allowing parents to relax and enjoy their own adult time (in the spa perhaps?).
Aulani is set to open at the end of this summer, August 29, 2011, and reservations are already open for booking.
Category: News