Disney is taking a special sneak peek event for the newly imagineered Star Tours 2 to four Florida locations in April and May.  This is your chance to see what exciting galactic destinations await you before the attraction officially opens on May 20th at Disney's Hollywood Studios at the beginning of Star Wars Weekends.  To learn more information about these sneak peek events continue through the page break.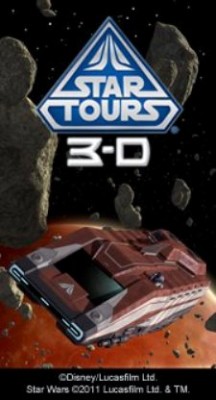 Photo courtesy of Disney & Lucasfilm ltd.
The four events will include Disney character appearances by R2-D2, C-3PO, Jedi Mickey and Leia Minnie.  You can find out more information about the sneak peek events, event photos, and a short video, at the event's official Facebook page.
The four Florida locations and dates include stops at:
SAT. APRIL 16 – AVENTURA MALL – MIAMI (11a – 7p)
SAT. APRIL 30 – ORANGE PARK MALL – JACKSONVILLE (10a – 6p)
SAT. MAY 7 – WESTFIELD CITRUS PARK MALL – TAMPA (10a – 6p)
SAT. MAY 14 – THE FLORIDA MALL – ORLANDO (10a – 6p)
If you can attend one of these events it's a terrific opportunity to see what's in store for the highly anticipated re-imagineered attraction.
Category: Disney World