I wandered through the Disneyland Hotel on my way to the park and thought I would share a photo of the monorail slide construction that is in progress!  For those familiar with this perspective of the Neverland Pool, you'll notice the presence of a wall around that area of the pool, the former water slide has been removed and the new one is partially installed.  I can't wait to see how this progresses!
Click here to view the concept drawing for the pool!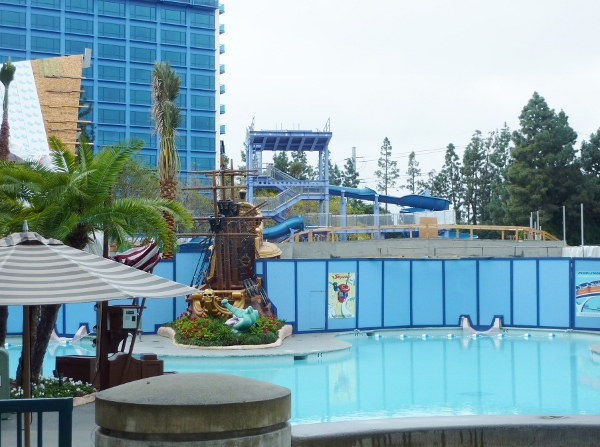 Photo by N. Johnson on 3/27/11.
Category: Disneyland
Disneyland Podcaster for the DIS Unplugged