The former Exposition Hall in Magic Kingdom at Walt Disney World has been renamed as Town Square Theater. It formally opens on April 1, 2011 as the new home of Mickey and Minnie Mouse and the Princesses.  Disney was operating the meet and greet as a soft opening today.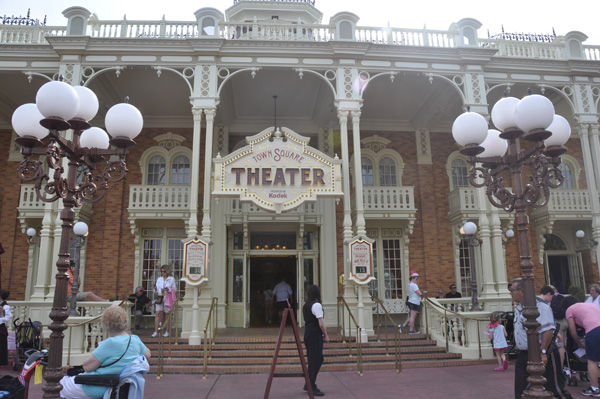 The area is themed as a Victorian-era theater.  It feels very rich and elegant.  Be sure to look all around you to see all the special signs and props while waiting to visit with the characters.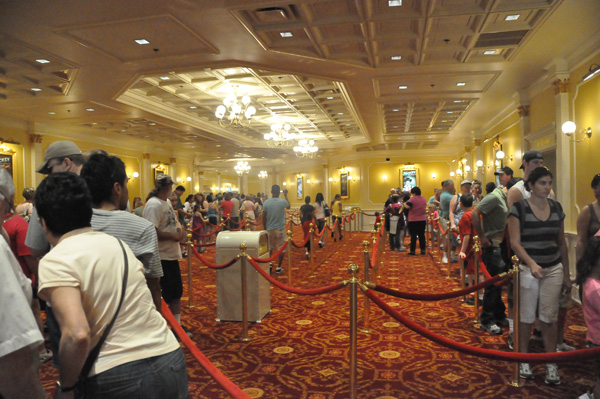 There are two separate lines, and they do have the estimated wait times outside each line.  Fast passes will be offered for the meet and greet and there are special signs showing you where to go if you have a fast pass. When you get close to the front of the line a cast member asks how many in your party.  I was by myself, so I was added with some other people; there were 10 of us total.  We were then told to walk forward into another waiting area.  Finally it was time for our group to enter the room where we would meet Mickey and Minnie.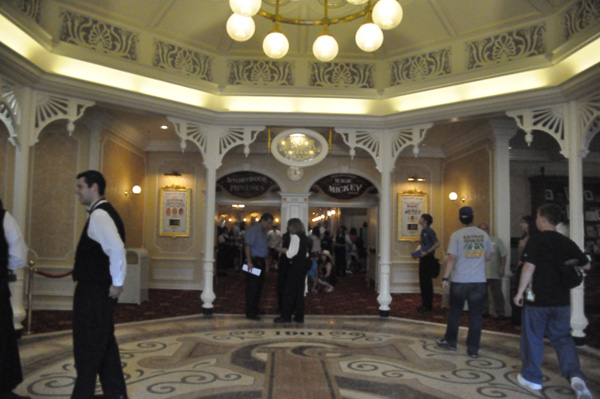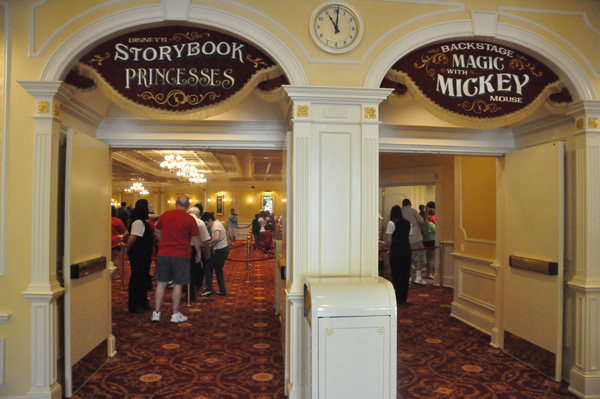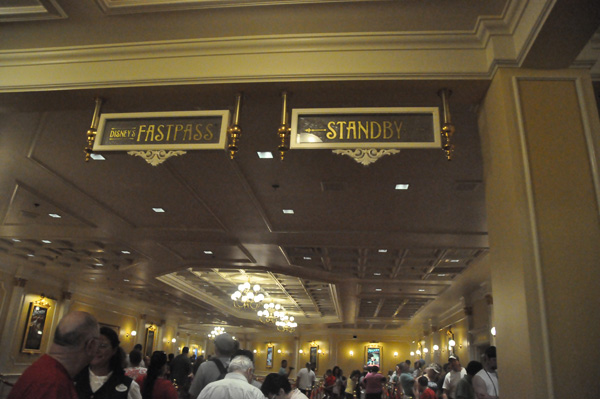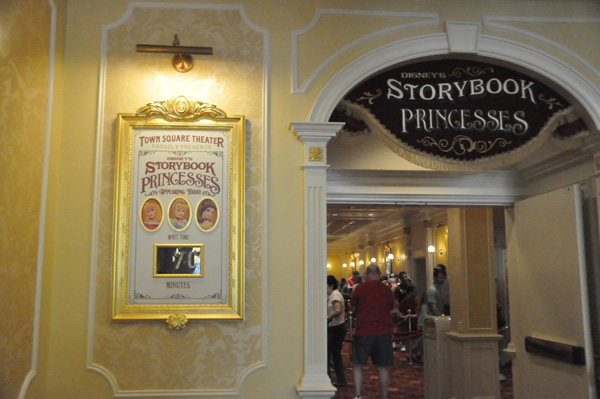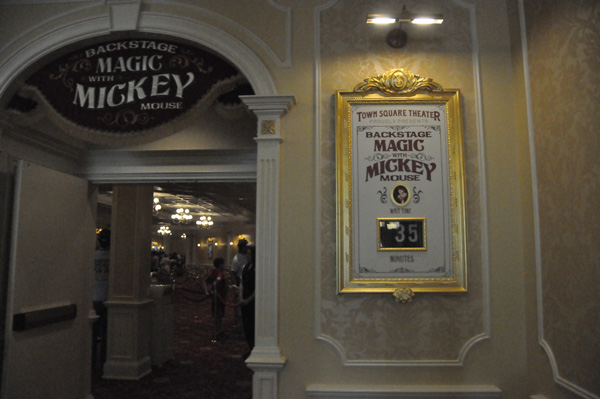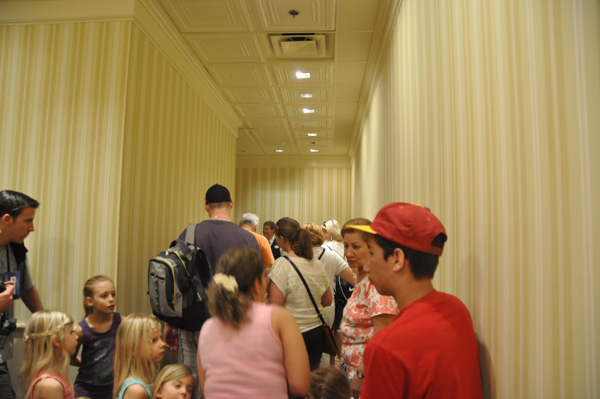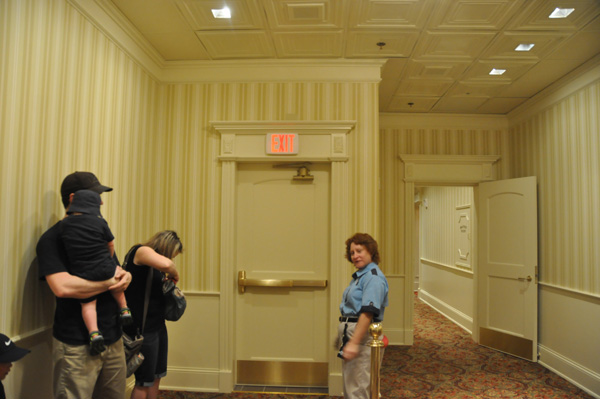 Finally, I was in the room.  Be sure to check out all the little signs and props.  Can you find the rabbit in a hat?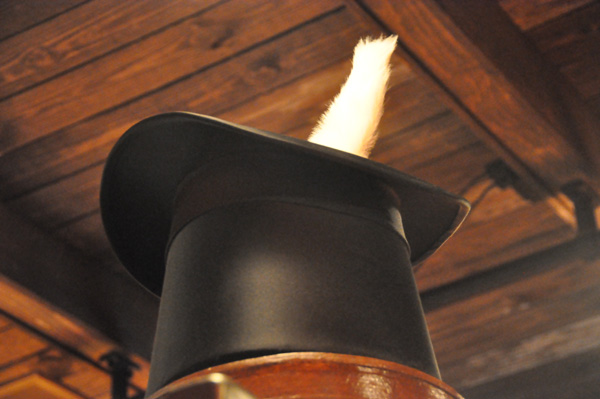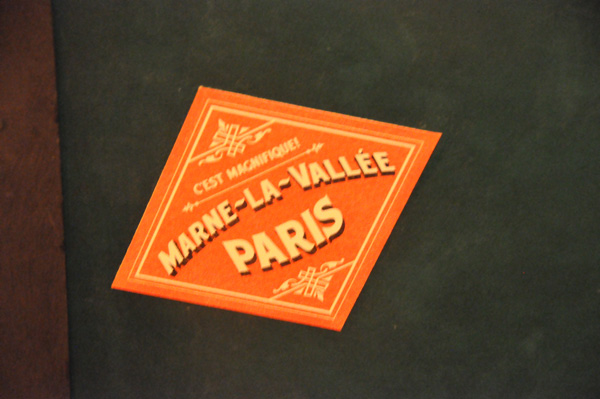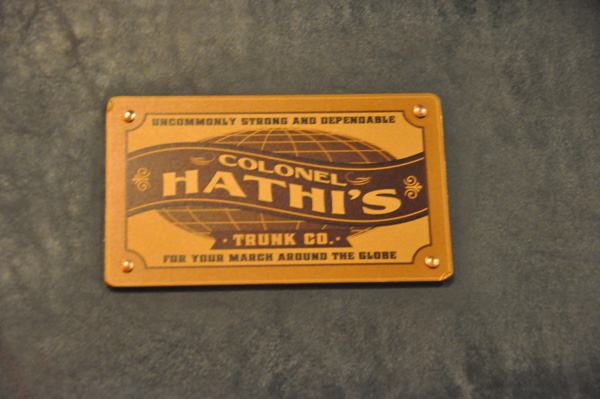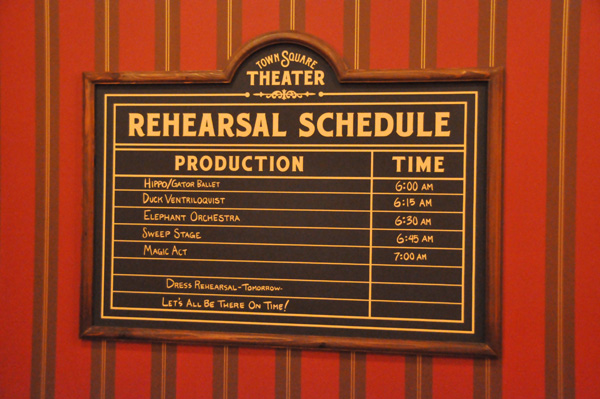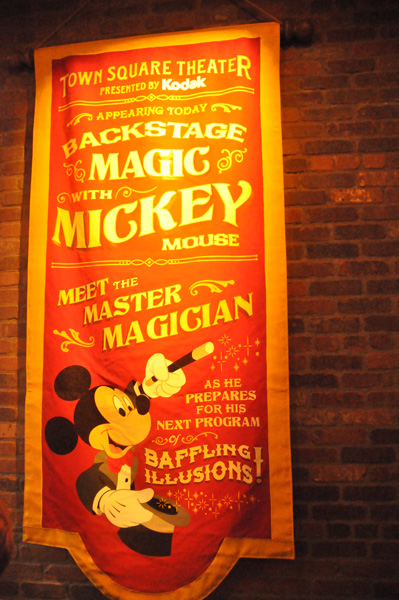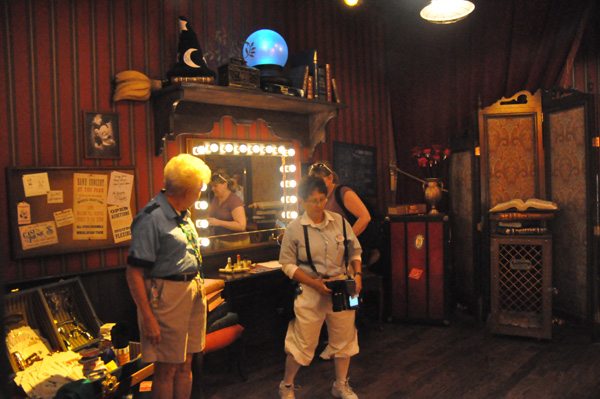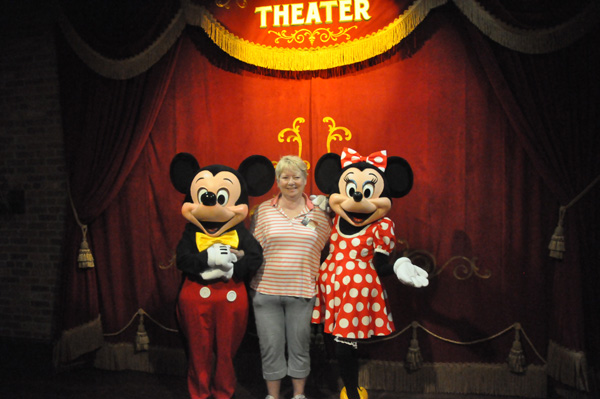 I am sure it will come as no surprise but Disney has designed the meet and greet area to bring you out into a gift shop.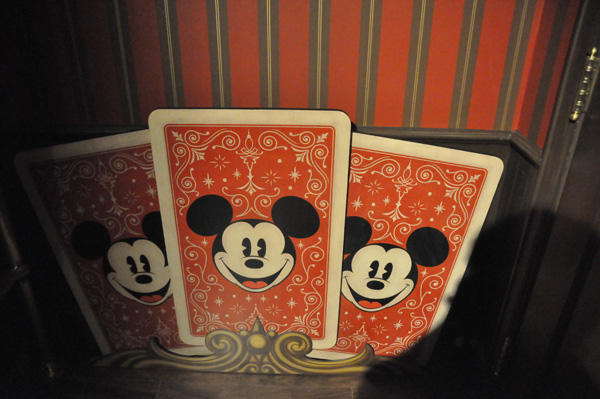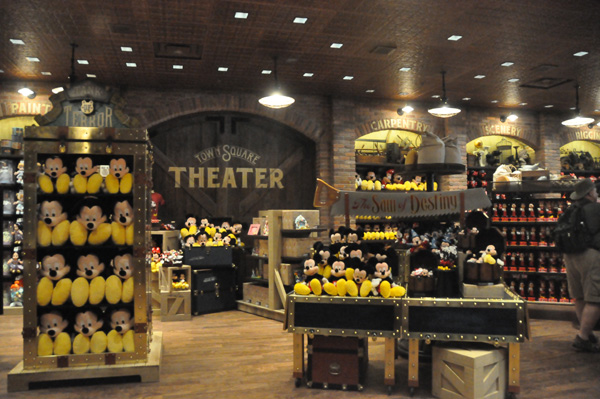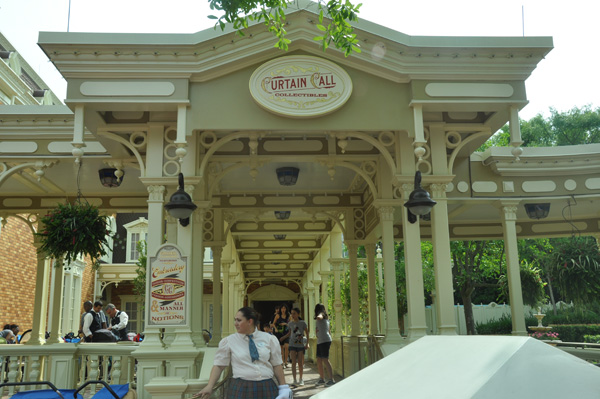 I love this new meet and greet area at Magic Kingdom!  I hope you will too.  If you visit, please let us know what you think.
Category: Disney World