For those of us living far away from Walt Disney World or Disneyland, we often look for that "Disney Fix" wherever and whenever we can get it.  The National Touring Company of The Lion King recently opened a 4 week run at the Auditorium Theatre in my hometown of Rochester, NY.  I was able to take my daughters (ages 10 & 13) to the 7:30 pm performance on Thursday, March 24th.  Continue after the break for our verdict as to whether the show satisfied our Disney itch.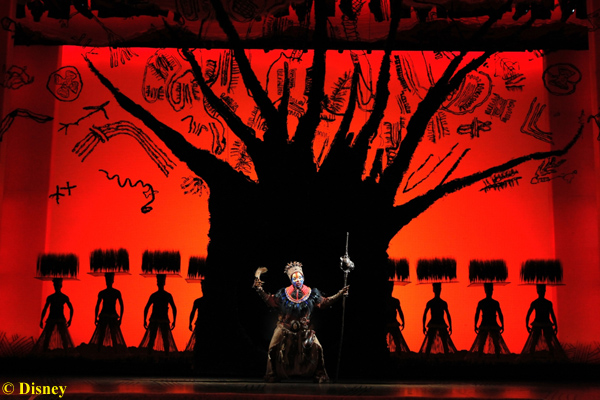 Image courtesy of the Rochester Broadway Theater League
First some details (and full disclosure), I received a complimentary press ticket to see the production, but paid full price for my daughter's 2 tickets at $67.50 each.  You may notice that this is not an inexpensive family outing for a Disney fix, but consider this, a one day ticket to a Disney theme park costs $87.33 for ages 10 and over.  Furthermore, a recent search of ticket prices for the Disney on Ice production of Toy Story 3 revealed admission charges of $20-$80.  Therefore, this Disney outing is comparable in price to other Disney entertainment options.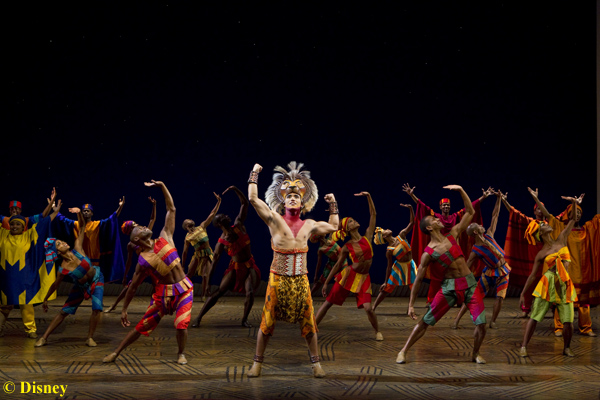 Image courtesy of the Rochester Broadway Theater League
We entered the theater around 7:00 pm.  The auditorium buzzed with anticipation and excitement, and the house looked nearly full.  Many families were in attendance for the 7:30 pm show including a couple seated two rows in front of us with two children (one girl outfitted in her finest Shrek ears) who looked to be 4-5 years old.  We had wonderful seats on the main floor 13 rows back, and my 10 year could barely contain her excitement for the show to start (asking approximately every 3 minutes what time it was).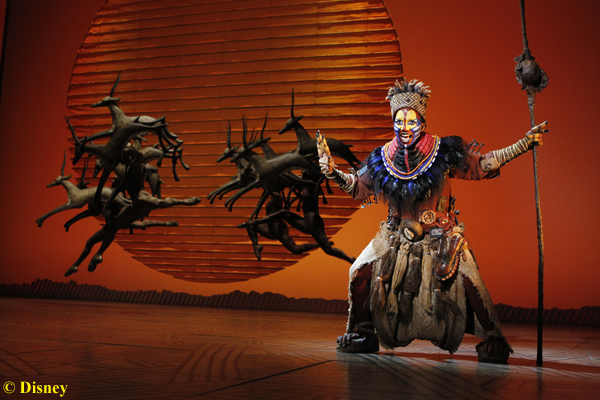 Image courtesy of the Rochester Broadway Theater League
7:35 pm, house lights dim, curtain raises, Rafiki emits her high pitched call, and the procession of animals parade down the aisles.  Cheers erupt as performers on stilts costumed as giraffes cross the stage.  Elephants, rhinos, and zebras march through the audience.  Zazu controlled as a kite swirling over our heads was last to take the stage.  At that point,  DD10 leans over to whisper in my ear "This is so cool", and I realize the opening scene of the production alone is worth the price of admission.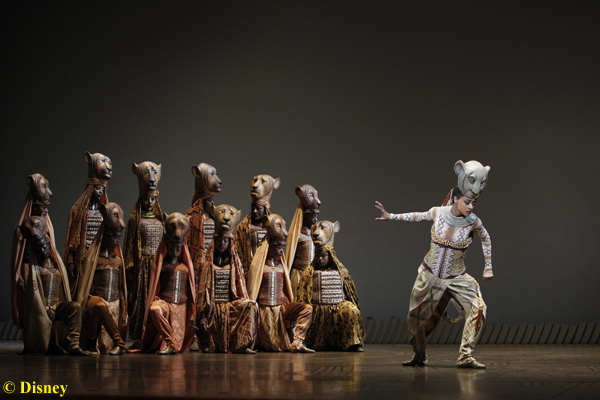 Image courtesy of the Rochester Broadway Theater League
If you're a Disney fan, of course you already know the story of The Lion King.  The 1994 film was part of the Disney animation renaissance chronicled in the recent documentary "Waking Sleeping Beauty."  It tells the story of Simba, a young lion prince, struggling with inner demons as he ascends to the throne.  Disney fans may also be familiar with the Broadway production of The Lion King that debuted in 1997 where MacArthur "Genius" Grant winning director Julie Taymor created a stunning adaption using masks, puppets, and African rhythms and spirit.   The stage production gently pokes fun at its animation roots at times such as when Zazu quips, "This wasn't in the cartoon."  However, the show transcends its cartoon beginnings, and can be shared and appreciated by the entire family.
The first act sings and dances its way through Simba's childhood.  Children will recognize familiar songs from the movie such as "I Just Can't Wait to Be King."  In addition, the audience will be riveted by powerful, goosebump-inducing songs that emphasize pivotal, dramatic moments like "They Live in You" sung by Mufasa to Simba after his close call with the hyenas.  Intermission occurred approximately 90 minutes into the show, and some of the children looked tired.  The Shrek-eared girl in front of us was notably resting her head on her Mother's shoulder.  However, once the second act begins with another procession down the aisles as the Ensemble chants "One by One" and kites flutter overhead – all audience members were engaged.  Any tired children were quickly awoken with Timon and Pumbaa's comic relief.  Rafiki's reprise of "He Lives in You" sung under Mufasa's visage in the stars had my girls on the edge of their seats.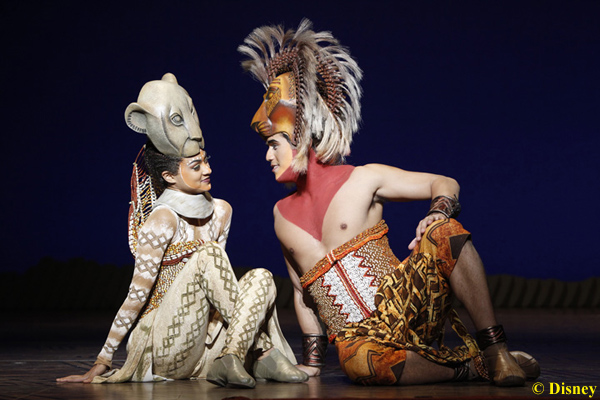 Image courtesy of the Rochester Broadway Theater League
So was The Lion King a worthy fix for a Disney Park fan?  I asked my daughters this question, "Do you think a ticket to The Lion King holds the same value as a theme park ticket."  They gave an unequivocal and absolute, YES.  My 13 year old added,
It's difficult to compare the show to a theme park experience because they are so different, but the costumes and music are so good it's like nothing you could find at Disney.
The Lion King runs through April 17 at the Auditorium Theatre in Rochester, NY, and tickets range from $22.50-$132.50.  If you can't make it to Rochester, click here to see all the stops on the North American tour.
Have you seen The Lion King production either on tour, in Las Vegas, or on Broadway?  What was your opinion, and how do you think it stands up for a Disney fix outside the theme park?  Please leave a comment below to share your opinion. 
Category: Editorials