Mom.  The love of your life.  The giver of your life.  Her big day is coming up – May 8th, 2011, to be exact.  Time to start planning.  Thankfully, the Disneyland Resort has some ideas of how to help you celebrate.
Last year, we showed you the lengths that the Disneyland Hotel goes to in order to make a Royal Buffet for a special Mother's Day experience for the Mom in your life.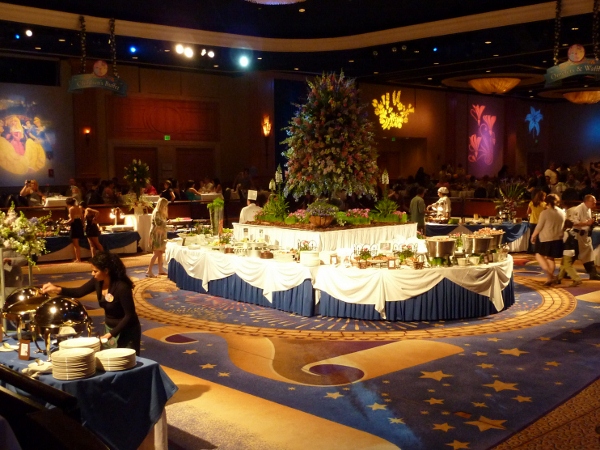 This year, another hotel is getting into the act and Storyteller's Cafe at Disney's Grand Californian Hotel and Spa will also be serving Mother's Day Brunch!   Let's talk about both options!
First off, Disneyland's traditional offering is the Mother's Day Royal Buffet in the Grand Ballroom of the Disneyland Hotel.   This year, it will be served on that Sunday, from 10:00 am to 3:00 pm, and will feature items very similar to those in previous years. Click here to see photos of many of the great things we discussed last year.
For the grownups, cold table with salads, artisan cheeses, fresh and smoked seafoods,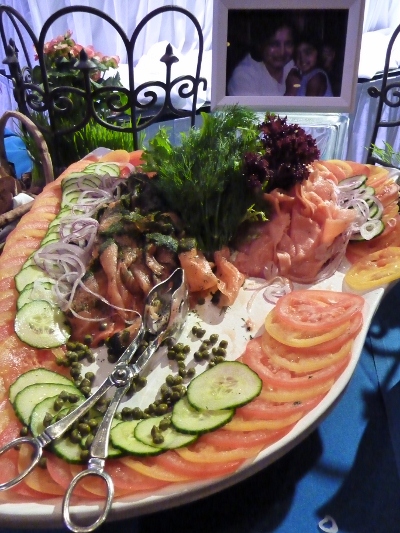 omelet and carving stations, with fresh waffles and roasted meats, a kid's buffet, and their amazing desserts,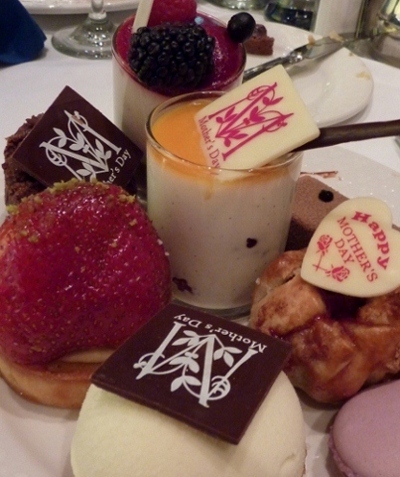 including a chocolate fountain and champagne!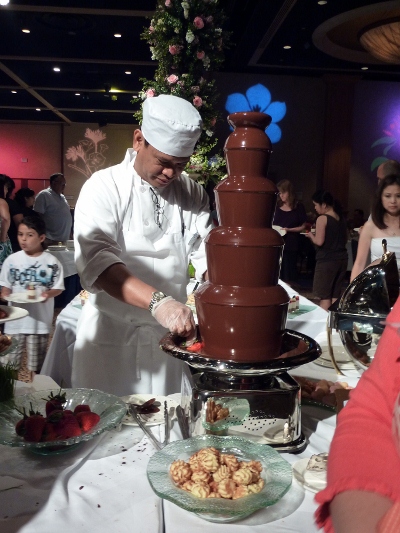 So moms won't worry about their little ones, there will also be a fabulous buffet of kid-friendly entrees, like Mickey-roni, pizzas, and desserts, served at their height.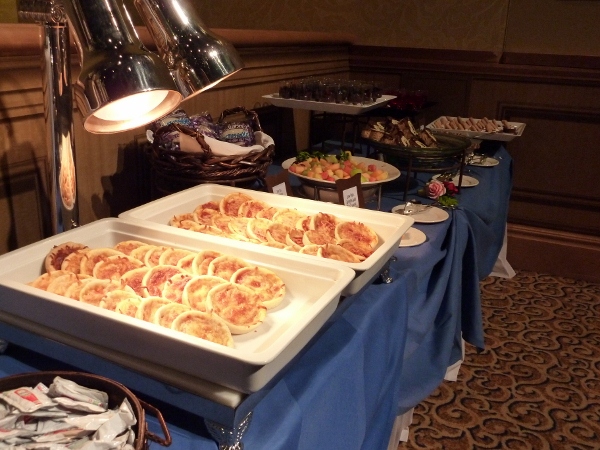 Of course, the Disney Princesses will be on hand all throughout the meal for meet and greets.
This experience will cost $71.99 per adult and $20.99 for kids, ages 3-9.  Age 2 and under are free.   Taxes and gratuities aren't included in that price, but the good news is two-fold.  4 hours of parking at the Disneyland Hotel is included with the cost and, for annual passholders, there is a discount.  15% for premium passholders and 10% for all other passholders.    From previous experience, I would recommend either early seatings or an off-peak time, like 10-11:00 am for the lighter crowds.
Now, let's talk about the new offering for this year!  For the first time, Storyteller's Cafe in the Grand Californian Hotel and Spa will offer Mother's Day Brunch with Chip, Dale, and a whole bunch of friends.  The Storyteller's breakfast, on that Sunday from 7:00am until 2:00pm, is one that we have reviewed before and consider a winner to begin with, but this buffet won't be simply their usual, wonderful menu – it sounds even better!  And the bonus – a much more family friendly price!!!!!    At $29.99 per adult and $13.99 for kids between 3-9.  As usual, 2 and under are free and the same discounts I mentioned for the Royal Buffet are available.   DVC Members will get their 10% discount at Storyteller's , as well!
Storyteller's has one additional feature – their a la carte menu will be available, so that is another consideration!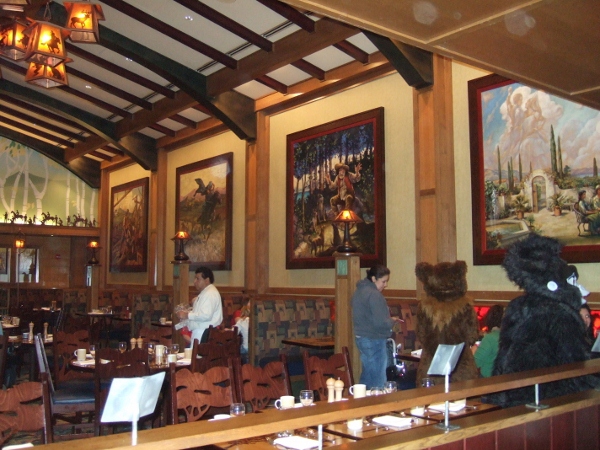 According to the description that Disneyland just announced on their blog, it will feature such entrees as
"black pepper-crusted New York strip loin (with cognac jus and horseradish cream), corned beef hash with poached eggs and chipotle-orange hollandaise, roasted salmon with tangerine vinaigrette, brioche French toast with blackberry compote and olive oil-poached asparagus with shaved Reggiano cheese."
Of course, they will also be serving their usual made-to-order omelets, plus "fresh scrambled eggs, Yukon gold hash browns with fresh thyme, sausage and bacon, artisan cheeses, cured meats and roasted veggies, and spring greens" There will also be a selection of desserts and fruit.
The kids will have the usual kid items, like eggs, roasted potatoes, chicken nuggets, and Mickey Waffles.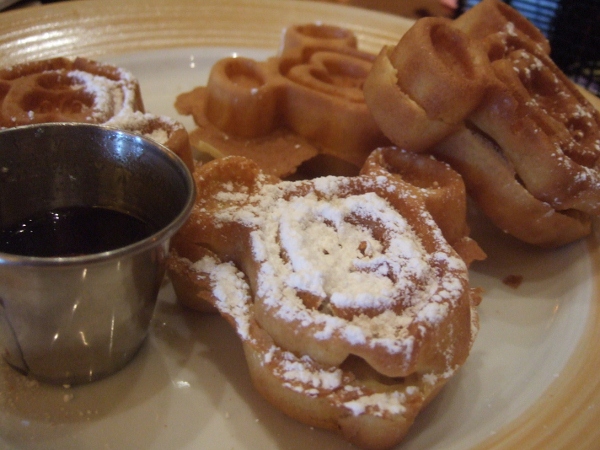 This is one place where they will just bring you a whole plate of those little gems!
Either option can be booked now by calling 714-781-DINE (3463) between the hours of 7:00 am and 9:00 pm.
Category: Dining, Disneyland
Disneyland Podcaster for the DIS Unplugged