It was a cold and blustery day for Castaway Cay during our December 2010 cruise on the Disney Wonder.  OK, compared to back home in Rochester, NY, cold and blustery was a relative term for the Bahamas.  Let's just say it was not really swimming/beach weather.  My daughters and I decided to rent bikes and tour around the island.  Continue after the break to follow along on our biking tour of Castaway Cay.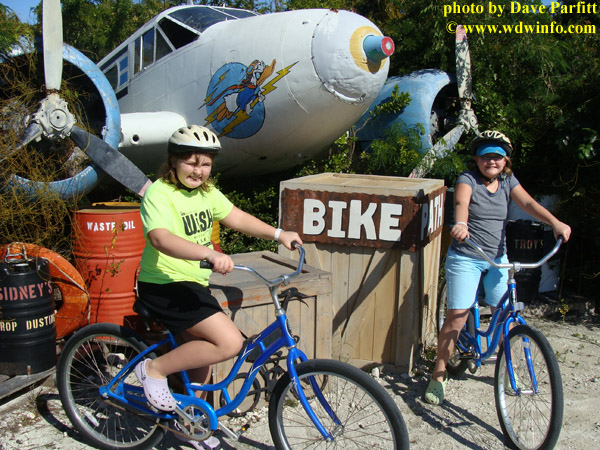 Bikes cost $6/hour to rent, helmets are required, and there are plenty of trails to explore the island.  We made our way over to the bike rental location, and paid our fee for the 3 bikes with our "key to the world" card.  Helmets could be found in large bins, and we rifled through and located ones that approximately fit.  After we grabbed helmets, we hopped on bikes.  There were lots and lots of bikes in rows, and we had no trouble finding ones our size.  These are single speed Schwinn bikes with coaster brakes, wide tires, and comfy seats – we're not talking Tour de France here, but perfect for a leisurely cruise around a tropical island.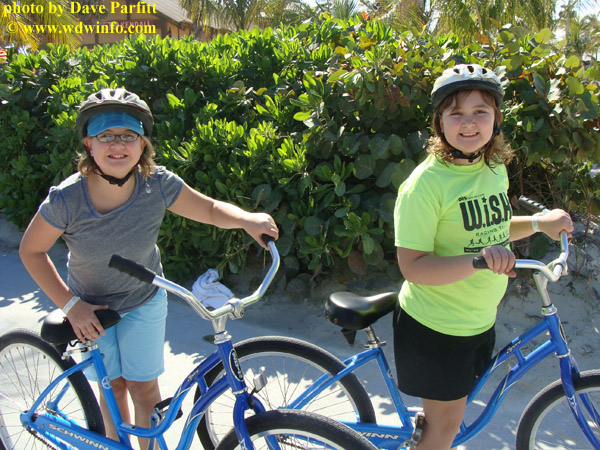 We exited the bike rental, and started on our journey.  We biked right down the flat, wide Castaway Cay landing strip, and snapped some photos of the remnants of the abandoned airplane.  The bike trail is very well marked, flat, paved, and wide – a very easy ride.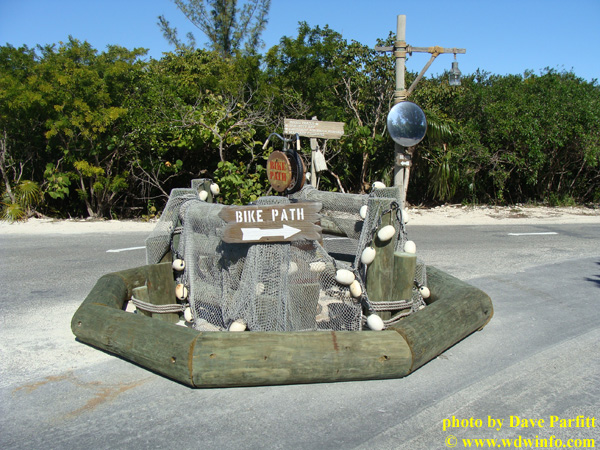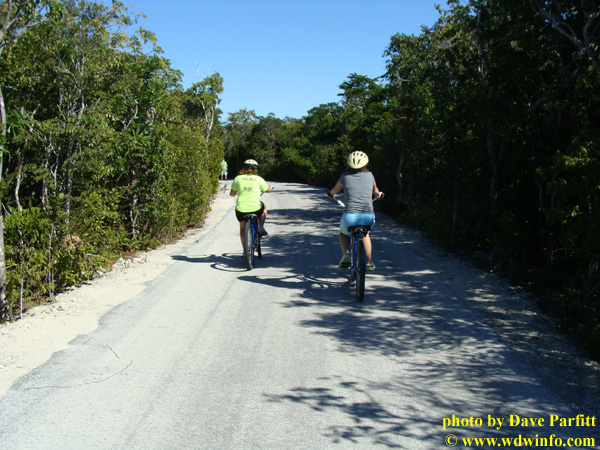 I love that Disney takes the time to "theme" the bike trail, and place interesting relics along the way.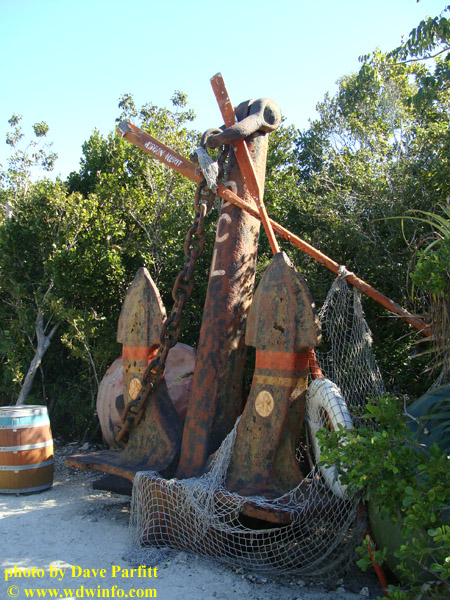 The payoff for riding all the way to the end of the trail is climbing up the lookout tower to see expansive views of the island and ocean.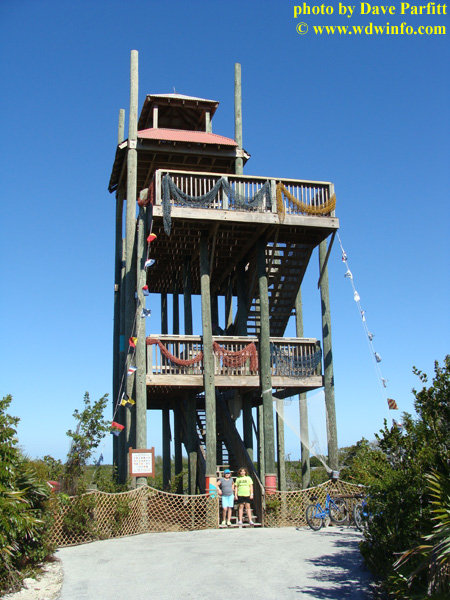 You get a sense of how far you have biked from the ship – that's the Disney Wonder in the background.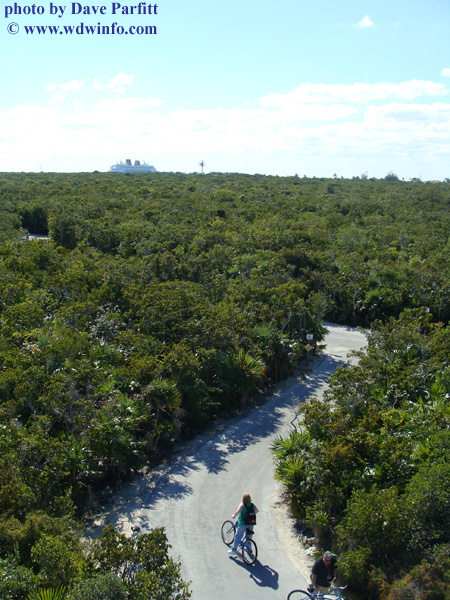 Kayakers made their way down the inland waterway on an excursion.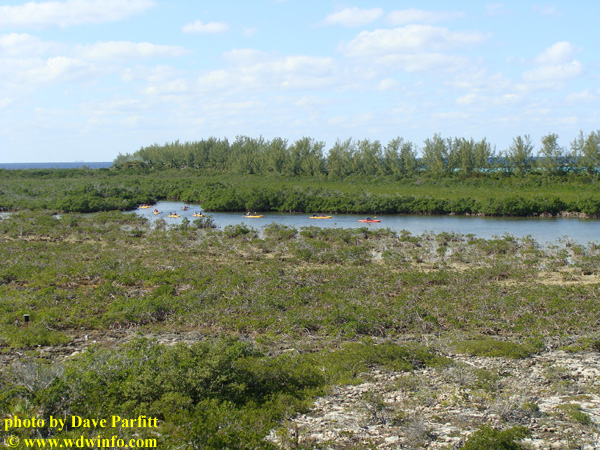 There were also these whimsical "folk art" characters placed around that you would only notice from the lookout tower.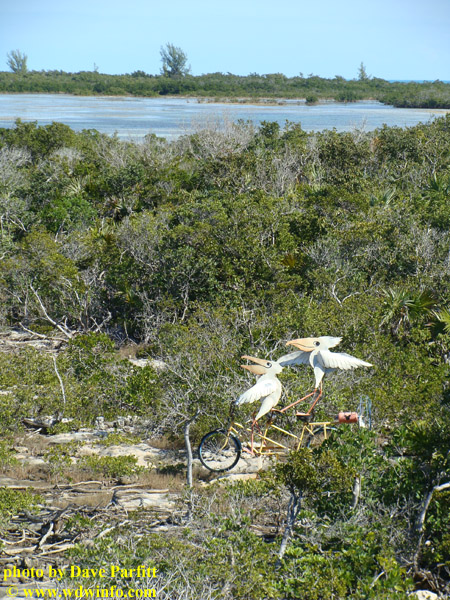 After we enjoyed the view for a little while, we decided to start biking back.  There were plenty of water stops along the way to quench our thirst.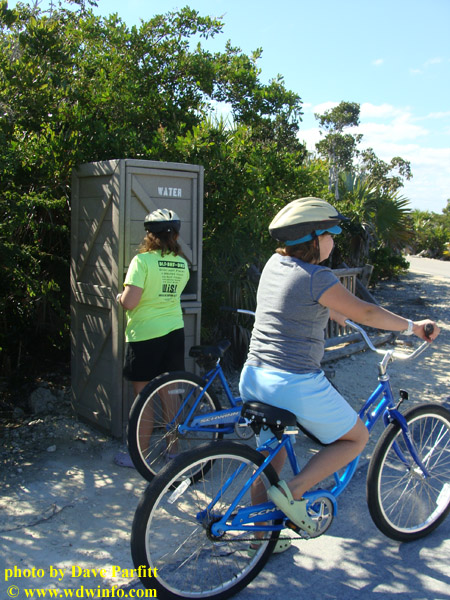 As well as this ominous warning – I believe in not touching the foilage, but I'm not sure where the rough road was…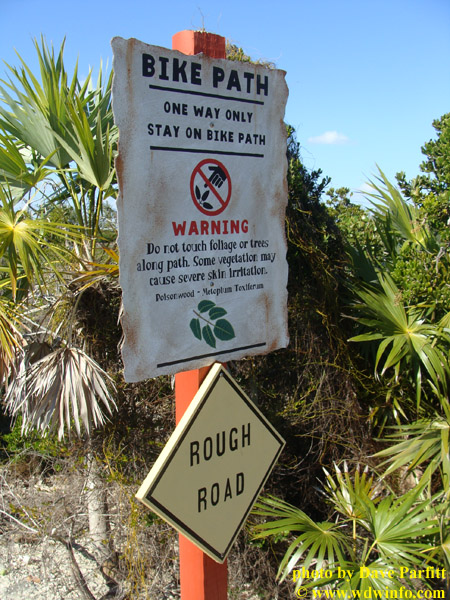 We took one final side trail before returning to the bike shack, and were treated to a peaceful view down a secluded beach.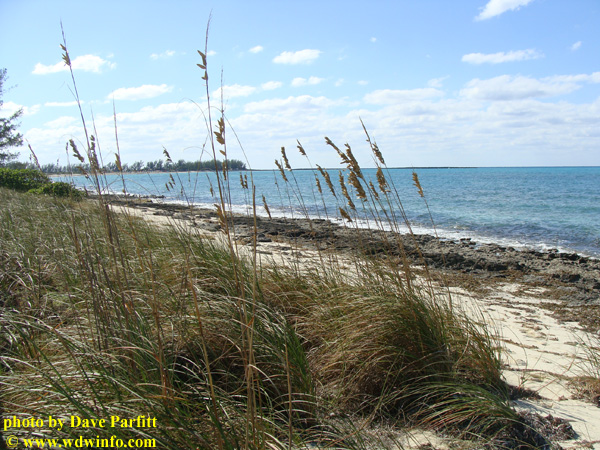 During our one hour rental, we had plenty of time to see all the sights of the island.  Would I recommend renting a bike to check out Castaway Cay?  Without question, absolutely.  Sometimes we get so caught up rushing here and there to activities or see characters, that we don't want to spare an hour for a simple pleasure like a bike ride.  However, it's a great way to get away from the crowds at the beach, and see parts of the island you would not get to see.  Plus, for me, the best part was getting away, and having some quality time with my daughters – isn't that what Disney vacations are all about?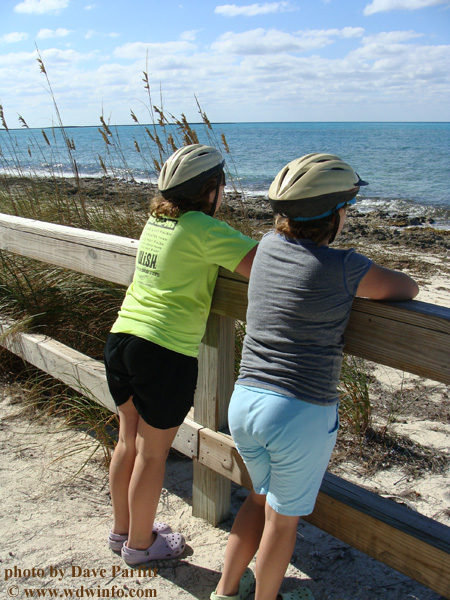 To see more photos of our bike tour of Castaway Cay, check out this photo gallery.  Have you taken a bike ride during your Disney cruise?  What was your impression?  Please leave a comment below to share your thoughts.
Category: Disney Cruise Line