Each Disney destination including Disneyland, Walt Disney World, Tokyo Disney Resort, Disneyland Paris, and Hong Kong Disneyland has its own Imagineering team to maintain and develop the parks.  Long-time Walt Disney Imagineer Kim Irvine founded Disneyland's Imagineering office in the early 1980's, and currently serves as the Art Director for Disneyland.  On Saturday, March 12, she received the Themed Entertainment Association's "Buzz Price Award" recognizing a lifetime of distinguished achievements.  Continue after the break for her conversation with the DIS Unplugged; Kim discusses working with Walt Disney's original Imagineers, redesigning iconic attractions such as Disneyland's it's a small world, and her family's close connection with some Grim Grinning Ghosts.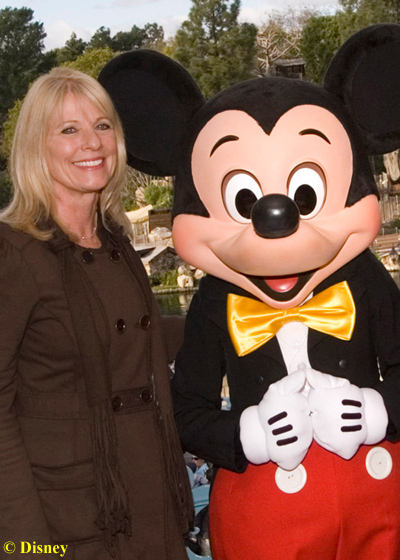 Image: Imagineer Kim Irvine, Art Director, Disneyland recipient of Buzz Price Award
1. Click here to listen to the complete interview with Kim Irvine

.
Kim Irvine began her career at Walt Disney Imagineering in 1970.  For the past 30 years she's led the Disneyland Design Studio as Art Director.  Irvine's team has completed projects such as high-profile redesigns of iconic attractions such as Sleeping Beauty Castle, interiors for Great Moments with Mr. Lincoln, and it's a small world.  She discussed the challenges involved in changing attractions that have such passionate and devoted followings.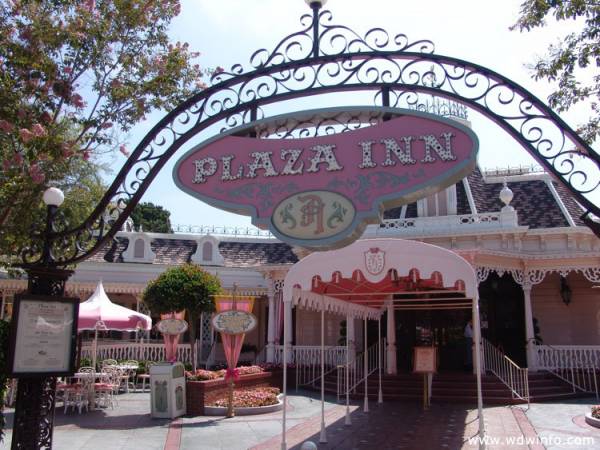 Kim said her training with the original Imagineers such as her mentor John Hench as well as Marc Davis, Mary Blair, and Claude Coats, taught her to have a "respect and understanding of the stories" of the attractions.  She then recalled a story of Hench's reaction to news of the redesign of his Plaza Inn restaurant.  He said, "That's good they still want keep the restaurant.  It's still relevant, and we can make it work."  Kim said that was an epiphany for her because if the Disney Legend John Hench can be so open to change, so can she.  To emphasize Kim Irvine said, "That's how I approach all the changes we make to the park.  Absolutely keeping to the original intent and storyline, and making it as good or better than it was before."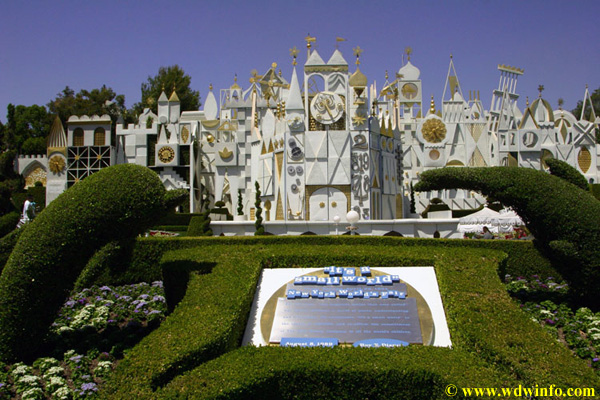 When Kim Irvine started at Walt Disney Imagineering in 1970, she worked alongside Disney Legend Mary Blair.  Blair was the artist who designed the dolls and signature style of it's a small world.  Irvine's first assignment in the model shop was working with Mary Blair on it's a small world for Walt Disney World, and the collaboration had a profound influence on Kim's future work.  Irvine described how Mary Blair's artwork used sophisticated designs, patterns, and colors, and yet she had the ability to make the art look as though a child did it – not an easy thing to do for an adult.  Mary Blair taught Kim Irvine how to look at the world through a child's eye.  Therefore, when the Disney Design Studio was asked to create and add Disney character dolls to it's a small world, Kim Irvine insisted those dolls look seamless to the style of Mary Blair's work.


In addition to working with Mary Blair and many other original Imagineers, Kim Irvine also started at Walt Disney Imagineering working alongside her mother Leota Toombs (inducted as a Disney Legend in 2009).  Kim said it was intimidating at first to work at the same company as a parent – especially when they are thought of so highly.  However, Leota encouraged Kim to come to Imagineering to work for the summer, they worked together beautifully, and Kim loved working with her mother.  In addition, Kim Irvine's father was respected Disney animator, Harvey Toombs, who worked on films such as Fantasia, Pinocchio, Dumbo, Bambi, etc.  Kim said she's very proud to be a "Disney Brat" from a Disney Company household.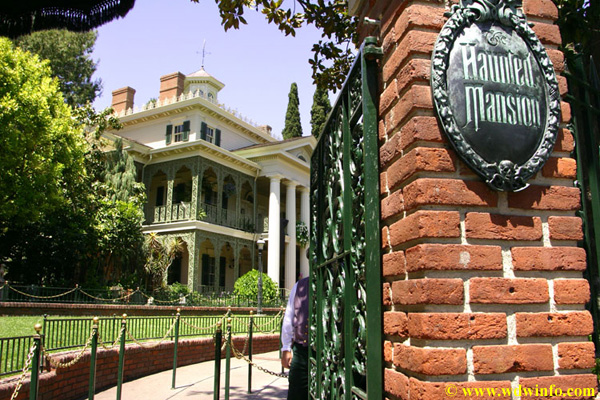 If the name Leota is familiar, it's because Kim Irvine's mother, Leota Toombs, can be seen by all guests of Disney Parks that visit the Haunted Mansion.  For it is Leota Toombs' likeness that is the floating head of "Madame Leota" in the crystal ball of the Haunted Mansion.  Kim went on to say that her mother is also the "Little Leota" at the end of the attraction, and it is her mother's voice beckoning "hurry back… hurry back…" as guests make their way towards the exit.  Keeping it all in the family, Kim Irvine also has a role in the "Nightmare Before Christmas" holiday overlay for the Haunted Mansion, and she is thrilled to have a shared role with her mother.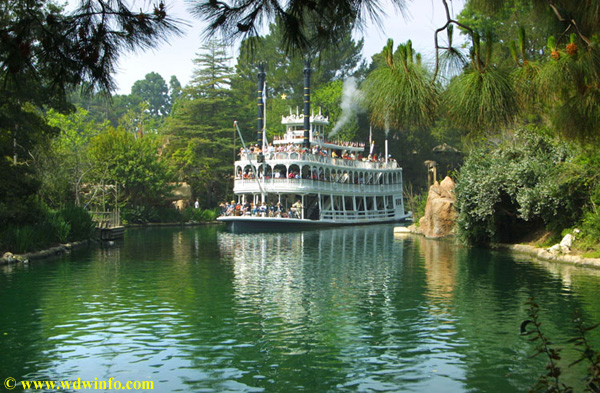 Our conversation shifted back to Kim's more current work at Disneyland.  Her team was responsible for the Disneyland 50th Celebration, the design of Frontierland's Rancho Del Zocalo restaurant, the recent "plussing" of the Rivers of America, and the creation of the "Dream Suite" above New Orleans Square – to name a few.  When asked if there was one project she looked upon as her favorite, she paused, considered, and said, "As a team, probably the Dream Suite was one of my favorites because every single person in here contributed to that project.  Everybody contributed because they wanted to be a part of the 50th Anniversary."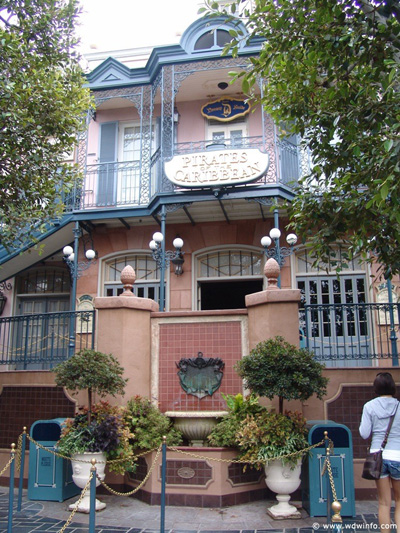 Even though Kim Irvine just received the "Buzz Price" Lifetime Achievement Award, it does not mean her career is over.  She says she's not done yet, and is currently working on some new shops and restaurants for Disneyland (among other things she could not mention).  When asked what it meant to her to receive this honor from her colleagues, Kim replied,
"I was so surprised.  It was something I never dreamed of, receiving such an honorable award.  The greatest thing about it is it honors the entire on-site group of Imagineers – not just Disneyland but Walt Disney World and Paris, Tokyo, and Hong Kong too.  This really recognizes that feeding and care of those great parks is an important, important part of Disney."
Congratulations again to Kim Irvine, Art Director for Disneyland, and recipient of the Themed Entertainment Association's "Buzz Price" Lifetime Achievement Award.
Category: Disney World, Disneyland