The 18th Annual  Epcot International Flower and Garden Festival debuted today at Epcot in Walt Disney World.  To me this signals Spring in Florida. The dates this year are March 2- May 15, 2011. It seems many were excited for the opening of the Festival as it was quite crowded this morning in Future World. The tag line for this years event is "Epcot Springs to Life". It sure did!
Update: They have added Lotso to the entrance flower bed.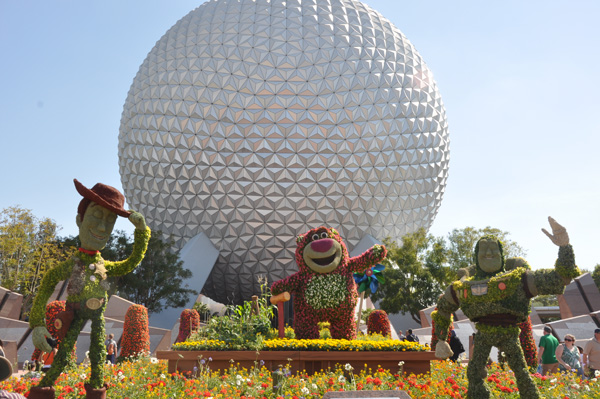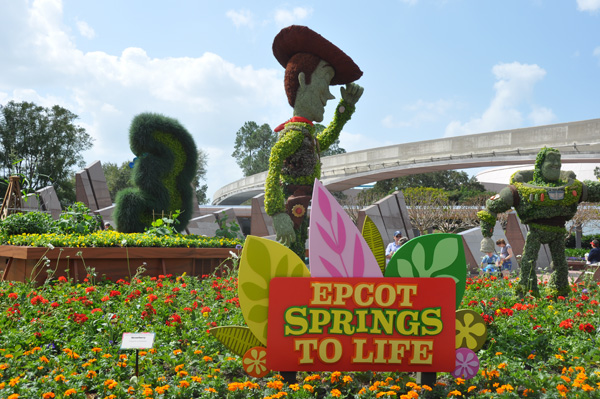 This year there are new topiary characters from the Disney-Pixar film, Toy Story 3. I love the attention to detail that Disney has when they create something.  Notice the pull string on the back of Woody.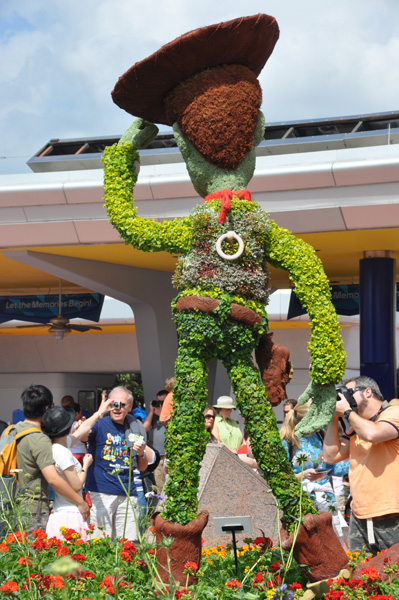 It is a good idea to take a look at the Festival map before arriving so you can plan your touring.  It does seem they don't have as much as previous years, but I really like what was done with the Butterfly House this year – it's more than double the size of last year's.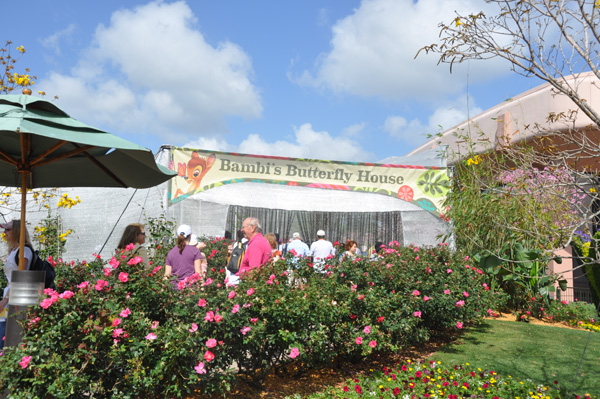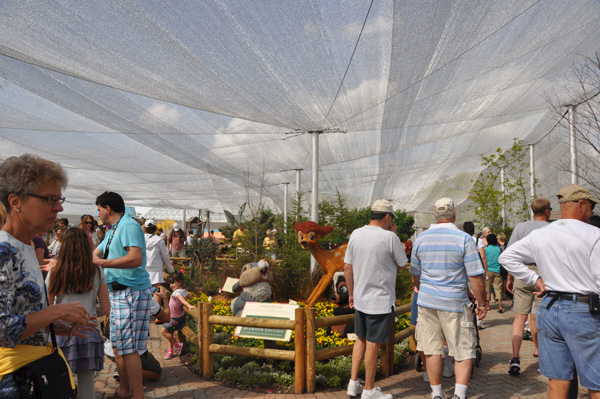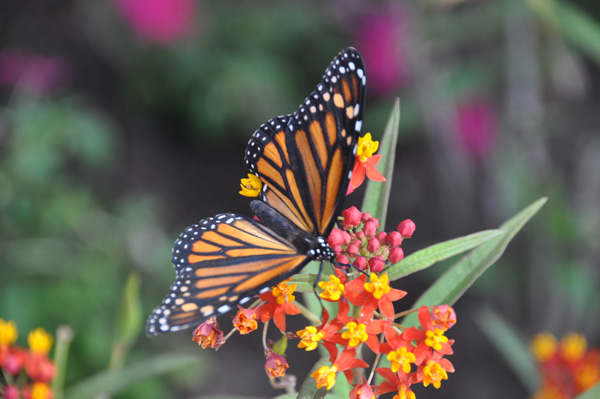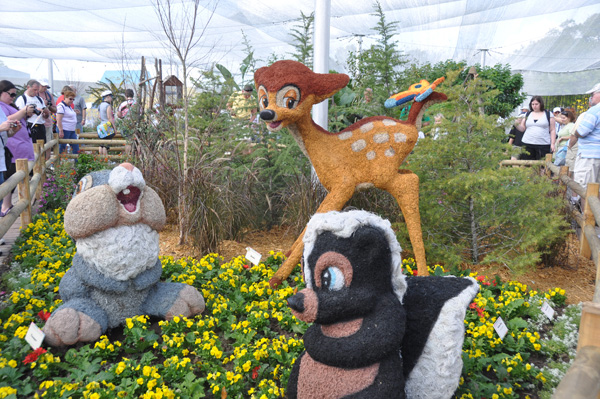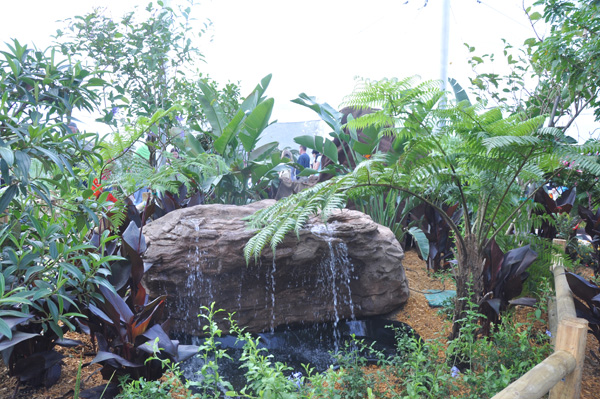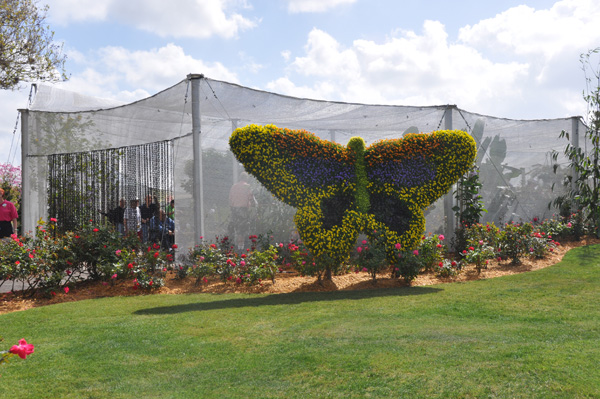 I love how they decorate the lake every year.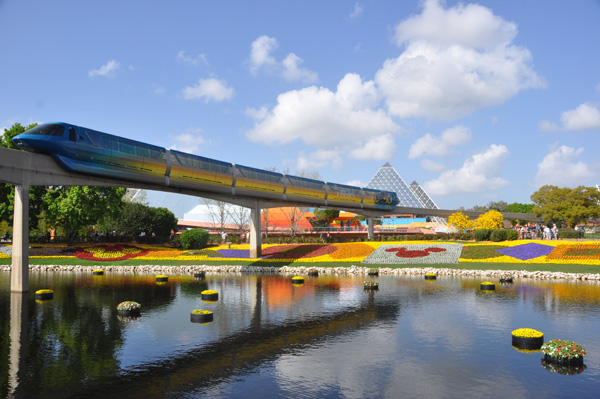 They have a meet and greet area for the Pixie Hollow Fairies.  It is located next to Mouse Gear in Future World, around the back of the store.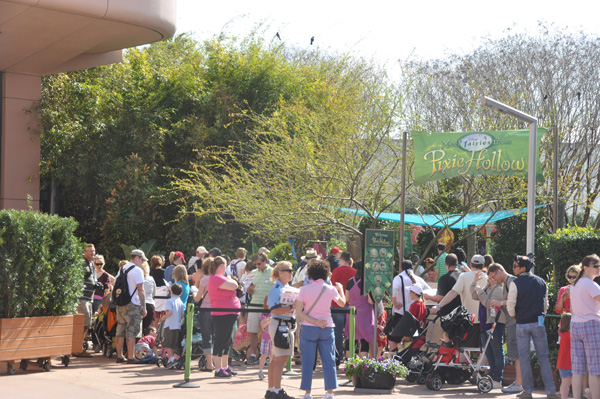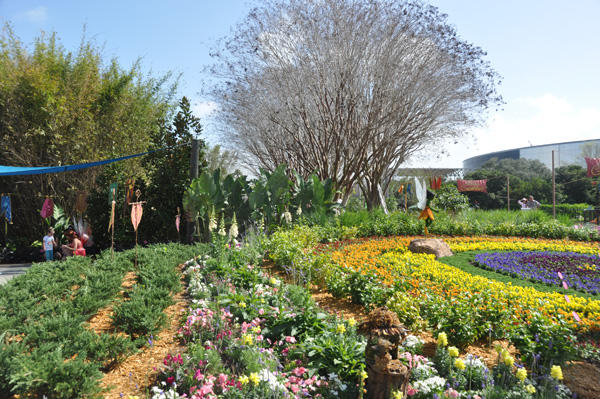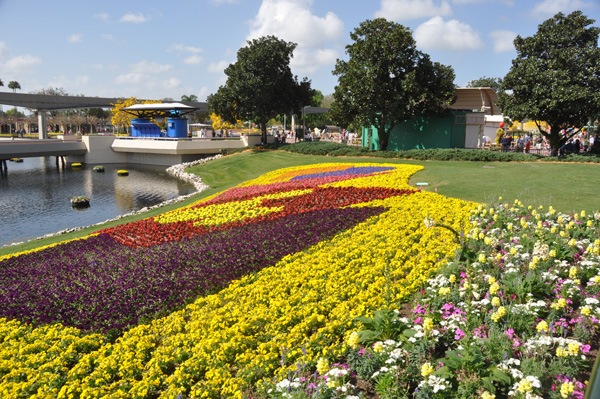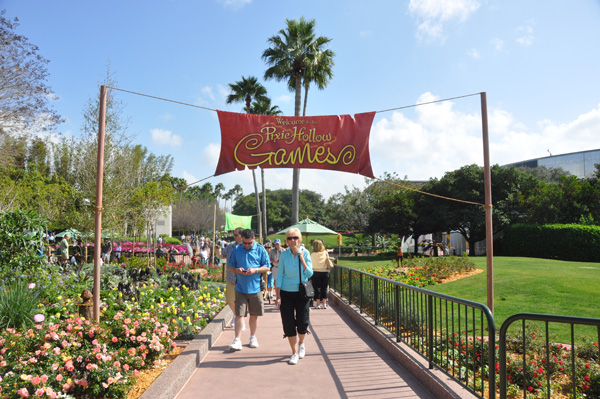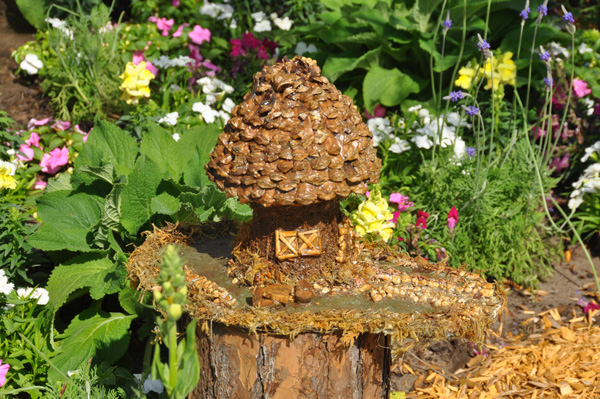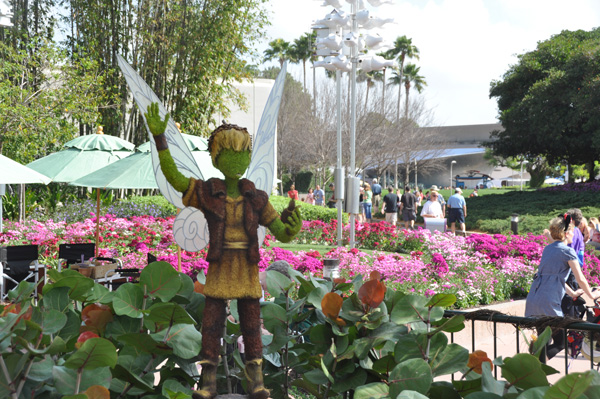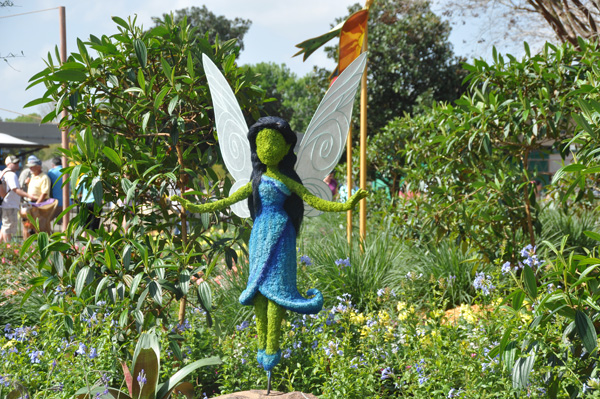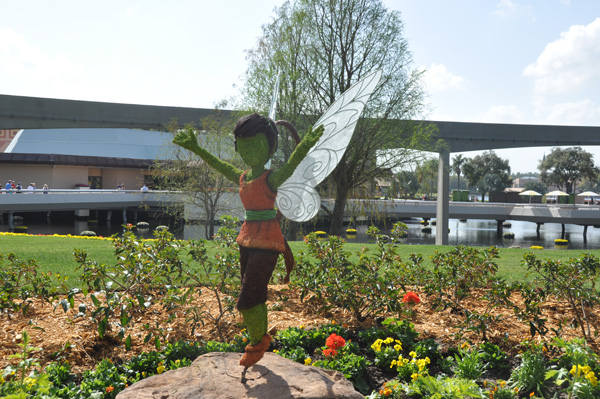 The Sounds of Nature was interesting.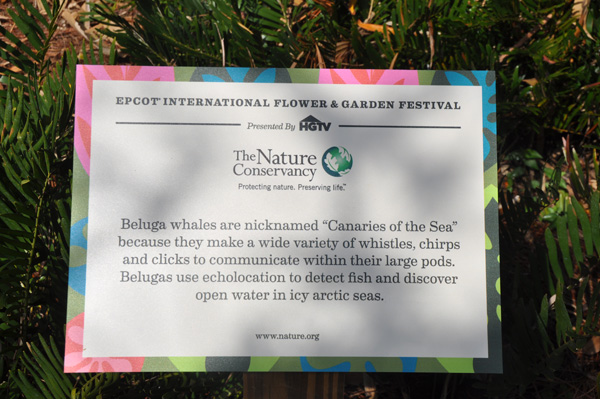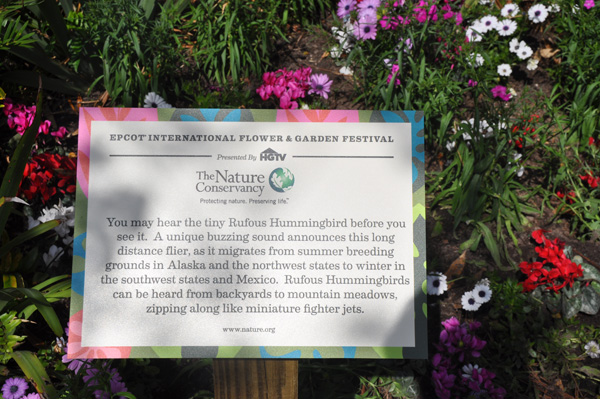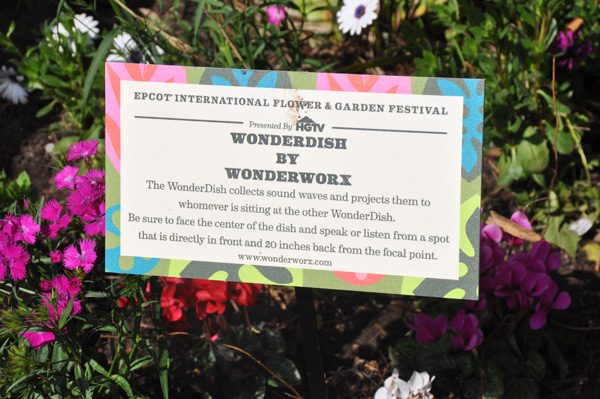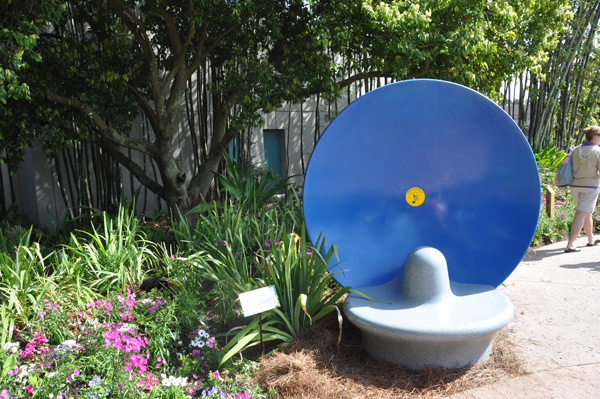 There are plenty of topiaries located in Future World and World Showcase. I found a small one for sale at one of the gift shops that was calling my name.  I can't wait to grow my own here at home.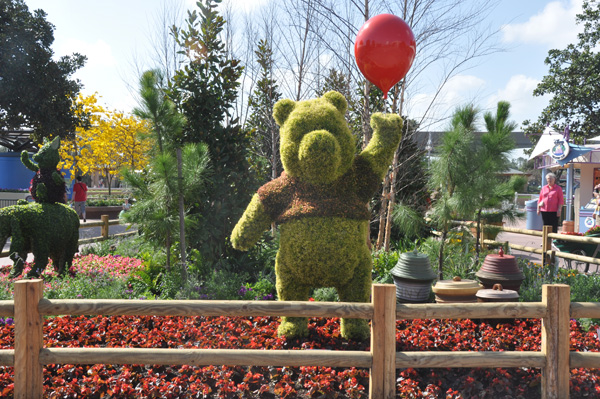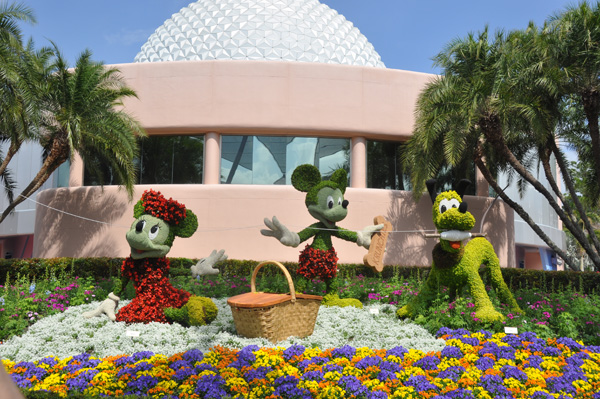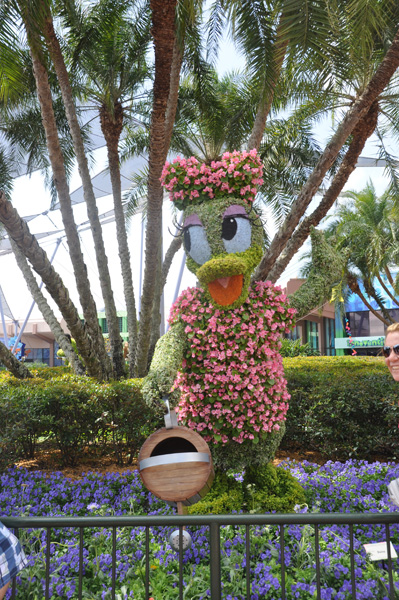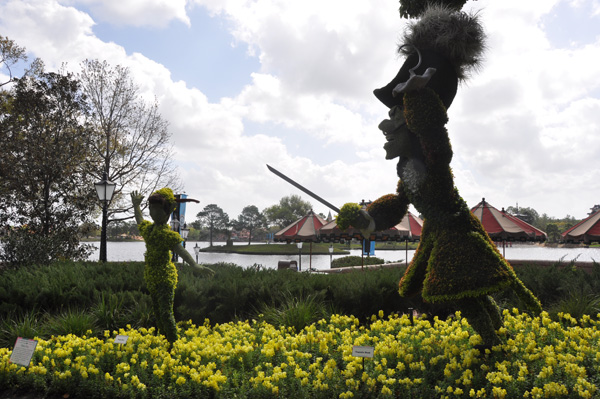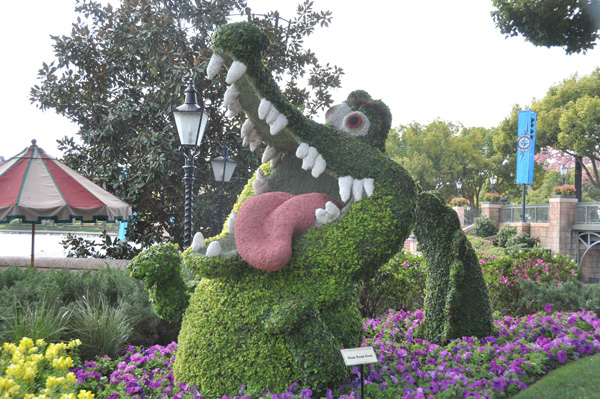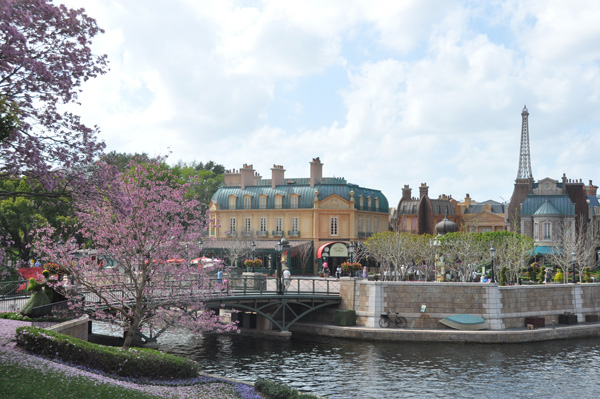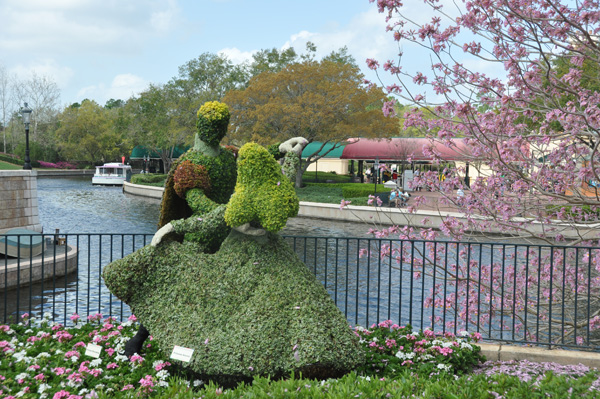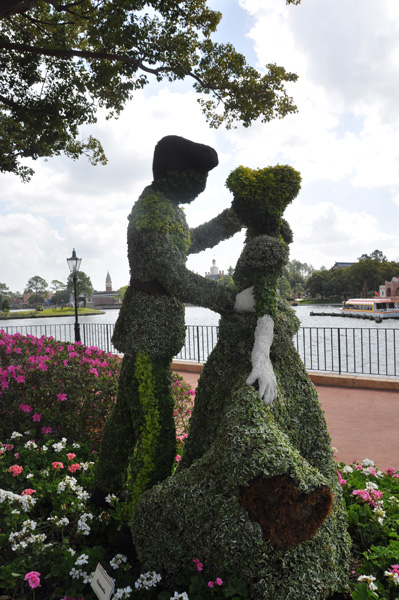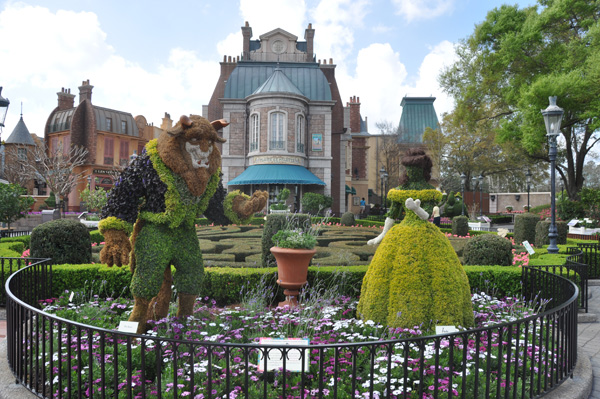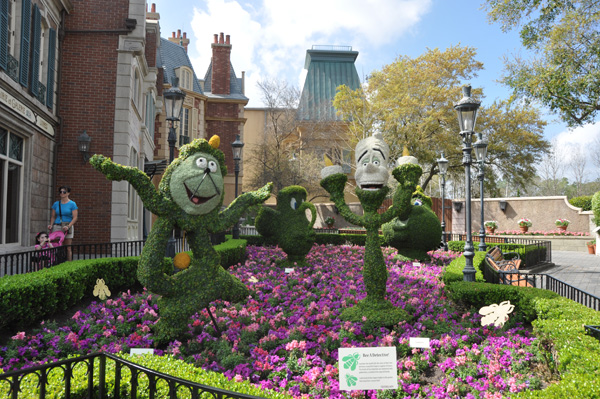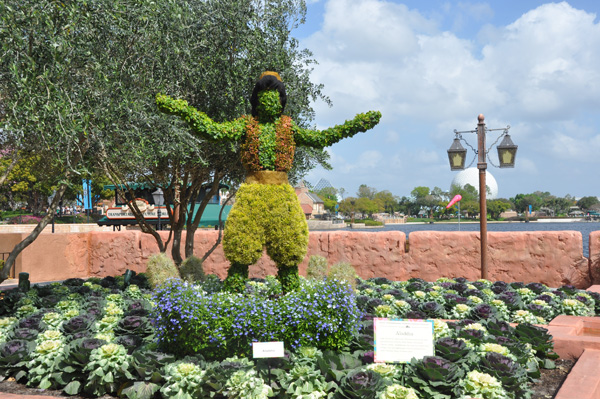 I look forward to the Bonsai display yearly.  It is amazing to me how much time and effort are put into these miniatures.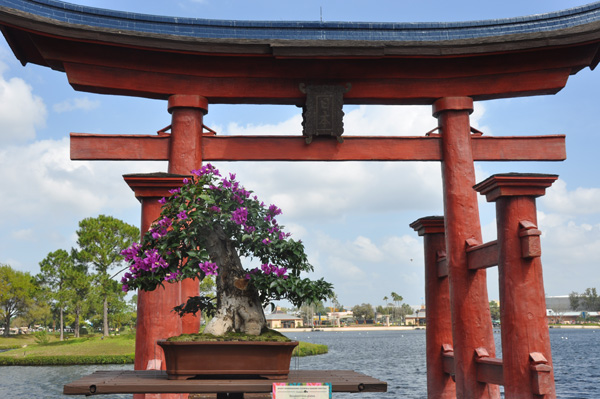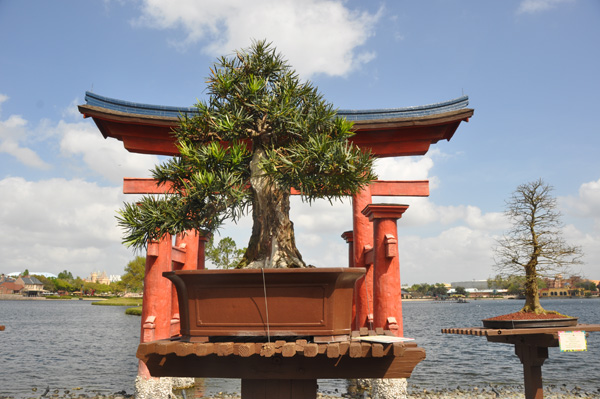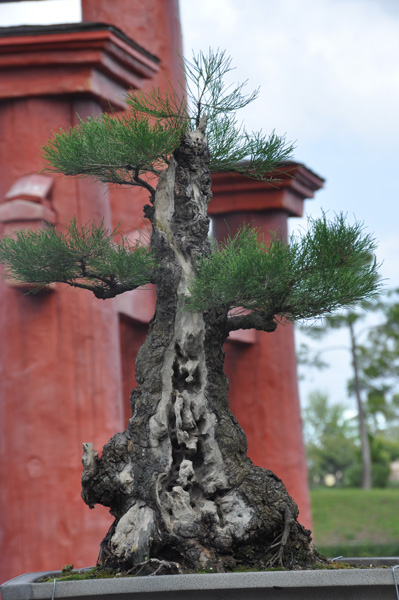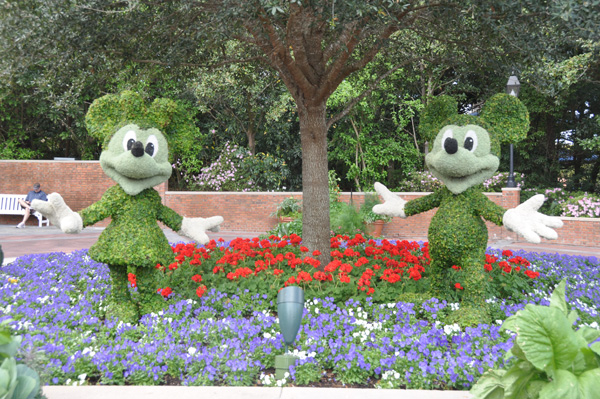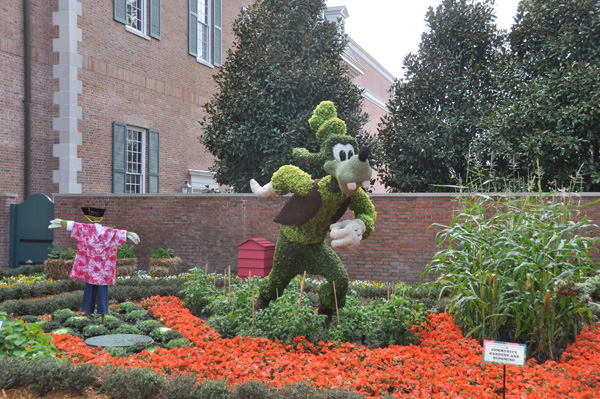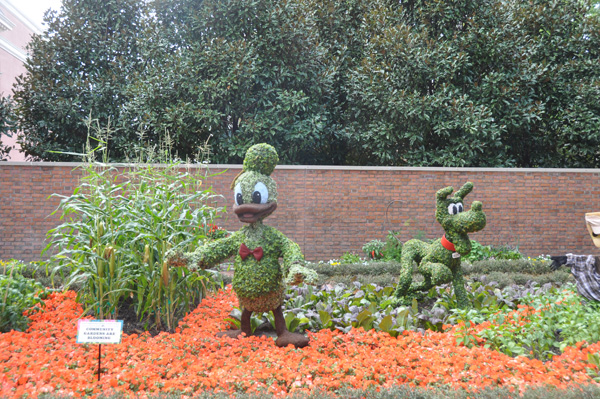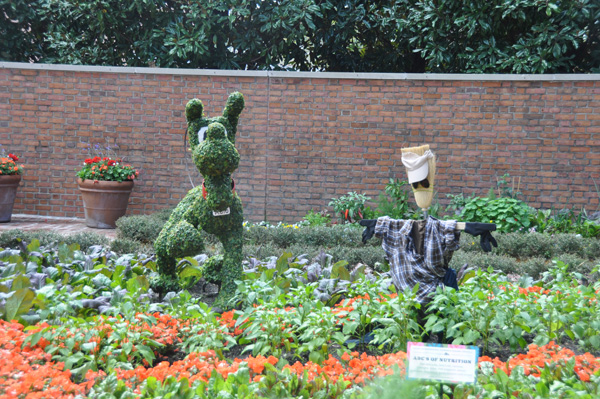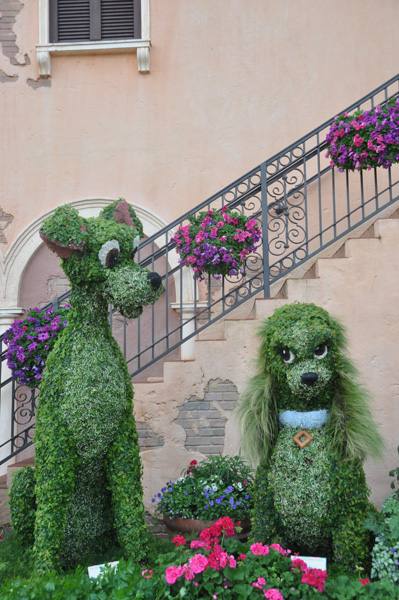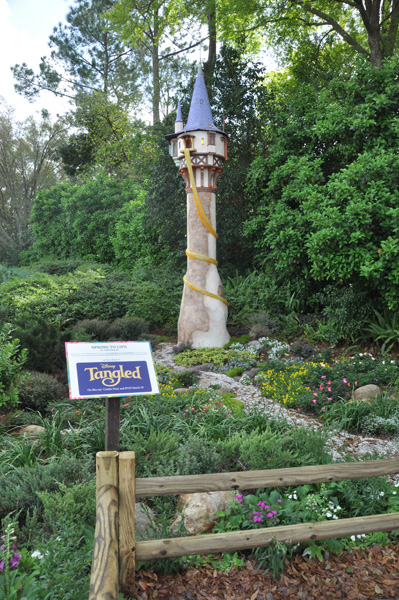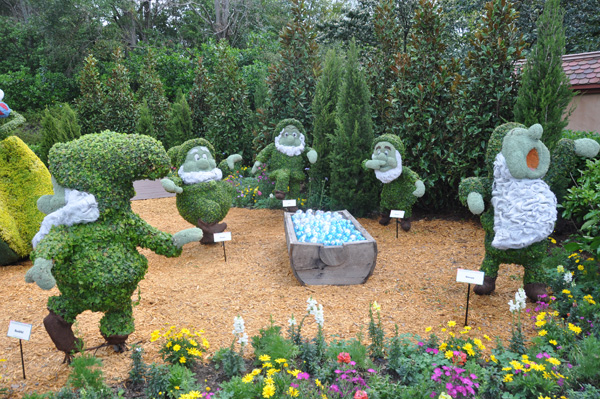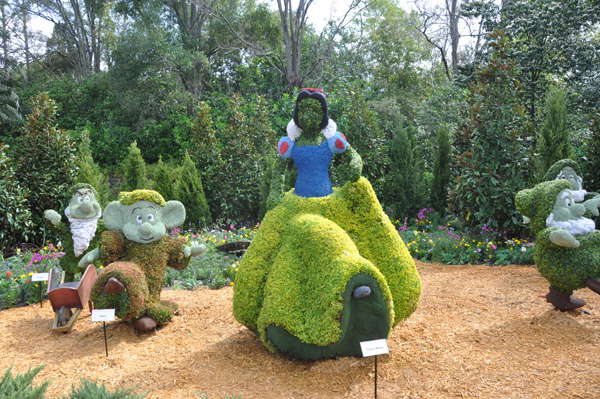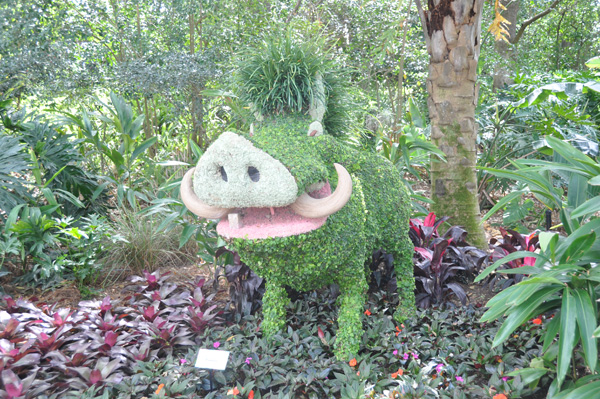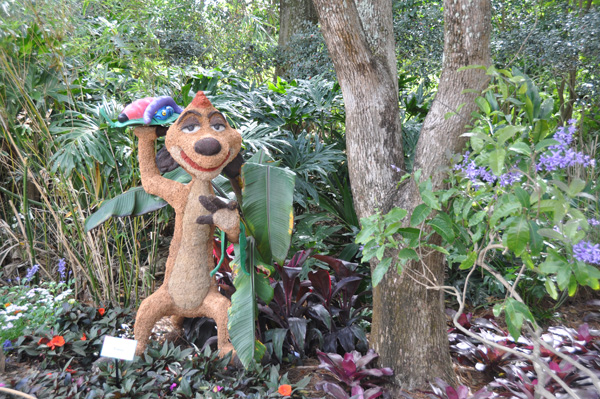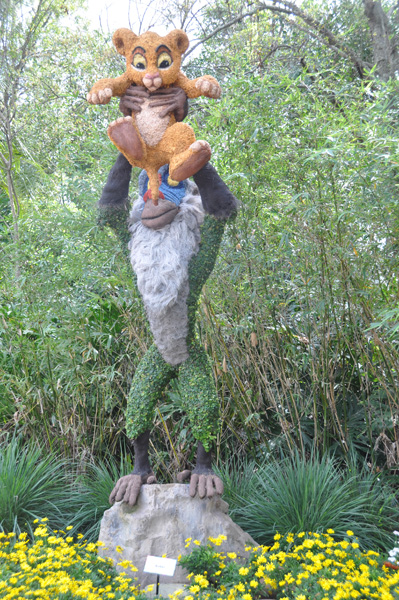 There were great displays in China but my favorite the Dragon was missing!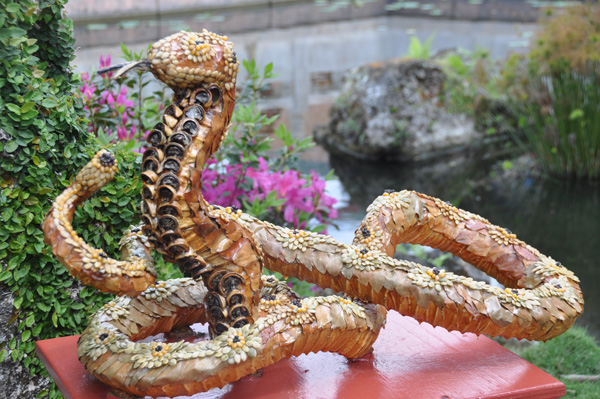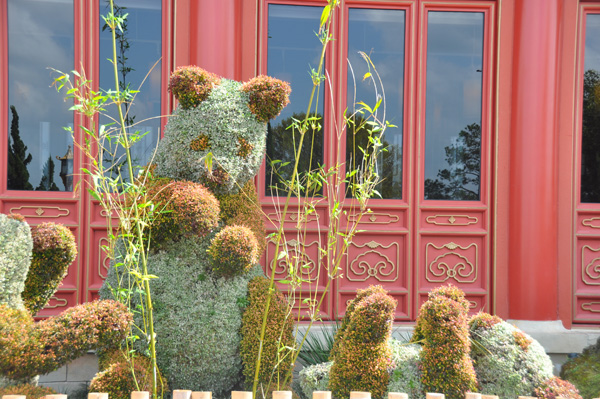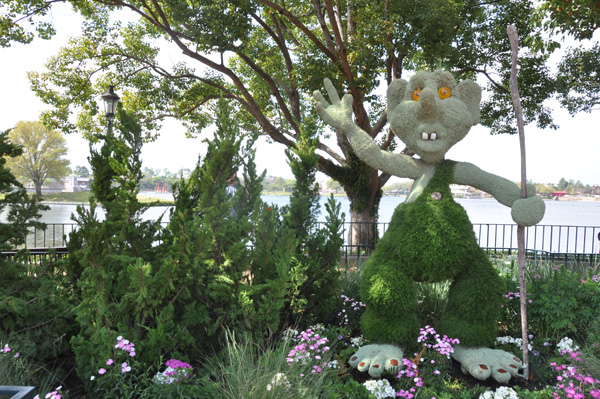 The roof of this building in Norway was always a favorite of mine.  They cut back on the flowers this year.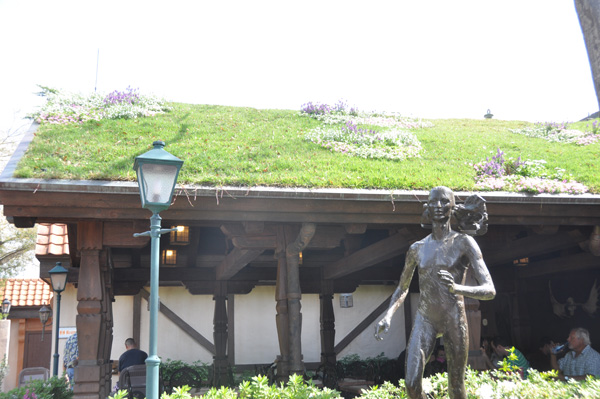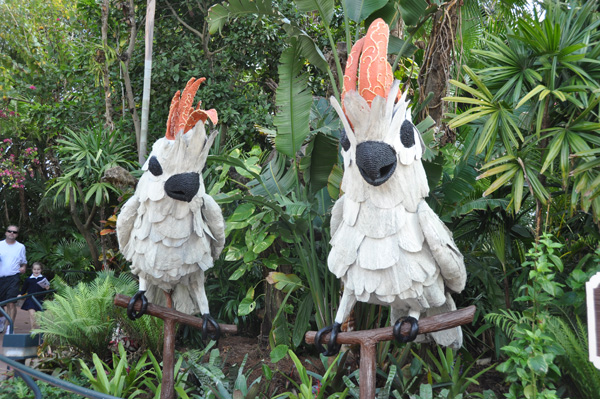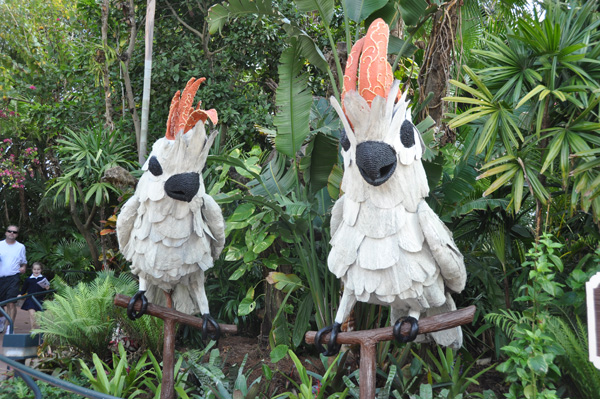 I really think this area needs more than these towers of flowers.  Usually this is where they have a display of topiaries. It just seemed to be lacking.  It wasn't just me since there were no crowds here to prevent getting the picture. I also need to remind people of a little photo etiquette.  If you see someone trying to take a picture please don't walk in front of them.  If you are backing up to take a picture make sure there is no one behind you.  The closer you can get to these displays the better your picture will be.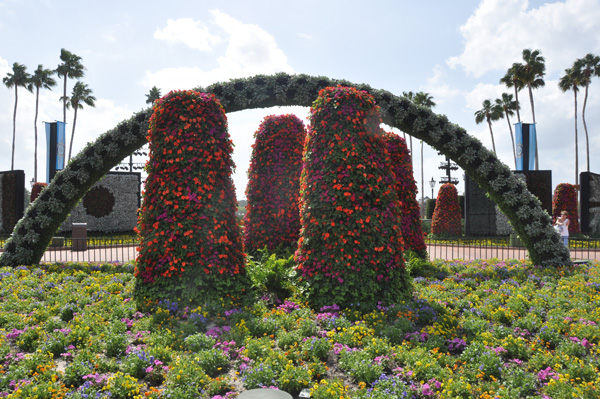 Update:Disney has added the Cars topiary to this flower bed instead of the towers of flowers shown above.  It really is a intricate topiary if you take the time to look at it.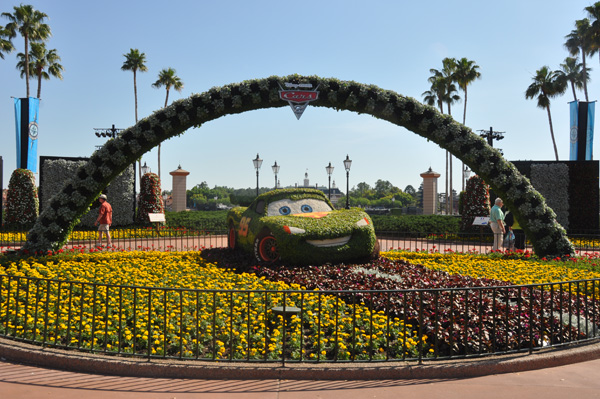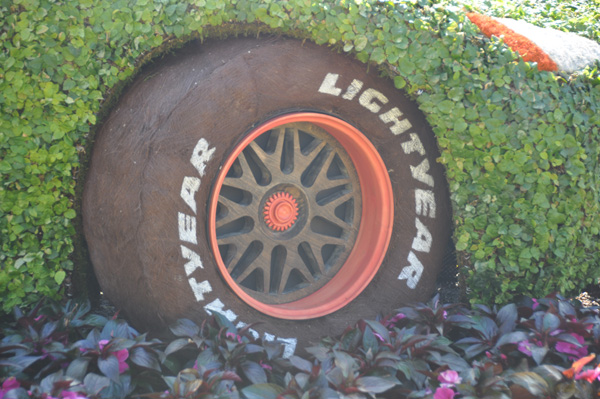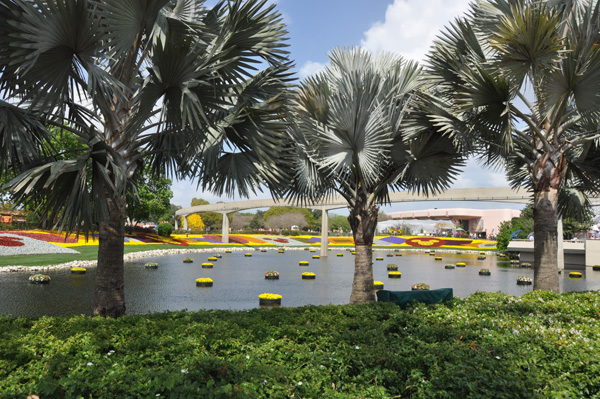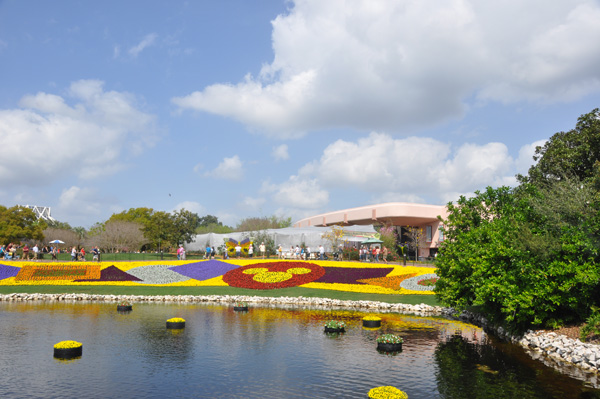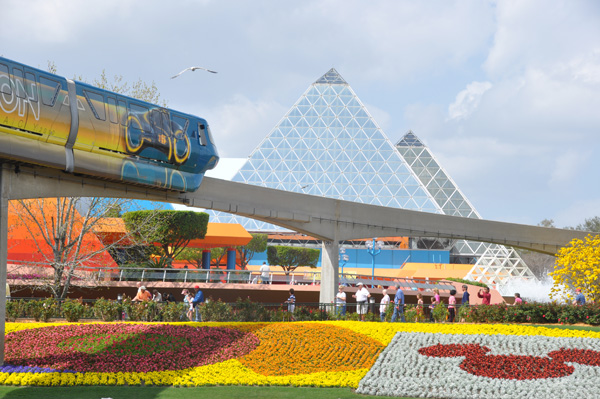 If you have the opportunity to visit the Flower and Garden Festival, I hope you enjoy it as much as I did.  I know I will be back many times before it ends.  I can wait to go to the different gardening seminars and the Flower Power Concert series. Please leave a comment if you go and let us know how you enjoyed it.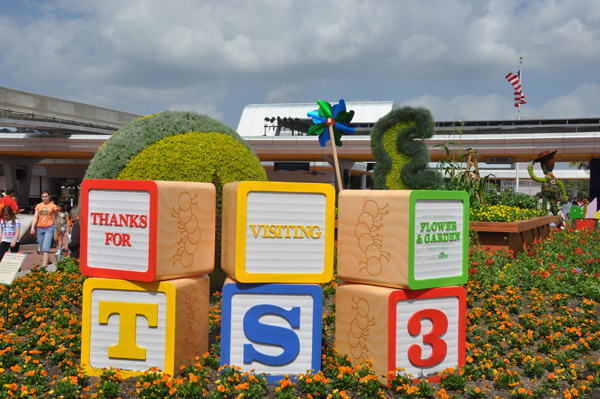 Category: Disney World