It's a question we hear a lot from those planning Walt Disney World vacations.  What should we do when we arrive?  Should we rush right to the parks?  Settle into our hotel and go for a swim?  I saw the question asked again in a thread on the DISboards.  Continue after the break for some of the ideas on that thread, as well as what our family does when we arrive at Walt Disney World.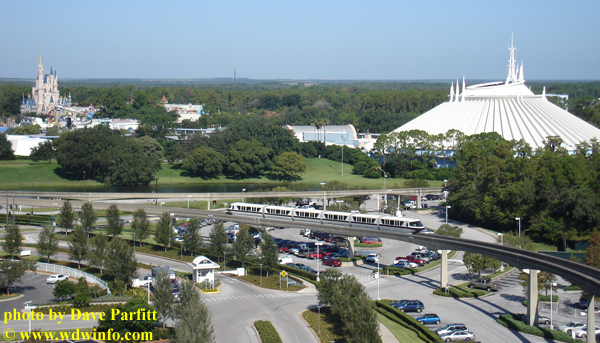 The answer to the question somewhat depends on your arrival time in Orlando, and what kind of park tickets you have.  If you have an annual pass, then it does not matter what time you show up at the theme park.  However, I'm going to limit my response to the typical travel situation for my family.  We live in Rochester, NY, and try to fly the direct flight into Orlando International Airport.  Those direct flights usually get us into Orlando in the early afternoon between 1-3 pm.  We usually have the Magic Your Way Tickets without park hopping capability.  Therefore, as excited as we all are to get in the parks, we do not want to "burn" a day of our park tickets for just a couple hours in the parks.  Here's what we do to satisfy our Disney itch.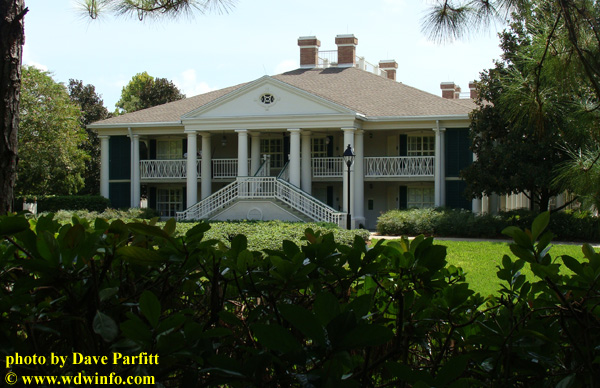 Image: Disney's Port Orleans Riverside Magnolia Bend
We head to the resort first.  It's going to take us at least an hour to get through the airport and onto Disney property.  The resort is a destination unto itself – especially if we are staying on Disney property.  We unpack, settle in, stroll around the grounds, and maybe buy a refillable mug.  If the weather is suitable – such as the scorching hot summer – we'll take a dip in the resort pool.  By the time we have made our way from the airport, unpacked, gotten acclimated to the resort, and maybe even gone for a swim, it's going to be close to dinner time.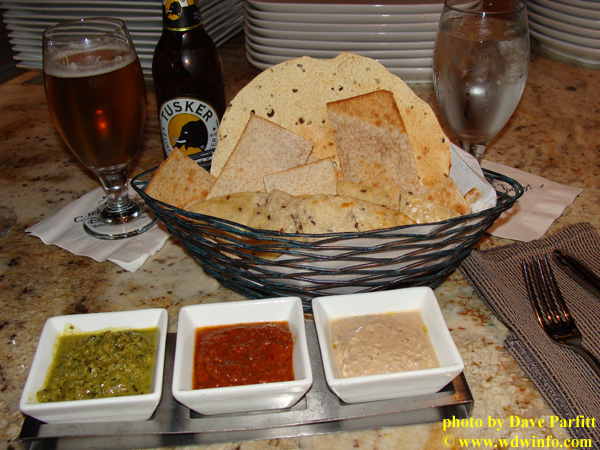 Image: Taste of Africa at Jiko: The Cooking Place
This is an evening to enjoy a nice, leisurely dinner because you're not exhausted from touring the theme park and you're not rushing to try to see a show or fireworks.  One of our family's favorite places is Jiko: The Cooking Place in Animal Kingdom Lodge.  We can go over to that resort, and maybe check out the animals on the savannah prior to dinner.  Dinner at Jiko is going to take 90 min – 2 hours, but that's OK because we're settling into the relaxed pace of our vacation.  Character meals are a great way to get you into the spirit of your Disney vacation too, and Chef Mickey's Buffet at the Contemporary Resort or 1900 Park Fare at the Grand Floridian are both excellent choices.  We enjoy 1900 Park Fare because of the Cinderella "Wicked Stepmother and Step-Sister" characters that host the dinner.  Lady Tremaine, Anastasia, and Drisella, are so wonderfully in character.  We love listening to them make snide comments about Cinderella and Prince Charming, or trying to get Lady Tremaine to crack a smile.  Another benefit of dining at either the Grand Floridian or Contemporary Resort is the close proximity of the monorail, and we always hop on the monorail the day we arrive at Walt Disney World.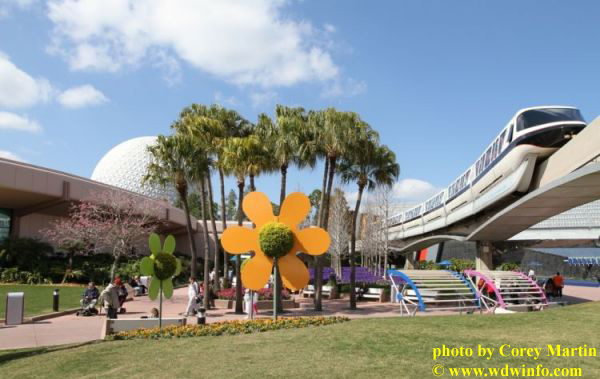 It's been said by many that the best ride at Walt Disney World is the Monorail – especially the loop that goes from the Ticket and Transportation Center to and through Epcot.  There's no better way to get into the mood for your Disney vacation than to hop aboard the Monorail, zip through the three Monorail resorts, and then take the train around Epcot's Future World.  Plus, if you time it just right, you can get back to Disney's Polynesian Resort in order to see the Magic Kingdom fireworks from the beach.   By the time we've checked into our resort, had a Disney dinner, and taken a ride on the Monorail, we are ready for our vacation to start.  Plus, we haven't yet used a day of a theme park ticket.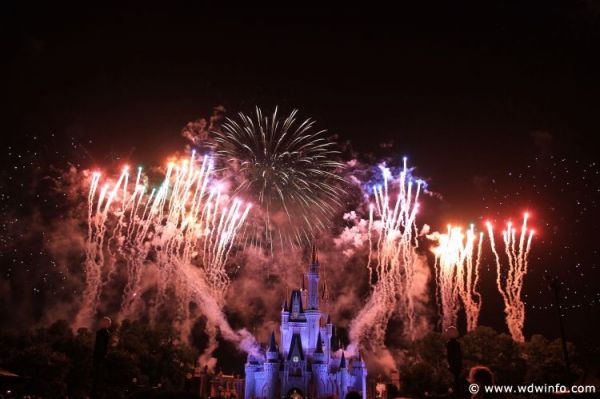 Other ideas on the thread include other fun meals to plan such as Whispering Canyon Cafe or seeing the Hoop Dee Doo Review dinner show.  Take a stroll around Disney's Boardwalk, and soak in the street performers and carnival atmosphere.  Head over to Downtown Disney, go up in the tethered hot air balloon known as "Characters in Flight" or maybe splurge and see Cirque Du Soleil's La Nouba.  There are tons of ways to enjoy your arrival day at Walt Disney World without setting foot in the park.  What are some of your ideas?  Log in and leave a comment below.
Category: Disney World