Run Disney released an update to this fall's Wine & Dine race weekend.  A letter from Ken Potrock, Disney's SVP of Sports Enterprises, discusses two major modifications for this year's Wine & Dine race weekend.  As someone who participated in last year's race weekend and post race party these changes are very welcomed and should improve the race experience for everyone.  To learn more about these exciting changes continue reading through the page break.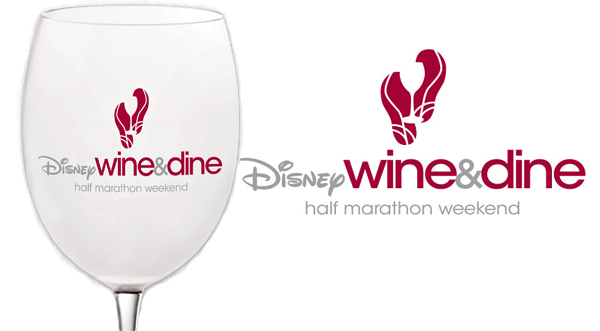 The first change addresses the problem with large crowds at the post-race party inside EPCOT.  According to the letter, all of EPCOT will be open this year with a variety of attractions and additional food locations opened for guests to enjoy.  During last year's after-hours post-race event, only World Showcase was open to racers and guests which caused long lines at food & beverage kiosks and massive crowds around entertainment venues.    The post-race party is a separate, hard-ticketed event guests can purchase to enjoy the festivities during and after the half marathon race.
The second change addresses the space and logistical issues around the half marathon finish line.  This year the finish line will be just outside the main entrance to EPCOT in a nearby parking area.  This change will allow for a larger spectator viewing area and an expanded baggage claim operation.  During last year's race, both the finish line and baggage claim areas were located outside of the International Gateway and inside the World Showplace pavilion.  Race spectators found it difficult to view the finish line and runners waited in long lines and were confused in the baggage claim pick-up area.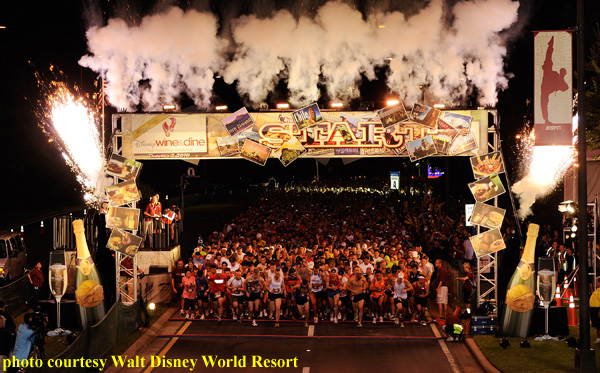 Disney's Wine & Dine race weekend is scheduled for Sept 30th – Oct 2nd with a 5K, half marathon relay, and half marathon to occur on October 1st, 2011.  Registration for all of the races is scheduled to open on Monday, February 14th.  The Wine & Dine race weekend is part of EPCOT's International Food & Wine Festival opening weekend.
For a complete recap of last years Wine & Dine race festivities check out Frank Chahulski's blog and Dave Parfitt's video.  Both provide an excellent perspective of what happened last year and will help prepare you for this year's event.  You can find Ken Potrock's complete letter to race fans announcing the changes here.
Category: Disney World, News