Thursday, January 27th, Universal Orlando Resort announced Thierry Coup, creative director for the wildly popular Harry Potter and the Forbidden Journey attraction, was named Senior Vice President of the Creative Studio at Universal Creative.  Coup started his career creating special effects for film before he was invited by Walt Disney Imagineering to create attractions for Disneyland Resort Paris (then EuroDisney).  Once Disneyland Paris opened, Coup became part of the design team that created Islands of Adventure.  Continue after the break for more about Thierry Coup's new role.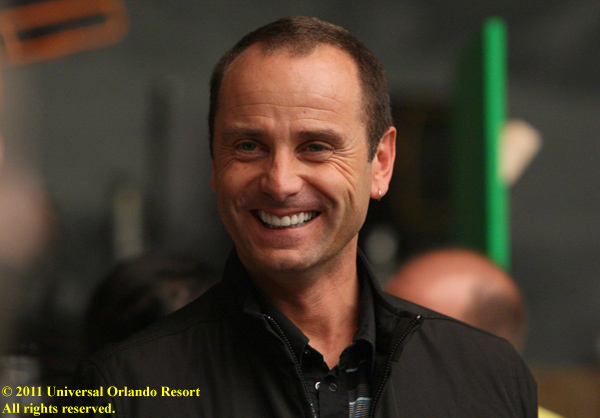 Coup is now the head of creative development for new attractions at all of Universal's theme parks including: Orlando, Hollywood, Japan, and Singapore.  When Coup joined Universal over 10 years ago, he lead the creative team in charge of Islands of Adventure's Marvel Super Hero Island.  Specifically, the Amazing Adventures of Spider-Man was his "baby."  Spider-Man won numerous awards including the Thea Award for Best Attraction by the Themed Entertainment Association in 2000 (considered the top award in the theme park industry), and has been proclaimed by some as the best theme park attraction anywhere.  Coup took what his team learned creating Marvel Super Hero Island and Spider-Man, and used the best elements in the Wizarding World of Harry Potter.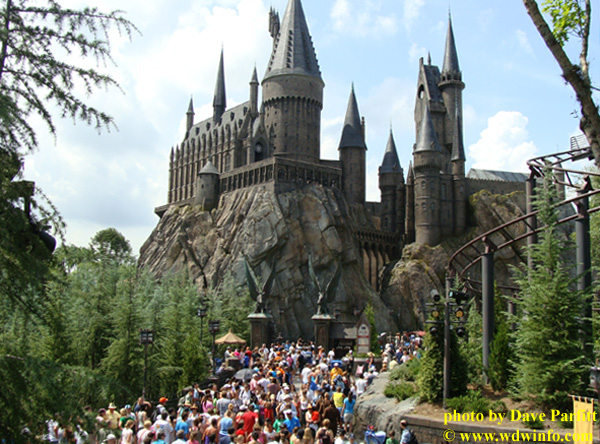 The highly anticipated Harry Potter themed land opened at Universal's Islands of Adventure in June 2010, and instantly drew massive crowds to the park.  Coup's team created another critical success winning four Thea Awards for Outstanding Achievement in New Theme Park Land; Thematic Integration of Retail, Food, and Beverage Experiences; Feature Attraction (Harry Potter and the Forbidden Journey); and Technical Achievement (Harry Potter and the Forbidden Journey).  Mark Woodbury, president of Universal Creative, said, "Thierry has a tremendous reputation of delivering unparalleled attractions and experiences for our guests.  He is an industry leader and continues to bring strength to our team with his creativity and vision."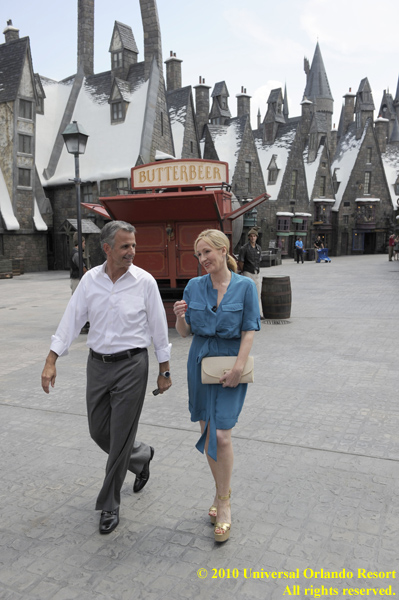 Image: J.K. Rowling, author of the widely successful Harry Potter book series, visited The Wizarding World of Harry Potter escorted by Mark Woodbury, president, Universal Creative during its grand opening.
The DIS Unplugged congratulates Thierry Coup on his new role, and we look forward to the new attractions he will create in the future.  For more about Thierry Coup and the award winning theme park attractions he's created, check out our interview from September 2010 where he discusses his early career in film, with Walt Disney Imagineering, and the creation of the Wizarding World of Harry Potter.
Category: News, Universal / Sea World, Universal Orlando