Disney combines great storytelling with theme park marketing to score 12 Oscar nominations
Update February 28, 2011: 2 Oscar wins each for Toy Story 3 and Alice in Wonderland.  Continue after break for specifics.
Original article from January 26, 2011: Nominations for the Academy Awards were released today, and films from the Walt Disney Studios secured 12 nominations.  The icing on the cake was a coveted Best Picture nomination for Disney/Pixar's Toy Story 3.  Disney has always used the theme parks to promote and market their films, and 2010 was certainly no exception.  However, this year was unusual with Toy Story 3, Tron: Legacy, and Tangled having such a large theme park presence and also receiving such critical acclaim by the Academy of Motion Picture Arts and Sciences.  Continue after the break for the complete list of Walt Disney Studios Academy Award nominated films along with their theme park cross-promotions.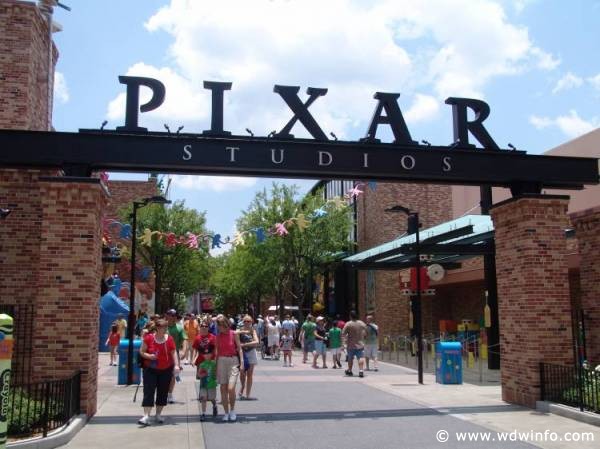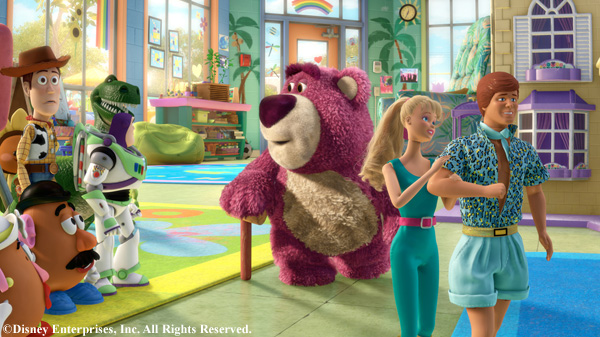 Toy Story 3 pulled in the most nominations including Best Animated Feature Film of the Year (Won), Achievement in Music (Original Song) (Won), Achievement in Sound Editing, and Adapted Screenplay.  However, it was the Best Motion Picture of the Year nomination that had the filmmakers most excited.  It is only the 3rd time in history for an animated film to be nominated in the Best Picture category (Disney/Pixar's "Up" was also nominated for Best Picture of 2009).  John Lasseter, chief creative officer for Walt Disney and Pixar Animation Studios, said, "To have Toy Story 3 represented in the Best Picture category is a great honor, and a fitting tribute to director Lee Unkrich, producer Darla Anderson, screenwriter Michael Arndt, and all of the talented people at Pixar, who worked so hard to live up to and exceed the standards and expectations of Toy Story fans and moviegoers all over the world."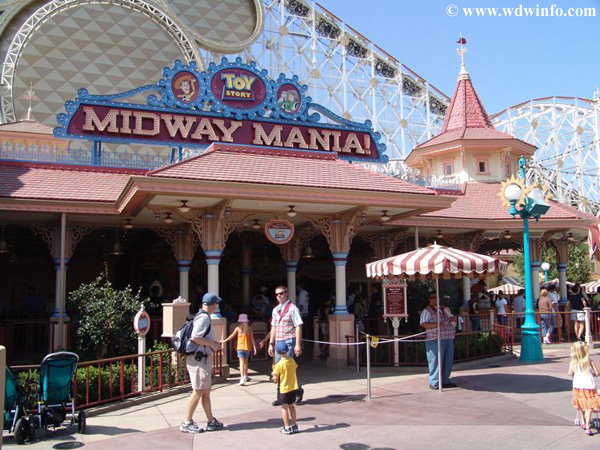 As far as Walt Disney World and Disneyland were concerned, park executive's collective fingers were crossed that Toy Story 3 would be another hit.  All the Disney Parks are heavily invested in the Toy Story franchise and characters with Toy Story Mania are certainly one of the most popular attractions at Disney's Hollywood Studios and Disney's California Adventure.  Furthermore, across the Atlantic, Toy Story Playland opened at the Walt Disney Studios Park in Disneyland Paris.  While the theme parks held their breath for reactions to Toy Story 3, the studio publicity department recruited the theme parks to help fan the pre-release excitement flames.  Guests could snuggle up with Lots-O-Huggin' Bear (i.e., Lotso) and inhale his strawberry fragrance at a meet and greet at Disney's Hollywood Studios long before his true nature was revealed on screen.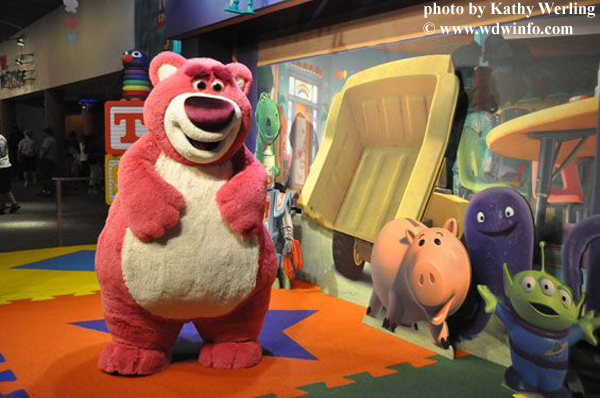 Of course, aside from Lotso, guests can always find Woody, Jessie, and Buzz Lightyear roaming the parks or ride Buzz Lightyear's Space Ranger Spin in the Magic Kingdom and Buzz Lightyear's Astro Blasters at Disneyland.  With characters this widespread and beloved, Disney/Pixar was compelled to create an incredible film, and the Best Picture nomination is a confirmation they succeeded.  Furthermore, the Pixar short film Day & Night that preceded every showing of Toy Story 3 also received an Academy Award nomination for Best Animated Short Film.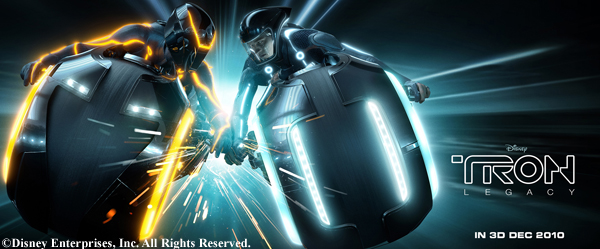 Like Toy Story 3, TRON: Legacy received an Oscar nomination for Achievement in Sound Editing.  While Tron: Legacy may have only received the one nomination, it certainly equalled or surpassed its Pixar counterpart in theme park promotions.  The "Tron-o-Rail" made its debut on the Epcot monorail line as early as March of last year, and made the futuristic mode of transportation look even more so as it streaked through Epcot's Future World around Spaceship Earth.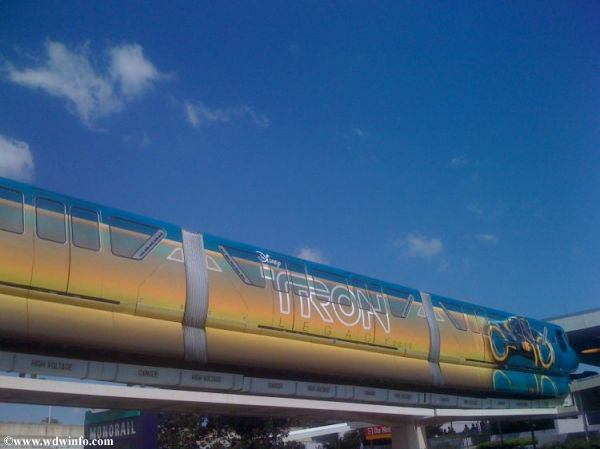 Over on the West Coast, a TRON: Legacy themed dance party at Disney's California Adventure called "ElecTRONica" became THE place to party at night.  One area of the park transformed into a futuristic world complete with elements from both the old and new Tron films such as Flynn's Arcade.  In addition to the Tron dance party, the signature nighttime spectacular "World of Color" had an entire 2:30 min new TRON: Legacy encore scene tagged on to the end of the show.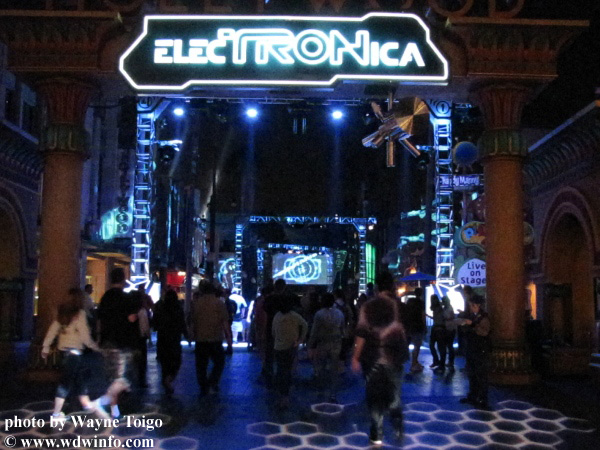 Disney's 50th animated film, Tangled, was released this year, and also received high critical praise.  Alan Menken and Glenn Slater's song "I See The Light" was nominated for Achievement in Music (Original Song).  As reported in BroadwayWorld.com, Alan Menken has already received 19 Academy Award nominations and won the award 8 times (highest among living recipients).  He won 2 awards each for Pocahontas (1995), Aladdin (1992), Beauty and the Beast (1991), and The Little Mermaid (1989).  Menken told BroadwayWorld.com, "This nomination is special because I love Tangled – the film and the process."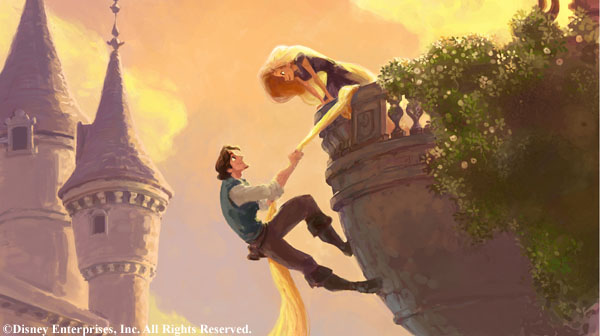 Because princesses are Disney's bread and butter, you knew there would be a heavy theme park element for this film.  Rapunzel meet and greet locations were added to both Disneyland and the Magic Kingdom.  Disneyland's version received a complete makeover of an area with Rapunzel's flowing hair cascading over shoppes and buildings throughout Fantasyland.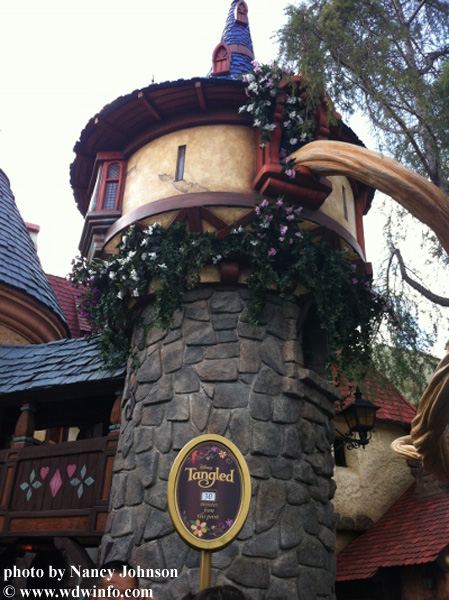 The other big nomination "grabber" for Disney was Tim Burton's live action version of Alice in Wonderland.  The film received three award nominations including Art Direction (Won), Achievement in Costume Design (Won), and Achievement in Visual Effects.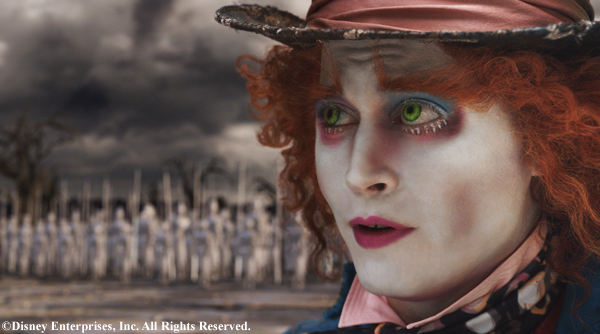 Aside from the ubiquitous "Mad Hatter" chapeaus donning the heads of tourists and tons of Alice in Wonderland apparel for sale at the Downtown Disney stores Disney Vault 28 and Tren-D, there were not as many theme park tie-ins for this Walt Disney Studios release.  However, just wait until May 20th, 2011 and there will certainly be no lack of Johnny Depp's alter-ego from the ultimate Disney Park film franchise strolling around many a theme park.  The popular film series inspired by the classic Disney attraction, Pirates of the Caribbean, is wrapping its newest installment: Pirates of the Caribbean 4: On Stranger Tides.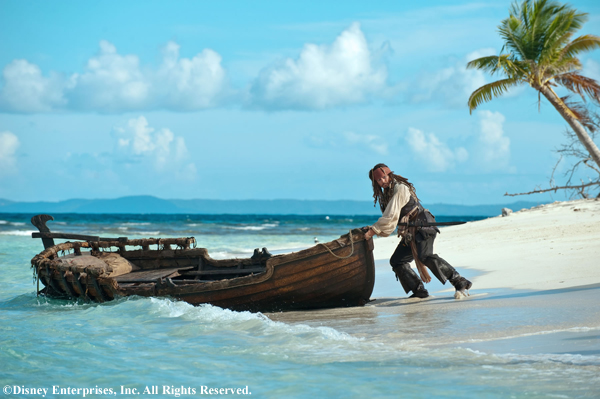 Finally, the Touchstone Pictures release The Tempest received an Oscar nomination for Achievement in Costume Design.  Congratulations to the Walt Disney Studios on a successful 2010 full of Academy Award nominated films that not only entertained guests in the movie theaters, but in the theme parks as well.
What do you think of Disney's Academy Award nominations?  Did you experience any of the theme park iterations of the films?  Log in to leave a comment below.
Category: Disney World, Disneyland, News