The Many Adventures of Winnie the Pooh at Magic Kingdom in Walt Disney World is a favorite of many families.  It recently was closed for a rehab and is now open with a fun interactive queue. I have had so much fun I have been back several times.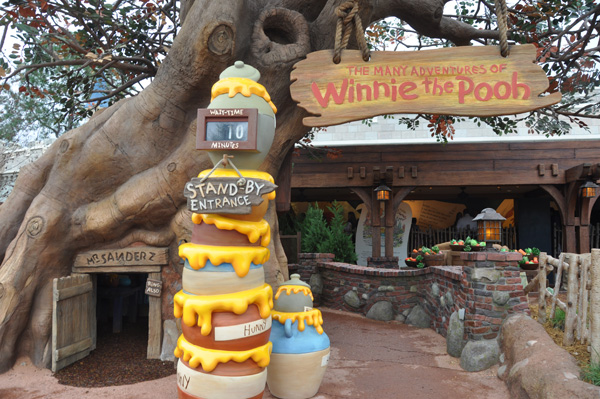 They took the giant Pooh tree that was across the walkway and added it to the front of this attraction.  The tree was a favorite spot where many children used to play.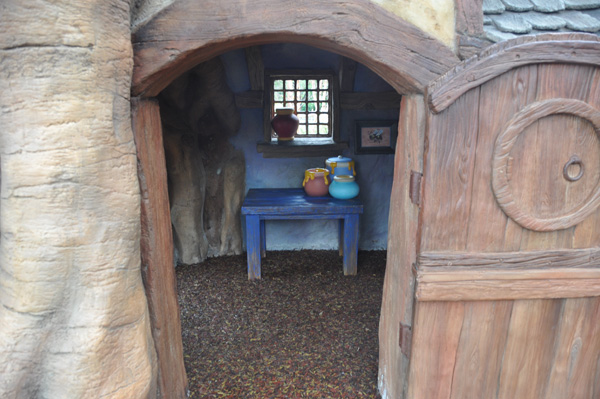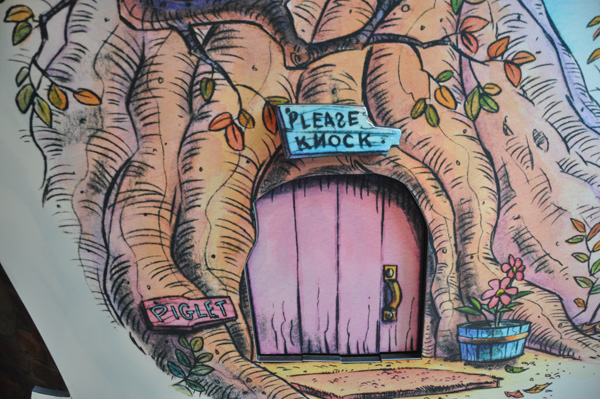 Be sure to knock on the door as you start down the path. You then have a decision to make, which way will you turn?  I am a kid at heart so I turned to the right.  There is plenty here to keep kids and adults amused for a while.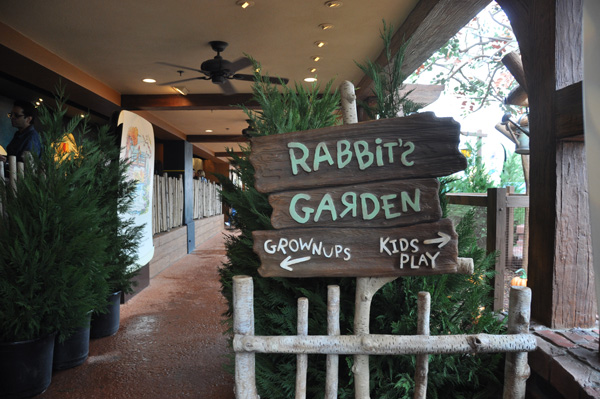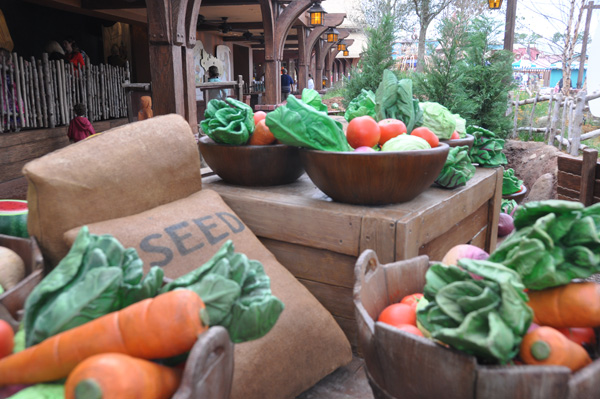 What is so interesting about this area you ask?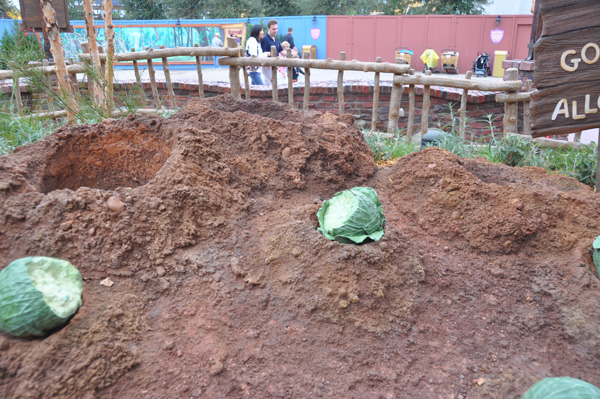 Where will the gopher come up? There is a mat you stand on that activates this.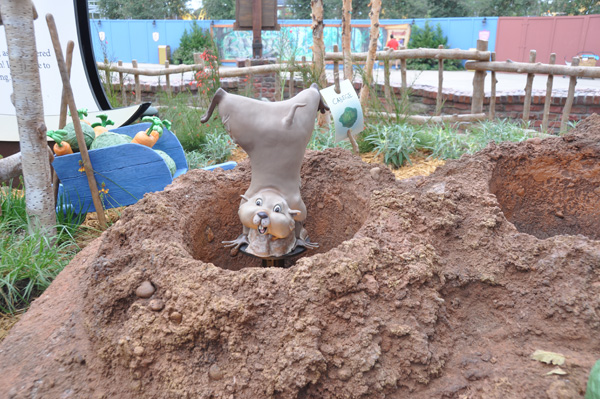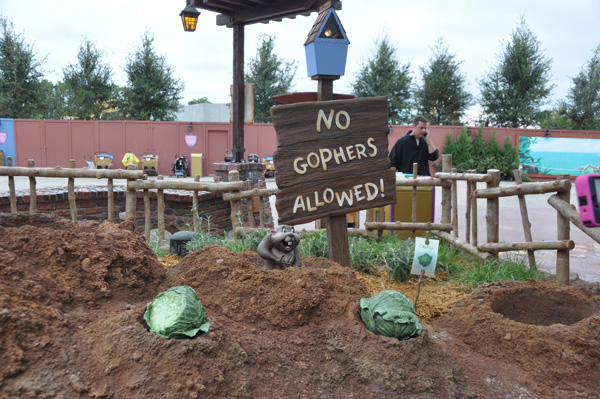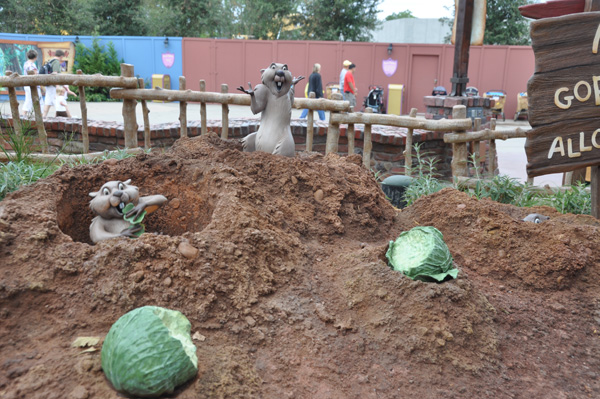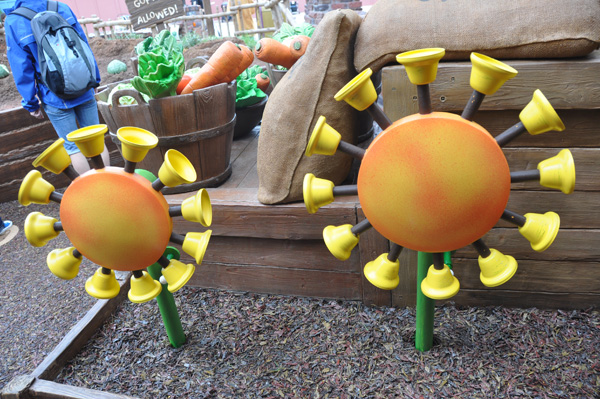 There are things to spin, pound on, and play with.  This sure does seem to shorten the time that you are waiting in line when the kids have this play area.  There are storyboards to read as you walk through the area.  I couldn't swear to it but I also think they freshened up the attraction itself.  It seemed more colorful to me.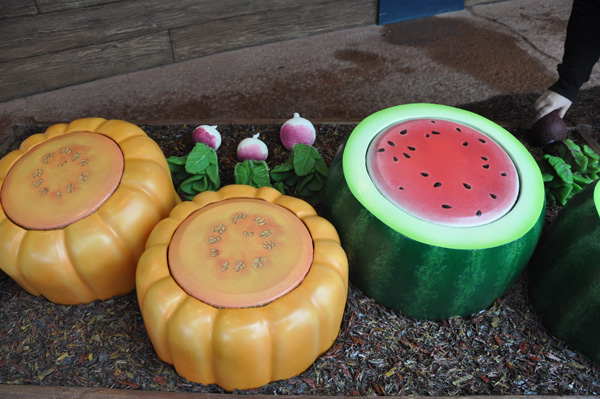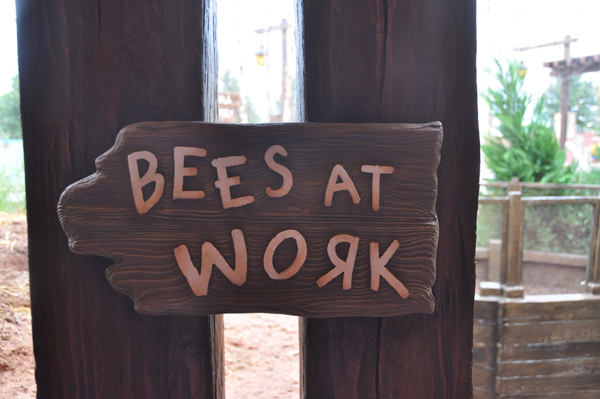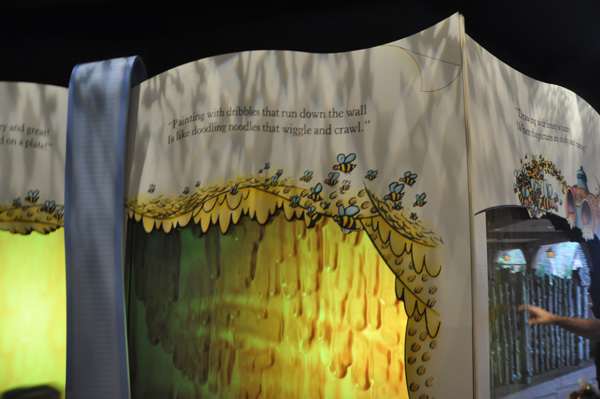 Don't speed past the wall of honey.  Be sure to touch it and watch what happens.  I almost walked past it without a second glance until I saw other guests touching the wall.  Don't miss it!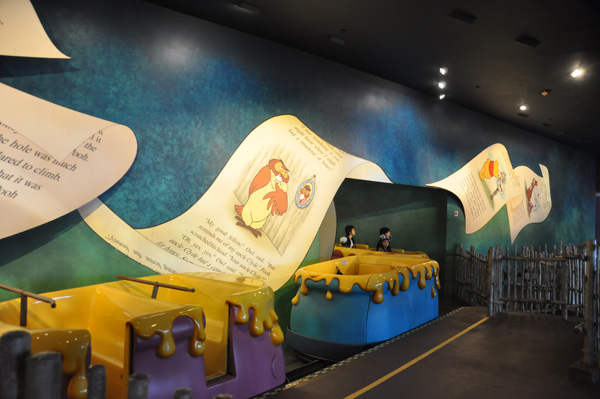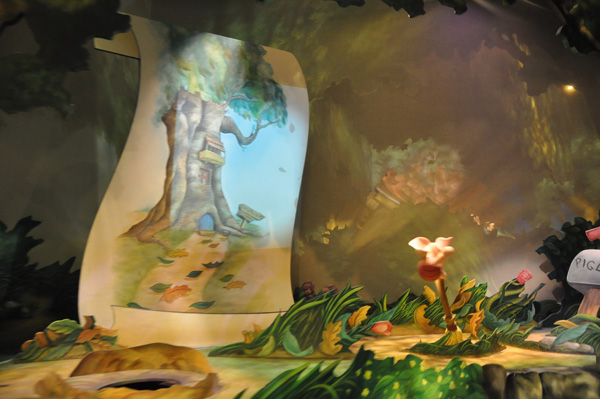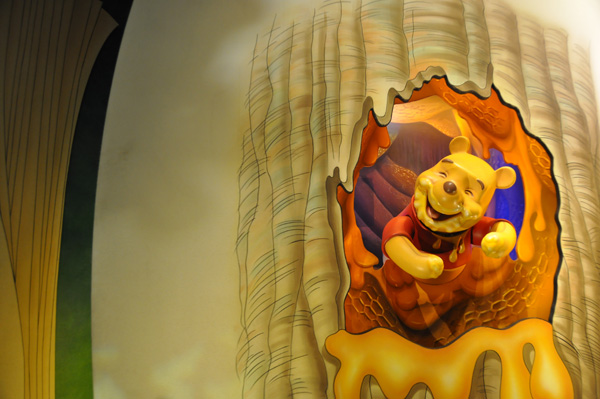 No surprise but the ride ends at a gift shop.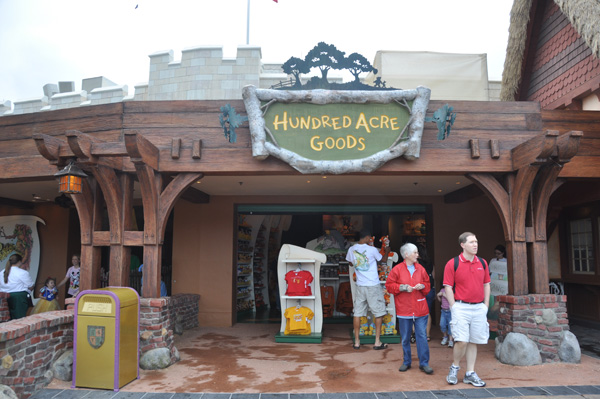 Have you ridden this ride since it has reopened? What do you think of the queue?  I hope this is a new trend for Disney.
Category: Disney World