Yesterday, January 4th, the newest cruise ship in the Disney family, the Disney Dream, finally arrived in her home port with much fanfare.  Disney has just released new videos providing the best glimpses from the air of the ship steaming through the ocean as well as an inside look at the interior spaces including the Atrium, Royal Palace restaurant, all the various sections of the Oceaneer Club, and the Senses Spa and Salon.  Also included is Disney's video of the Dream's arrival at Port Canaveral with helicopters and airplanes buzzing, kites swirling, fireworks bursting, and horns blaring.  President of Disney Cruise Line, Karl Holz, gives his impression of the new vessel.  Continue after the break for both videos showing even more details of the highly anticipated ship.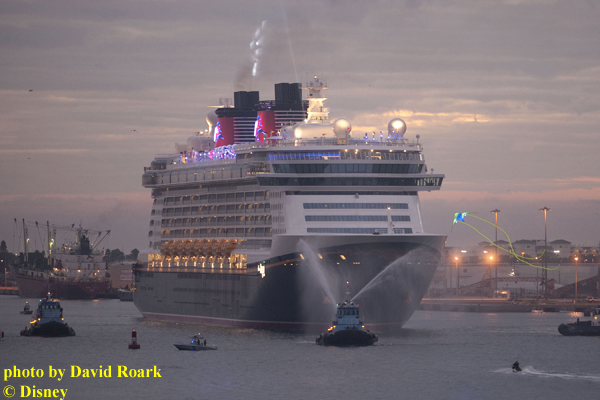 Disney's video of aerial views and interior shots of the new Disney Dream.
Disney's video of the Disney Dream arriving for the first time at her home port of Port Canaveral, FL.  Karl Holz, President of Disney Cruise Line, discusses the Dream's journey, and J. Stanley Payne, CEO of Port Canaveral, talks about the economic impact of the new ship to the area.
Category: Disney Cruise Line