Photos by Katie Werling
After months of construction and a journey across the Atlantic, a stop at Castaway Cay, and passing through the Bahamas, the Disney Dream is finally home in Florida.  It sailed into Port Canaveral to dock at the Disney Cruise Line terminal early this morning at the break of dawn.  Hundreds of Disney Cast Members bussed to the port to watch the new ship arrive.  Katie Werling was on hand at Jetty Park to capture the scene.  Continue after the break for even more photos and video of the arrival.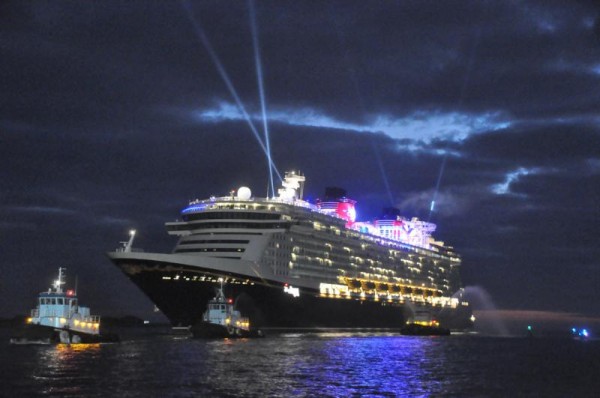 Tugboats escorted the new vessel as fireworks burst overhead.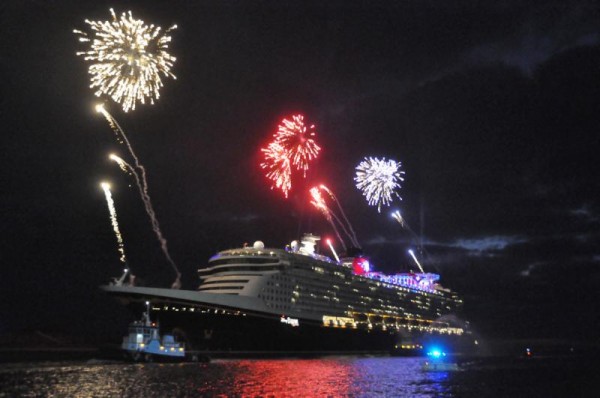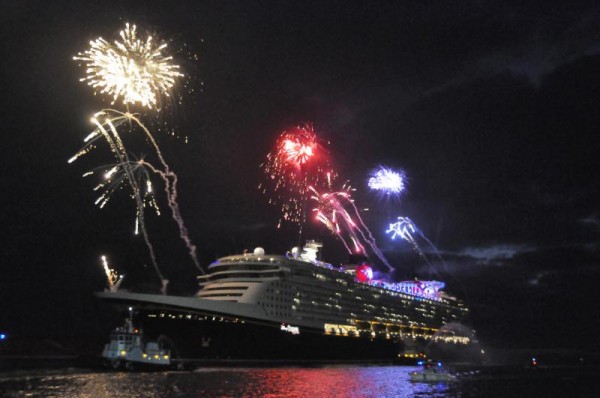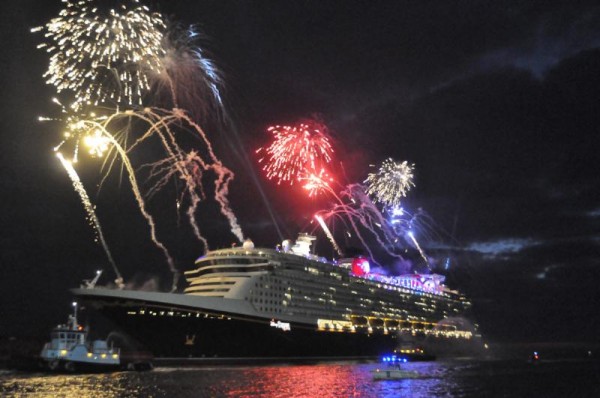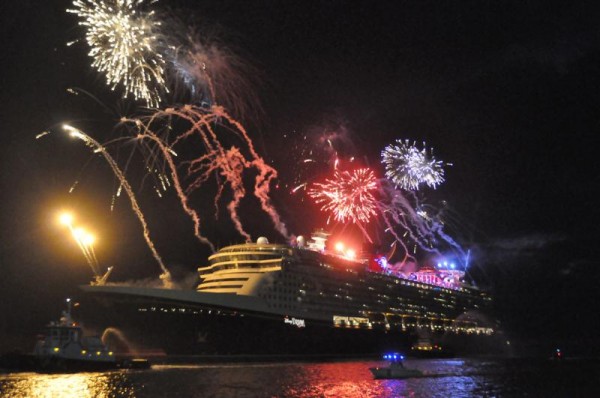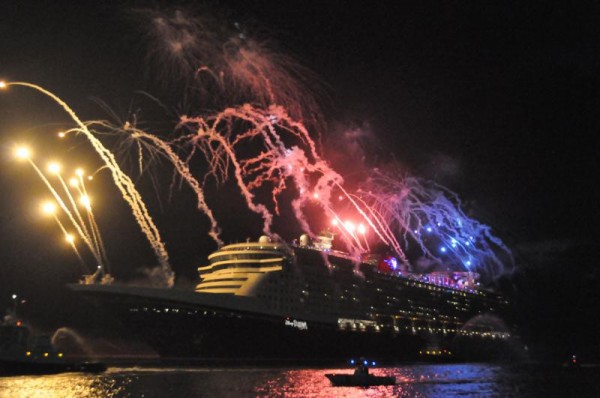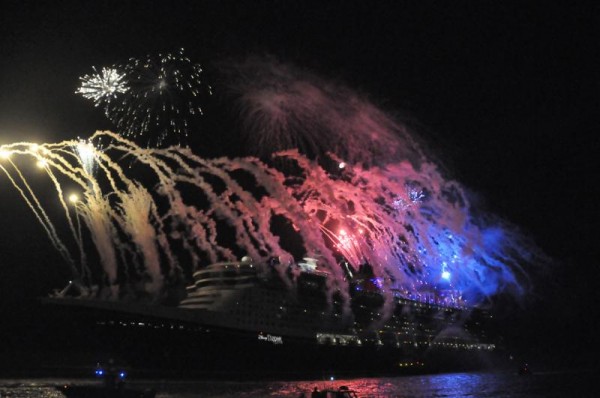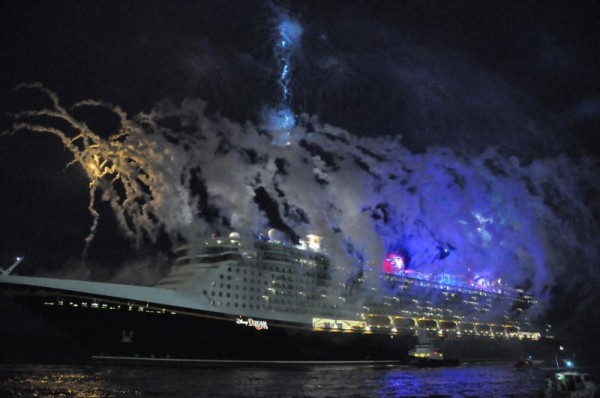 The AquaDuck water coaster is visible on the upper deck.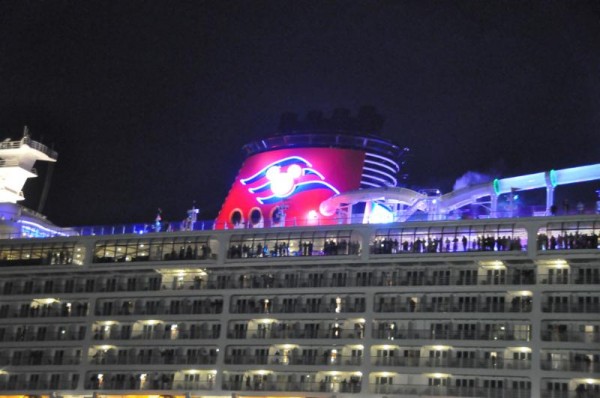 Next up for the Disney Dream is a series of short 2 night cruises for Cast Members, Media, and Travel Agents.  The DIS Unplugged will be on the Christening Cruise departing January 19 as well as the official Maiden Voyage January 26, 2011.
Category: Disney Cruise Line