It's the beginning of a new year. Have you made any New Year's resolutions?  Do you have any concerning  Disney? I have decided that this is the year that I give back as part of the Disney community. I hope you will follow along and be inspired to help others and give yourself the gift of knowing that you made a difference!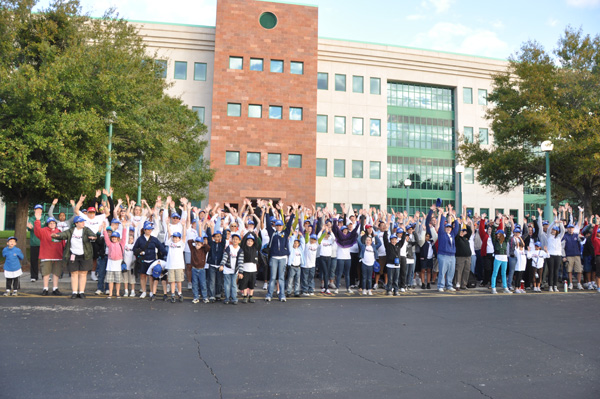 I was lucky enough in November to be able to volunteer with the Disney VoluntEARS.  This group of Walt Disney World cast members, friends, and family participate  in many volunteer activities in the Orlando area.  Our mission in November was to clean the beaches near the Disney Cruise Line terminal in Port Canaveral and Jetty Park.  If you have ever been to Jetty Park, you know it is a great place to watch the cruise ships head out to sea.  We all made a wave to kick off our efforts. There were almost 500 VoluntEARS participating.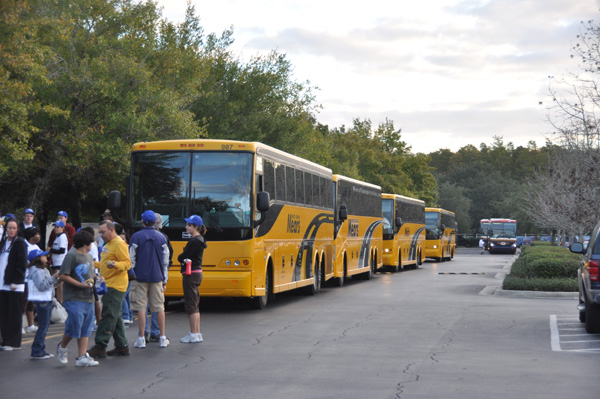 I wasn't sure what I was in for when I volunteered, but Disney made it easy.  We all boarded buses for the hour drive to the Disney Cruise Line terminal at Port Canaveral and Jetty Park.  The bus played videos to keep us entertained during our short ride.
We broke up into teams and we were given supplies to clean the beach. One person kept track of the items we removed from the beach while the other person picked up the trash.  It was just amazing to me how much trash people leave on the beach.  Really it was a shame to think that people couldn't clean up after themselves!  We were doing it to save the wildlife.   The Walt Disney VoluntEARS picked up over 2,500 pounds of trash in just a few short hours.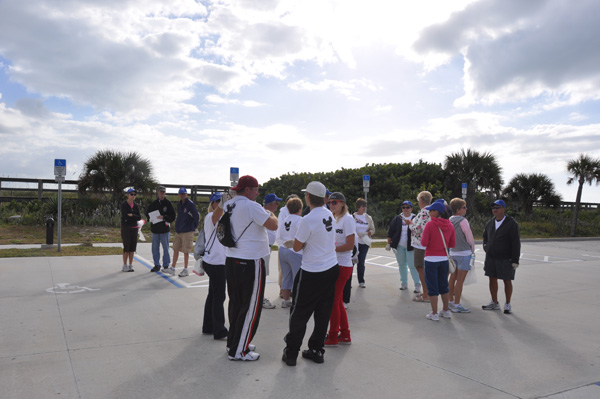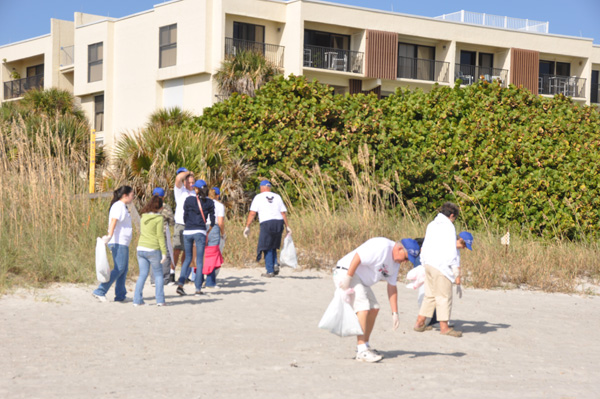 I was tired when we reached the end but felt very satisfied that I helped clean the beach and make it safer for the wildlife.  Disney provided a lunch for all the participants  at the end of the cleanup.  I know I will be back to do this again.
Another volunteer activity I can highly recommend is doing some volunteering at Give Kids the World in Kissimmee FL.  This wonderful organization is located near Walt Disney World.  They can always use volunteers or you can donate supplies.  We volunteered and came away feeling very thankful for all the blessings in our lives.  If you can't volunteer at the Give Kids the World Village, why not join us in the Power of 10: Give Kids the World $1Million Dollar Challenge?
I know I can't wait to go back and volunteer and help in the fund raising campaign for this worthy charity. Give Kids the World is a wonderful place for families dealing with major illnesses.  Be prepared to hug your kids when you get home and I hope it makes you count your blessings. You might want to bring a few tissues also as I shed a few tears while I was there.  I met many wonderful families when I volunteered.
I know if we all put some time into this we can help these families have a magical time enjoying the Orlando theme parks and a safe, beautiful place to stay.  Do you have any plans to give back to your community this year?  This is a resolution I plan to accomplish.
Category: Disney Cruise Line, Disney World