Last week over 600 guests sailed away with the DIS Unplugged Podcast crew to the Bahamas on Podcast Cruise 2.o with Disney Cruise Line!  Many of us had waited 18 months for this cruise.  It was great to meet so many people from the DISboards and to put a real face with everyone's screen names.  It was also an opportunity to spend some quality time with some old friends of the Podcast and the DIS.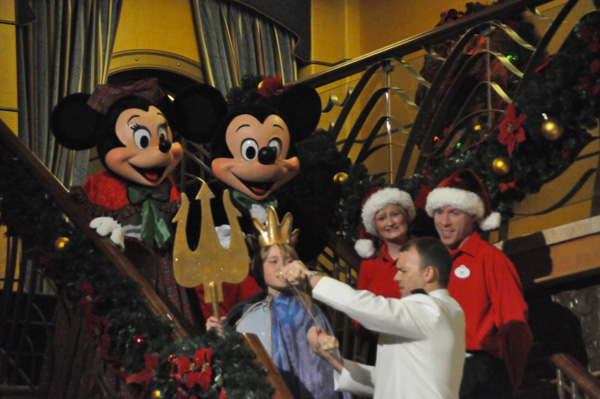 If you are looking for a different way to celebrate the holidays, a Disney cruise is a great idea for the family!
I couldn't wait to see my old and new friends as they arrived at the Disney Cruise Line terminal.  Disney makes it really easy for you when you arrive at Port Canaveral.  You drop your luggage with the porters outside ( don't forget to tip them) and you are free to head inside to the check in desk.  If you have done online check in you are ready to board in just a few minutes.
You can feel the excitement in the air as they announce your name when you enter the ship.  Just imagine sailing with over 600 of your new best friends.  I highly recommend it. Once you are onboard you can feel your cares melt away.  Disney really knows how to pamper you on a cruise.
This cruise had lots of special entertainment just for our group.  Disney Legends Bob Gurr and Charlie Ridgway talked about their memories of working with Walt Disney.  Mr Ridgway has written  a great book if you are interested in the history of Disneyland and Disney World.  Personally, I couldn't put the book down.
Charlie Ridgway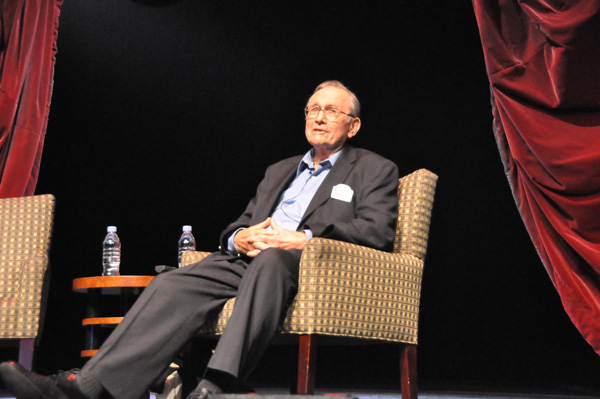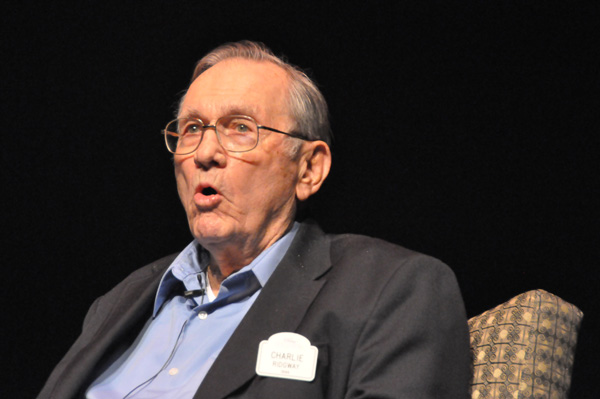 Bob Gurr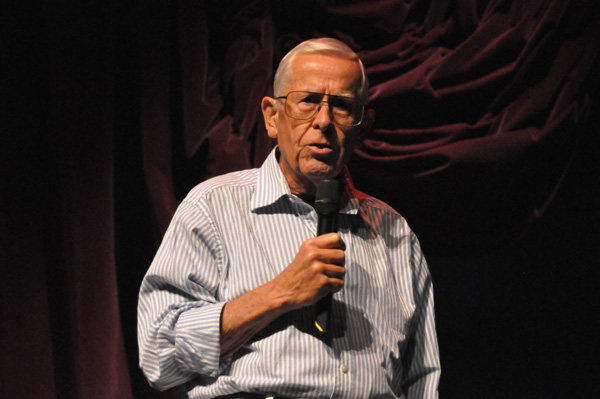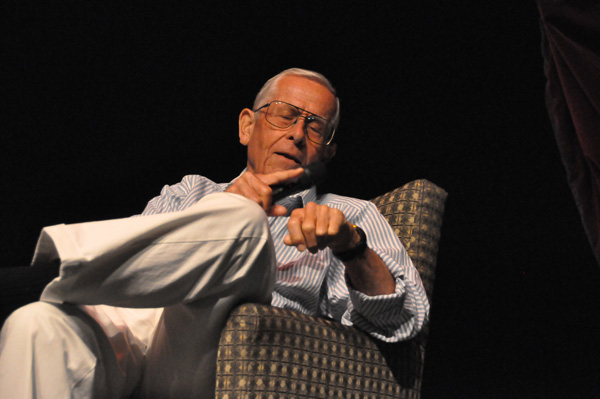 A number of listeners to our Podcast were able to ask these two Disney legends questions and hear some great stories.  We could have sat in the theater for hours listening to them.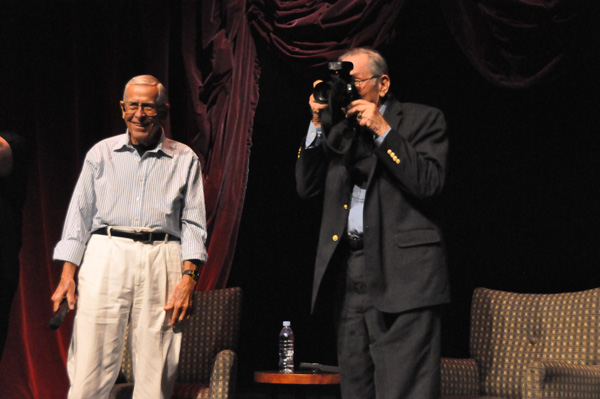 We had taken so many pictures of Charlie Ridgway that he wanted a picture of us.
The next day we were treated to a concert by the singer Jodi Benson.  She was the voice of  Ariel in the Little Mermaid movie.  We were moved to tears by her singing.  She has a beautiful voice.  She dedicated a set of songs to a very special mother in the audience celebrating her 80th birthday.  This was a once in a lifetime performance by Ms. Benson for many of us.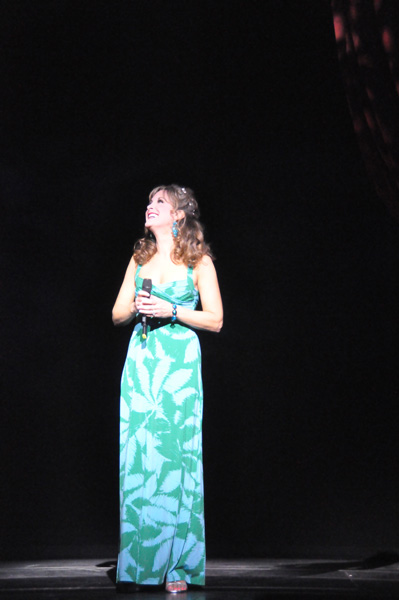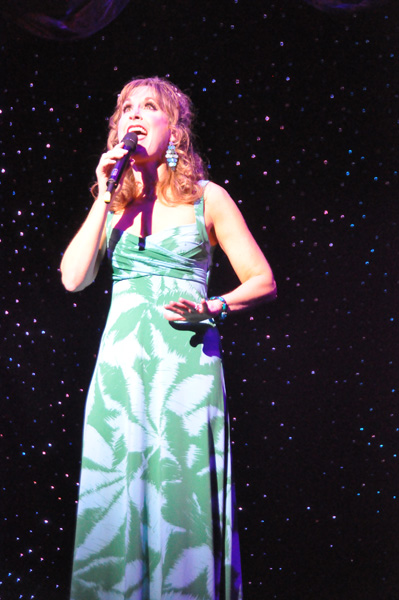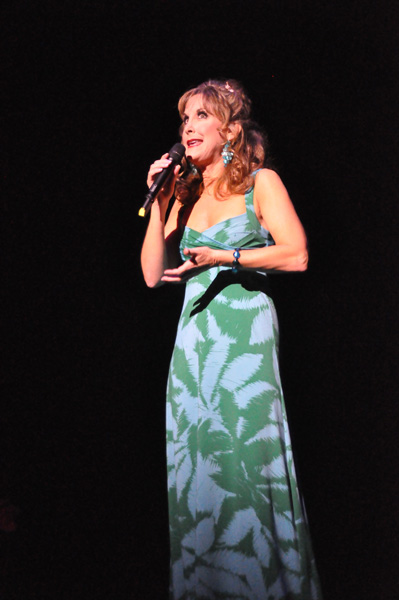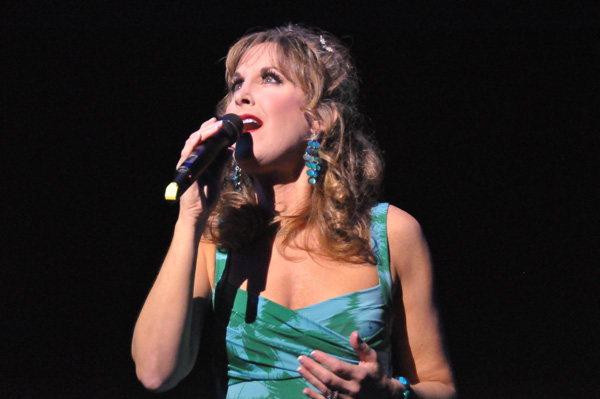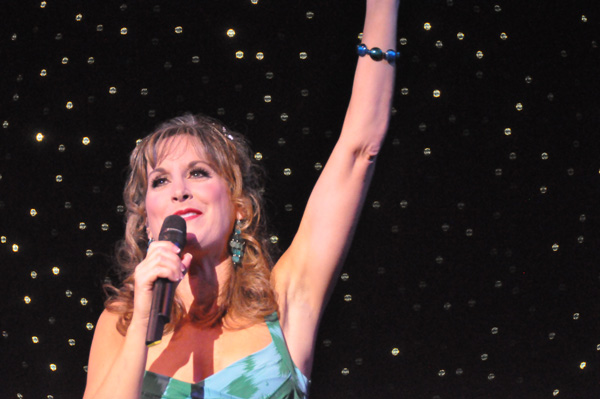 Ms. Benson graciously stayed after the performance to sign autographs and take pictures with everyone. The next day Mr. Gurr and Mr. Ridgway signed autographs and their books for the guests.
While this was going on, the weather was not typical for December and the tropics.  It was colder than usual and we had gale force winds for several days.  The seas were so rough that we stayed tied up to the dock in Nassau for an extra night.  Have you ever seen those pictures of palm trees bent over in the wind?  Now I have my own collection of those photos.  The water in the harbor in Nassau is usually very smooth but you can see it wasn't like that when we were there.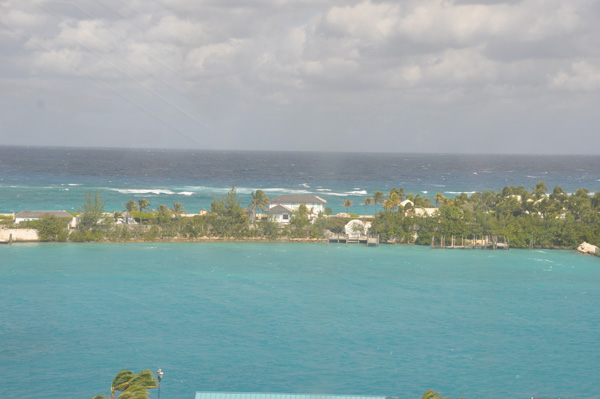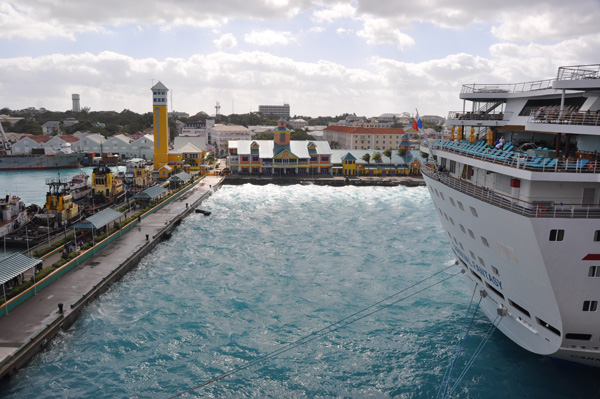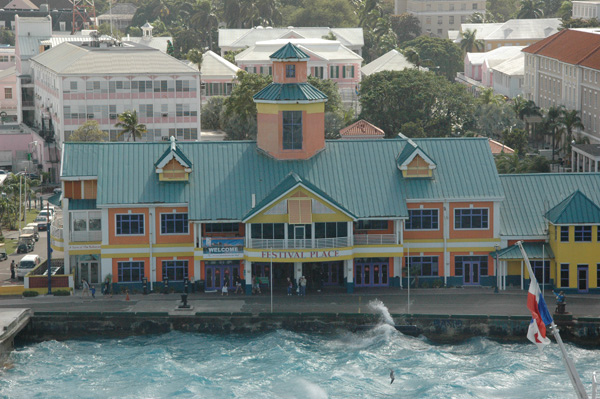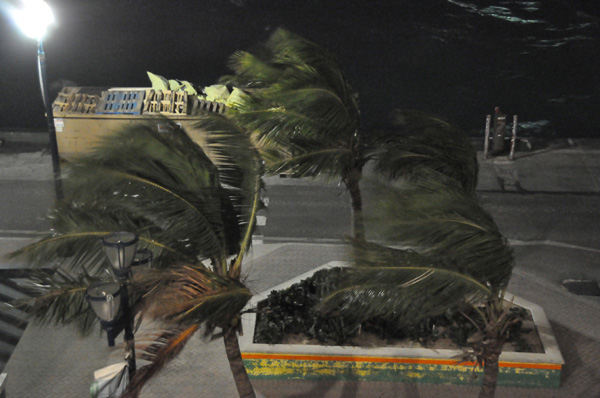 While we were at sea we recorded an episode of the DIS Unplugged Podcast. It gave our listeners the opportunity to sit in "the peanut gallery." We had a special guest, Mr. Lee Cockerell, retired Executive Vice President of Operations for the Walt Disney World Resort.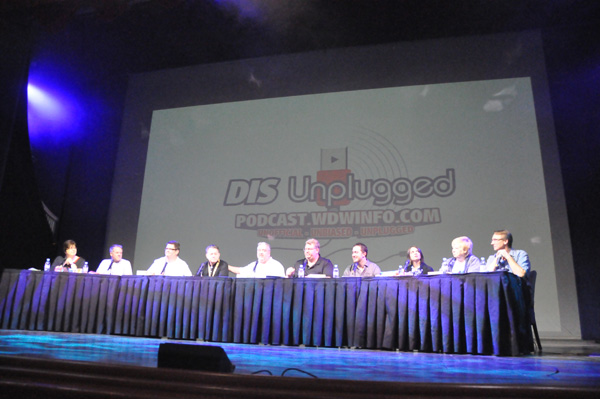 Disney knows how to throw a great party, and Disney Cruise Line is no exception.  Disney is the only ship allowed to launch fireworks at sea and we were treated to a great show in the sky during the Pirates IN the Caribbean Deck Party.  A great food buffet is available afterwards.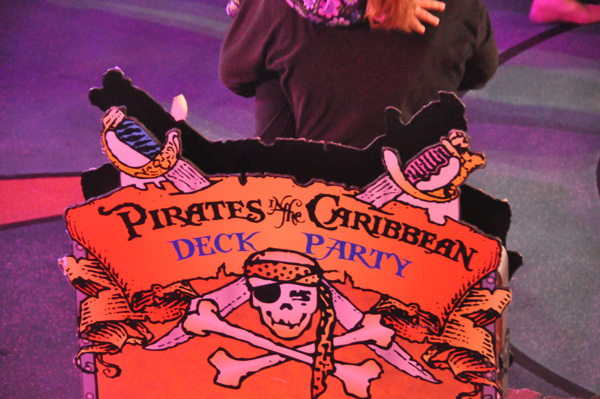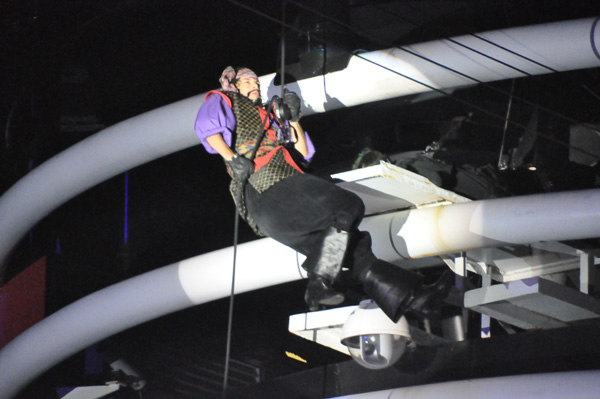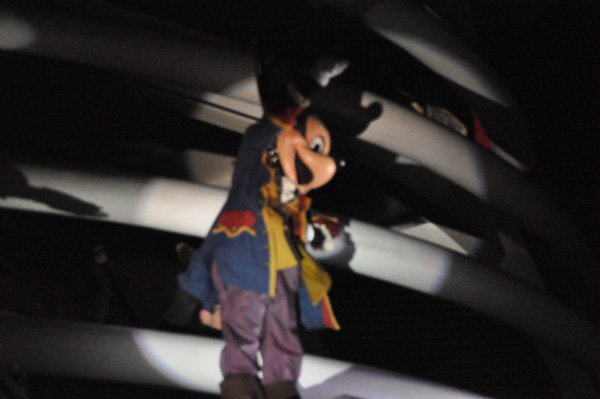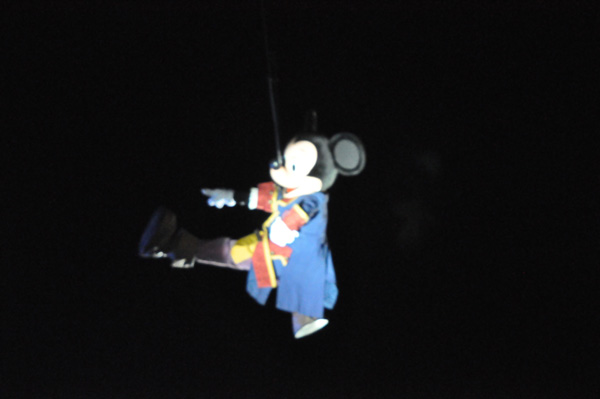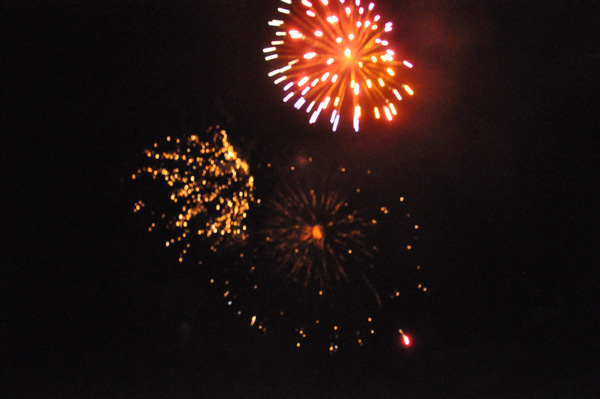 Our next day was scheduled to be on Castaway Cay, Disney's private island.  The Captain wisely decided we would stay in Nassau overnight and see what the weather was the next day.  Instead of going to the island, we had a day at sea instead.  The weather really wasn't the best that day either, so it wasn't really a day we would have like to spend at the beach.
The morning we were due to arrive at Castaway Cay, the seas were calmer, the sun was out and there were a lot more people on deck to see if we would be able to dock.  We all had our fingers crossed!  As we got closer to the island, I noticed two things that had changed.  We weren't greeted by the Flying Dutchman, a ship used in the filming of Pirates of the Caribbean.  It was being torn apart.  I also noticed an exceptionally large palm tree that stood out over the others.  Technology had come to the island.  It was Disney's attempt to hide a communications tower.
We were treated to a private party on the island.  It was great to have some time to talk with everyone.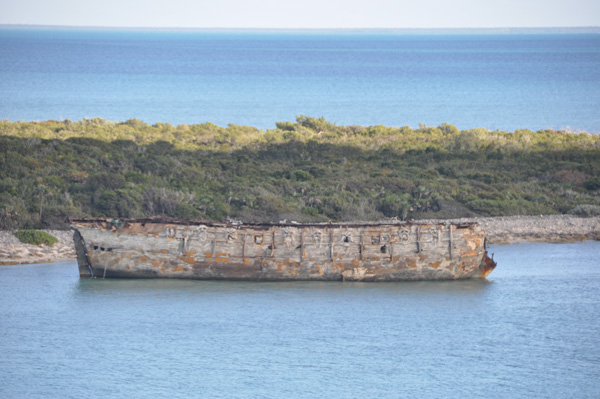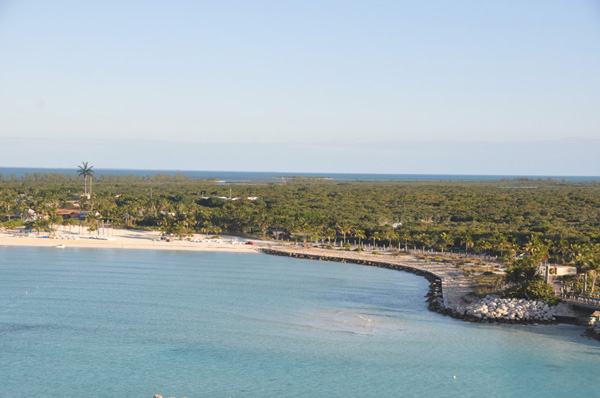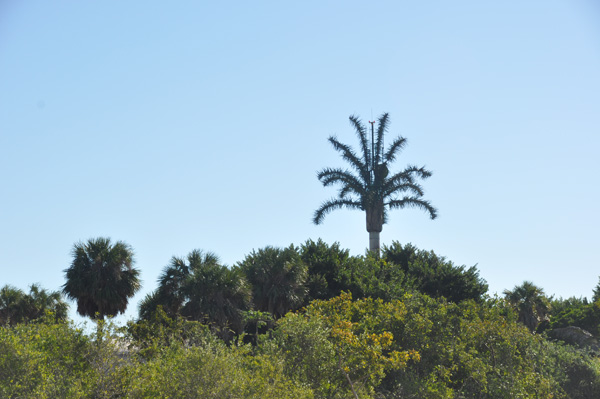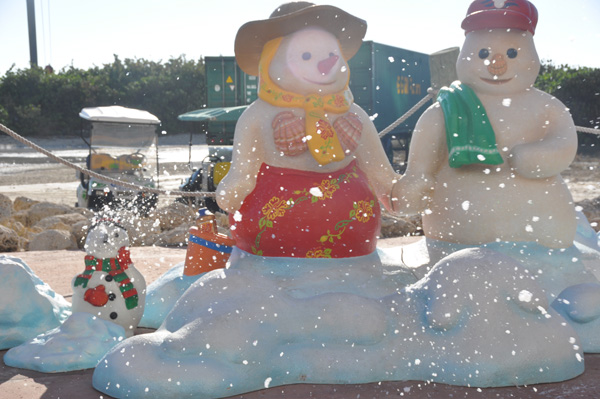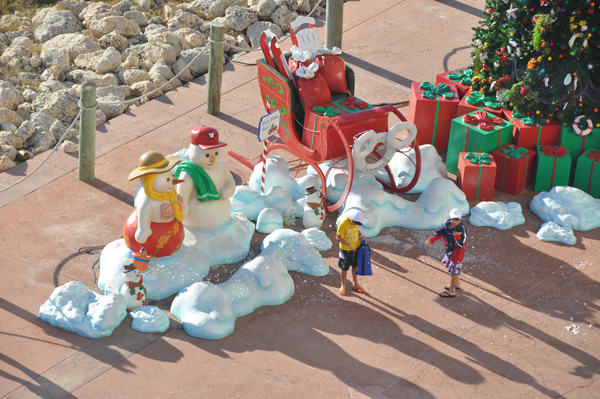 I love when it snows on Castaway Cay.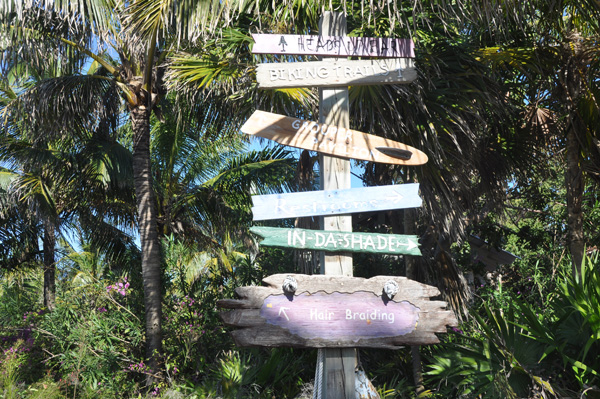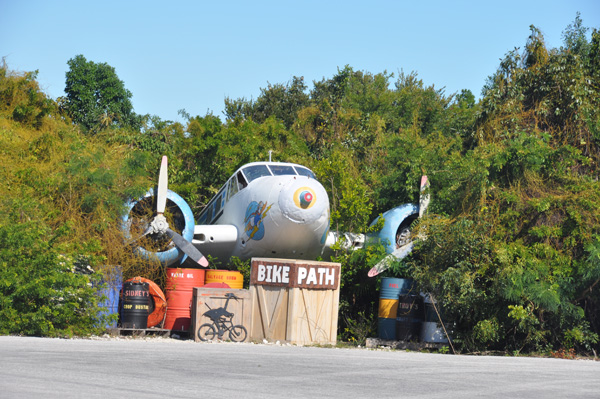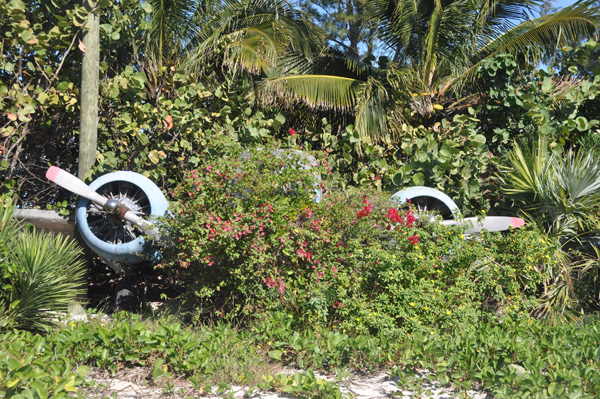 Many of us on the cruise were part of a group picture.  It is a great way to remember the cruise, but how do you photograph so many people in one place?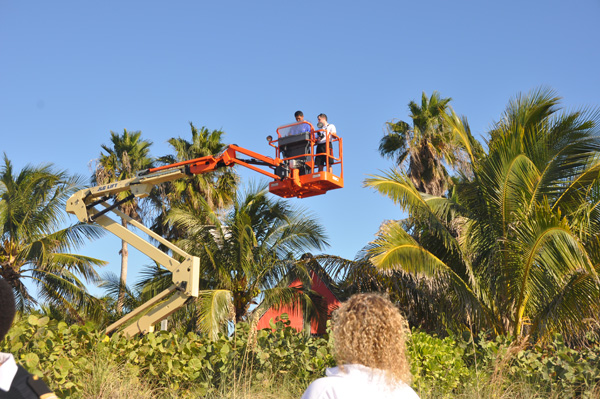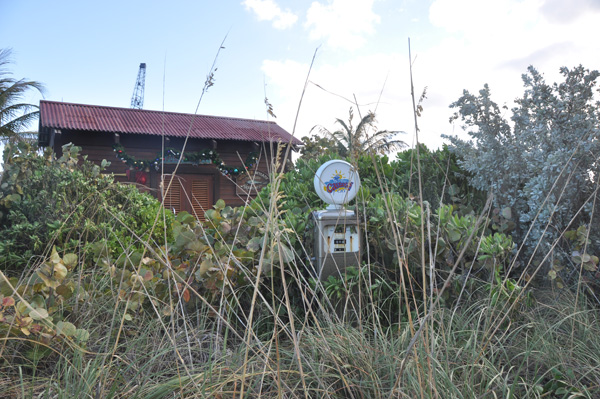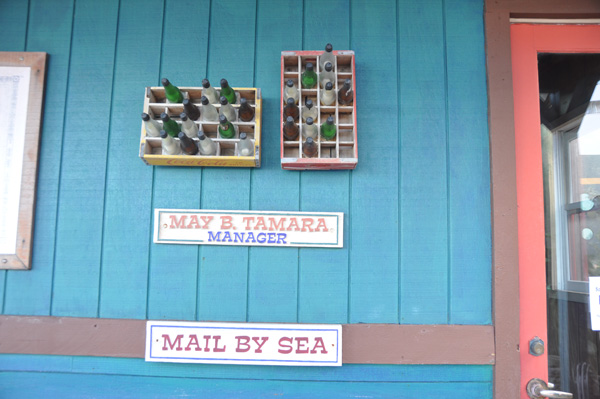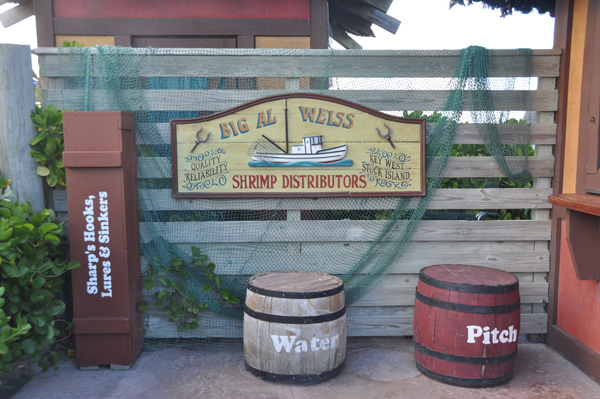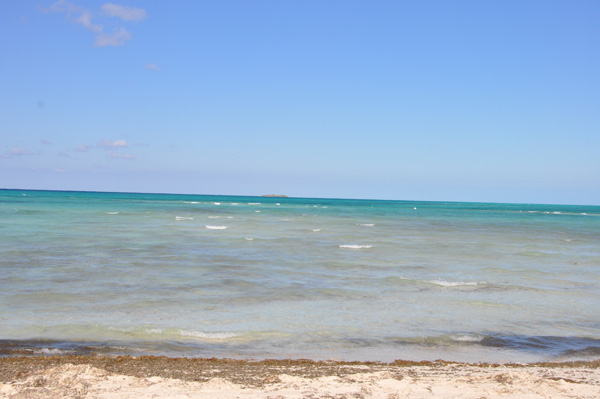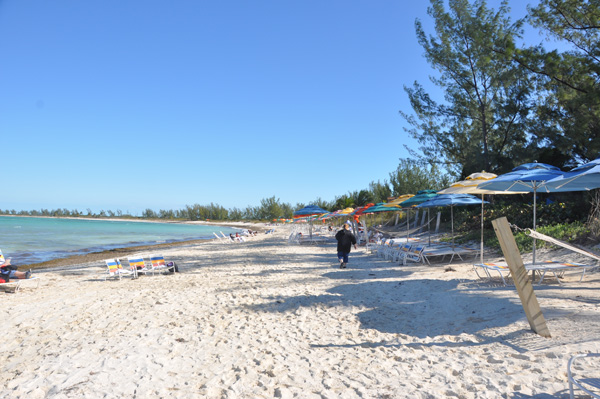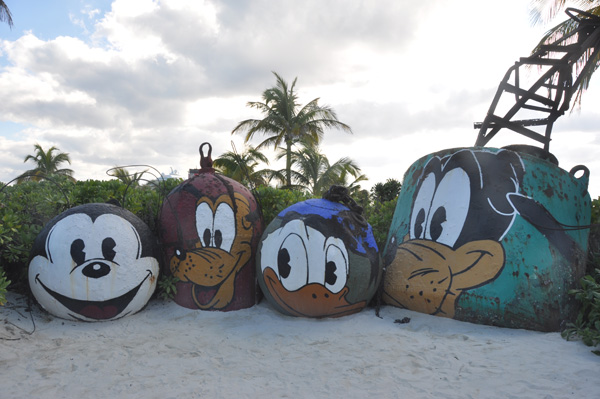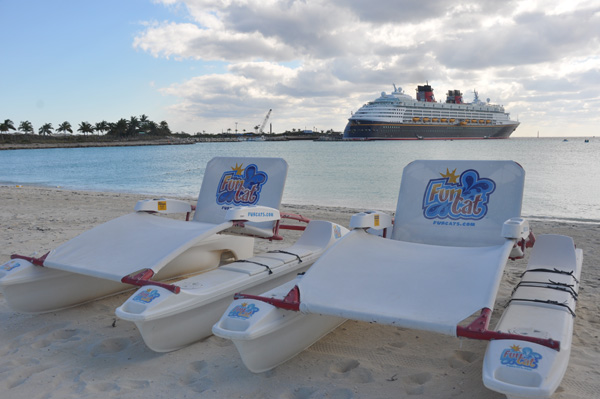 All too soon our cruise was coming to an end. We all had a wonderful time.  For me personally it was great meeting so many people on this cruise.  The entertainment was top notch if you a Disney fan.  I can't wait for Podcast Cruise 3.0 in 2012.  If you went on this cruise, what was your favorite part?
Till we meet again!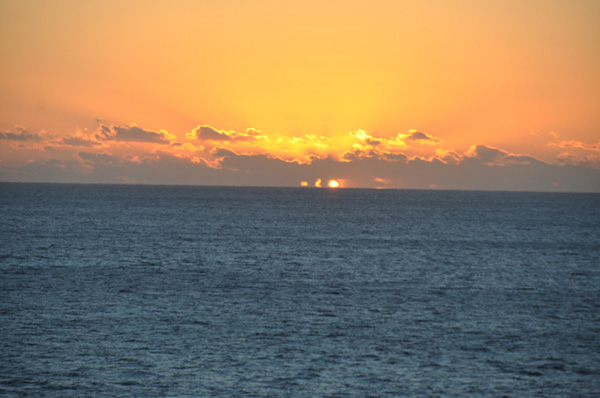 Category: Disney Cruise Line, Disney World, Disneyland