Christmas has come to SeaWorld Orlando.  The park has been transformed into a winter wonderland.  This year they have added many new items.  I highly recommend  spending a day at the park to enjoy it all.  The best part of all is it doesn't require a separate admission ticket! It's all part of your park admission.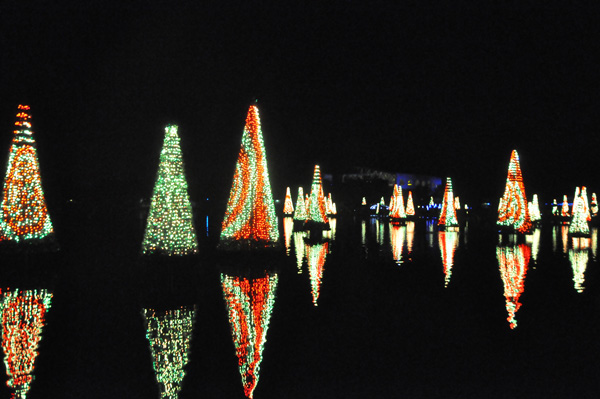 There is plenty to see and do but I think my favorite was the Sea of Trees.  They have 74 lighted trees in the lake that are choreographed to music.  There are plenty of great places to watch the two shows at 8:45 pm and 10:00 pm.  At 10:55 there is a fireworks show and the trees "dance" again.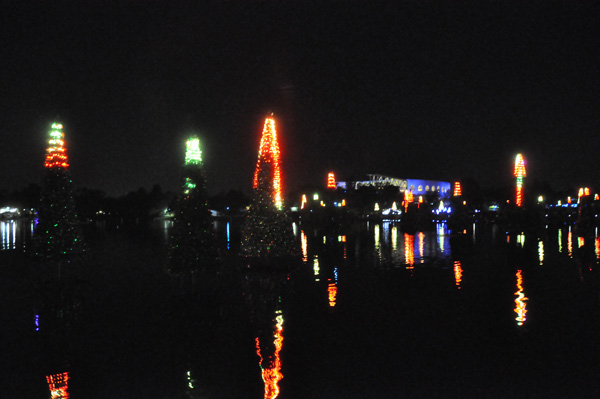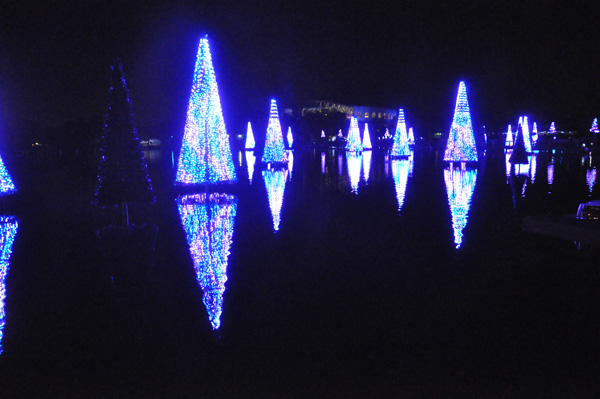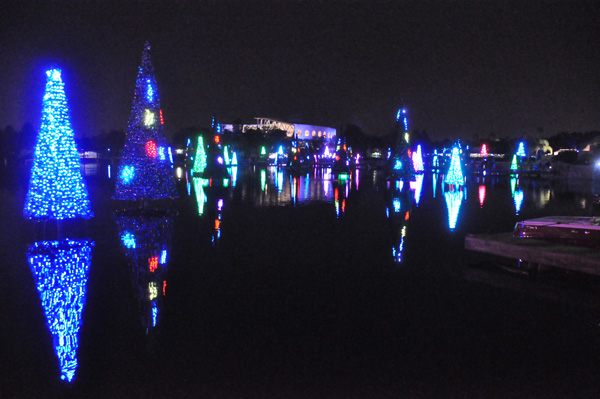 We had seats front and center for the Clyde and Seamore's Countdown to Christmas.  We laughed a lot at this show.  We even had an old fashioned sing-a-long before the show started.  They have a mime "performing" before the show and he really keeps the crowd entertained.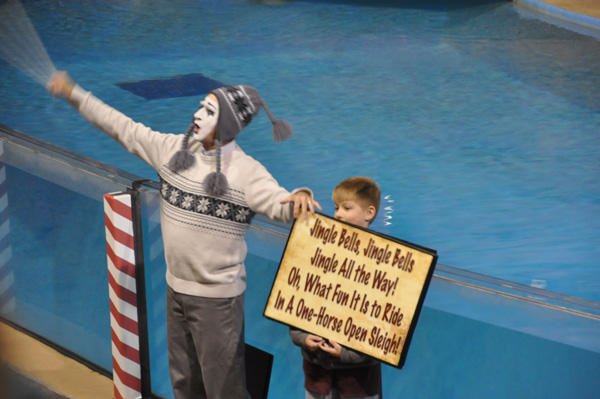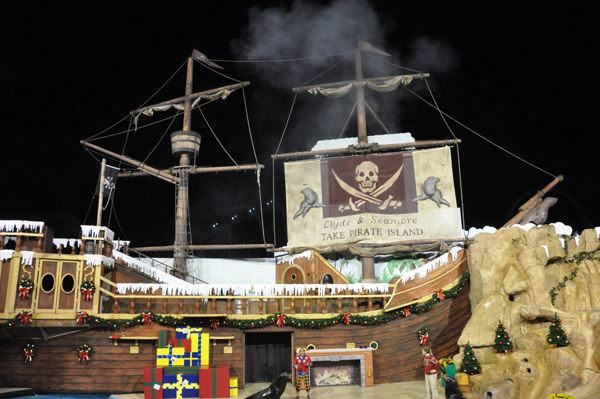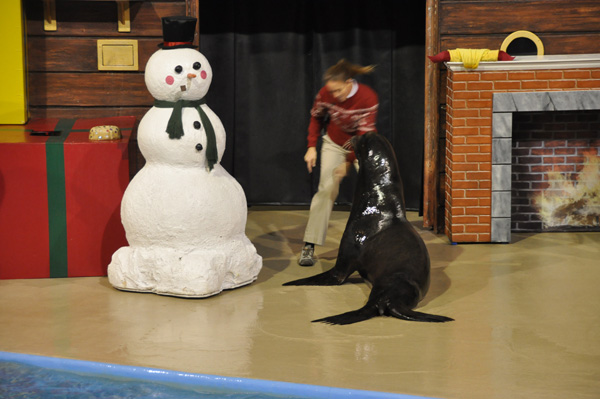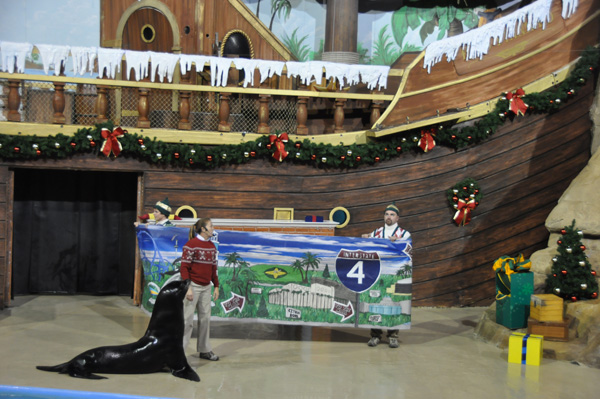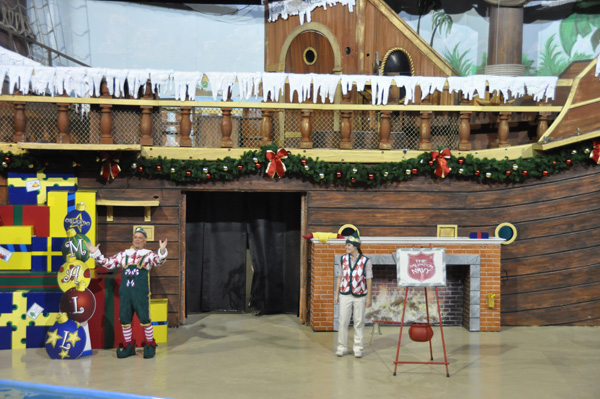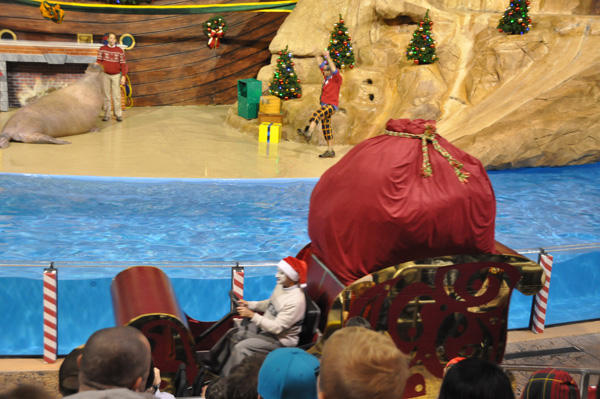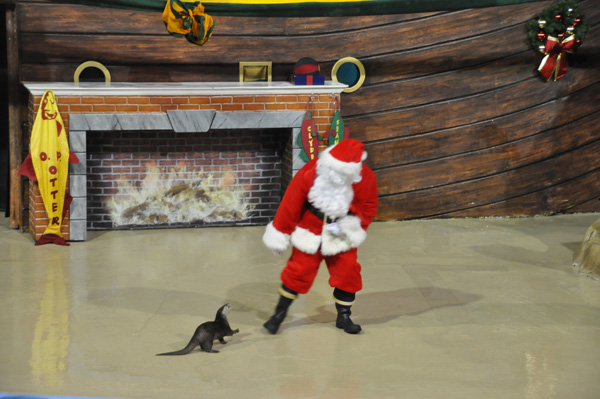 We also enjoyed the Shamu Christmas Miracles show.  It is performed at 9:30 pm.  This show also starts with a sing-a-long.  We were treated to a great saxophonist performance along with a wonderful gospel singer.   You can't help but come away with a tear in your eye after this show. I also thought the lighting really enhanced the show.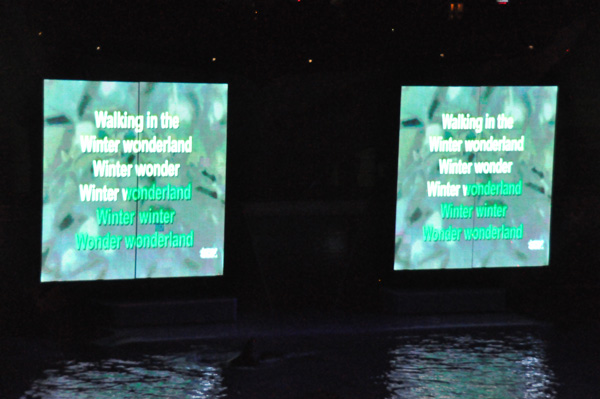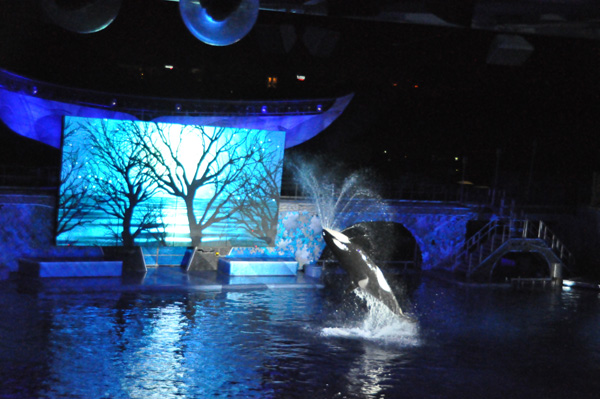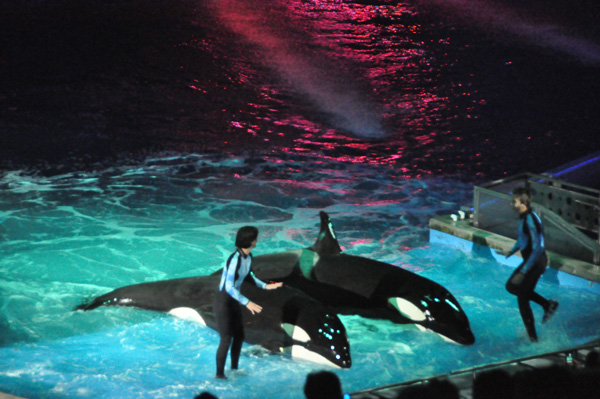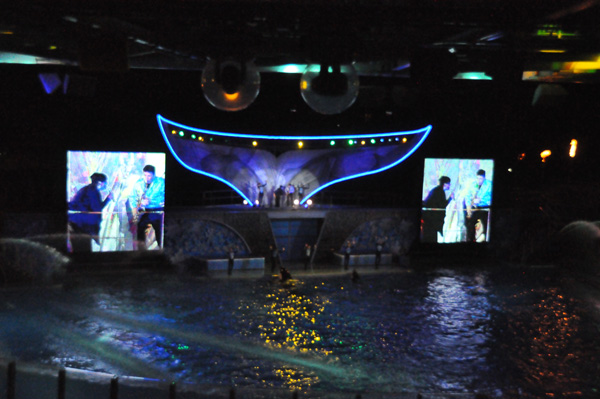 You can't miss the Polar Express attraction.  You really feel like you are on the train with the children.  Just be sure to take the motion side.  There is a non-motion side but it just isn't the same experience.  After you exit the train you are able to meet Santa and have your picture taken with him.  We also got to see a Polar Bear up close.  You just don't feel how big they are until you are standing on the other side of the glass from them.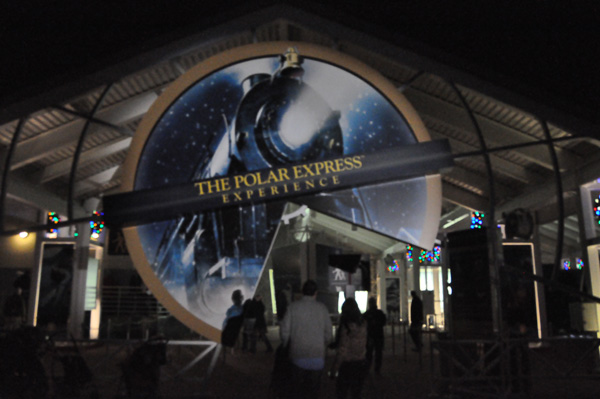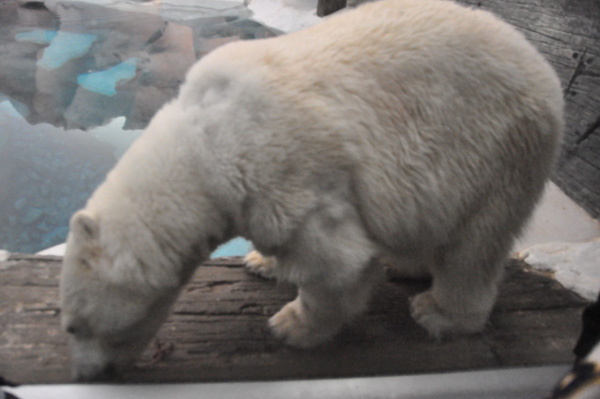 It was almost closing time by this time and we still hadn't seen everything.  The fireworks show and the Christmas trees "dancing" were a great way to end the evening.
They have a Winter Wonderland on Ice show and  a Sesame Street Christmas show we will catch the next time we go.  Be sure to stop by the Christmas Market for those one of a kind gifts and enjoy the holiday drinks and snacks.
SeaWorld's Christmas Celebration events take place Friday through Sunday nights November 26- December 12, 2010 and nightly December 17, 2010 – January 2, 2011.
Disclosure: As of December 2009, the Federal Trade Commission requires disclosure of any payments or considerations. SeaWorld provided me with two tickets to the park.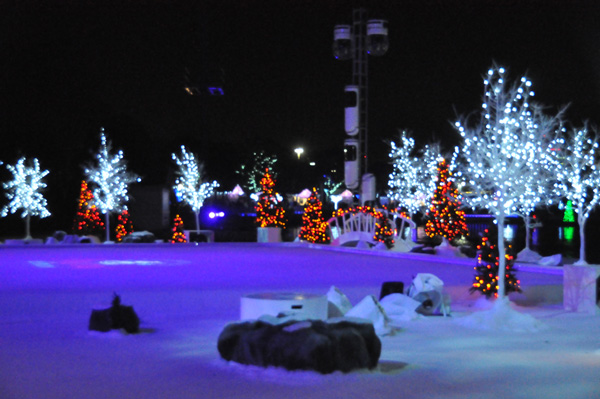 Category: Sea World