There's a buzz and level of excitement for the new Wii video game Disney Epic Mickey I haven't seen since Pac Man Fever.  Did I totally date myself with that reference?  People were clambering to get a sneak peek at the game before it was released at the Festival of the Masters.  Our conversation with Epic Mickey creative director Warren Spector set a DIS Unplugged record for comments on a blog.  The game was launched Nov 30th at an event at the Times Square Disney Store complete with Dancing with the Stars champion Jennifer Grey, her co-competitor Kyle Massey, and a rare appearance by Steamboat Willie himself.  However, even though Epic Mickey has launched, we at the DIS Unplugged are not through giving away prizes.  Continue after the break to find out the winners of our two previous two giveaways and details for the Epic Mickey Grand Prize.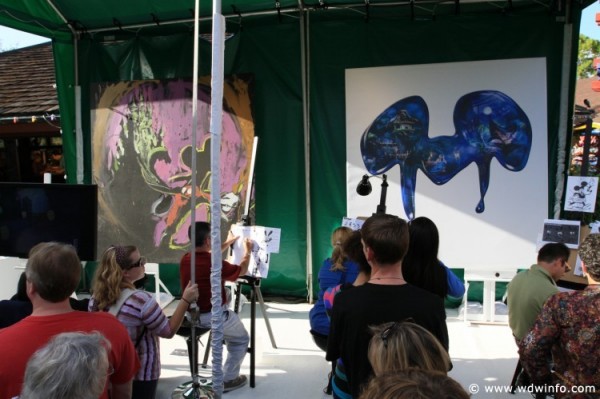 Image: Epic Mickey demonstration booth at Festival of the Masters
The reviews for Epic Mickey are appearing everywhere.  If you have not yet heard what people think, check out DIS Founder Pete Werner's review of the game here.
The randomly selected winners of the first two copies of the Disney Epic Mickey Collector's edition we gave away with our "Imagineer of Wasteland" post were comment #69 annegirl and comment #315 PeterPanFan22.
The randomly selected winners of the three copies of the Disney Epic Mickey Collector's edition we gave away with the "Wasteland: Florida Project" post were comment #55 cobbler, comment #163 WorldWacky, and comment #226 Angela.
If you are a winner, you should have already received an e-mail asking for your full name and address.  If not, check your spam folders, and send me a reply.
Now on to the Grand Prize Giveaway, but first a brief musical interlude called Epiculous from D!tto using a mashup of sounds from the game to create a song.  Go ahead, give it a listen, the Grand Prize will wait…
Aaaaah, wasn't that soothing?  Now what were we talking about?  Oh yeah, the Grand Prize.
We have one more copy of the Collector's Edition of Disney Epic Mickey, courtesy of Disney Interactive Studios.  In addition to the game, the Grand Prize winner will receive a $350 Disney Gift Card.  Just in time for the holidays… Oh, boy!  All you need to do to enter is log in with your DISboards username and password and leave a comment on this blog.  We will randomly select our Grand Prize winner from all comments on this blog.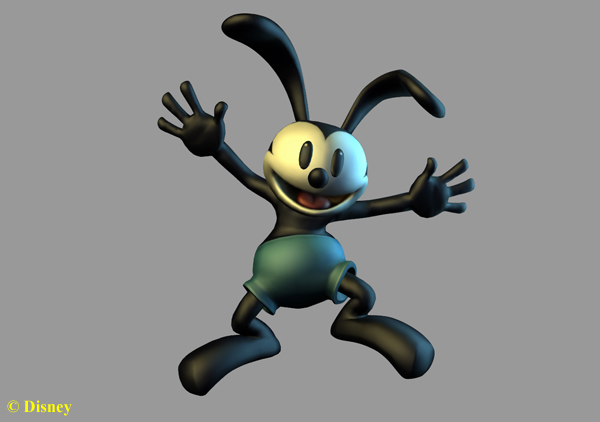 You have to leave a comment on this article; comments in other places such as Facebook or Twitter will not be official contest entries.  Comments will close on Thursday, Dec. 9th.  So get started, let us know what you're most excited about regarding Disney Epic Mickey, the DIS Unplugged, the holidays, or whatever else is on your mind.  Good luck to everyone who enters.
Update December 9: Our Grand Prize Winner is comment #249 caribear.  Congratulations! 
Category: Disney World, Disneyland, News